Veterinary X-ray Machine HX-100BY Vet Animal Mobile 100mA X-ray System Machine veterinary x-ray machine
Veterinary X-ray Machine HX-100BY Vet Animal Mobile 100mA X-ray System Machine veterinary x-ray machine
Place of Origin:Jiangsu, China
Brand Name:Waleeta
Model Number:HX-100BY
Properties:Diagnosis & Injection
Product name:veterinary mobile xray system
Brand:Waleeta
Warranty:12 Months
Columns turning angle:±45°
Voltage:180~240V
Frequency:50Hz
Internal resistivity:<1.0Ω
Rating:≥8k VA
Time:0.08s ~6.3s
Maximum remote control distance:7m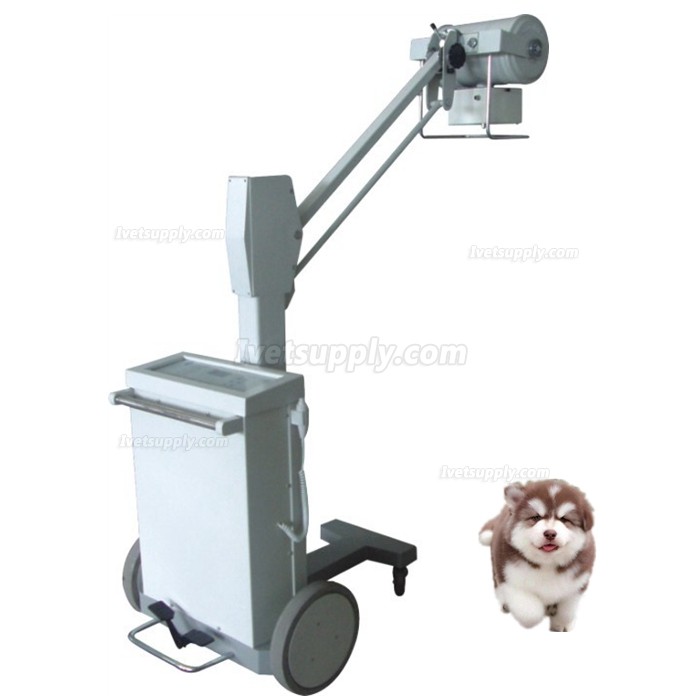 General Description:
Take x-ray photography of the head, extremities, chest cavity and other parts of human, can be used in the ward or in operation room.
Feature:
1. Single focus, full-wave rectifier, combined X-ray generator
2. SCM control (easy to maintain and repair)
3. High visual and operational console
4. Prestore 8 kinds of photography parameters and select, modify, store the parameters under
the condition of choice
5. Power voltage (V), photograph kilovolt (KV) infinitely variable control
6. Premier high voltage with high power SCR zero control circuit 7. Function of load chains, exposure time control, auto alarm, preheat filament,subassemblies' temperature control, and so on.
8. Cantilever structure makes the small volume and easily moving
Main Technical Parameter:
Power supply

Voltage: 180-240 V

Frequency: 50HZ

Internal resistivity <1.0Ω

Current 35A instant

Rating ≥8k VA

Photography

Voltage: 50-90 kV

Current :16mA 32mA 63mA 100mA

Time 0.08s ~6.3s

X-ray tube focus 4.3mm*4.3mm

Maximum remote control distance
7m
Maximum height of focal spot from floor
>1775 mm
Minimum height of focal spot from floor

<480 mm

Columns turning angle
±45°
Collimator

maximum film size at 650mm focal distance: 350*350 mm

Transport dimension
150*77*145cm

Net Weight: 150 kg

Gross Weight: 250kg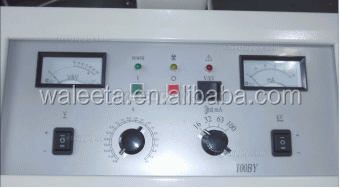 Focus of X-ray Tube

Photograph Current

(mA)

Max Photograph

Voltage (kvp)

Max Allowable Exposure Time(s)

Big Focus

16

90

6.3

32

90

6.3

63

90

4.0

100

80

3.2
Prev:
Veterinary Medical Equipment HCX-20C Vet High Frequency Mobile Digital Radiology C-arm X-ray System machine
Next:
Veterinary Stationary X-ray Equipment Digital X-ray Machine 320mA
Related Products