Contact Us

We are always here to answer your questions. We believe that in the timeliness of customer service, we'll do everything possible to satisfy our customers. If you have any problems, comments, or suggestions, please contact us.
Our online supporting time (UTC+8 AM 10:00- PM 6:00 or PST19:00- 3:00 ) 6 days a week.We respond to emails 7 days a week, 24 hours a day.If you have any problems, please feel free to contact us. We'll get back to you as soon as we can.
Please do not send duplicated inquires as it will only slow down your responses. We will try our best to give you a reply within 24 Hrs.

E-mail:
Email---One-to-one communication would benefit a quicker answer for emails you sent.You can send an email to [email protected]. regarding what you need, which will be replied within 12 hours, 48 hours on weekends.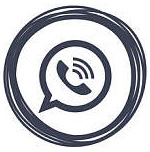 Phone call: +86-023-68438829 (UTC+8 AM 10:00- PM 6:00 or PST19:00- 3:00 )
(If the phone can get through, but no one answers it. In this case, our customer service may not be online.You can leave us a message and we will contact you soon once we recieve your message.)
If the phone can not be connected for the moment?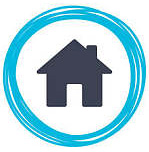 Factory and Customer Service Department:
No.27-2, 3st Building, Neo-China Top City, Yuanjiagang, Jiulongpo District, Chongqing, China (This is not a returning address)

You can order online 24 hours a day. Also, it's open to customers all over the world, as long as DHL, EMS, USPS or FedEx can reach you. So wherever you are, you are welcomed to shop here at any time.
NOTE: Once you ship returned goods, please note the returned item must be with original packing. Customer center will offer you shipping address, so contact customer service first.