Veterinary Medical Equipment HCX-20C Vet High Frequency Mobile Digital Radiology C-arm X-ray System machine
Veterinary Medical Equipment HCX-20C Vet High Frequency Mobile Digital Radiology C-arm X-ray System machine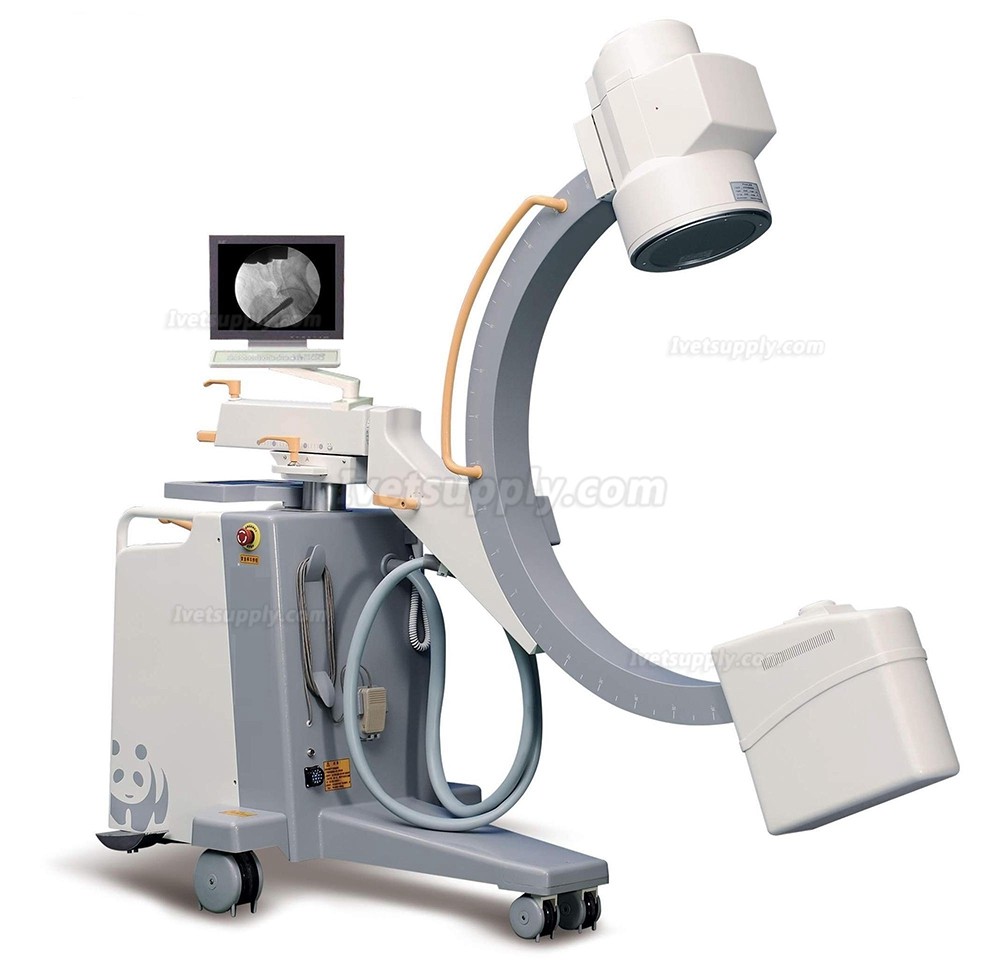 Description
1)With HF & HV generator,inverter,and High quality image intensifier, the x ray generator can work stably.It also reduces the damage for the doctors caused by radiation.
2)10.4"LCD friendly interface control board: easy operation and can be rotated to 180°(L90°,R90°) Compared with ordinary key board, our LCD display is not easy to be oxidized Besides, the trouble will be displayed in Chinese, which will improve the efficiency of fault diagnosis.
3)Pulse and boost fluoroscope provides all kinds of size of patients with clear diagnosis.
4)With a steering handle, it can adjust the direction quickly when moving.And parallel movement function is also available.
5) Equipped with unique block line wheels, it can avoid accident when the machine moves.
6)Large free space in arc: the space can reach 800mm,which is convenient for operation.
7)9"/6"/4.5" three fields of vision:it facilitates diagnosis of partial enlargement.
8)CCD camera with rotation function:range of camera rotation:360°.
9)Original Korean linear slide rail can make the the movement of the machine flexibly.
10)Applied with Omron Relay, the noise can be reduced and the life time of the equipment can be increased.
Main specification
HF generator
110KV, 3.5KW , 40kHz / 120KV, 5KW , 40kHz
Fluoroscopy mode
Fluoroscopy mode40~110kv /120kv 0.5~5mA
(KV manual and automatic);
Pulsd fluoroscopy 40~110kv /120kv 0,5-5mA
Boost fluoroscopy 40~110kV /120kv 5~10mA;
Photography 40~110kV /120kv 1~250mAs
X ray tube
Dual-focus fixed anode:0.6mm/1.5mm
Dual-focus rotating anode:0.3mm/0.6mm
Italy IMD Technology
Image intensifier
Three fields of vision 9, 6, 4.5 French Thales Brand
CCD camera
Japanese Watt Brand, 360° rotation
Image system
5 Degree recursive Noise Reduction
Frame freezing
Thousands of image data storage
Image conversing and rotating
Screen display with image comparison
Support "one click" print,print the image report
Equip with Dicom 3.0 network port
Support Dicom 3.0 standard data export function
Mechanical motion specifications
Verticaltravel:0-400mm Horizontaltravel:0~200mm(electric for optional) Rotation about horizontal axis:±180° (electric for optional)
Slipping along the circular arcrail (electric for optional)
C-arm dimension
Distance of focal spot to image generator(SID):1000mm
Depth in arm≥650mm Mobile stand :1800mm*800mm*1850mm
Image system: 750mm*530mm*1680mm
Standard configuration
High resolution CCD camera:1set
x-ray generator:1set
9" image intensifier:1set
image processor:1set
24'' LCD high definition display 1 set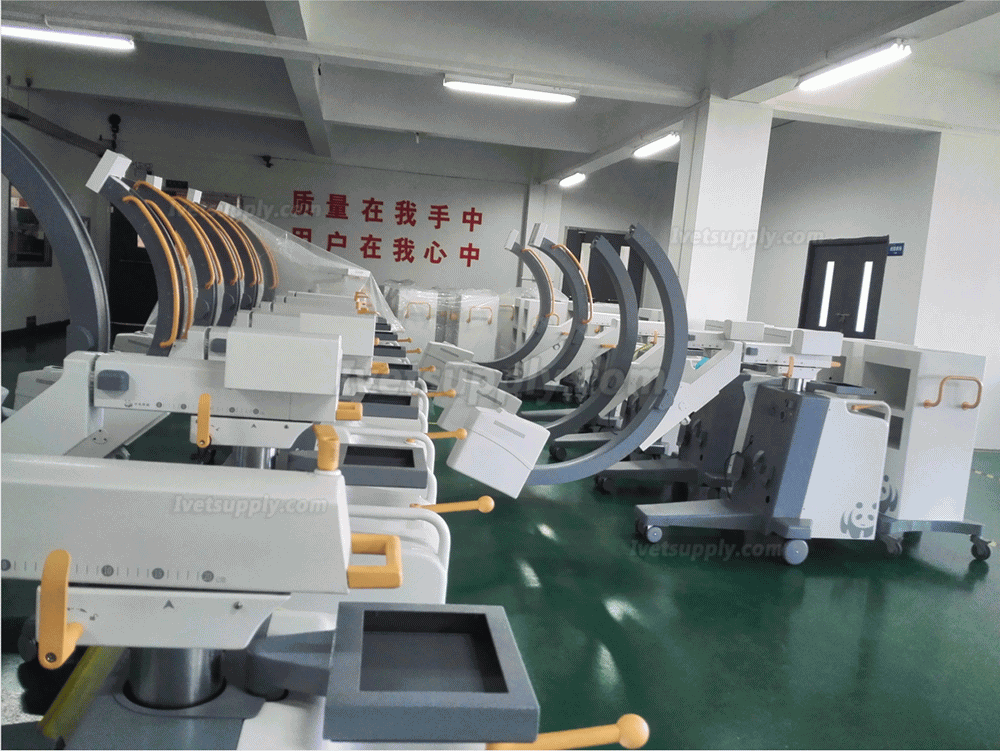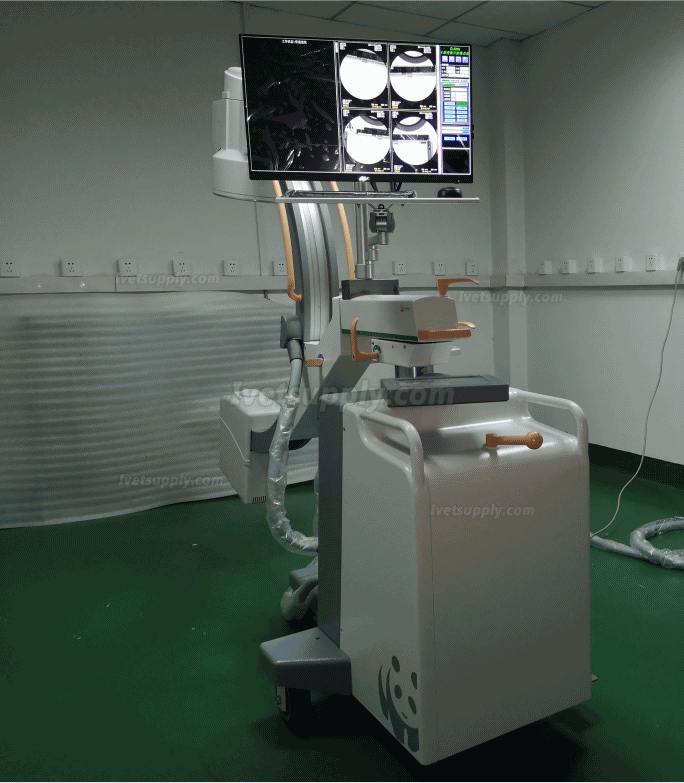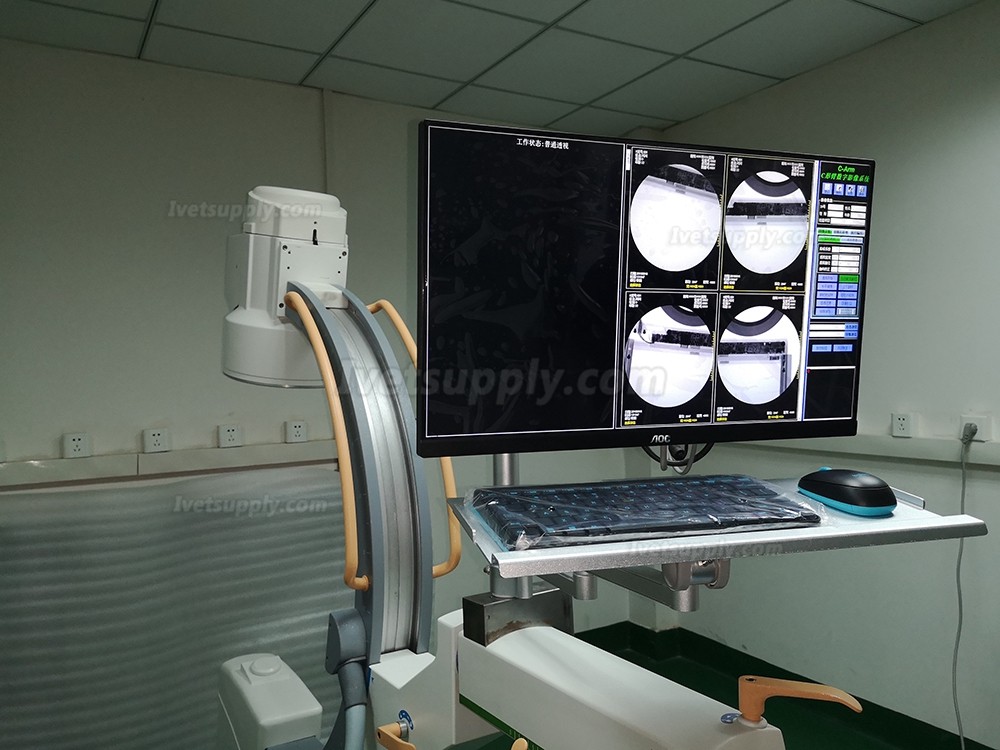 Prev:
Portable X Ray Flat Panel Digital Flat Venu 1717X Detector
Next:
Veterinary X-ray Machine HX-100BY Vet Animal Mobile 100mA X-ray System Machine veterinary x-ray machine
Related Products