Vet X-ray Detector WTP-01 Veterinary Cassette-sized Wireless Flat Panel Detector
Vet X-ray Detector WTP-01 Veterinary Cassette-sized Wireless Flat Panel Detector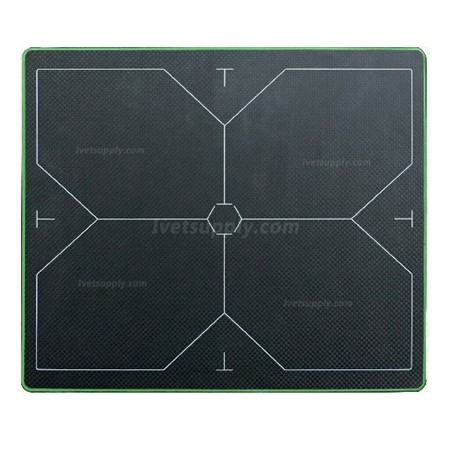 User Friendly
10"x12" standard cassette radiography detector; lightweight, anti-scratch anodized aluminum enclosure with carbon fiber cover plate and anti-shock rubber edging.
No wiring to generator with Patented Full-Field Automatic Exposure Detection (F²AED™ ) Technology.
Wireless acquisition and transfer of an image in ~4 seconds.
Innovative Design and Robust Performance
Extra-long battery life with 1400 shots/charge (10 sec interval between shots) and 8 hours stand-by time. Supports Careray's smart-handswitch technology and accessory for extended battery-operation-time (more than 2 days on a single charge).
Superior Image Quality
120 um pixel pitch; high resolution performance with MTF ~ 30% @3 lp/mm and a limiting resolution of 4.16 lp/mm.
Ultra high dynamic range (14000:1) with saturation dose of ~100Gy ensures very detailed capture of both thin and thick objects.
High contrast and low noise radiography at low dosage from CsI direct-deposition technology, the 3rd generation of TFT/PIN Photodiode panel and low noise electronics. High DQE ( > 70% with RQA5) at both low and high kV ranges.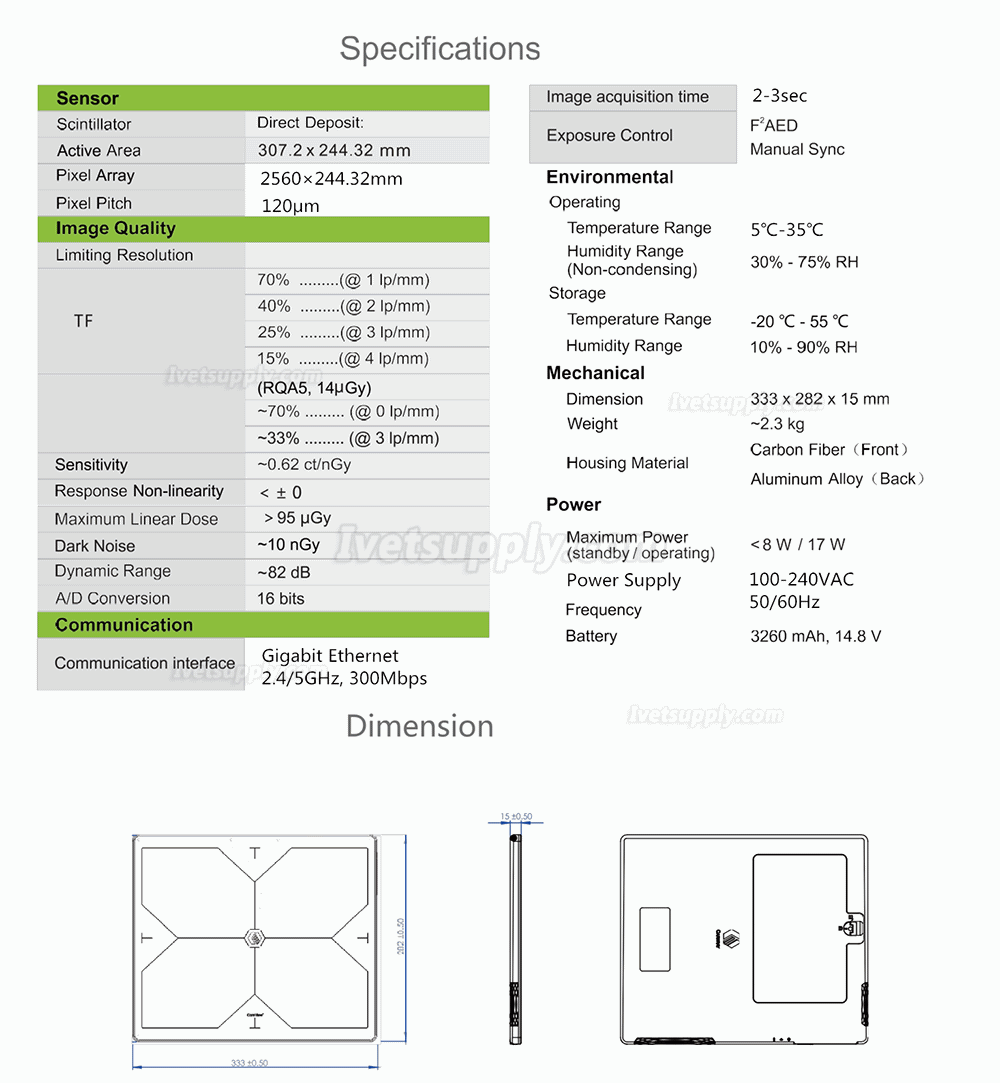 Prev:
Veterinary Stationary X-ray Equipment Digital X-ray Machine 320mA
Next:
Animal Pet CT Veterinary Equipment Veterinary CT System WCT-1
Related Products