Mobile UV Sterilizer Disinfection Lamp Indoor Germicidal UV Sterilizing Light with Wheels
Indoor Mobile UV Sterilizer Disinfection Lamp Germicidal UV Sterilizing Light with Wheels
Power 100W or 150W is suitable for area of 40-150m2. It is specially used for large areas (schools, hospitals, factories, etc.)
Includes timer that can be set for 15, 30 or 60 minutes to allow exit from the room in order to avoid exposure to UV-C light.Automatically switches off when the desired time has expired.
10 secs activation delay,Long-distance remote control is more worry-free and can pass through walls
Reduces allergic reactions by eliminating airborne contaminants . Wheel design for easy movement
This product is divided into two types: UV and UV+Ozone. The model containing ozone needs to wait 40 minutes after use.

Applications
Ozone disinfection, clean air.
Suitable for spring and autumn, breeding bacteria season.
Apply to new home, sterilization anti virus.


Power: 100W/150W
Rated voltage: 110V/220V
Control method: Three-speed timer switch + remote control
Product size: 113x33x33cm
Area used: 100 square meters
Timing: 15min, 30min, 60min
Use place: home, kindergarten, school, hospital, office, etc.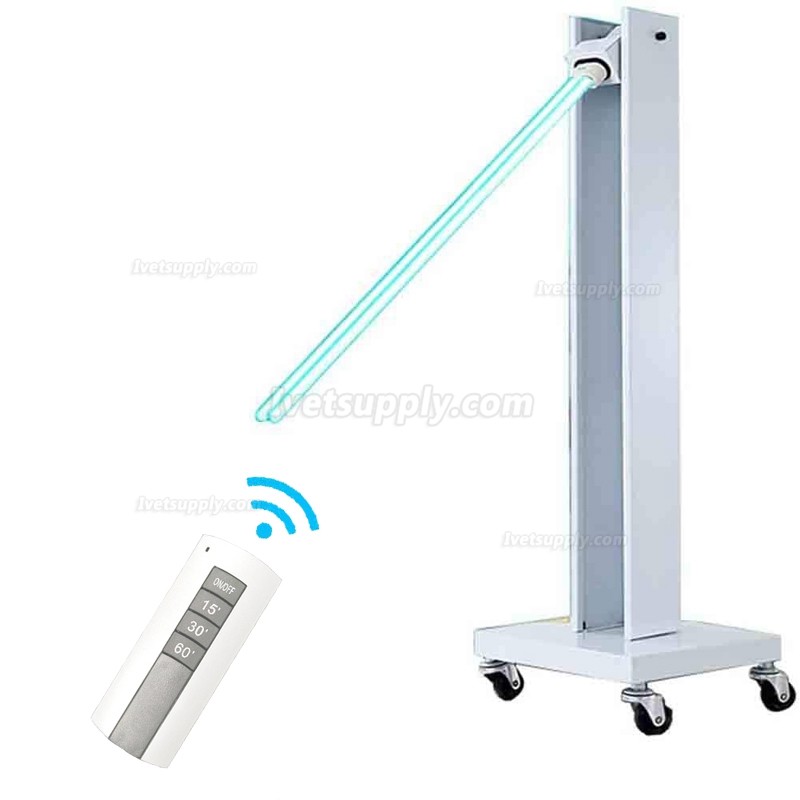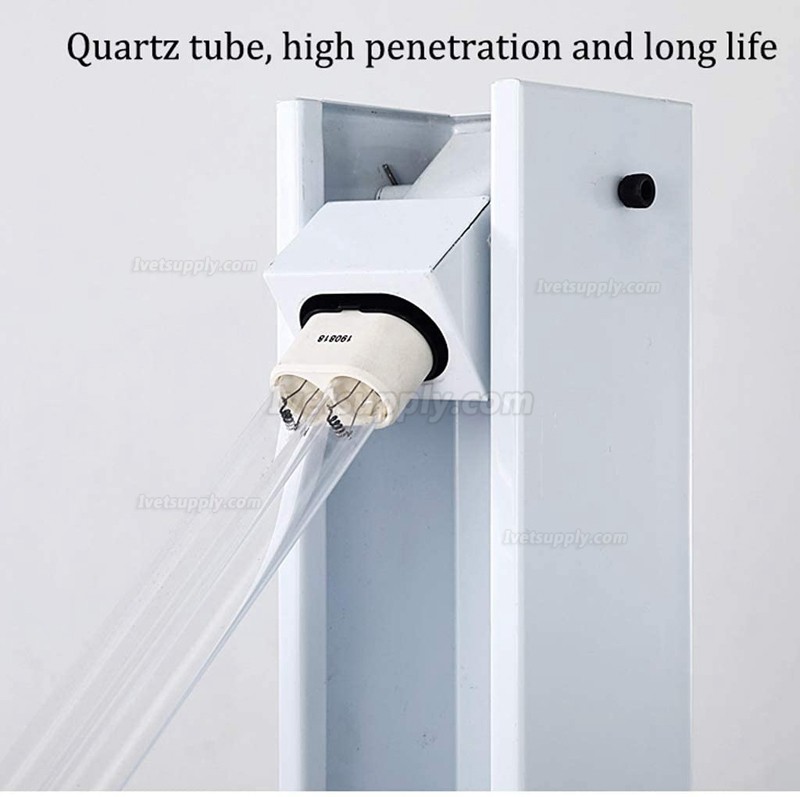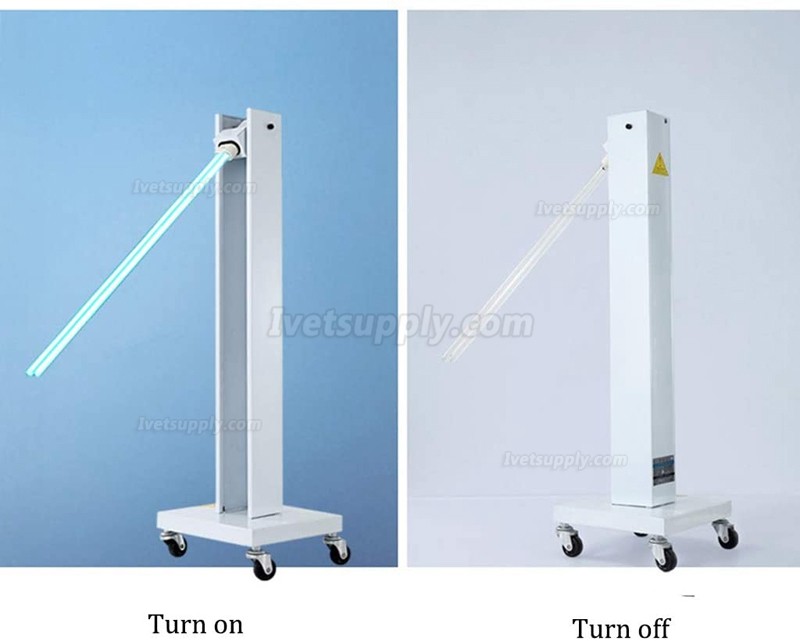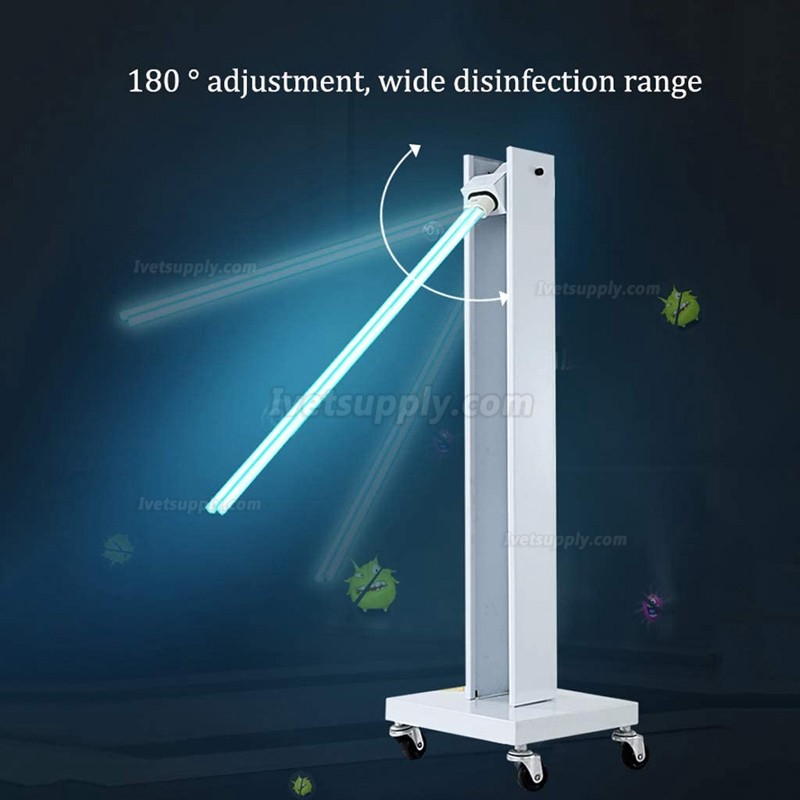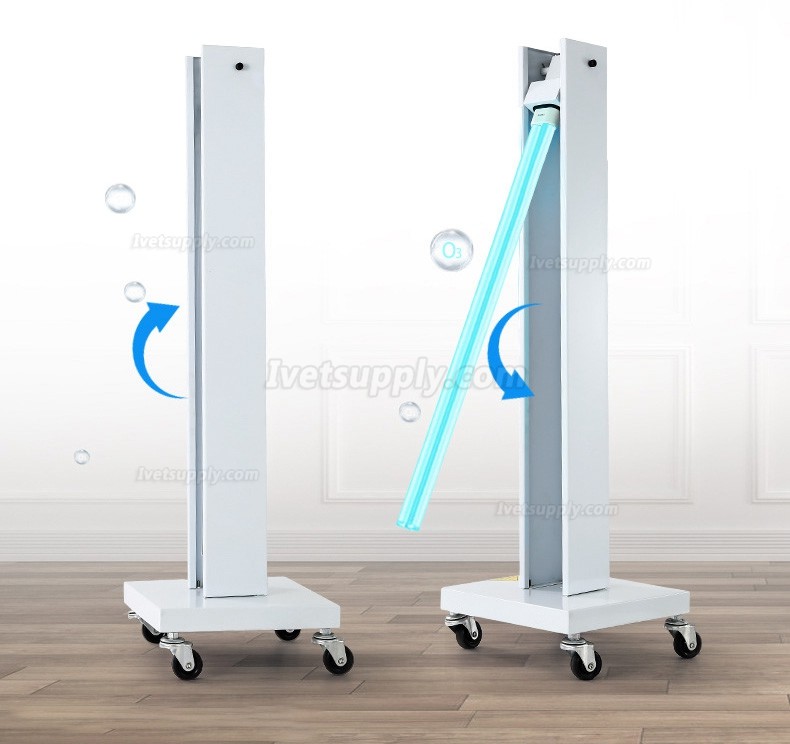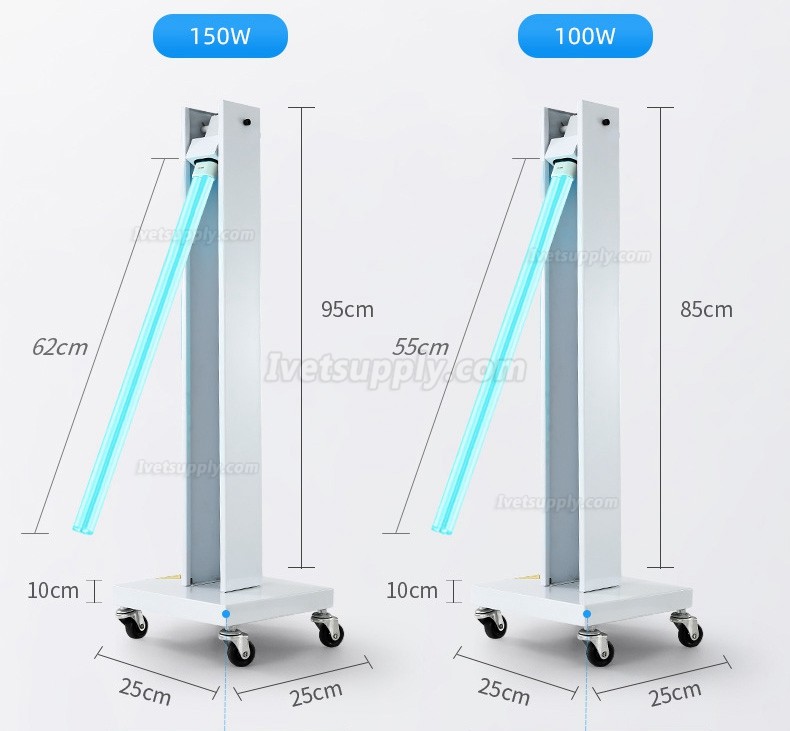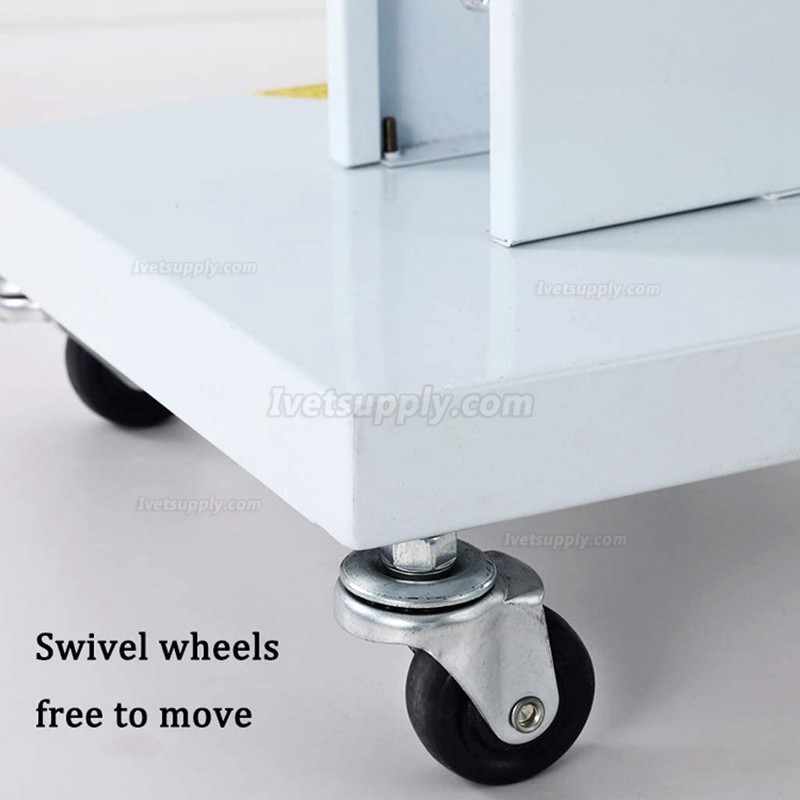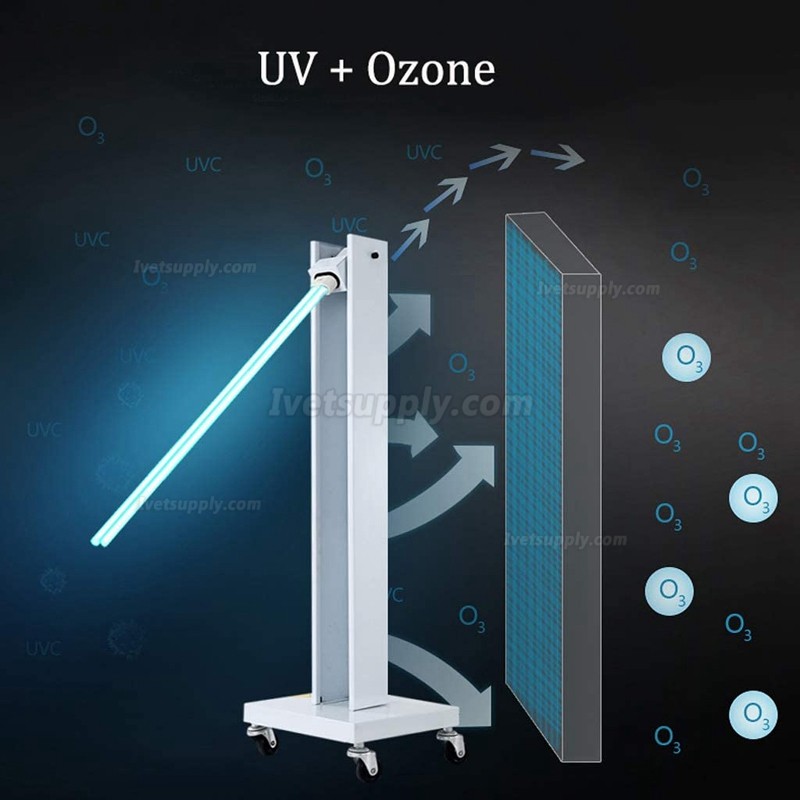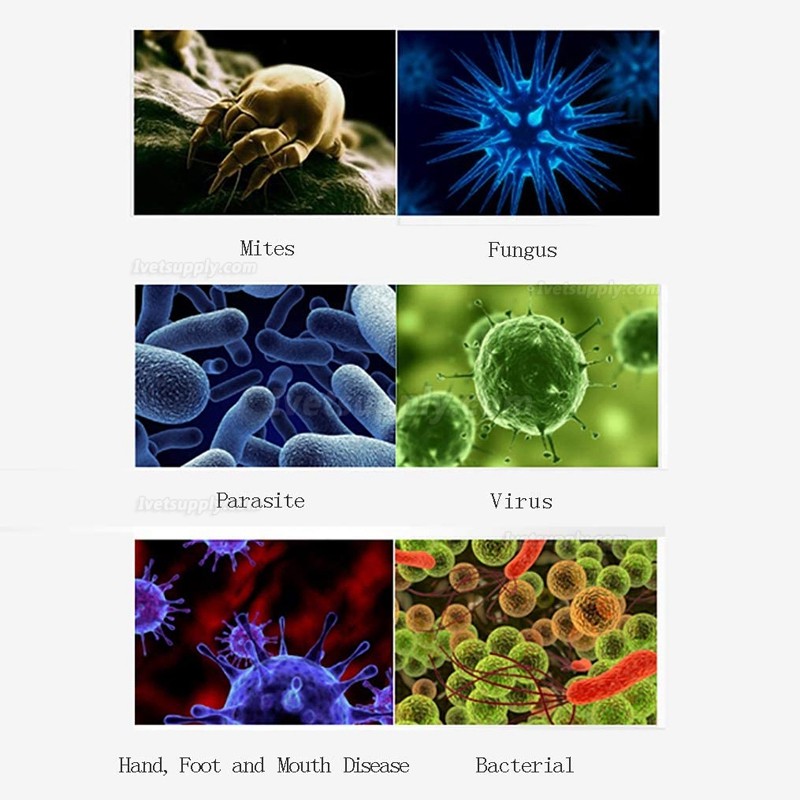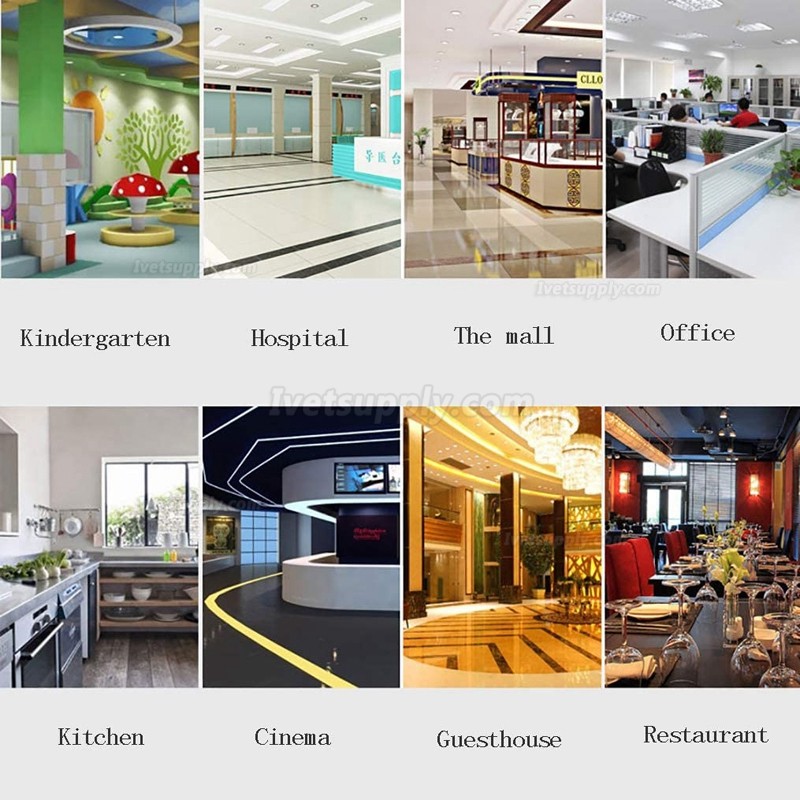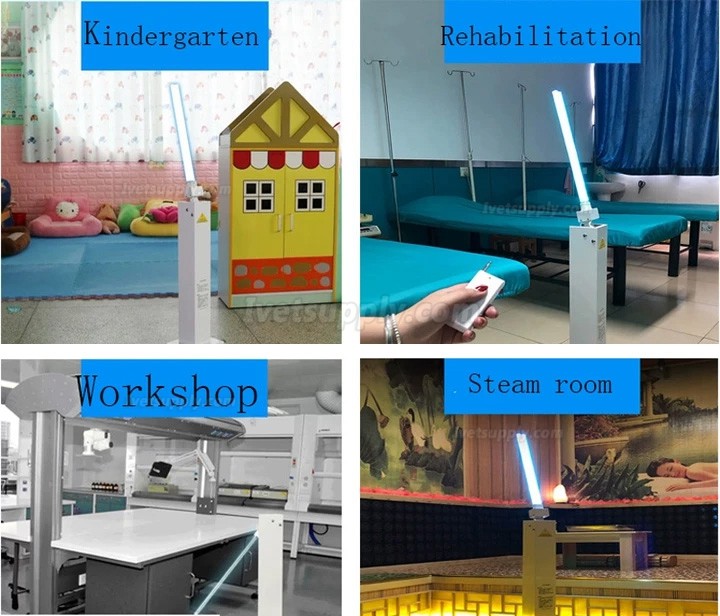 Prev:
27L Veterinary UV Sterilizer Tool Steilization Cabinet LED Digital Display
Next:
38W Ultraviolet + Ozone Germicidal Lamp Portable UV-C Disinfection Light Sanitizer
Related Products