Veterinary Animal Anesthesia Laryngoscope Fiber Optic Laryngoscope 12 Leaves 2 Handle
Veterinary Animal Anesthesia Laryngoscope Fiber Optic Laryngoscope 12 Leaves 2 Handle
Product advantages
Fiber optic laryngoscope is a type of ordinary laryngoscope. The difference lies in the light source of the laryngoscope. The ordinary laryngoscope light source is usually at the front of the laryngoscope and directly illuminates the throat. However, it is easy to damage. Both. The light source of the fiber optic laryngoscope is on the handle of the laryngoscope. Each laryngoscope has no less than 3,000 optical fiber harnesses to guide the optical fiber to illuminate the throat. The brightness is higher and more uniform than ordinary laryngoscopes, and the effect of laryngoscope is better.
① Reliable 2.7V vacuum lamp guarantees good illumination of the inspection area.
②The lens is equipped with a quick-release lamp.
③ Can be sterilized for five minutes at 134 ° C
④Surface polished stainless steel lens, the mirror surface is easy to clean.
⑤ Optimized lens design, easy to intubate and improve the field of vision.
⑥ You can choose to use the ri-charger charging base to charge the charging handle or AA and C type battery handles or use non-rechargeable batteries.
⑦All lenses are compatible with ISO7376 standard handles.
⑧Optional durable soft package, Z can be assembled with five lenses and one handle.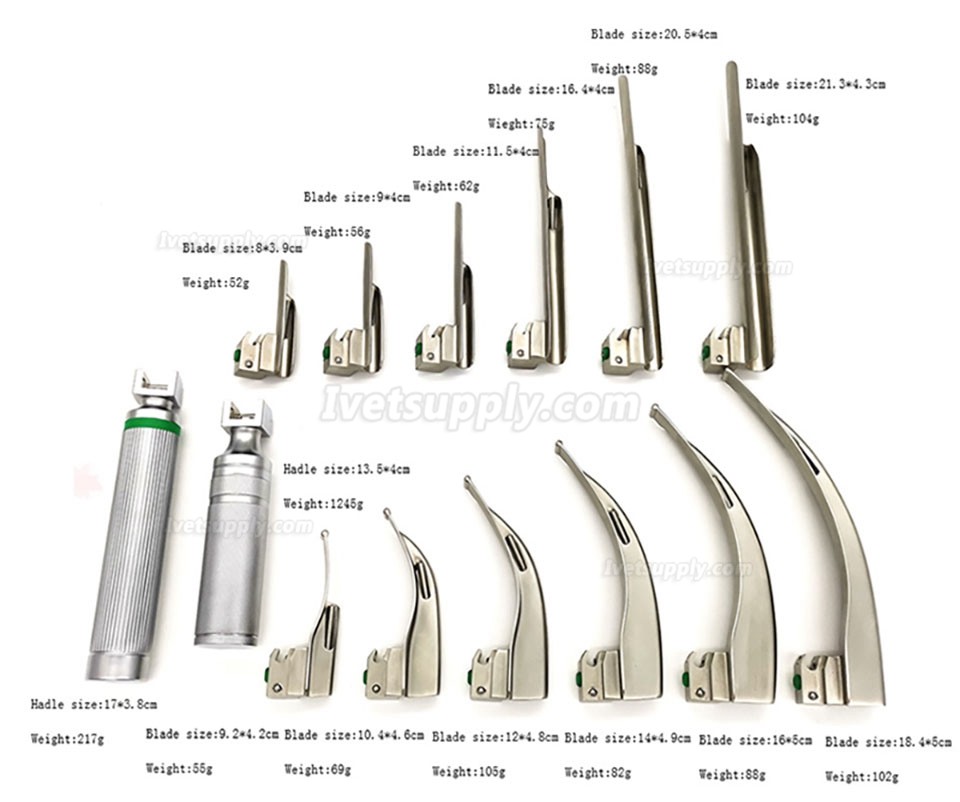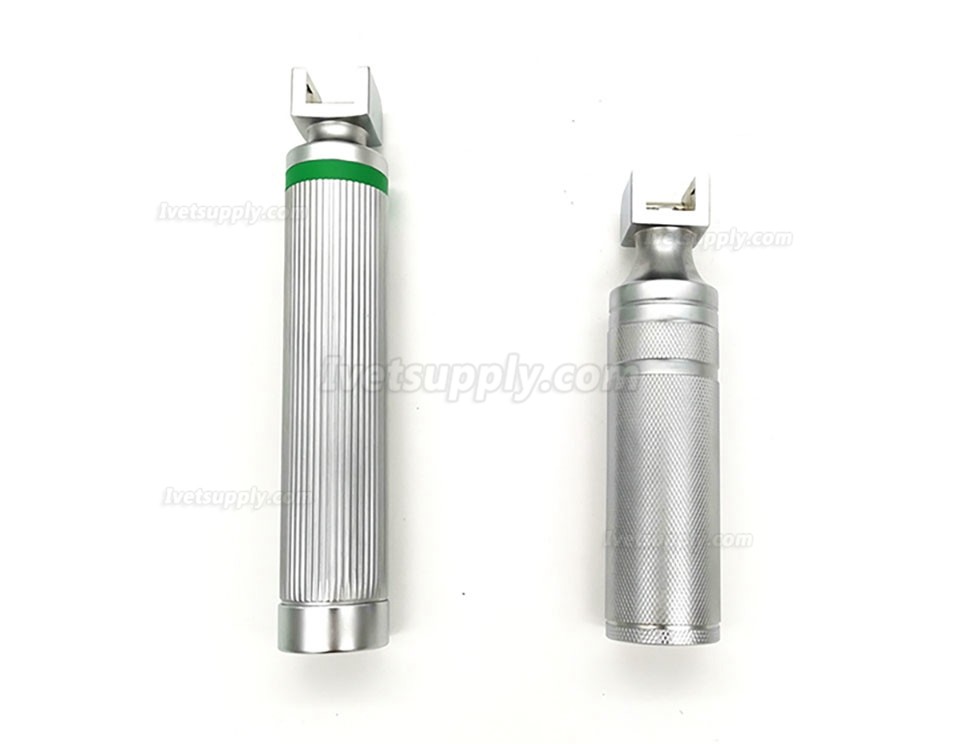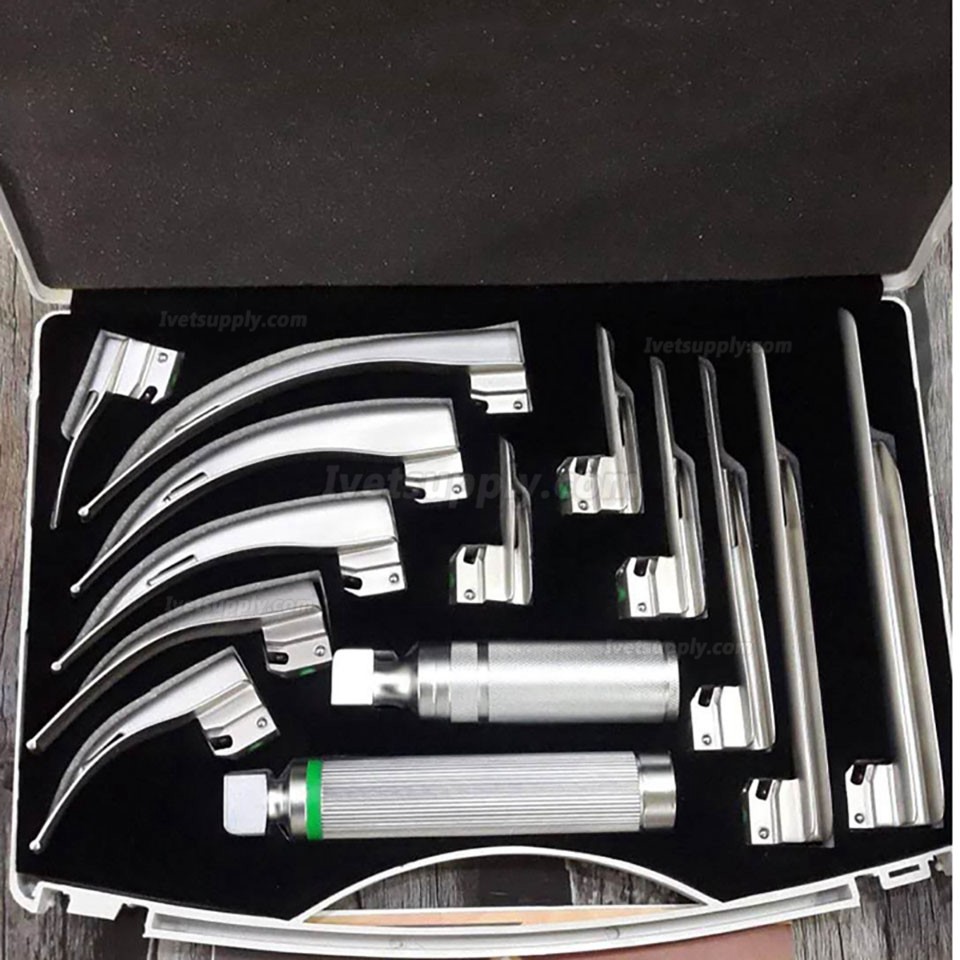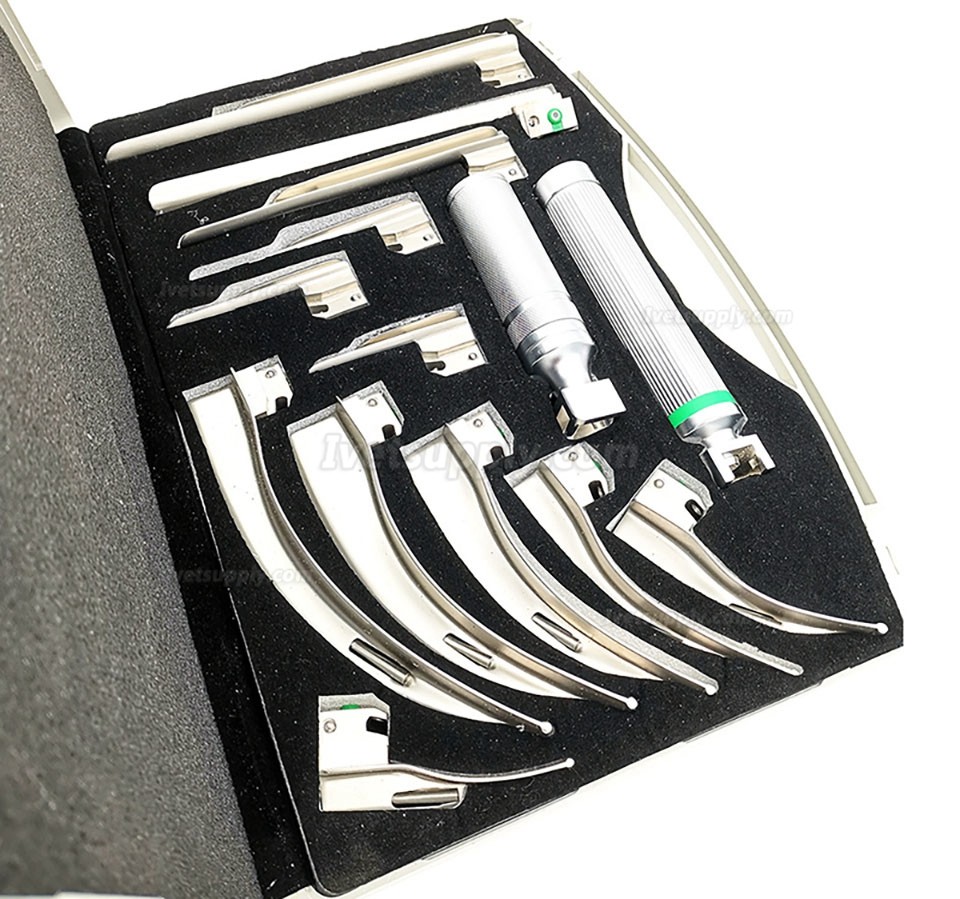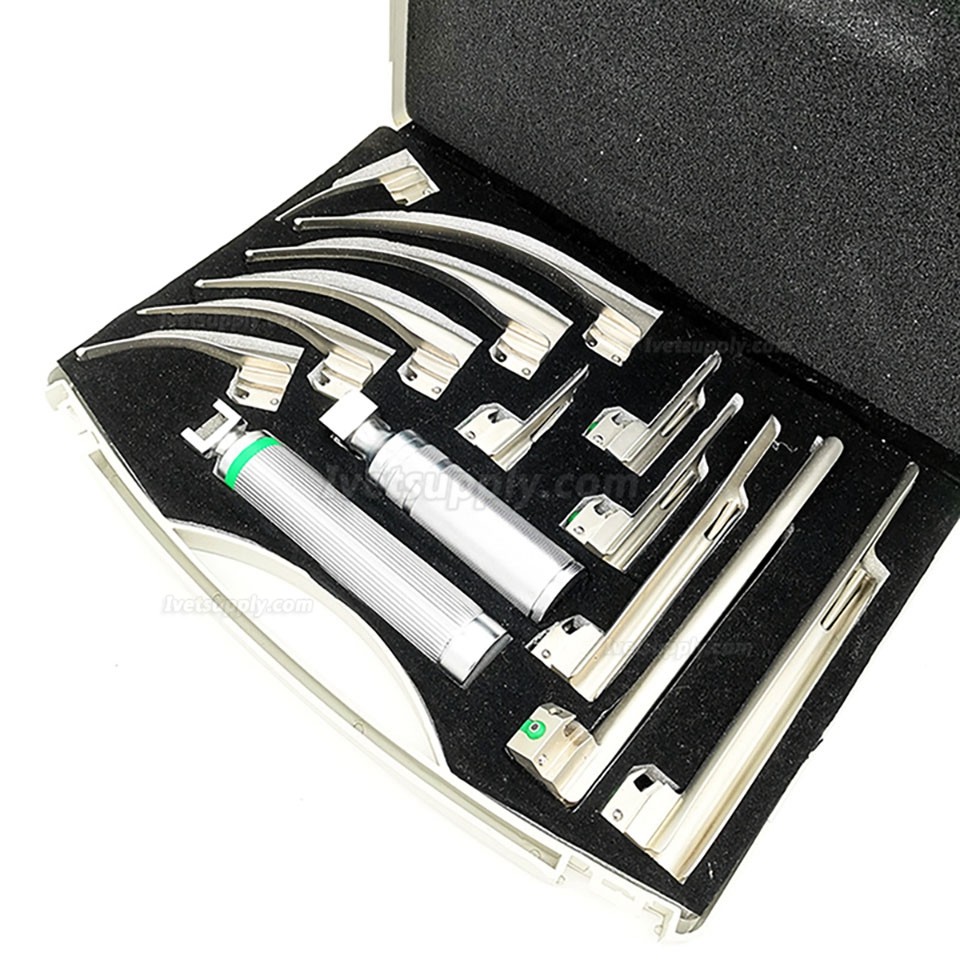 Prev:
DW S1 Veterinary Portable Ultrasound Machine Animals Cattle Sheep Pig Dog Ultrasound Scanner (with 5.6 inch LED Display)
Next:
34pcs Scalpel Tool Set Stainless Steel Dissection Scissors Anatomical Tweezers Needle
Related Products