JNR Veterinary Wood's Lampe Skin Diagnostic Equipment pet 365nm LED UV Lamp Veterinary Medical Woods Lamp
Brand: JNR
Availability:

In Stock
JNR Veterinary Wood's Lampe Skin Diagnostic Equipment pet 365nm LED UV Lamp Veterinary Medical Woods Lamp
Introduction:
Wood's lamp is an emission wavelength of 365nm (nanometer) UV light. Special chemical structure of fungi and bacteria in some molecular excited by this wavelength of light emitted fluorescence of different colors (such as Porphyrin is excited to launch a pink fluorescence) Wood's lamp is widely used in examination about mammals dermatology of animal and human, according to the excitation light of different colors, you can quickly test some of the bacteria and fungi infection type and extent of infection.
The working principle:
Fungal growth and metabolic processes, use of animal hair in tryptophan and its metabolites in the Wood's light irradiation can emit the characteristic golden yellow or yellow-green fluorescence.
Features
1. high-power LED lamps, special filters the detection of the output light is more stable, greatly reduces the detection of light attenuation, improve product life and stability, which means that with no pre- heat.
2. high detection rate, the use of LED lamps so that visible light is almost zero, to reduce the background darkness to avoid a visible fluorescence, stronger image contrast more clearly the application of the reflector bowl to make the detection of light concentrated exposure in the detection area, to avoid scattering, leakage shot of UV damage.
3. rechargeable design, equipped with a special rechargeable battery and charger, eliminating the restrictions on the length of the power supply and power cord, in the detection of the pet's inner thighs and carry visits more convenient.
4. LED lamp life is about more than 100,000 hours, far more than the ordinary UV lamp.
5. portable, waterproof design, the all-aluminum shell, beautiful and durable.
Technical Parameters
Light source:UV LED
Wavelength:365nm
Lifespan of the light source:>60,000 hours
Filter peak wavelength:365nm
Rechargeable battery voltage:3.7V
Continuous working time:>8 hours
Package box:Aluminum alloy box
Package size:30*25*8cm
Components
LED Wood's Light x1
Battery x1
Charger x1
Lanyard x1
Power Adapter x1
Note
1. while charging the battery into the charger, the corresponding charge indicator light, normal adequate electricity required 3 hours, the longest charge time is no more than six hours; when not in use, storage must be within three months supplementary charge.
2. when the illumination light becomes dim, charging, otherwise it will affect battery life.
3. can not direct eye exposure causes eye damage.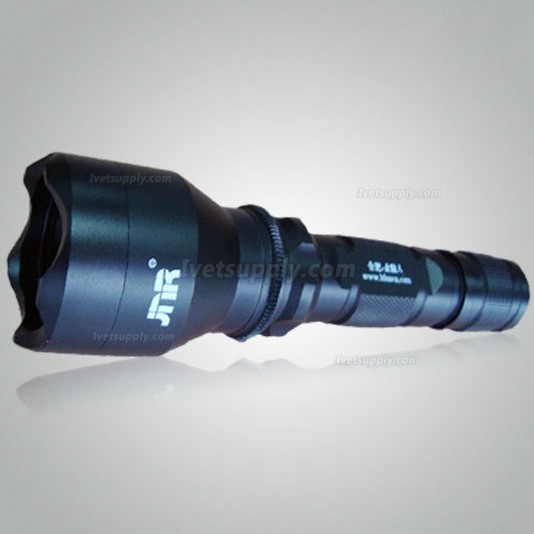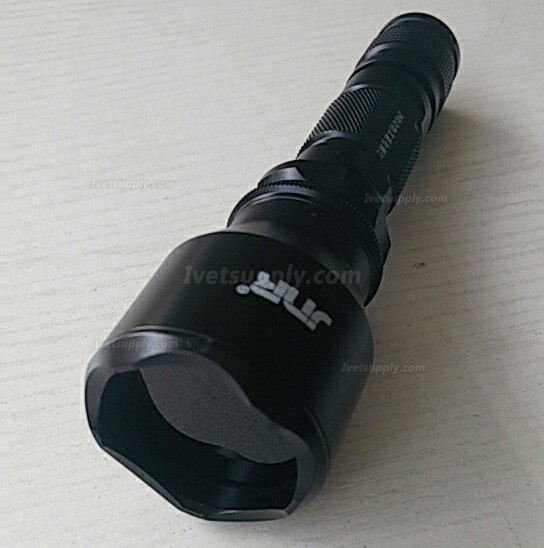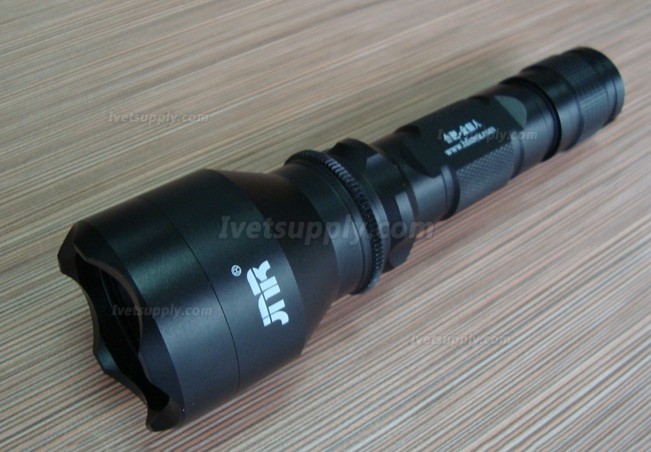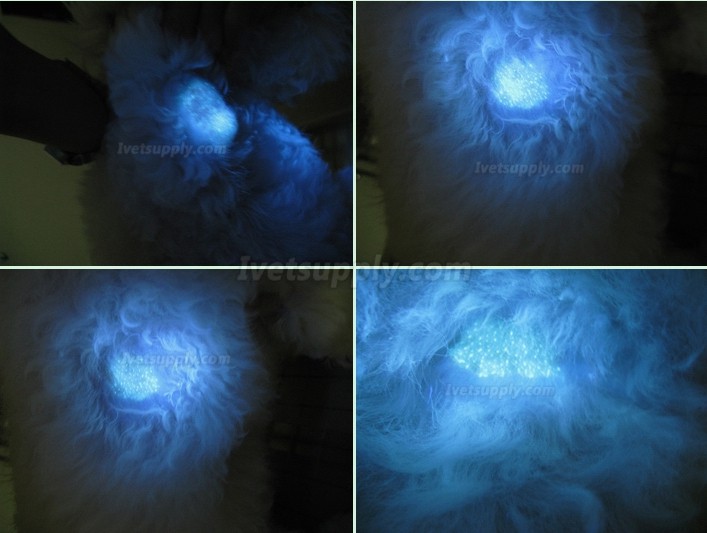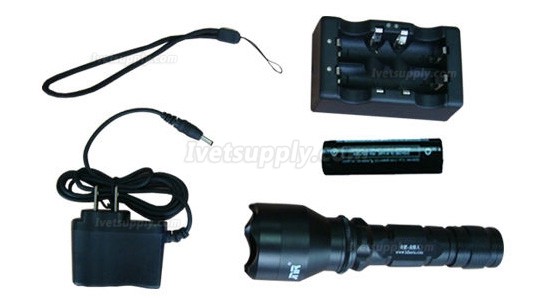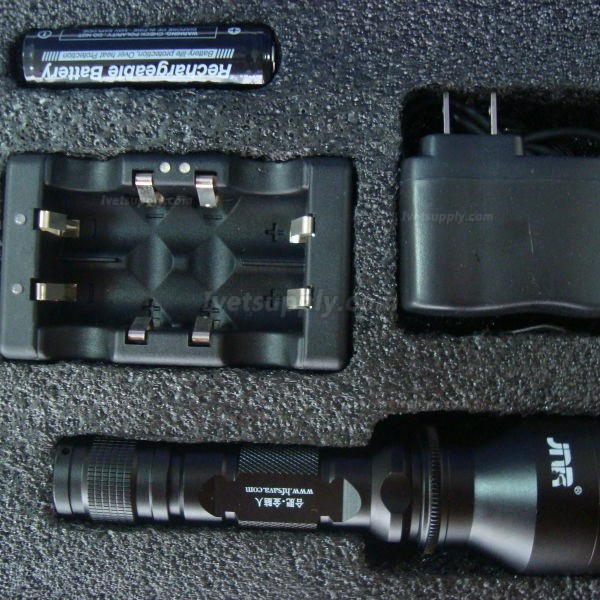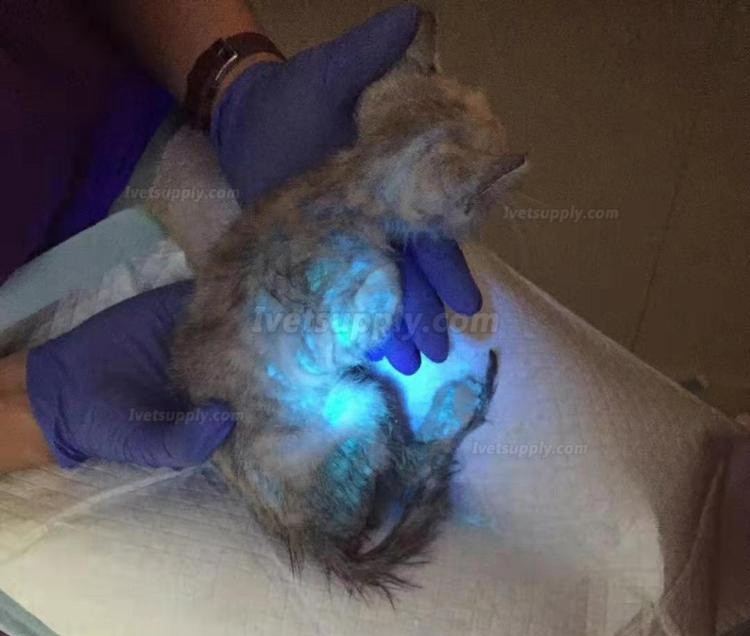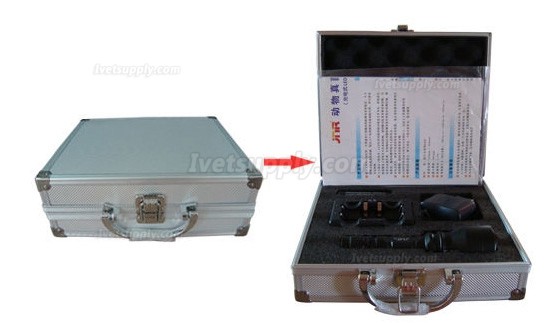 Prev:
Veterinary Wood's Lamp Skin Analysis UV Magnifying Analyzer
Next:
KAIXIN PT01 Portable Ultrasonic Pregnancy Detector For Pig Sow Sheep Pregnancy Tester
Related Products