Veterinary Surgical Operation Microscope With 5W LED (Clip On Table)
Veterinary Surgical Operation Microscope With 5W LED (Clip On Table)
Product features:
1. Reliable performance, strong stereoscopic observation
2. Exquisite design, space saving, convenient movement and simple operation.
3. Adjust eyepiece position arbitrarily according to operating environment and posture.
4. Unique 10x magnification design, broad and bright vision.
5. If the illumination of the operating place is dark, adjustable LED lights can be optional.
6.There are four mechanical arm bends that can be rotated at multiple angles.
7.The magnification microscope is 5X, 10X, 15X, 20X.Our product is 10X.If you need other type,please contact us by email.
8.Application:Stomatological hospital, dental clinic, beauty salon, pet hospital, ENT clinic, etc.
Comprehensive rate:10X
Model:XWL8-4 (The maximum distance of long arm stretching is about 112CM)
Eyepieces:10X20mm
Objectives lens:1X
Working distance:230mm
Light source:5W LED
Microscope weight:10KG
Microscope size:53*53*15CM
Power supply: AC220V 50HZ/AC110V 60HZ
Packing list:
1. Microscope host *1
2. Eye mask *2
3. Light source *1
4. Power cord*1
5. Four mechanical arm bends multi-angle rotating arm bending
6. Dust collector *1
7. Manual *1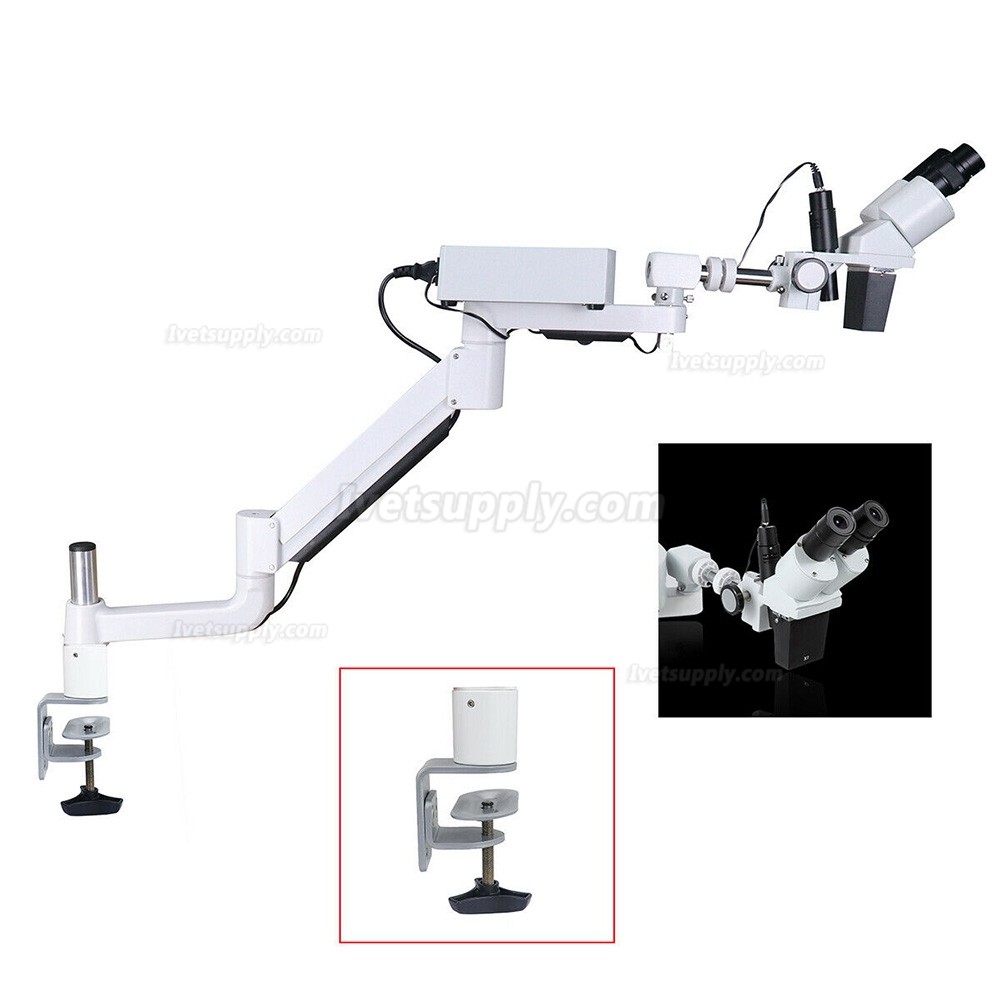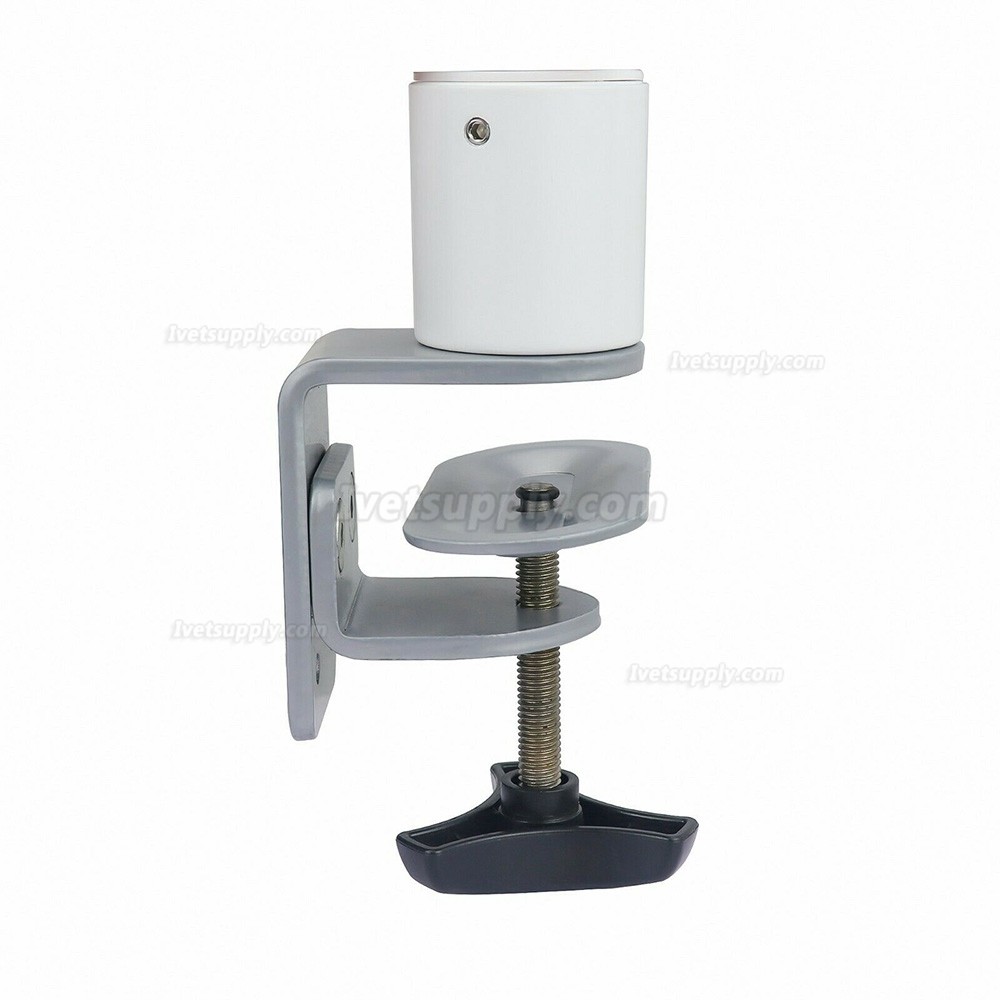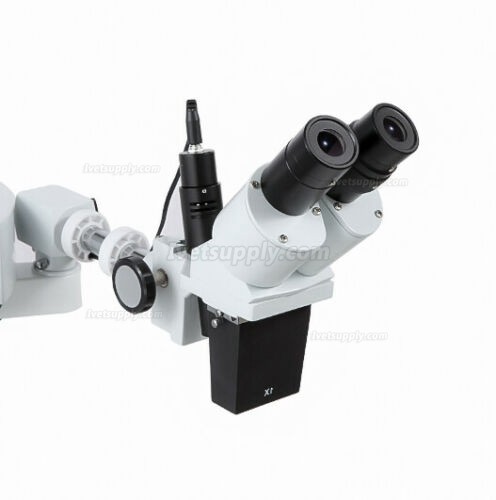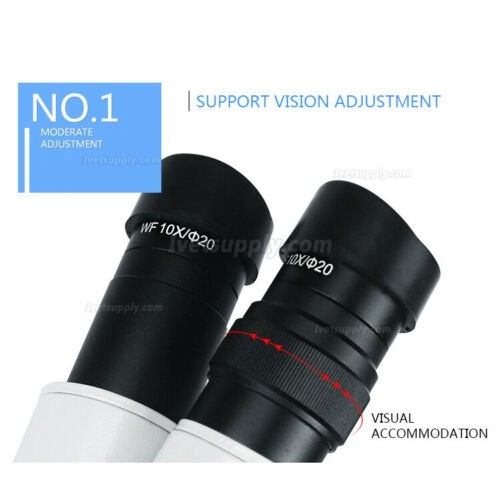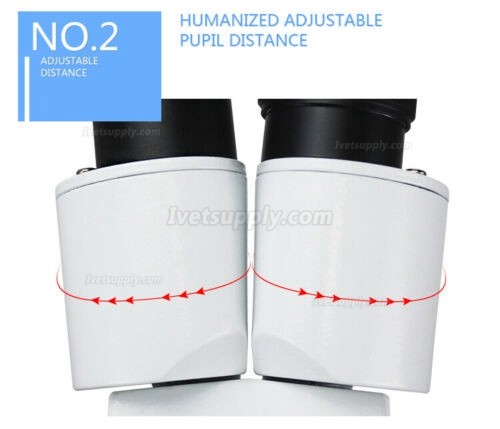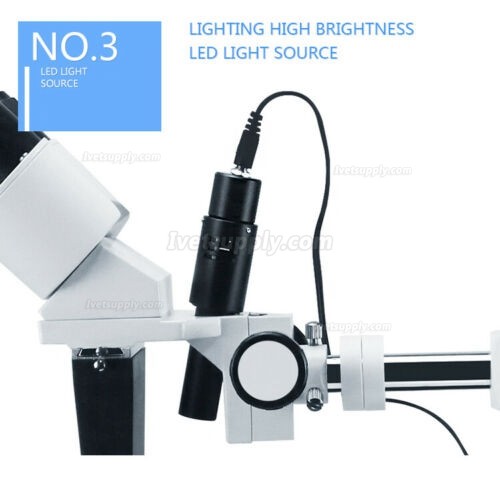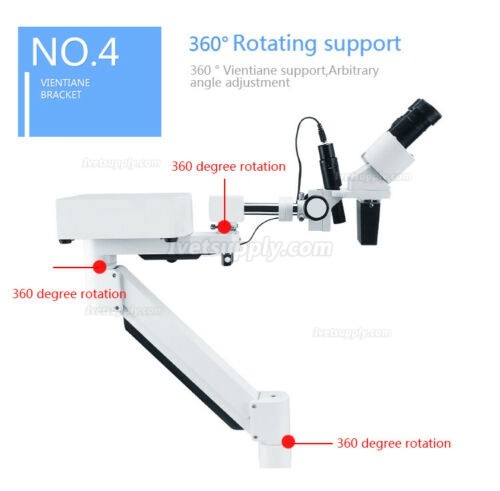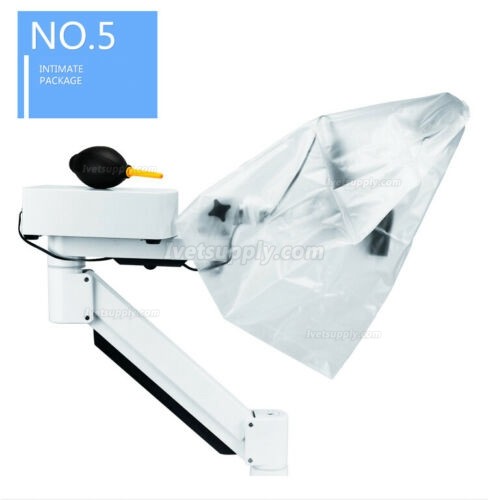 Prev:
Veterinary Electric Orthopedic Bone Drill
Next:
YSX YSX001 Veterinary Medical Lab Surgical Operating Microscope
Related Products