GT SONIC T-Series 2-27L 100-500W Digital Ultrasonic Cleaner with Heating Function
GT SONIC T-Series Digital Ultrasonic Cleaner 2-27L 100-500W with Heating Function
Features
1.Double ultrasonic power option to meet more cleaning needs .
2.One-button power switch on the back, double security
3.Time setting: 0-30 minutes can be adjustable
4.Temperature:20-80℃ adjustable.
5.Innovative heating mode,match thermostat sensor, improve the cleaning effect
6.New prevent water leak technology,guarantee product safety and service life
7.High efficiency conversion circuit,ultrasonic performance than similar products more than 20%, higher cleaning efficiency.
8.Cylindrical LED light display for time and temperature adjusting. User-friendly and clear panel,304 stainless steel tank.
9.High-performance transducer systems
10.Patent products
GT SONIC T-series units with digital control timer and heater features.Normal & Soft ultrasonic power make it suitable for general cleaning applications. The T series with very competitive price, and available for OEM customers. T series comprises 7 machine sizes from 2 liters to 27 liters.
Certification:CE, GS, RoHS, FCC, REACH
Tank Material:Stainless Steel SUS304
Product name:Injector Cleaning Machine
Frequency:40KHz
Application:Injector,Medical,Dental Device,Electronic
Power Supply:100-120V,220-240V,50-60Hz
Cleaning Process:Hot Water Cleaning
Specification as below for your reference:
Model
Tank Size
Unit Size
Volume
Ultrasonic Power
Ultrasonic Frequency
Heating Power
Timer
Heating Tem.
LxWxH(mm)
LxWxH(mm)
(L)
(W)
(KHz)
(W)
(min)
(°C)
GT Sonic-T2
150*140*100
190*170*220
2
50
40
100
1-99
0-80
GT Sonic-T3
240*140*100
270*170*240
3
100
100
GT Sonic-T6
300*155*150
330*180*310
6
150
300
GT Sonic-T9
300*240*150
330*270*310
9
200
300
GT Sonic-T13
330*300*150
360*330*310
13
300
400
GT Sonic-T20
500*300*150
550*330*310
20
400
500
GT Sonic-T27
500*300*200
550*330*360
27
500
500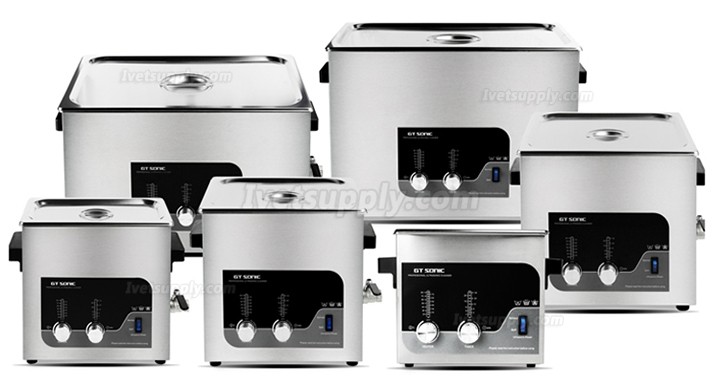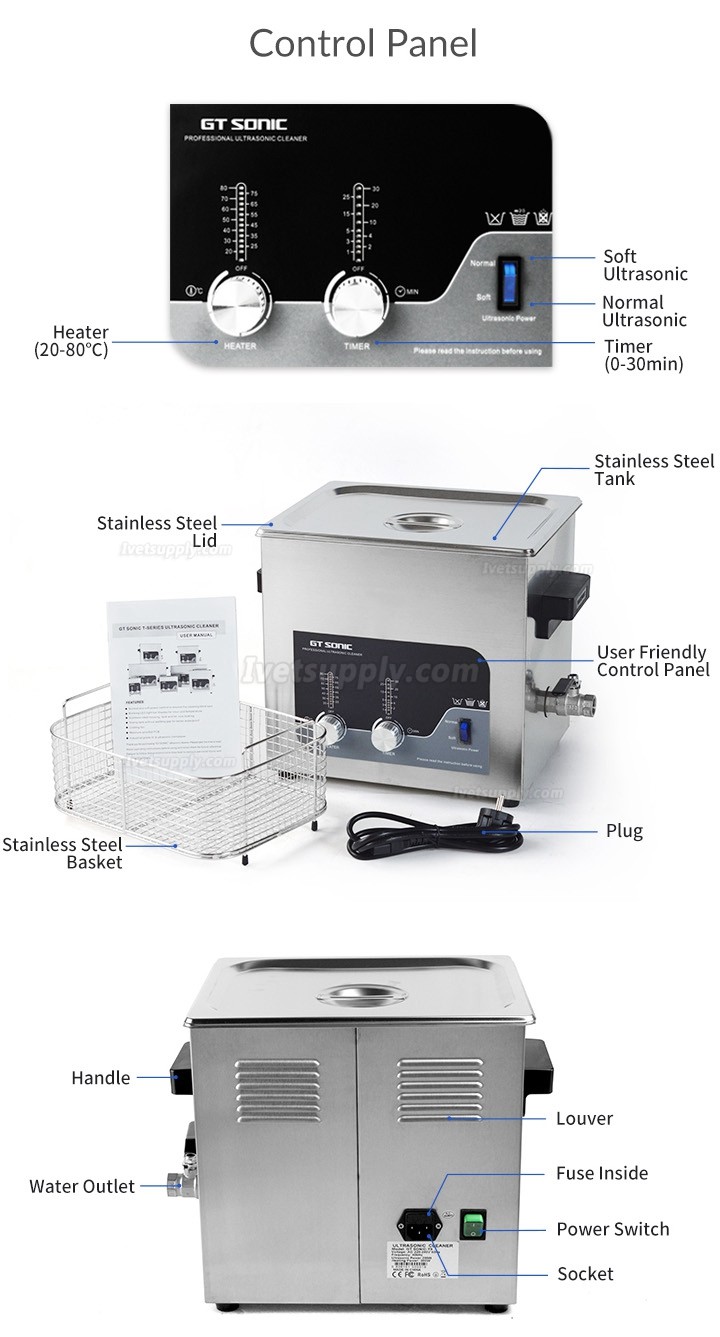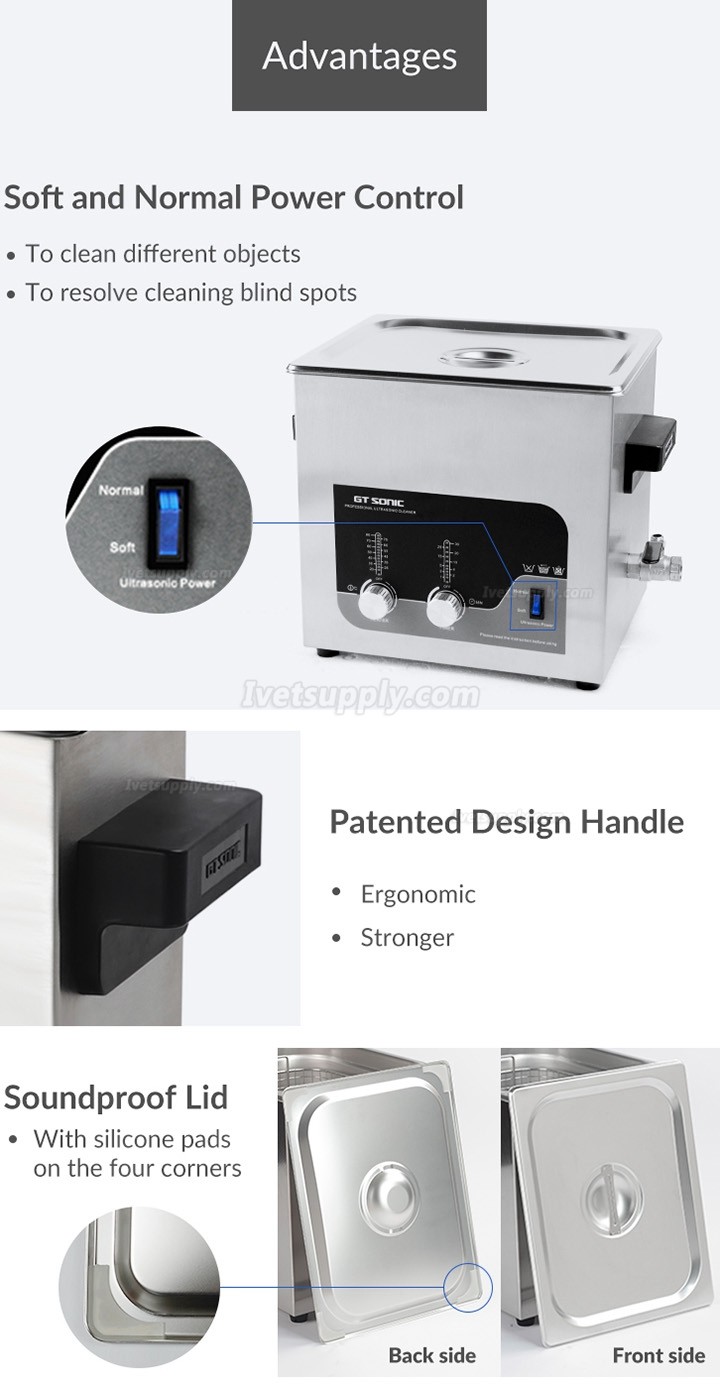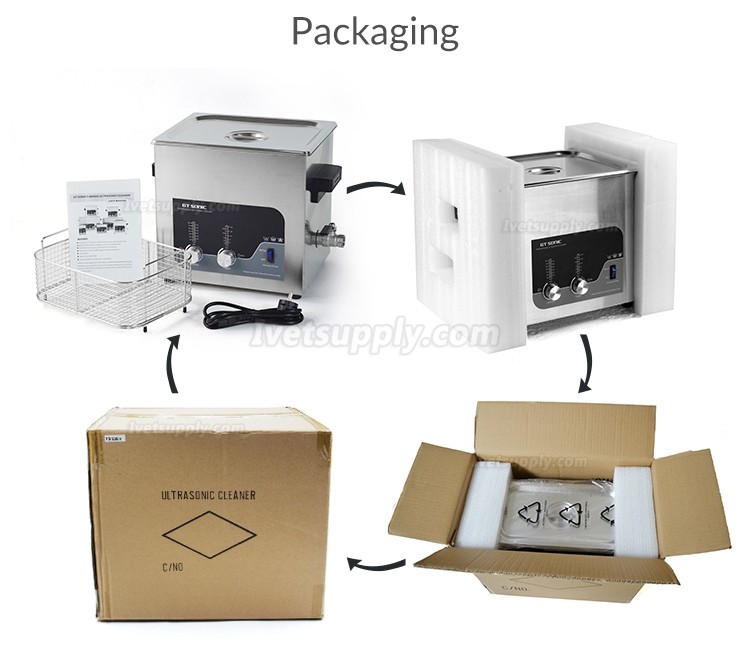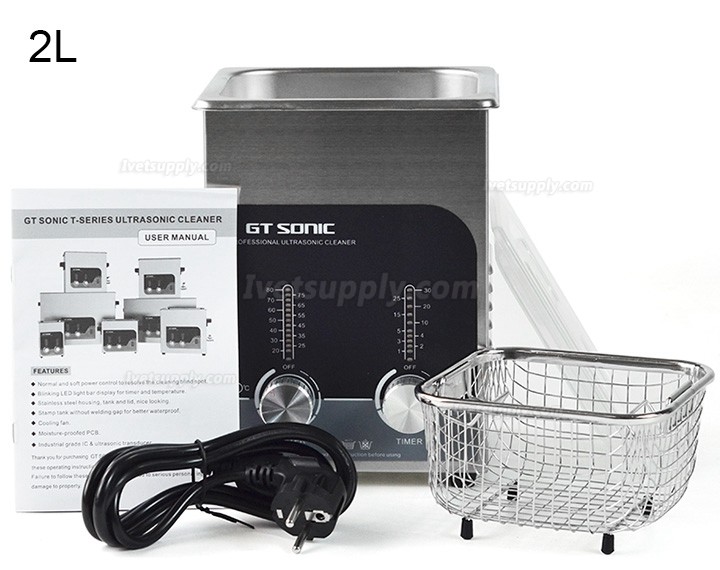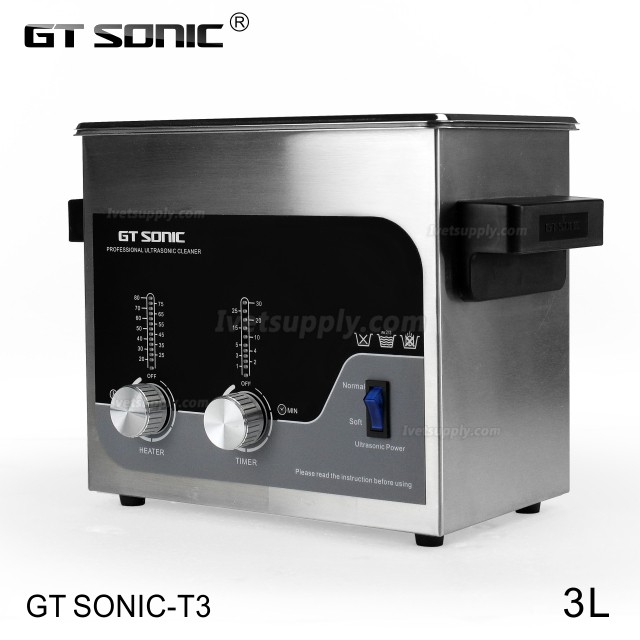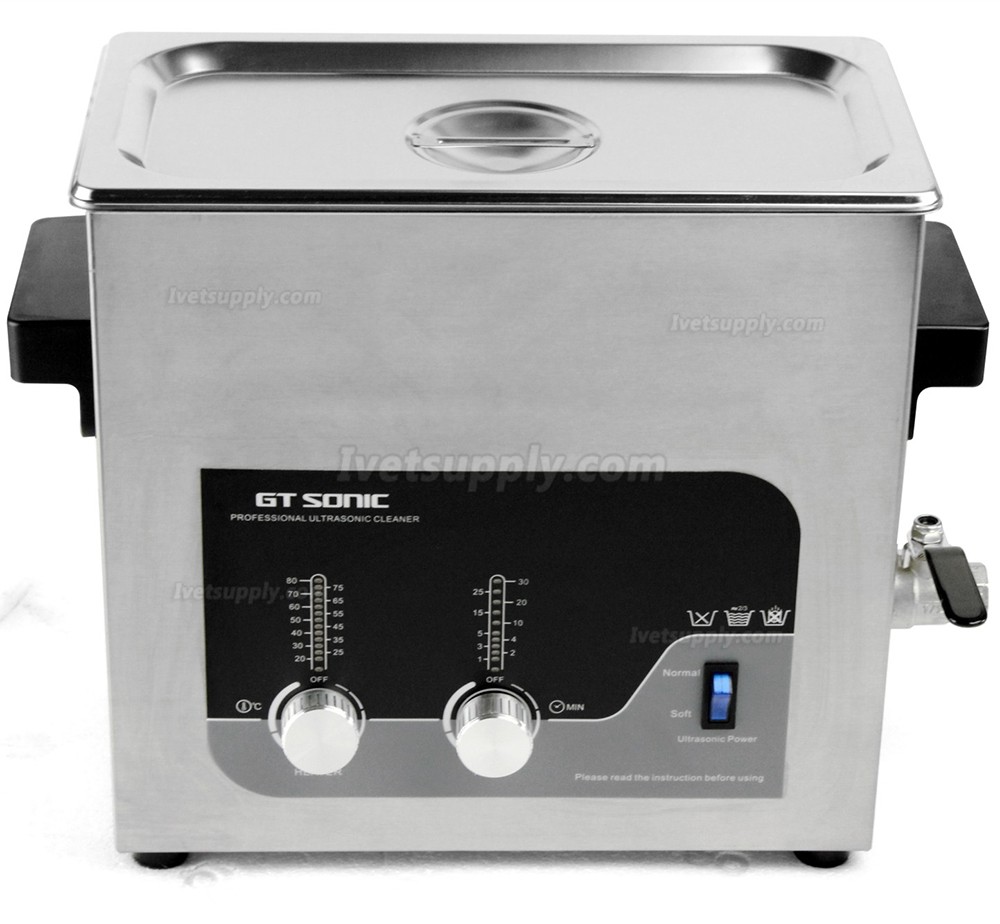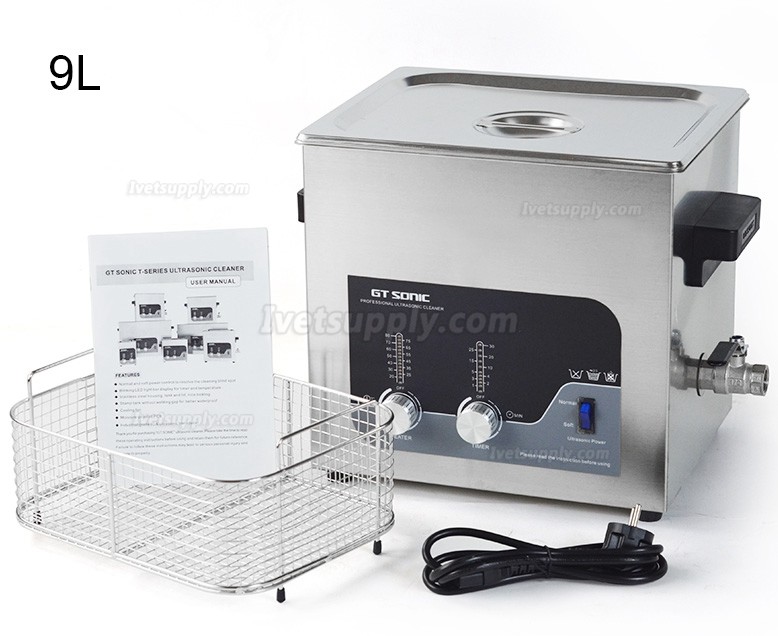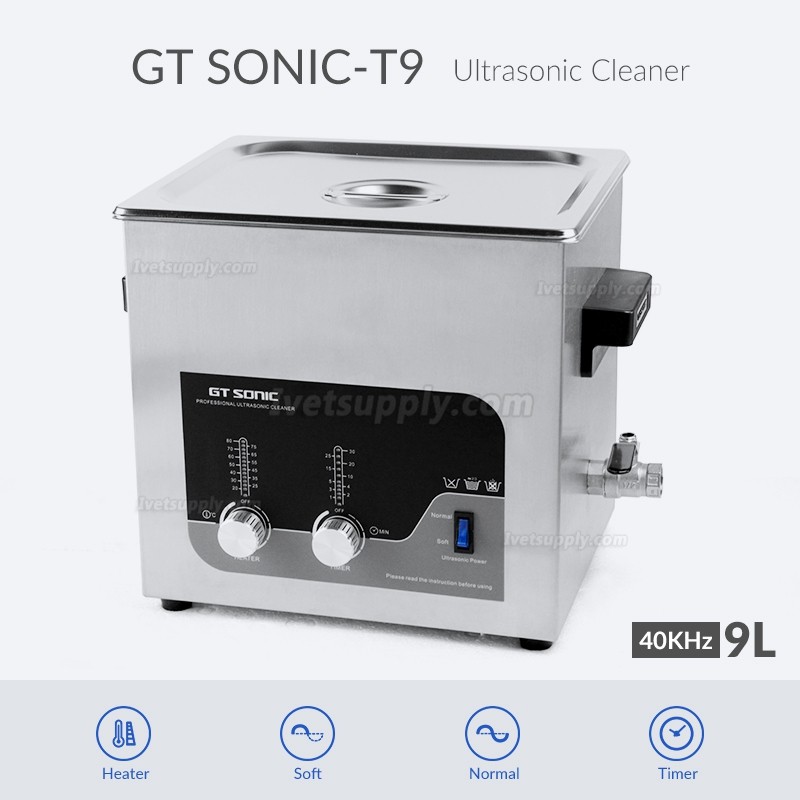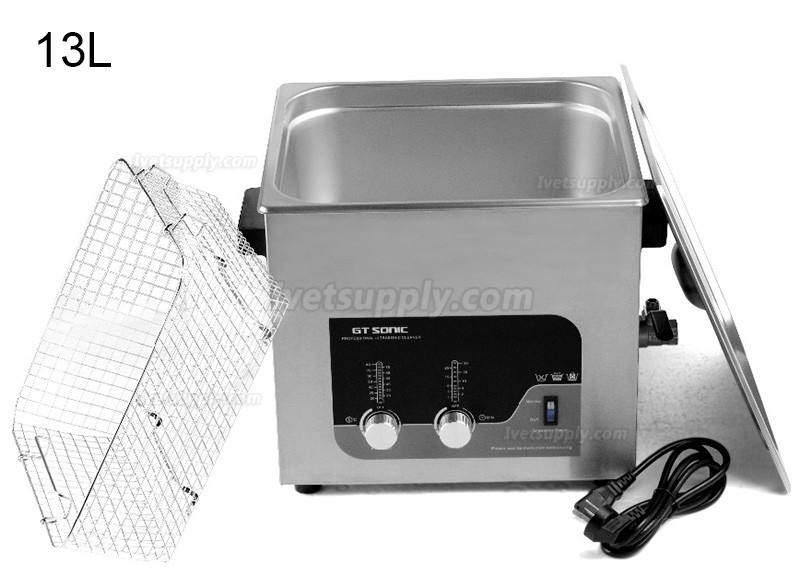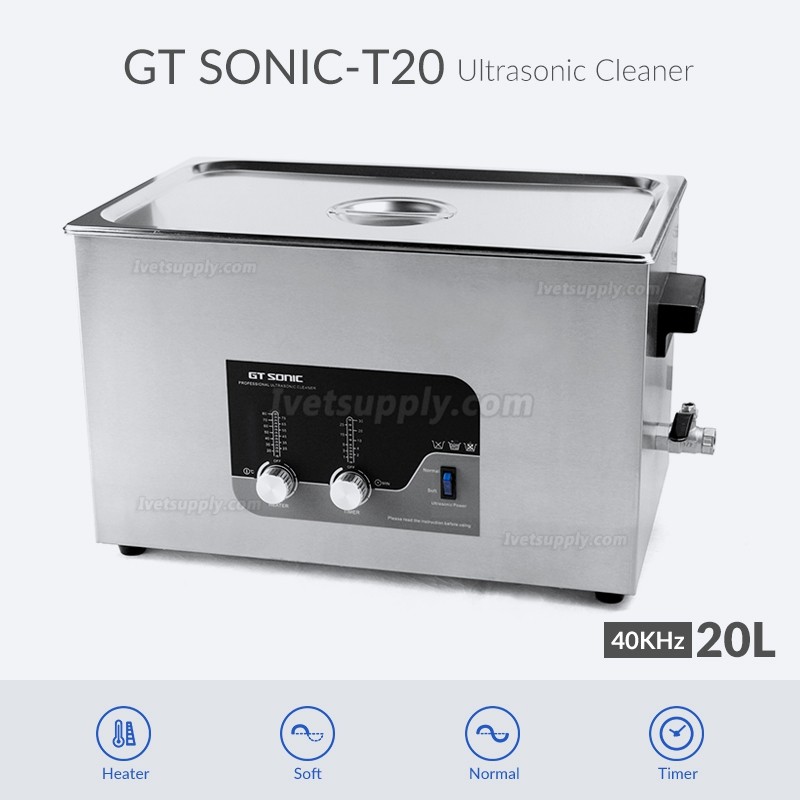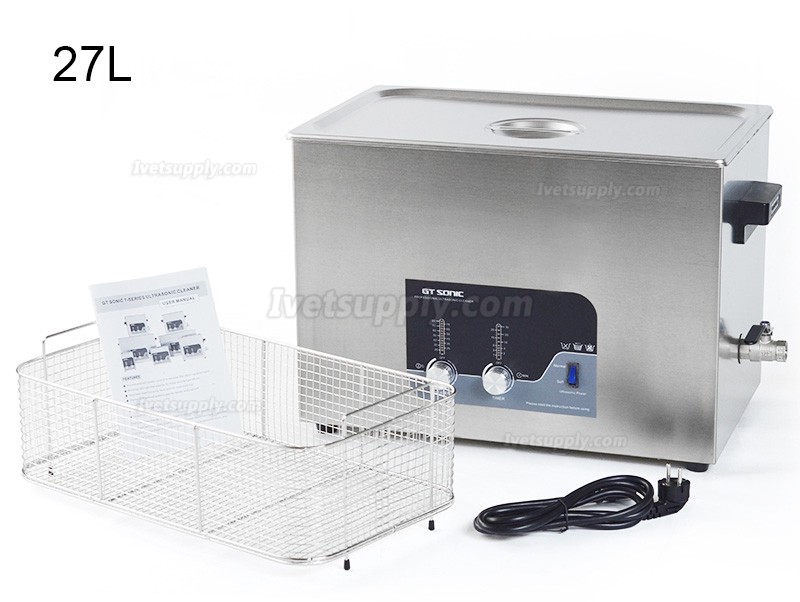 Prev:
GT SONIC D-Series 2-27L 100-500W Digital Ultrasonic Cleaner with Hot Water Cleaning
Next:
GT SONIC P-Series 2-27L 100-500W Power Adjustment Ultrasonic cleaner with Heating Function
Related Products