3H Xlite5 Veterinary Dental High Power LED Curing Light 2300mW/cm²
Brand: 3H
Availability:

In Stock
3H Xlite5 Dental High Power LED Curing Light 2300mW/cm²
Technical Parameters:
Light Source: Broad Band LED;
Wavelength Range: 385 - 515 nm;
Light Intensity: > 2300mW / cm²;
Battery: Lithium-ion battery (total running time when the battery is fully charged: at least 80 minutes);
Power Adapter Input Power: AC 100-240V 50 / 60Hz;
Charging time: about 45 minutes;
Size:Handle: Φ20 mm × 240 mm; Charging stand: Φ63 mm × 30 mm (all of the above are the largest size)
Weight: Handle: 96 grams; Charging seat: 99 grams;
Operating ambient temperature: + 10℃ - + 40℃(+ 50 °F - + 70°F);
Operating relative humidity: 30% - 75%;
Operating environment pressure: 700hPa - 1060hPa;
Package Contents:
1 × host handle;
1 × charging base;
1 × power adapter;
1 × user manual.
Operation and function description:
The entire handle is only one button, light built-in button.
1. For the first time, charge the light curing handle first. Plug the USB cable of the charger into the USB port of the power adapter, plug the power adapter into the power socket, and finally
Put the handle on the charging stand; or, insert the USB cable plug of the charging stand into the USB port of the computer, and then put the handle on the charging stand. Charging instructions are as follows:
| Emerald Flashing | Battery charging;
| Emerald green light | battery fully charged; handle removed the charging seat, the restoration of the previous working mode.
2. Working mode selection, by pressing the button for 2 seconds to release to switch the working mode.
| Blinking Blue | Progressive mode, working time 10 seconds, light intensity 0-5 seconds from 0-1200mW / cm², 5-10 seconds 1200mW / cm².
| Solid blue | Fast mode, working time 3 seconds, light intensity 2300mW / cm ²
3. Turn the light curing lamp on and off, press the button briefly.
4. Switch machine, in standby mode, press the button a short time to open the instrument; stop any operation for 60 seconds, into the ultra-low power standby.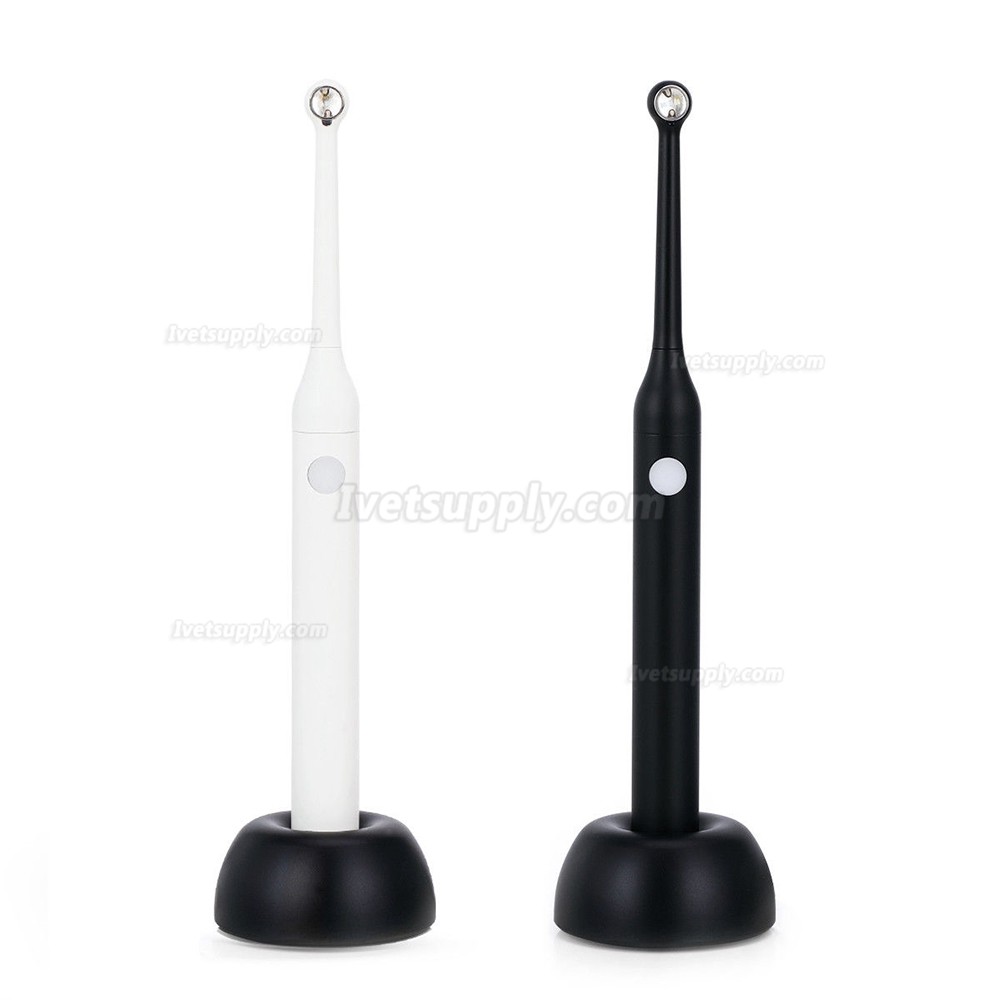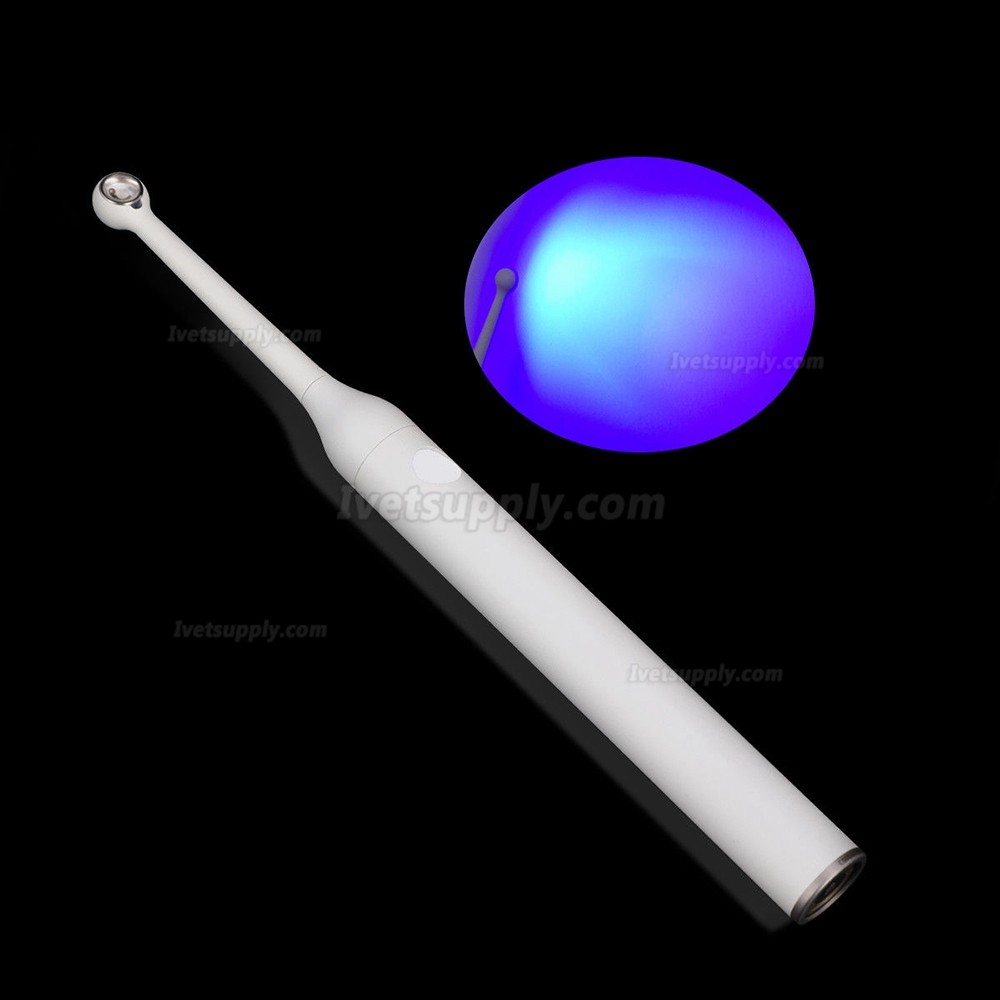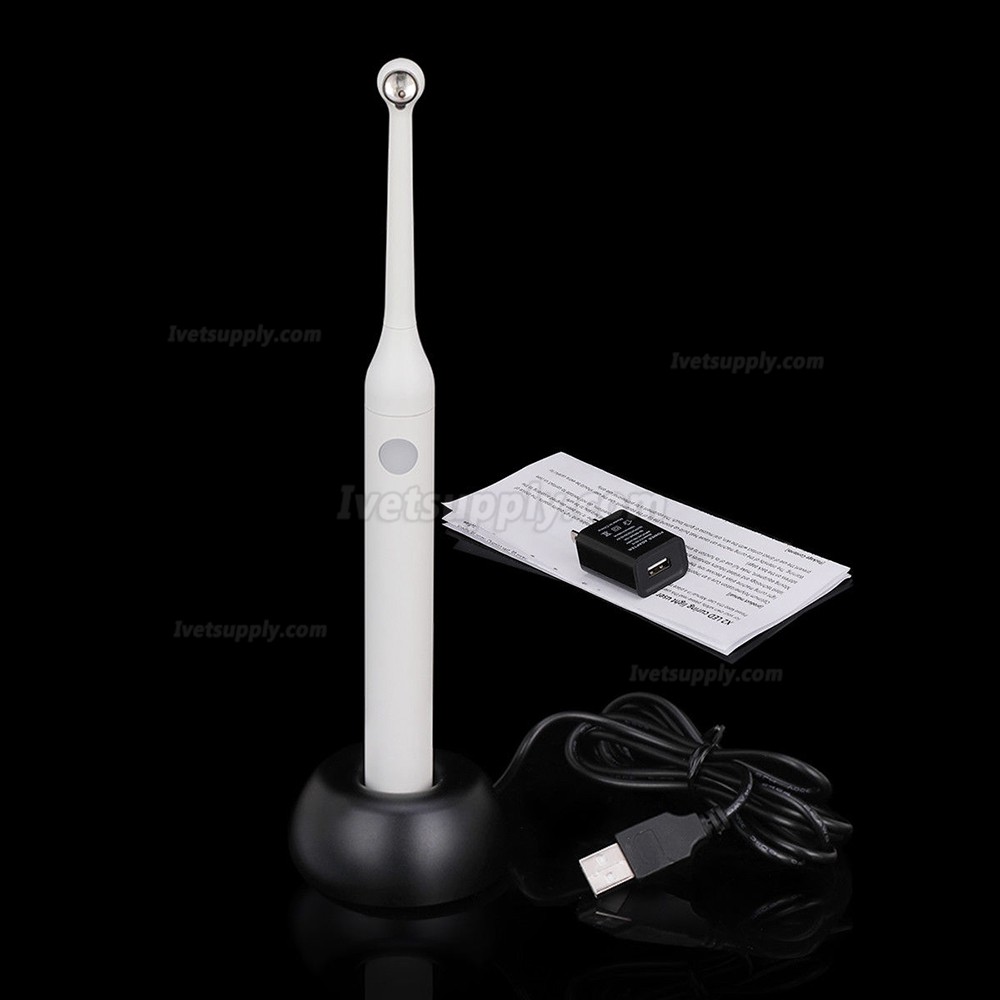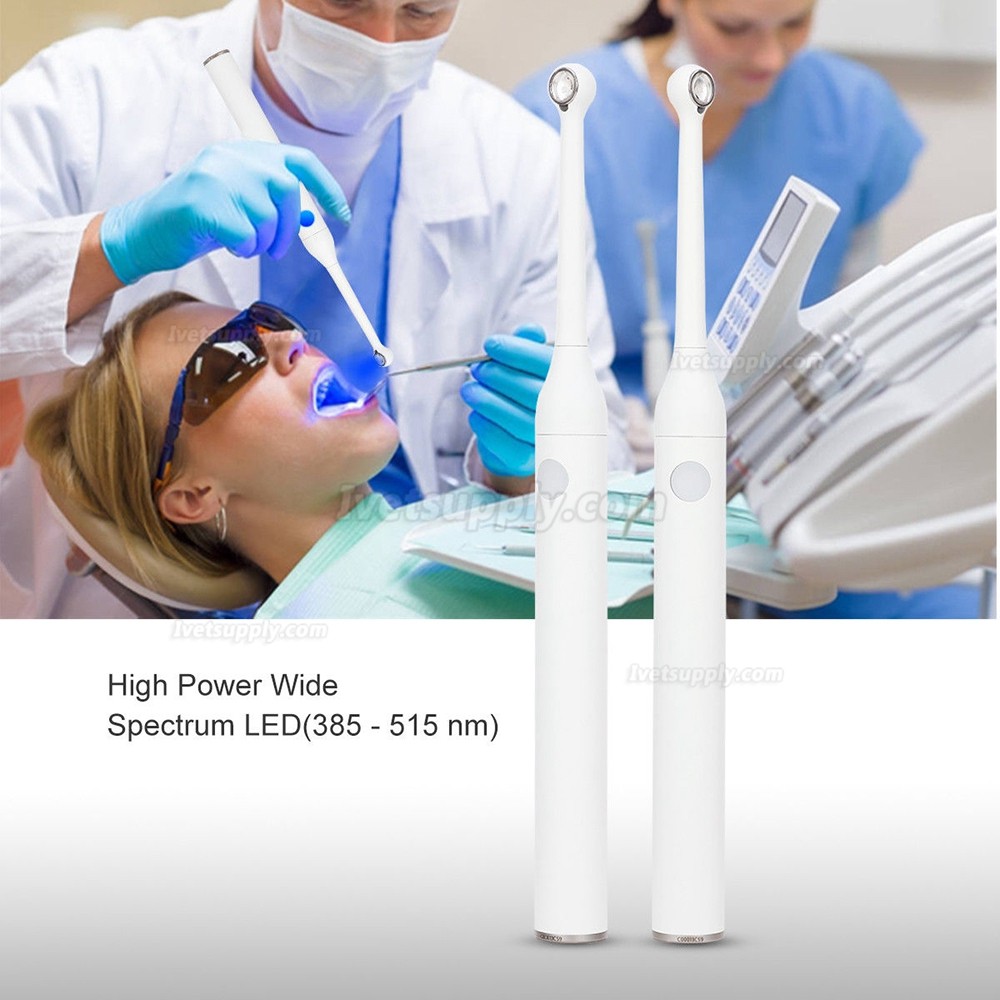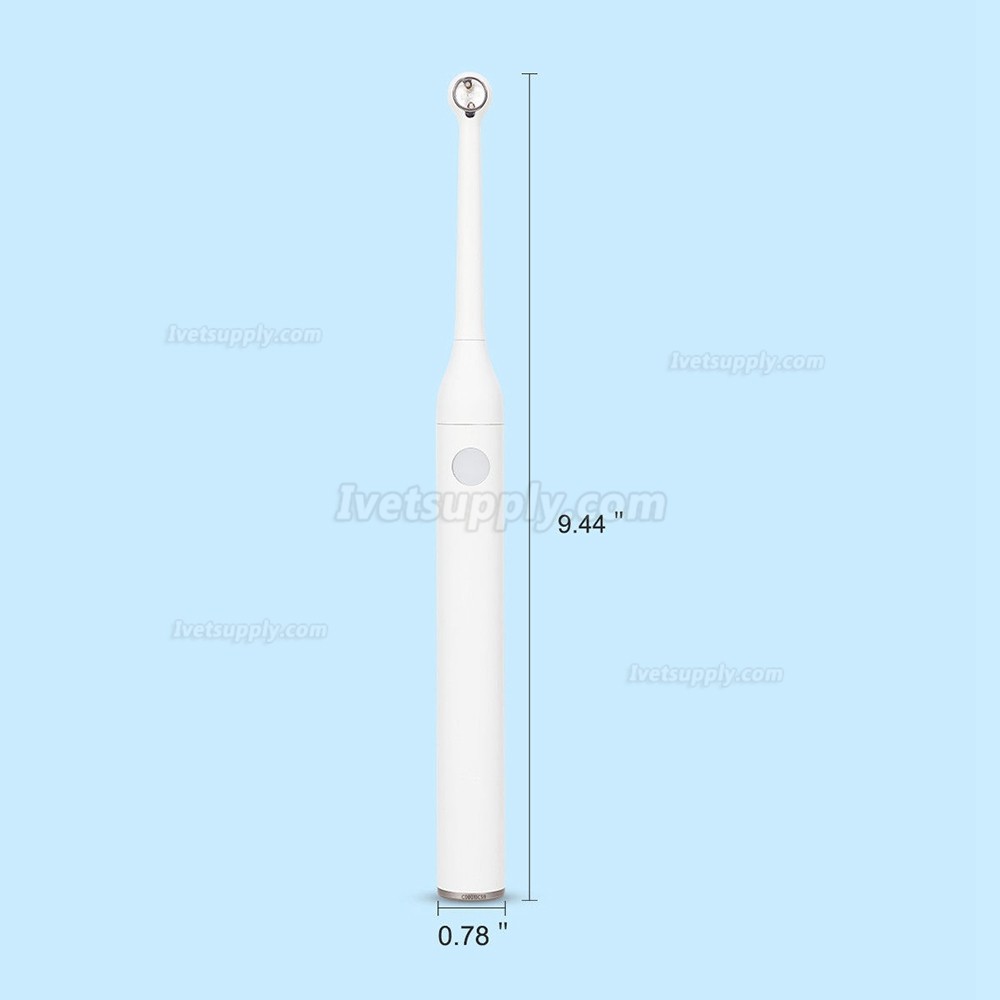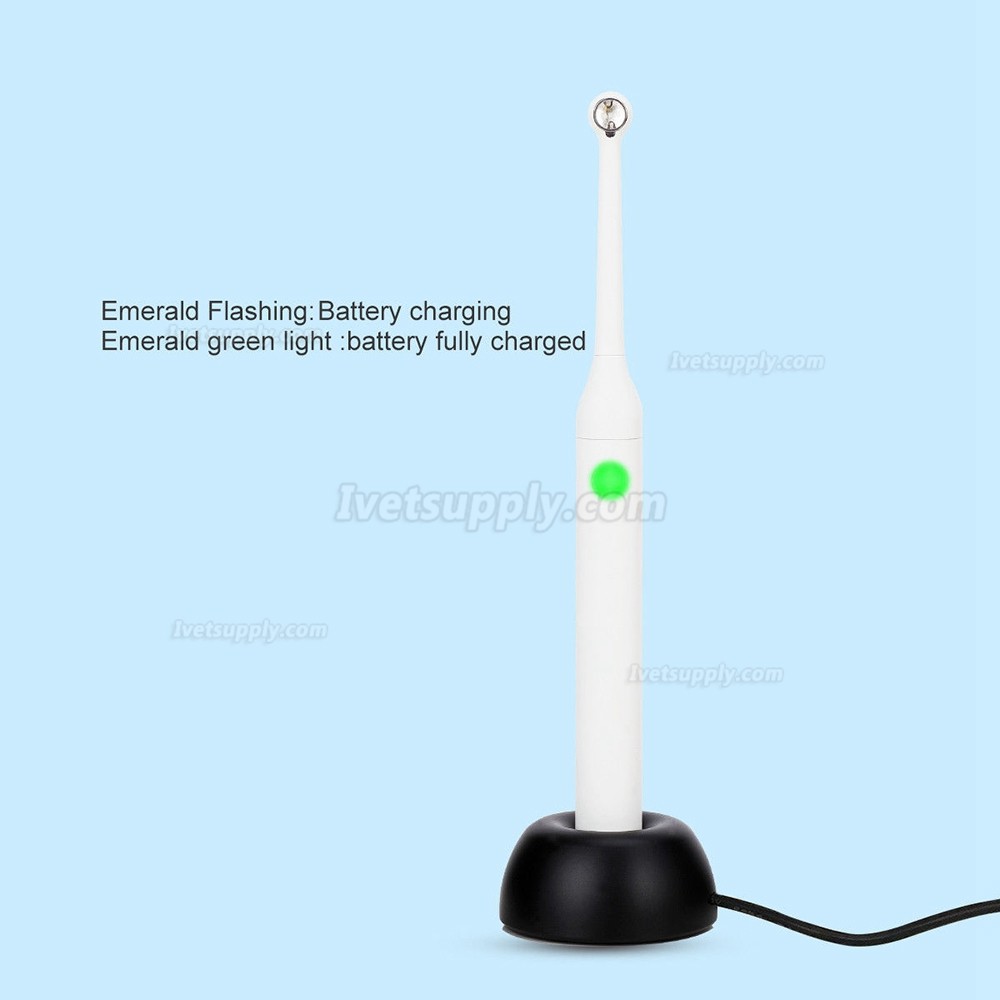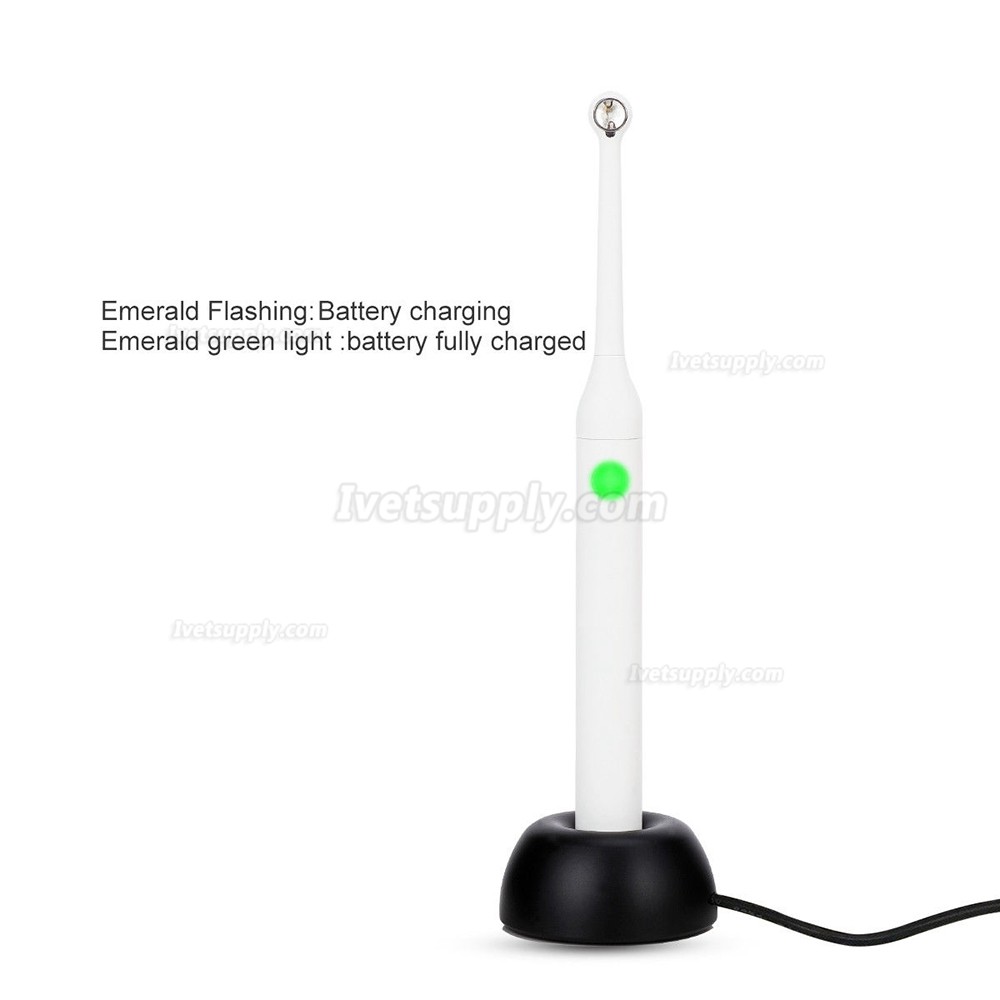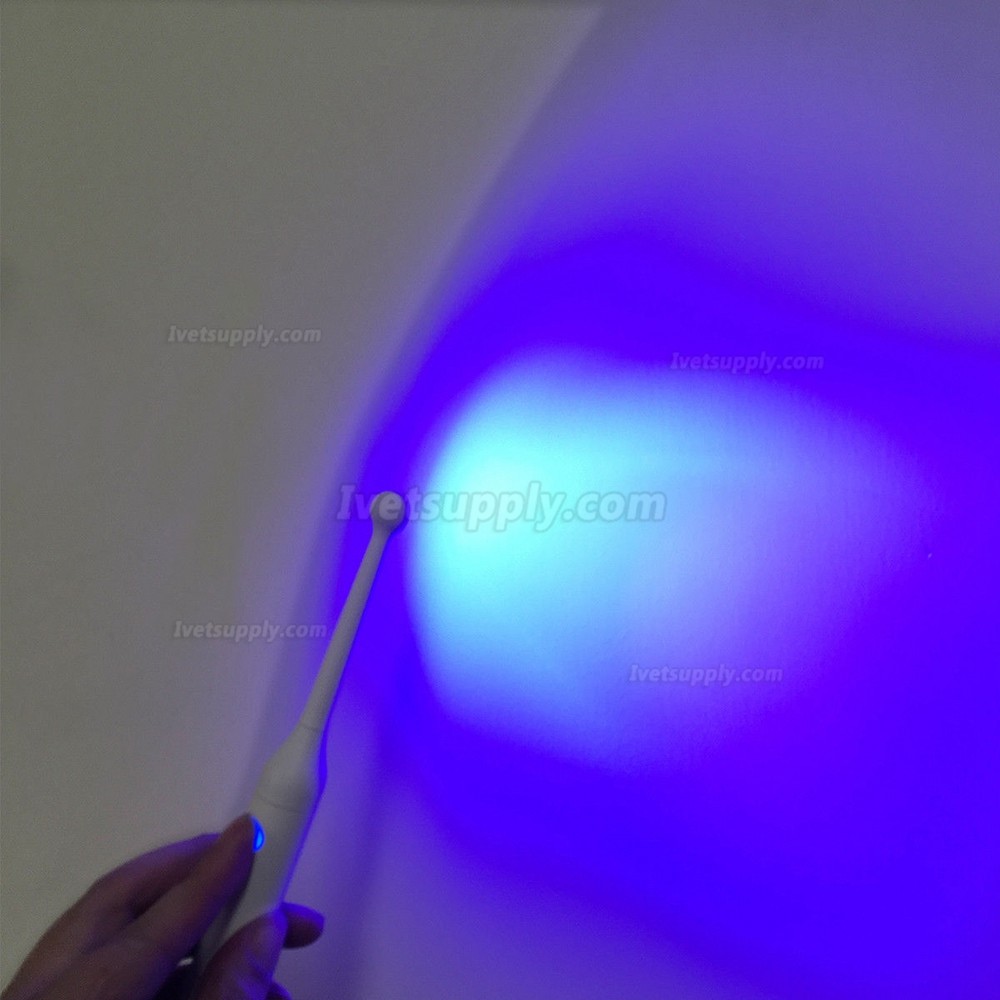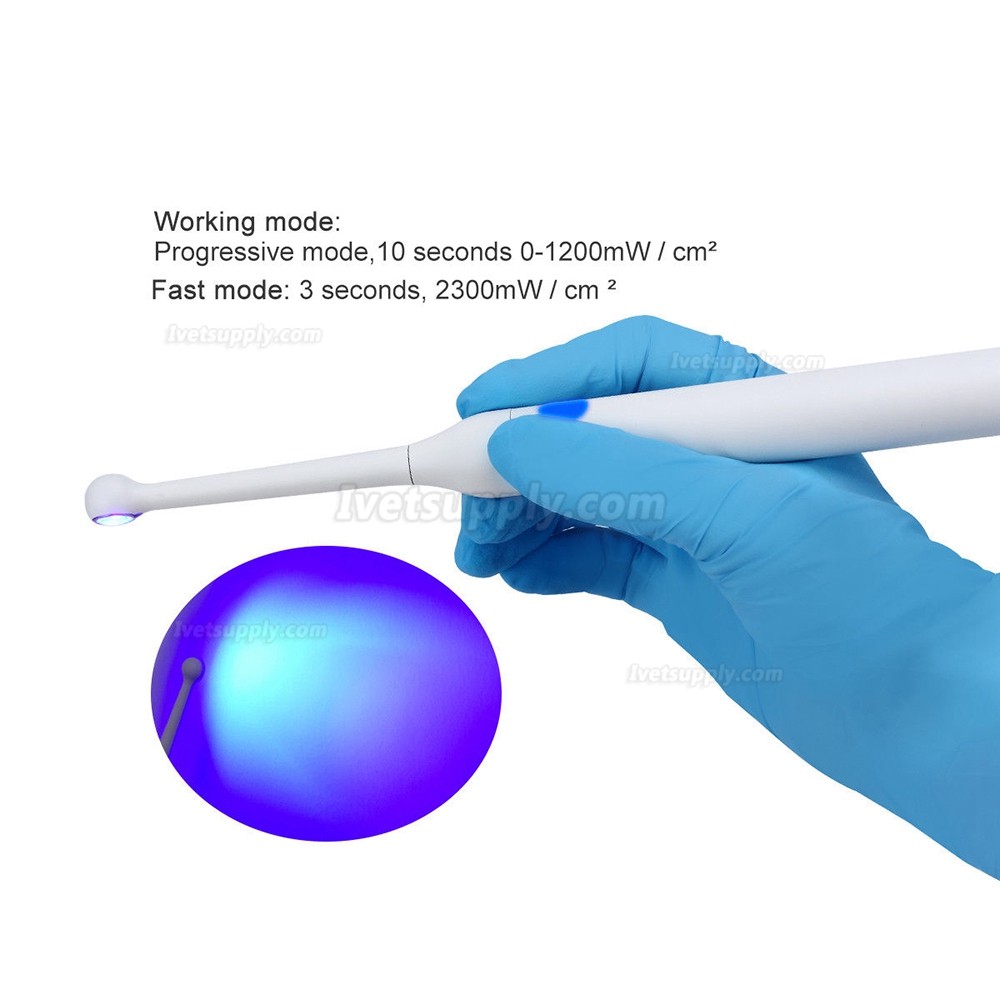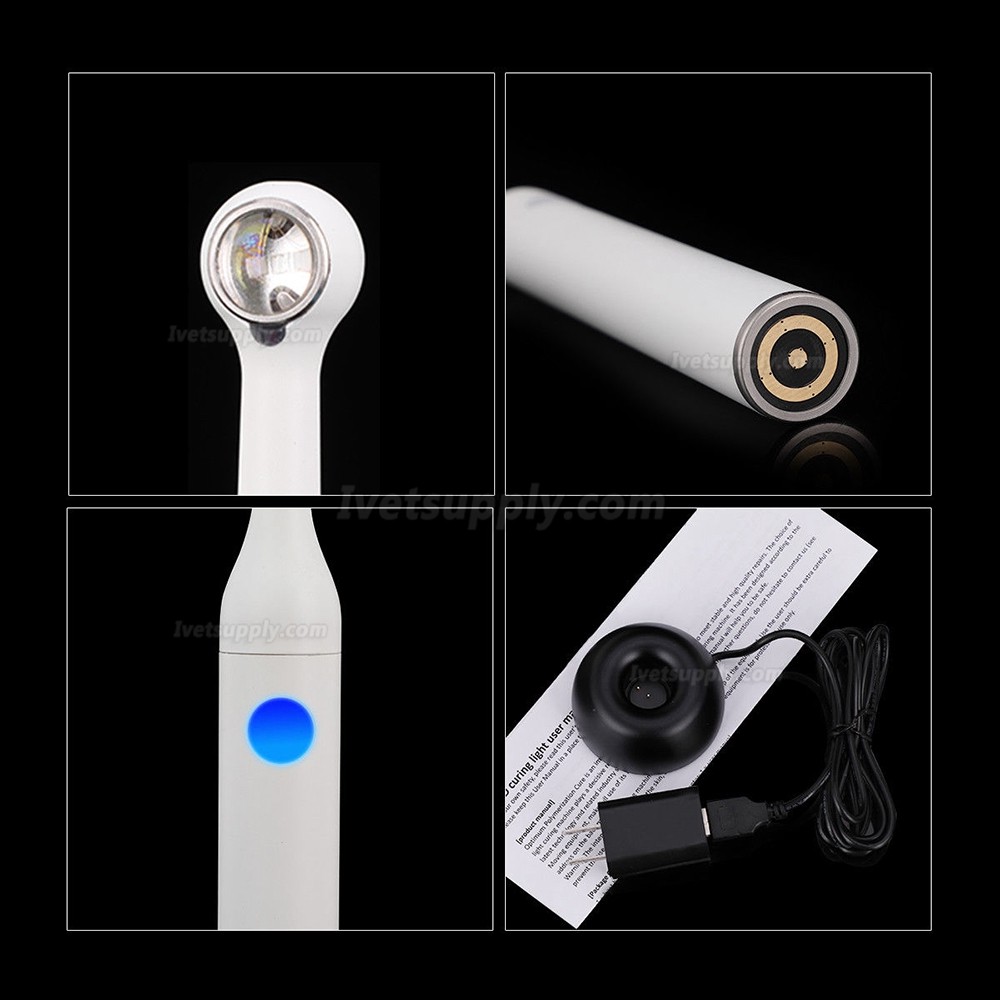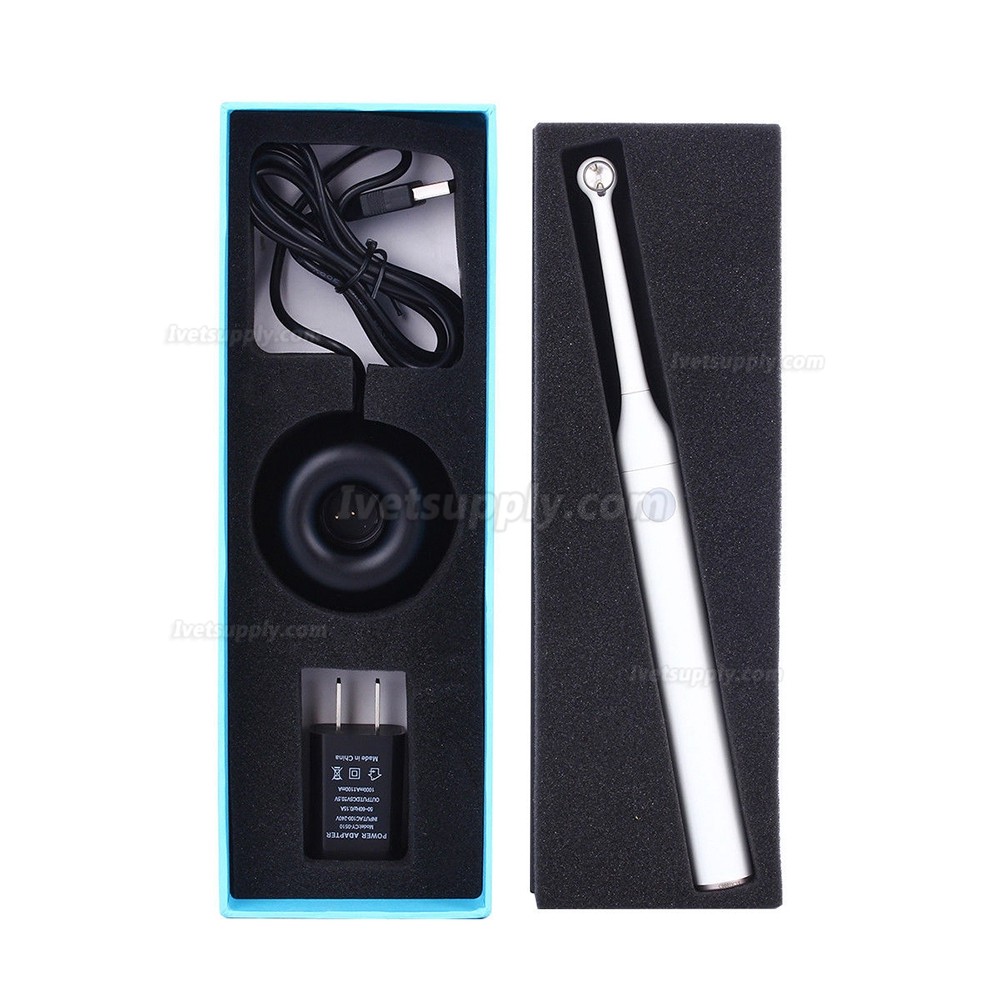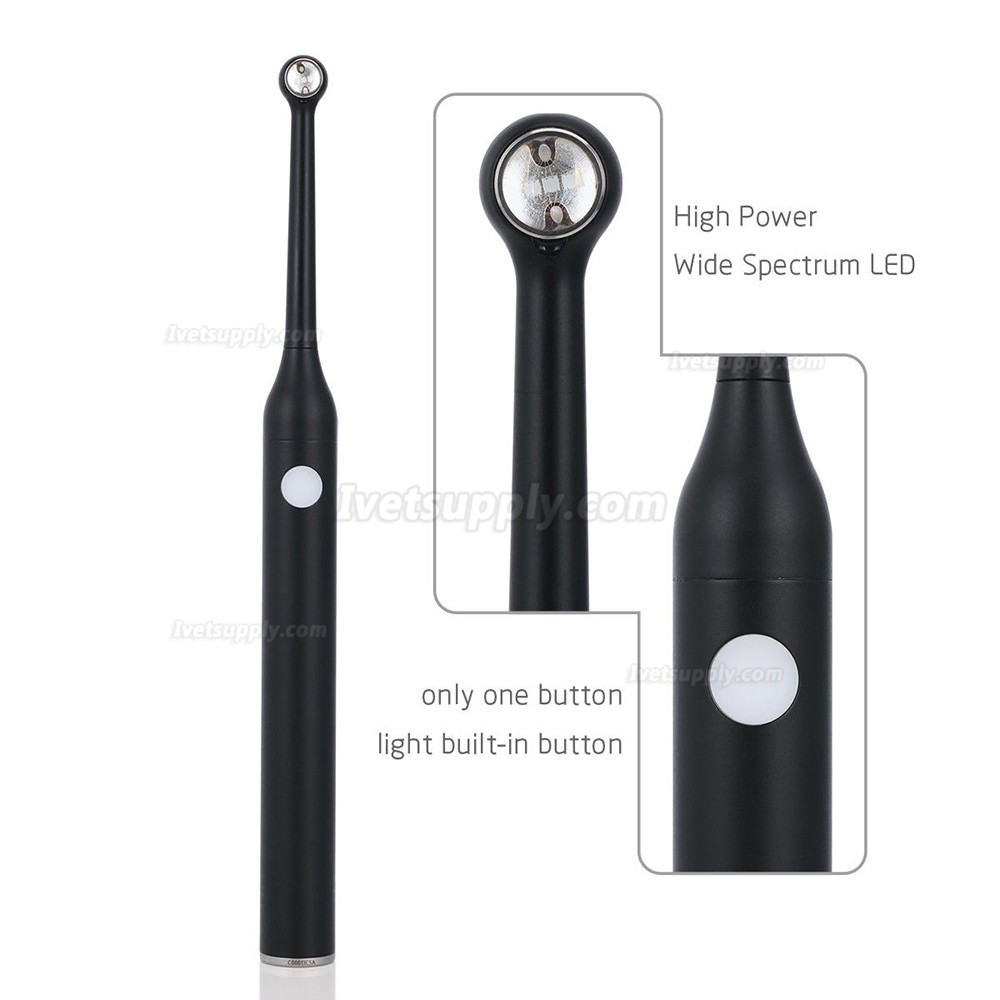 Prev:
Portable Veterinary Dental X-Ray Machine BLX-10 Digital X-Ray Unit Equipment
Next:
Veterinary 5W Wireless Cordless Dental LED Curing Light Lamp 1500mw Black Woodpecker Style
Related Products