36W Ultraviolet + Ozone Germicidal Lamp UV Sterilization Quartz Lights with Remote
36W UVC Ozone Ultraviolet Germicidal Lamp Remote UV Sterilization Quartz Lights
Specification:
Power: 36W.
Battery: 23A 12V
Cable Length: 2.5m.
UV Wave Length: 254nm.
Dimension: 14×14×44cm.
Remote control distance: 20M
Electric Requirement: 110V/220V, 50HZ
Radiation Rang: 40 square meters
Ozone Output Concentration: < 0.15ppm
Suggested usage time:
10 square meters:15 minutes.
20 square meters:30 minutes.
40 square meters:60 minutes.
60 square meters:60 minutes.

Function:
1. 3 gear timing with 15 mins, 30 mins and 60 mins.
2. 15 secs activation delay.
3. Wireless remote control (batteries not included).
Application:
Ozone sterilization,clean air.
Suitable for spring and autumn, bacteria breeding season.
Apply to new home, sterilization anti-virus.
Notice:
1. Prolonged exposure to UV rays can burn human and animal skin, do damage to the human eye.
2. Pay attention to indoor precious calligraphy obscured to prevent prolonged ultraviolet radiation oxidation discoloration.
3. Ozone ultraviolet lamp, super mites in addition to the peculiar smell of formaldehyde removal, sterilization no dead Angle,
kill distemper tiny more thoroughly.
4. There is killing effect of ultraviolet radiation on organic cells. Do not put long-term exposure to pets and plants.

Instructions:
Firstly : Click the black button on the bottom. Then yellow indicator light will light on.
Secondly : Set the sanitizes time.
Set it with four white base bottoms.
Click the small white button with a switch mark.
Then click the bigger one to set the sanitizes time. The first time you clicked is 15 minutes, the second time is 30 minutes, the fourth time is 60 minutes. The yellow light will be on.

Set it with a controller.
Firstly:Install a battery inside the controller.(Battery is not included). After that click "ON". Then set the time with four button.
Finally :you will heard "tick tick" voice. That mean the UV lamp is already set up. Please wait 15 seconds, UV lamp will turn on , the light is purple. If you don't heard "tick tick"voice ,that mean you didn't set it in a right way.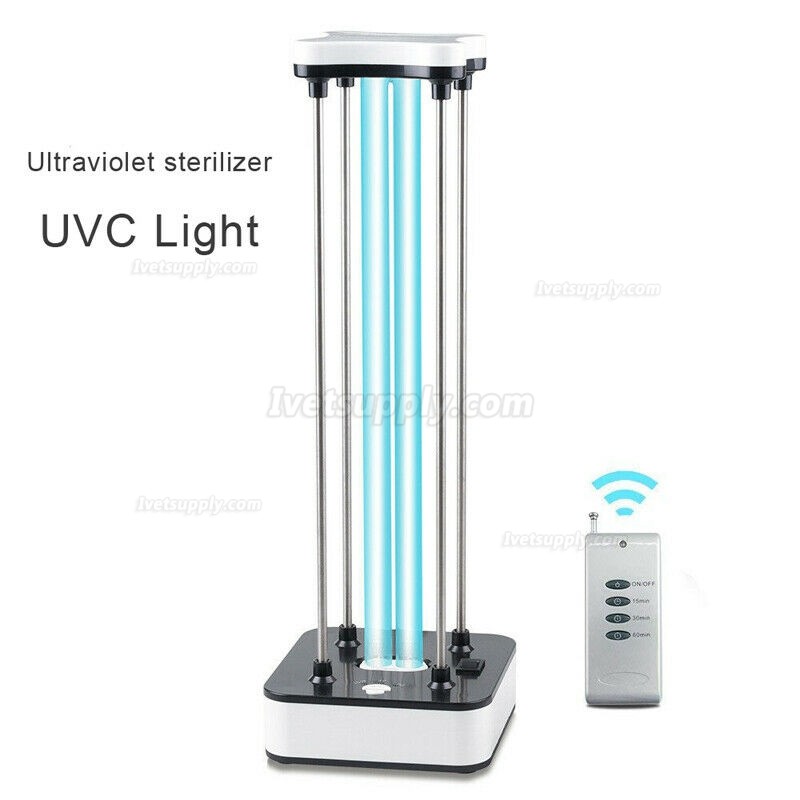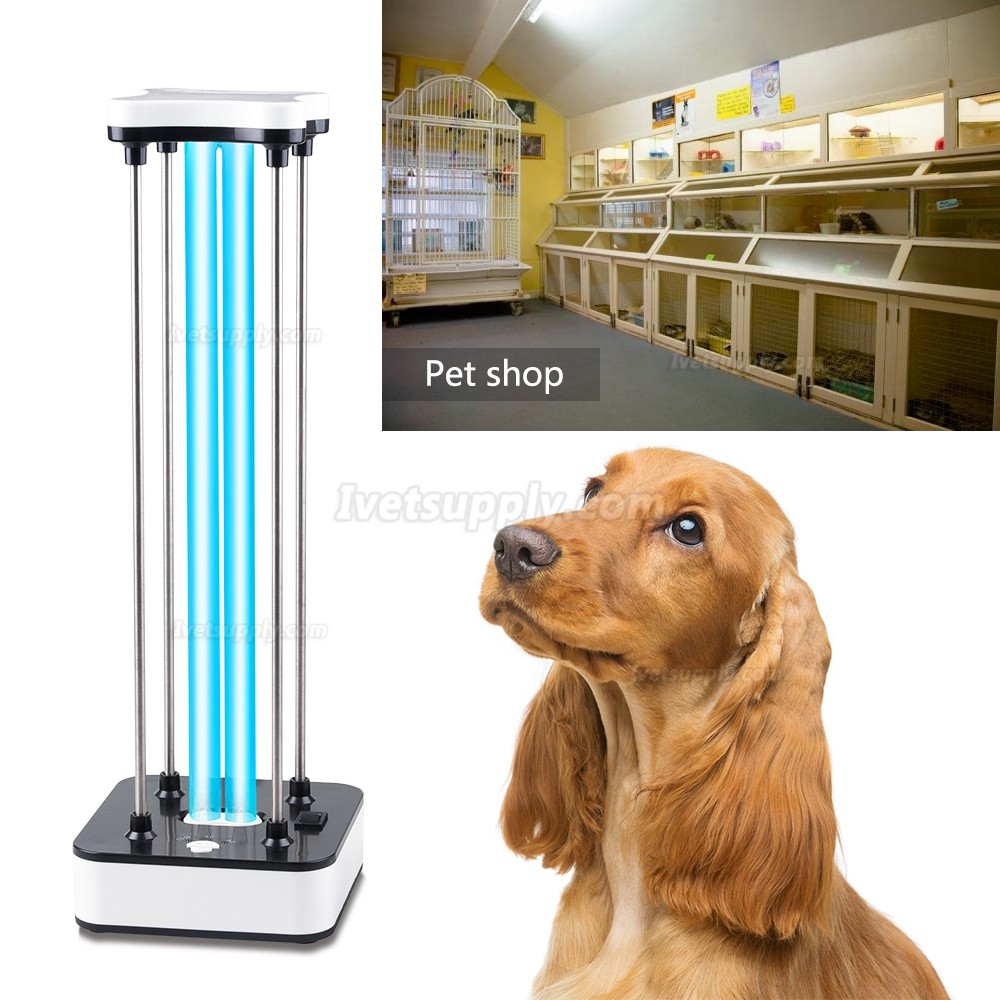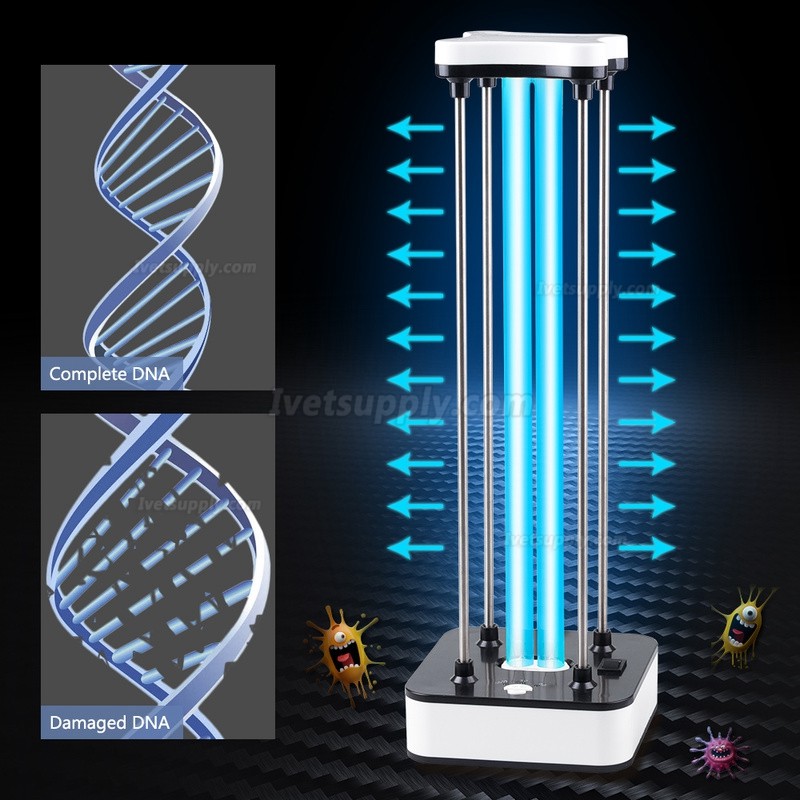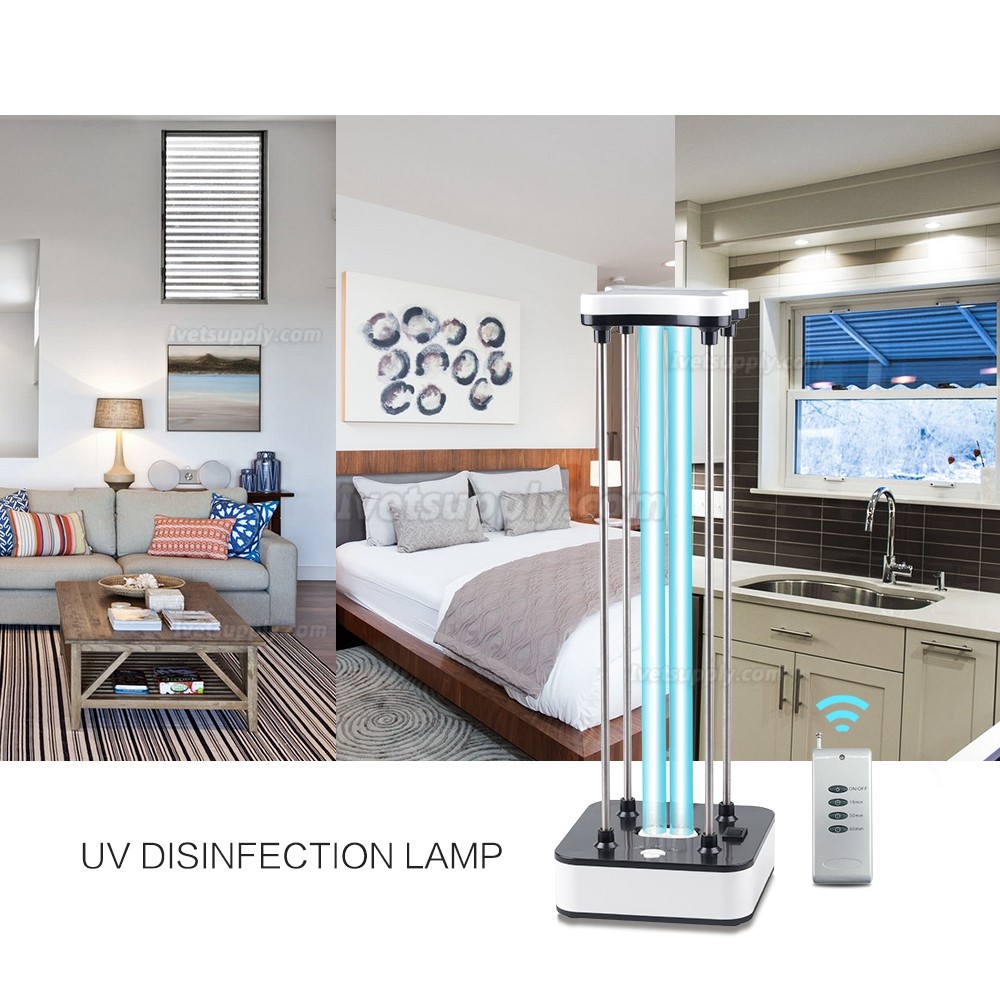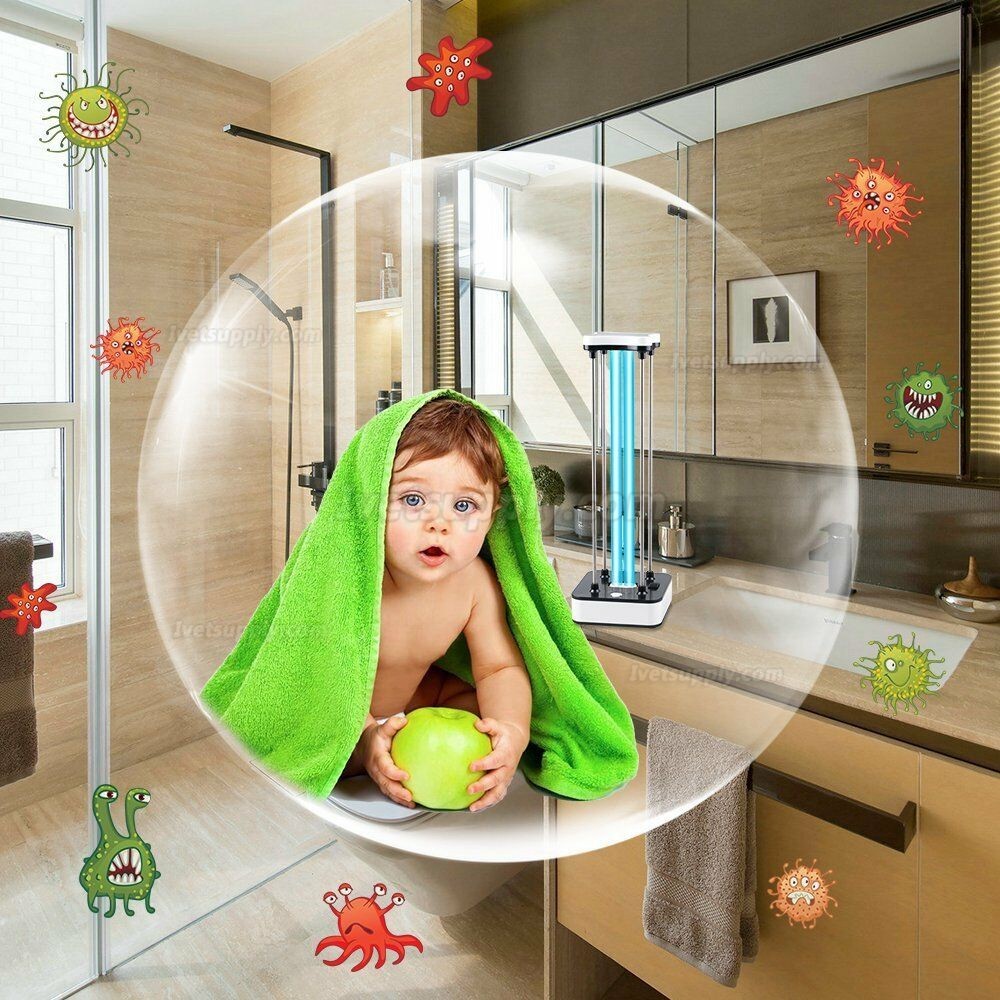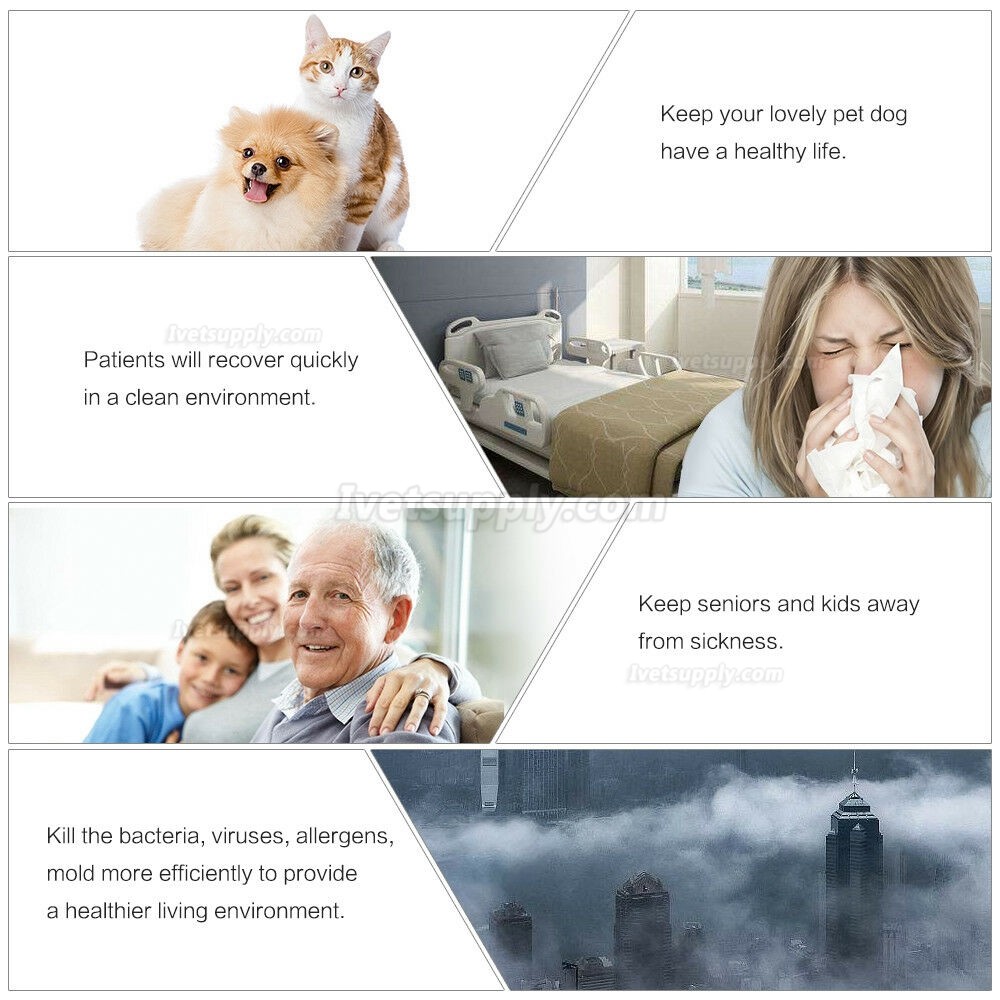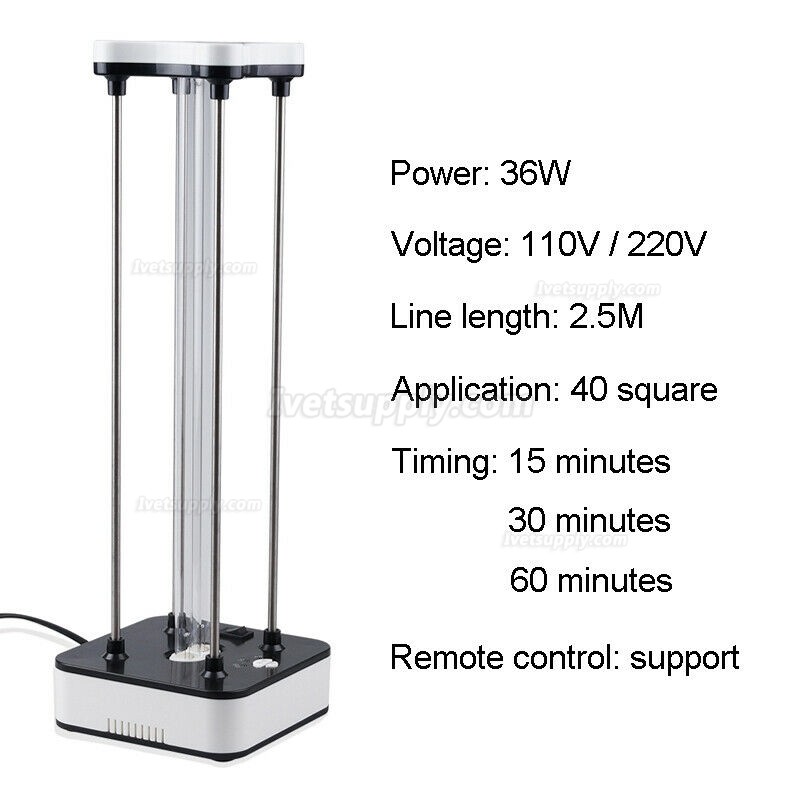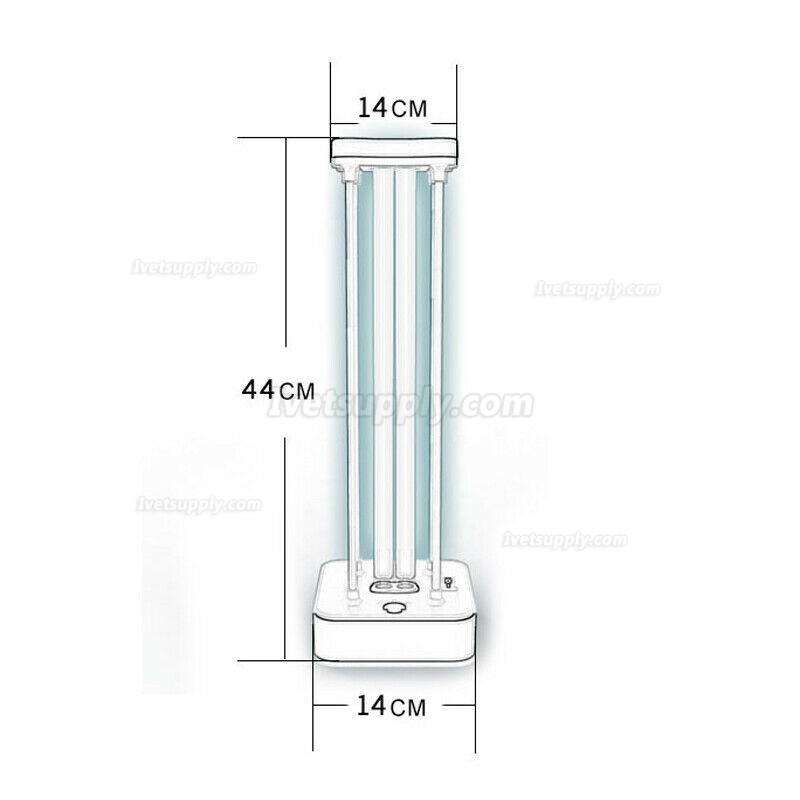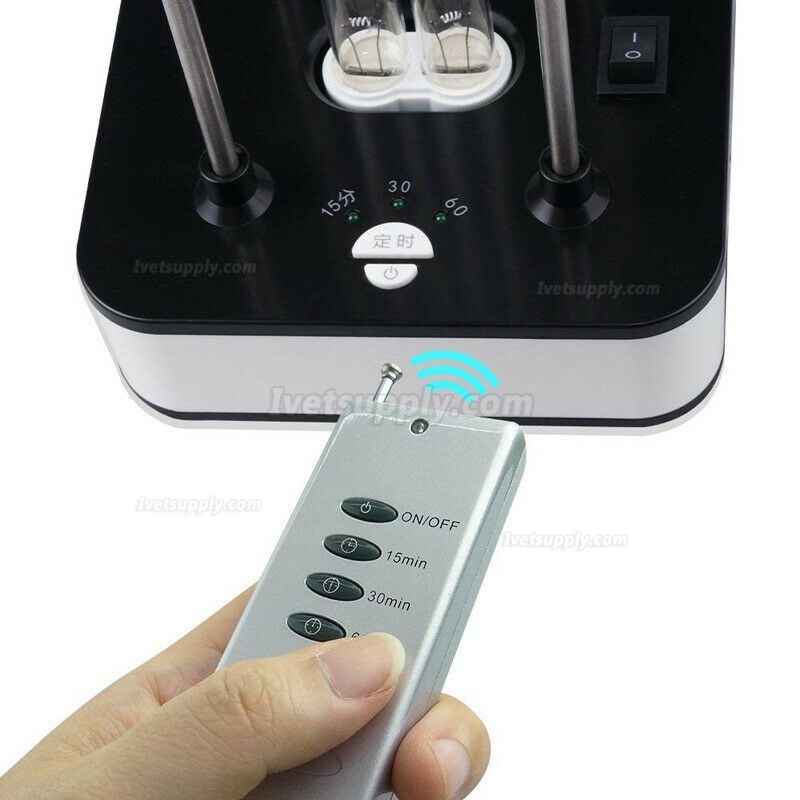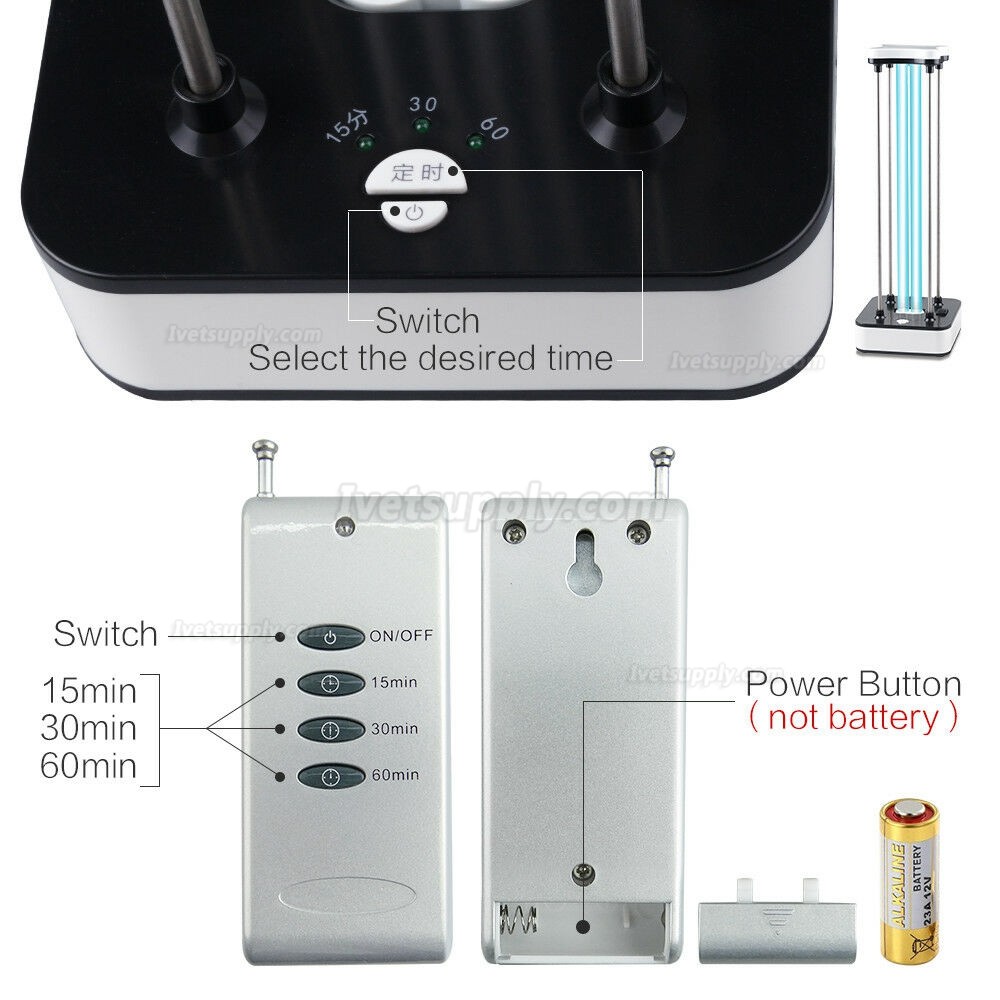 Prev:
38W Ultraviolet + Ozone Germicidal Lamp Portable UV-C Disinfection Light Sanitizer
Next:
FY® 30FSI Mobile Ultraviolet Sterilizer Trolley Portable UV+Ozone Disinfection Lamp With Infrared Sensor
Related Products