300W Ultraviolet + Ozone Disinfection Lampe UVC Sterilizer Trolley with Radar Sensors
300W UVC +Ozone Disinfection Lampe Ultraviolet Light Sterilizer Trolley with Radar Sensors
300W UVC +Ozone Disinfection Lampe with Wheels and Radar Sensors fit Factory School Hospital Office Kindergarten Cinema Guesthouse Restaurant (Remote Control + Timer Control)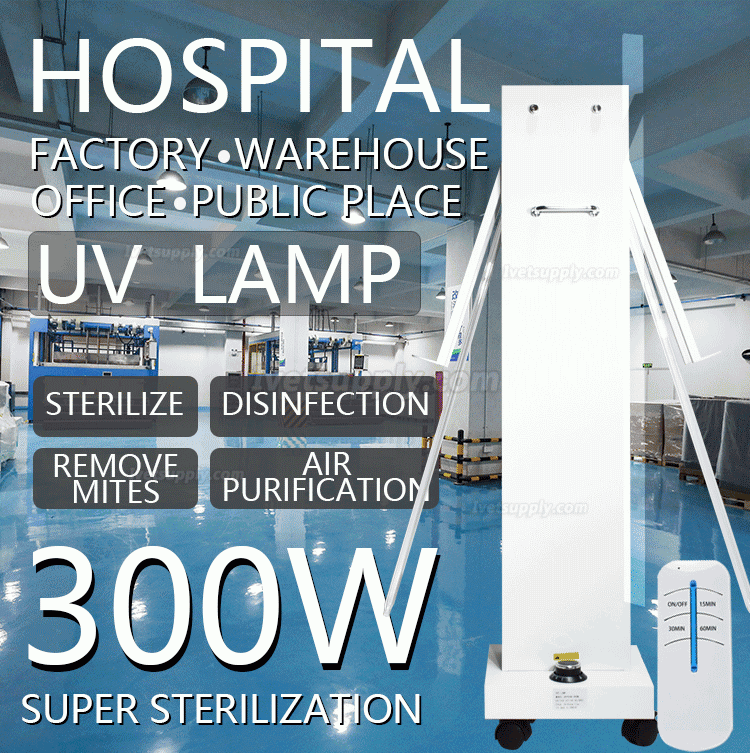 UVC Light Sterilizer,has tow (2) 150 watts germicidal ultraviolet lamps that emit a high intensity ultraviolet light that hits every surface in the room and kills any micro organisms or pathogen including MRSA,hand foot mouth disease,colds and flu, pneumonia, molds, e.coli, salmonella and similar type bacteria.
Reduces allergic reactions by eliminating airborne contaminants . Wheel design for easy movement.
With radar sensors function, if people or animals are accidentally break into during the disinfection process, the light will immediately give out the alarm and go off automatically. It will be on after they go away.
Specification:
Luminous Efficacy(lm/w):80
Light Source:Quartz Tube
wavelength(nm):185 and 254
Rated Power:300W
POWER:150W*2
Voltage:AC220V/110V
SIZE :1000*250*250MM
Application:MEDICAL, Hotel, Office, Germicidal
UV Optiical Power(μW/cm2):1000
Appplication Area(㎡):150-250
Switch Mode:Remote Control, Manual Button
Line Length:1.5M
Lifetime:8000 Hours
Main ultraviolet wavelength:185nm and 253.7nm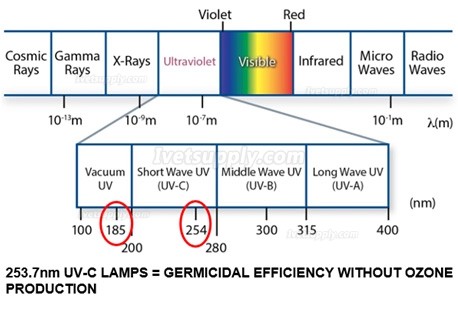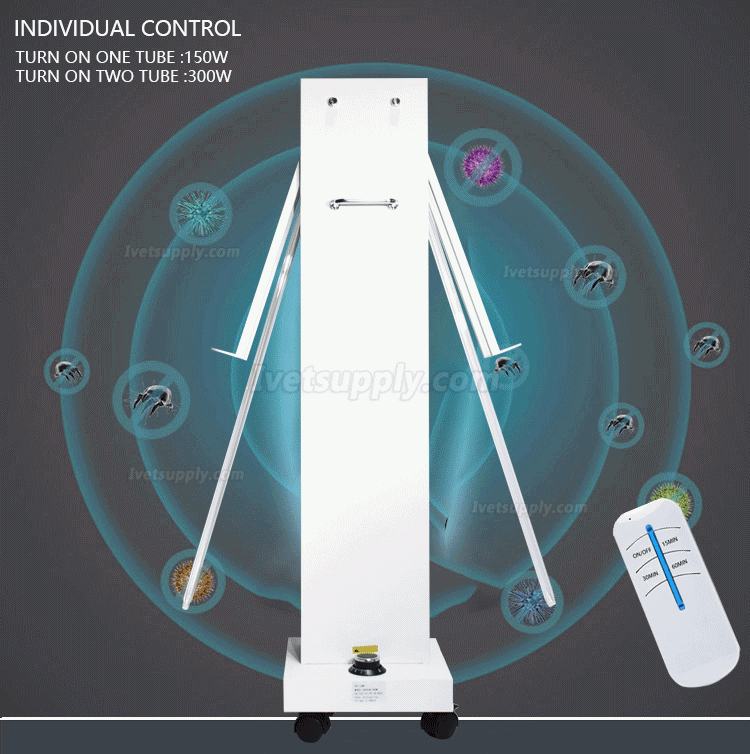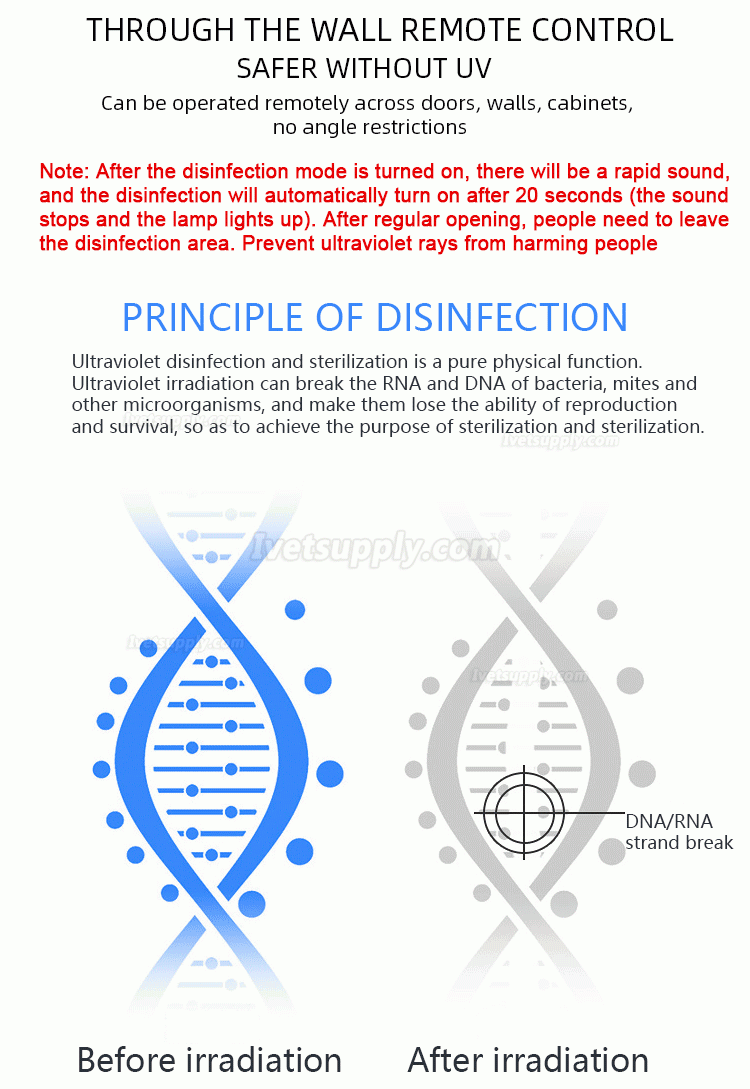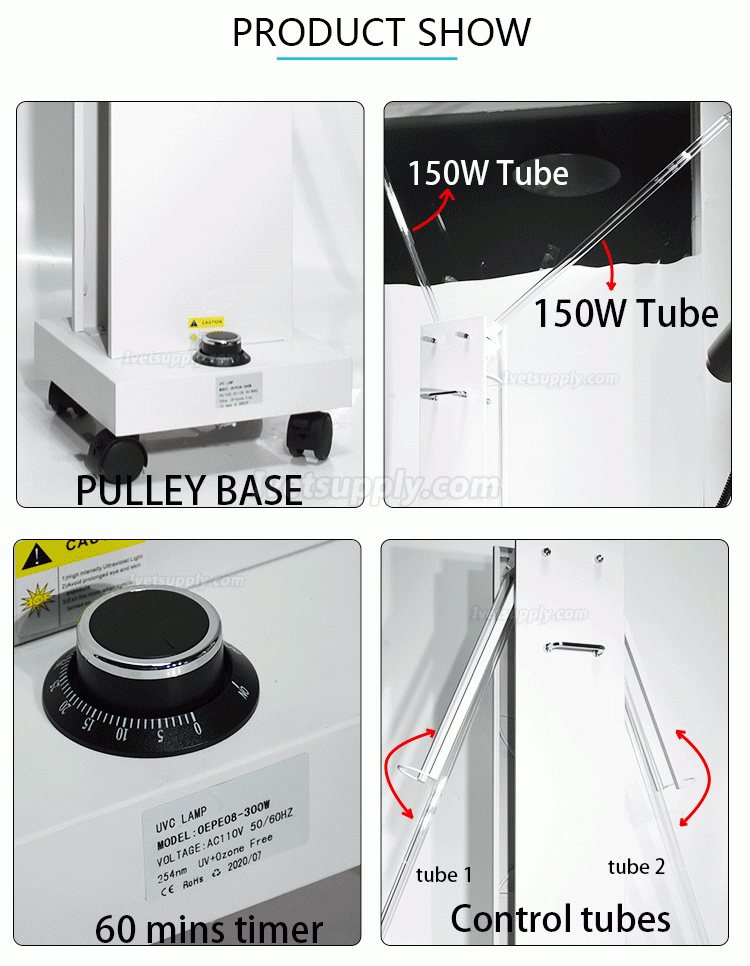 Prev:
FY UV+Ozone Stainless Steel Trolley Ultraviolet Disinfection Lamp With Infrared Sensor 120W-220W
Next:
150-200W UV+ Ozone Sterilizer Lamp Automatic Telescopic Disinfection Light Human Body Induction with Wheels
Related Products