27L Veterinary Medical Surgical Instruments UV Sterilizer Disinfection Cabinet 110V/220V
27L Dental Medical Surgical Instruments UV Sterilizer Disinfection Cabinet 110V/220V
Specifications:
Power: 15W
Voltage: 220V/110V
Frequency: 50HZ/60HZ
Capacity: 27L
Disinfection time: 15min.
Dimensions: 300*230*470mm.
Inner dimension: 245*150*400mm.
Packing volume: 360*280*530mm.

Package:1pc Dental Medical UV Sterilizer
10pcs Sterilization Trays(as gift)
Performance and advantages:
1. Easy to operate, easy to install, no need of training, namely, out of the box.
2. The efficiency of sterilization is high, and the turnover rate of medical articles is increasing exponentially, which makes it convenient for patients to increase the economic benefits of hospitals.
3. Good quality and durable, each component exceeds the actual strength of the plastic aluminum plate and is not easily damaged during use and transportation.
4. Can withstand the long-term irradiation of the ultraviolet ray of its own configuration, and has no special requirements on the temperature and humidity of the operation room.
5. Made of recyclable materials, pollution-free and environment-friendly.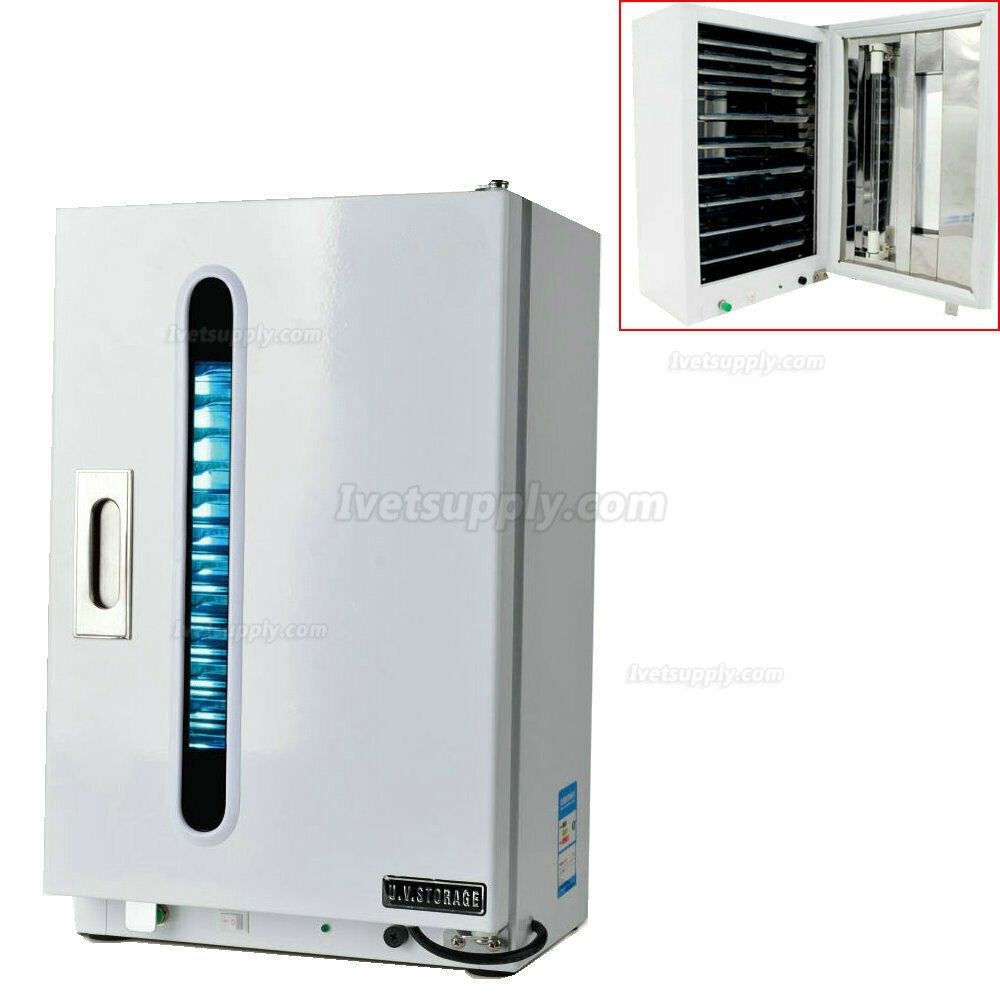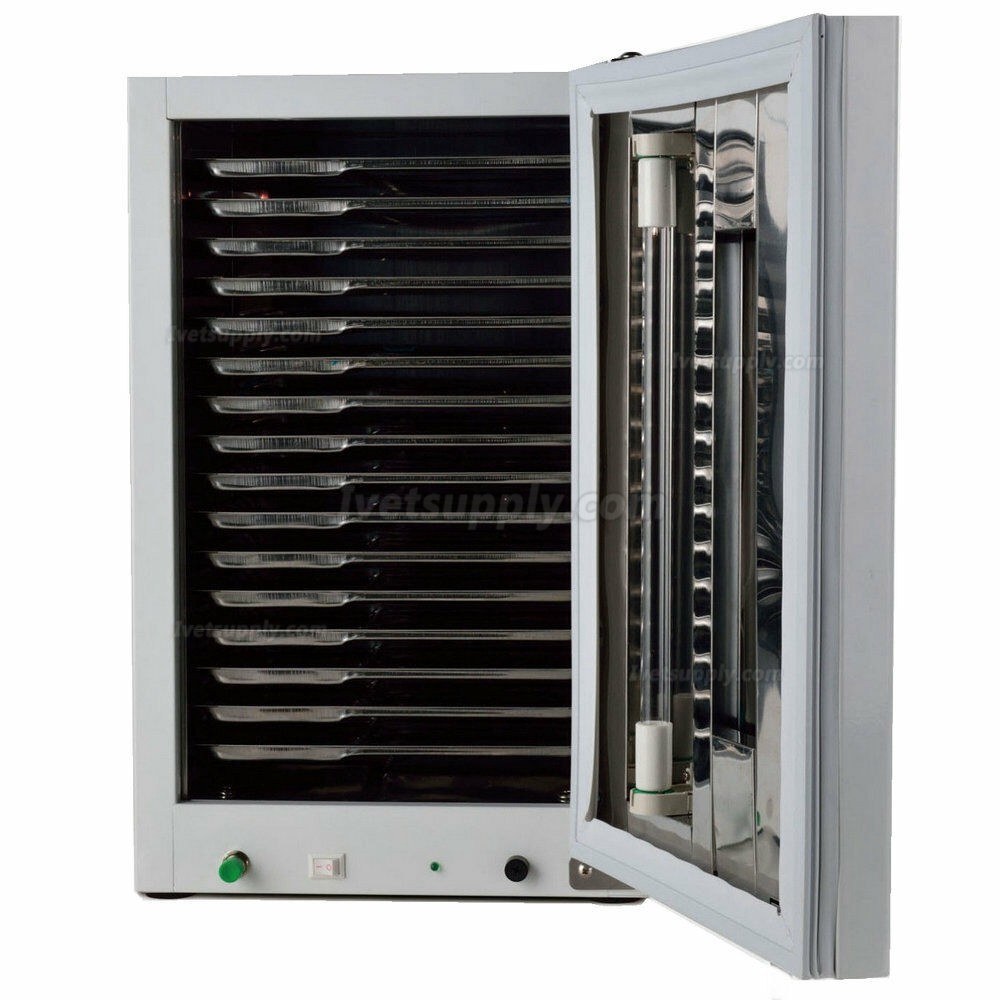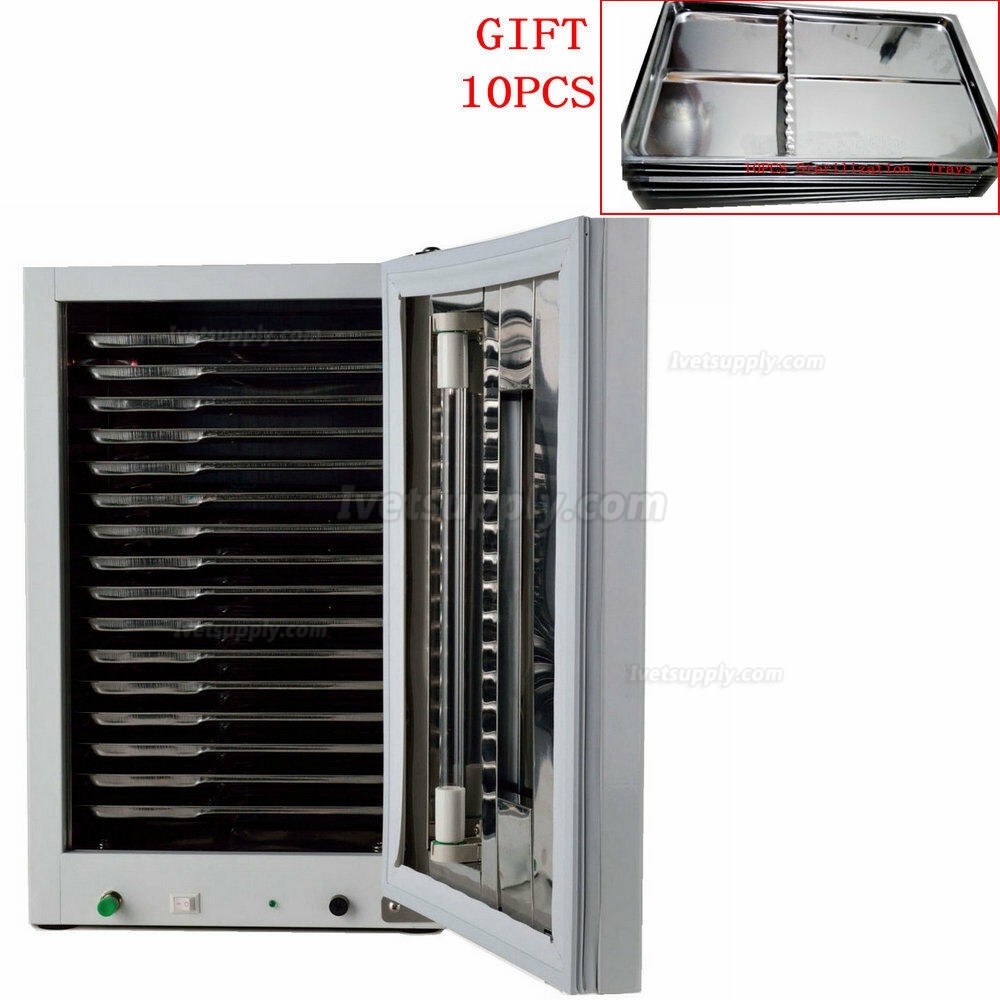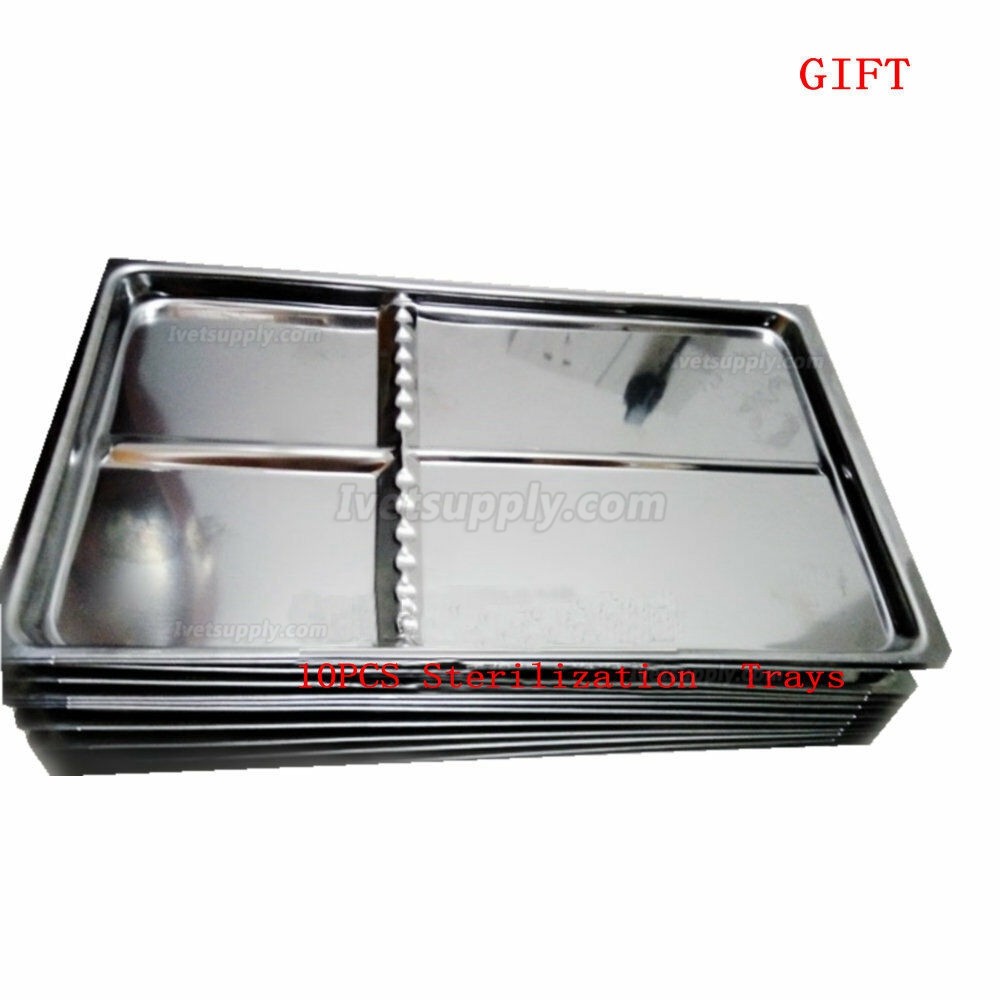 Prev:
Veterinary Tools Sterilizer High Temperature Vet Medical Disinfect Machine
Next:
Veterinary LED Surgical Headlight + 3.5X420mm Leather Headband Loupe DY-106
Related Products