Genrui 6400 Veterinary Auto Hematology Analyzer VET Blood Analyzer
Brand: Genrui
Availability:

In Stock
Genrui 6400 Veterinary Auto Hematology Analyzer VET Blood Analyzer
Type:
Blood Analysis System
Instrument classification : Class II
Name : Vet Auto blood cell counter
Operating : Flexible and Easy
Parameter : 3 diff,20parameters with 3 histogram
Throughput : 60 samples/hour
Chambers : Two chambers
Display : 10.4 inch color touch screen
Dimension(mm) : 370*435*472
Net weight : 30Kg
Warranty : 1 year
Certificate : CE ISO
Flexible and Easy To Use
Fully automatic analysis cycle.
Automatic internal and external probe cleaning
High Reliability and Safety
Total Solution For QC and Calibration
Comprehensive QC programs inluding L-J , auto draw and print QC graph
Automatical and manual calibration
Unique calibration program with fresh blood
Customizable software is available
Huge storage of 30,000 patient with histogram
Easy to check the patien data
Programmable multi-format printout
Specifications:
Test principle: Electrical resistence for counting and Cyanide free method for HGB.
Clot clear: High voltage burn and high pressure flush.
Sample volume: whole blood : 9.8μl, prediluted : 20μl
Aperture diameter: WBC: 100μ m, RBC,PLT: 70μ m
Chambers Two chambers.
Throughput: 60 samples/hour
Language English, Spanish, French, and Chinese.
Display: 10.4 inch color touch screen, show all parameters and histograms
Input and output: USB, keyboard, mouse, Parallel Port, RS232 serial port, can be connected to the network by external computer.
Working Environment: Temperature: 10℃~35℃; Humidity: ≤85% RH
Voltage: AC 110 V~240V, 50Hz/60 Hz±1Hz ,Auto adapt according to the input voltage
Dimension 370mm×435mm×472mm
Net weight: 30Kg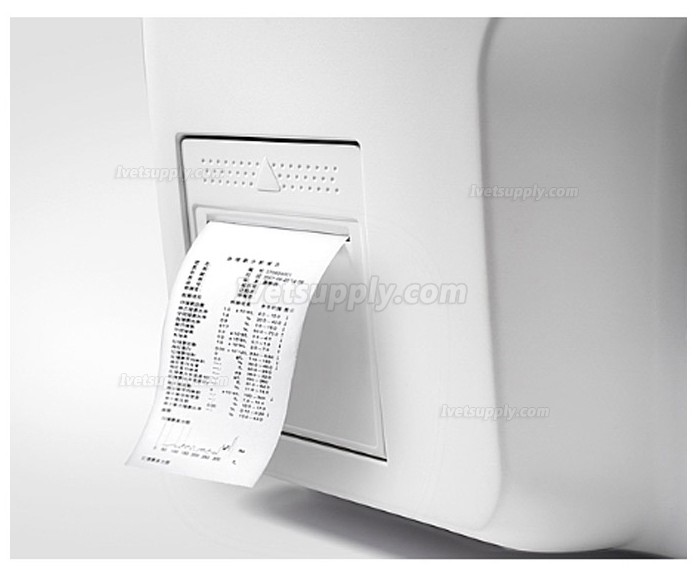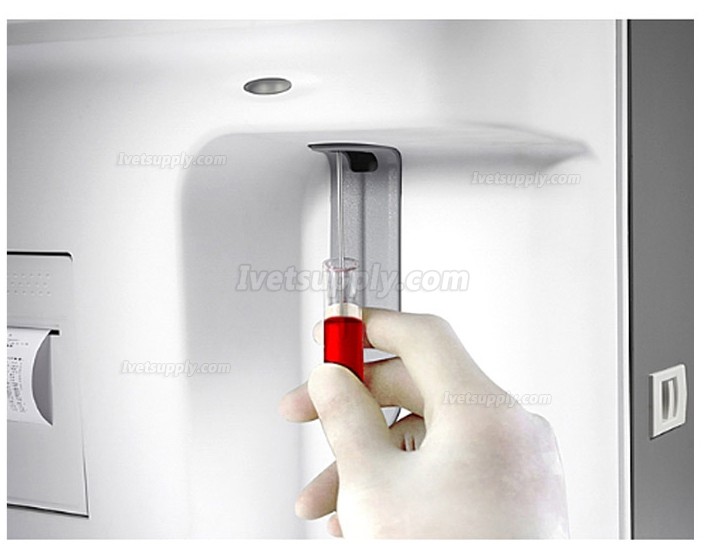 Prev:
Seamaty SMT-120VP VET Compact Fully Automated Chemistry Analyzer
Next:
Genrui BA600 Veterinary Urine Analyzer
Related Products