Veterinary Stainless Steel Pet Cage Mobile Dog Cat Cage WTC-02 - 4 Units
Veterinary Stainless Steel Pet Cage Mobile Dog Cat Cage WTC-02 - 4 Units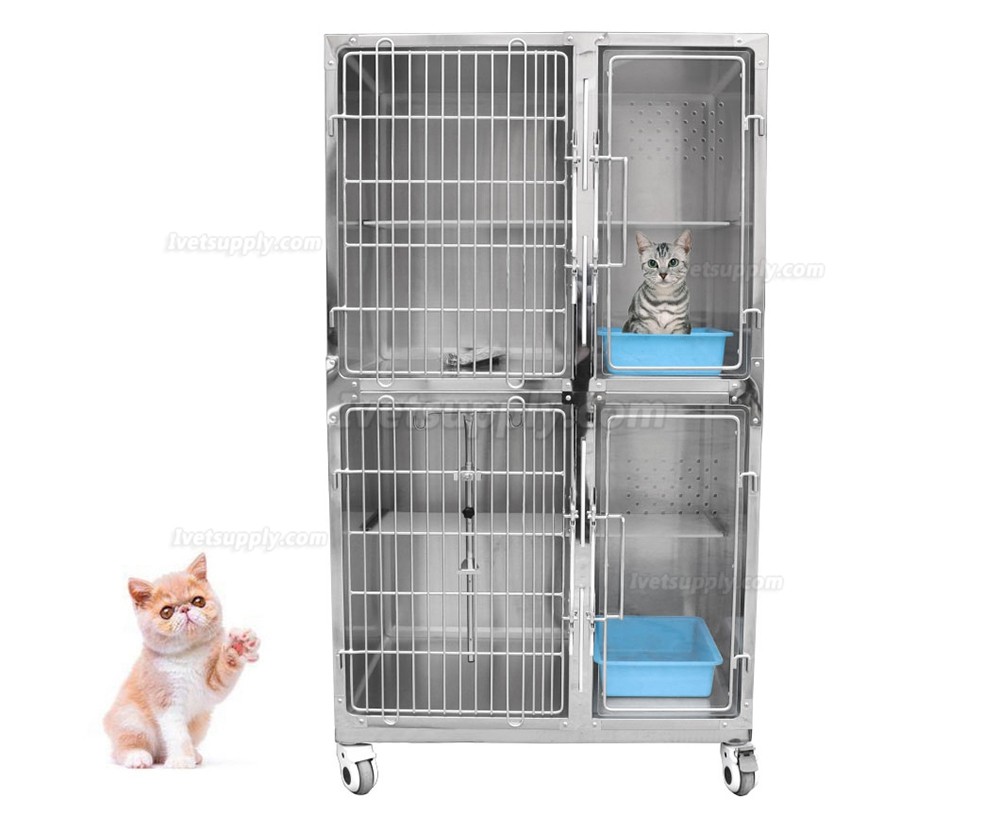 Feature:
1. The cat cage structure is reasonable, super pressure-bearing, sturdy and durable.
2. The door lock has a unique sliding design, which is automatically locked and has good safety.
3. Each group has two floors, each floor has separate leisure, eating and sanitation areas.
4. Middle high-strength acrylic plate design, clean and hygienic.
5. No dead angle design in the cage, and it is made of full round corners.
6. A special anti-shock mute sticker is attached to the outside of the cage to make the noise reduction quieter.
7. Move brake wheel at the bottom, quiet, wearable, easy to shift and fix.
Product Paramenters
| | |
| --- | --- |
| The out size | 1000*650*1760mm(L*D*H) |
| The upper cage | 1000*810*650mm (L*H*D) |
| The under cage | 1000*810*650mm (L*H*D) |
| Cat springboard | 580*250*10mm (L*W*H) |
| The left cage door | 670*750*8mm (L*H*T) |
| The right cage door | 270*750*8mm (L*H*T) |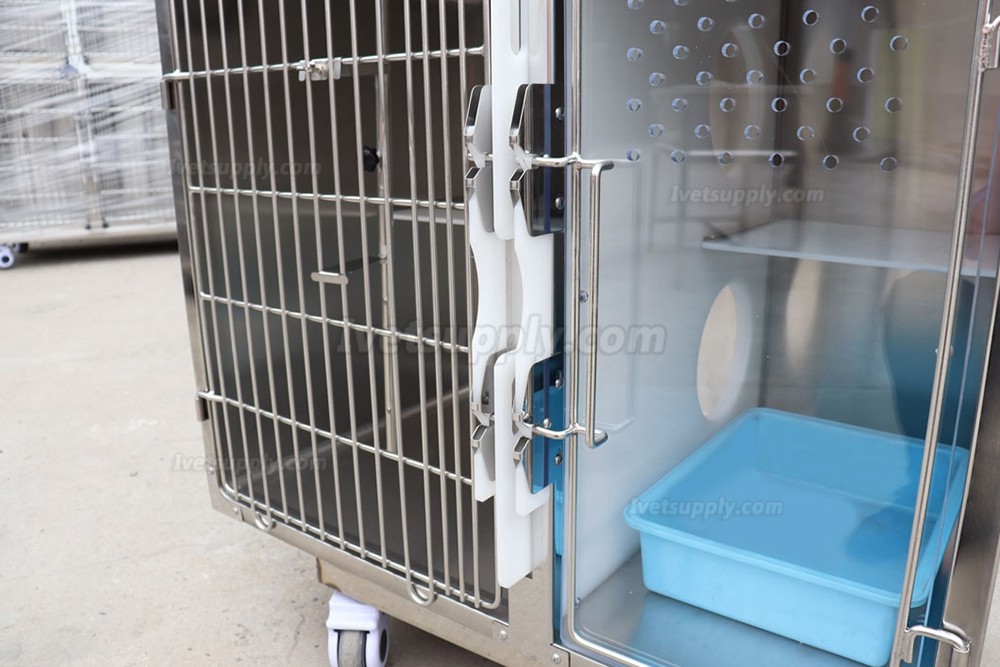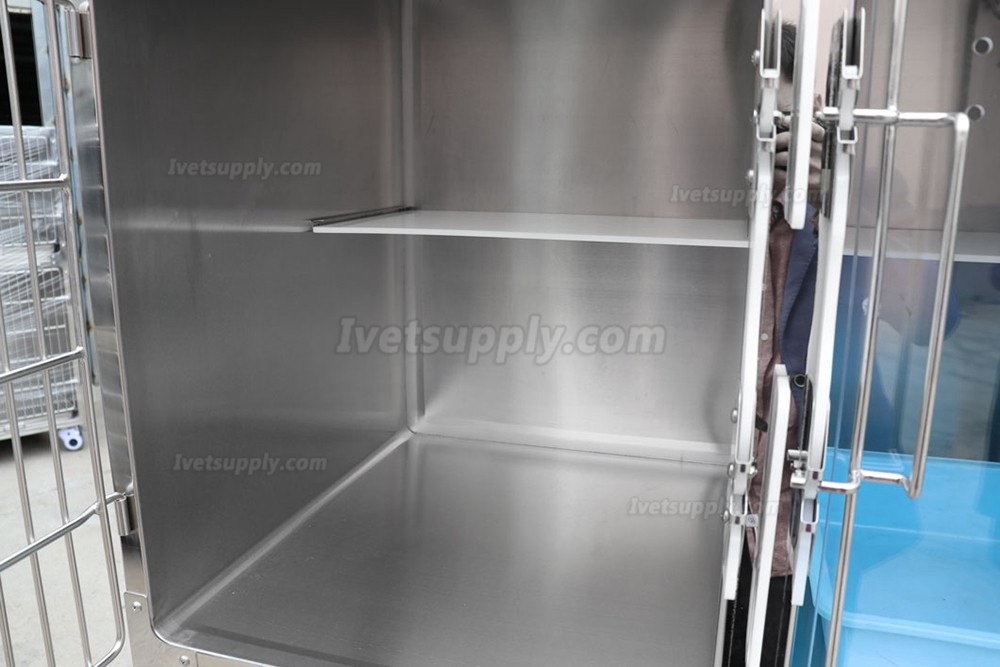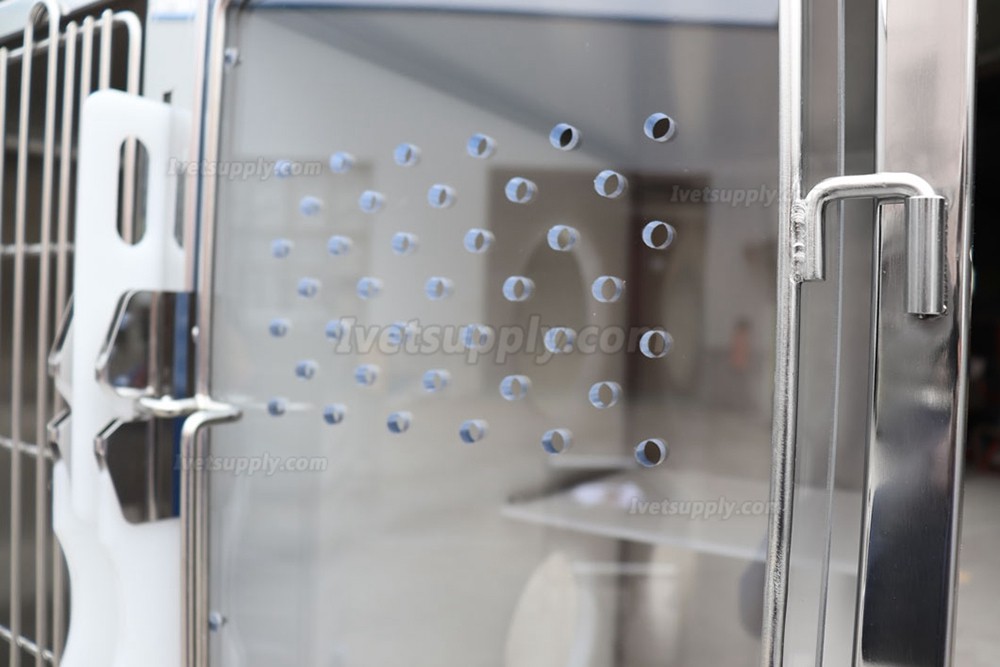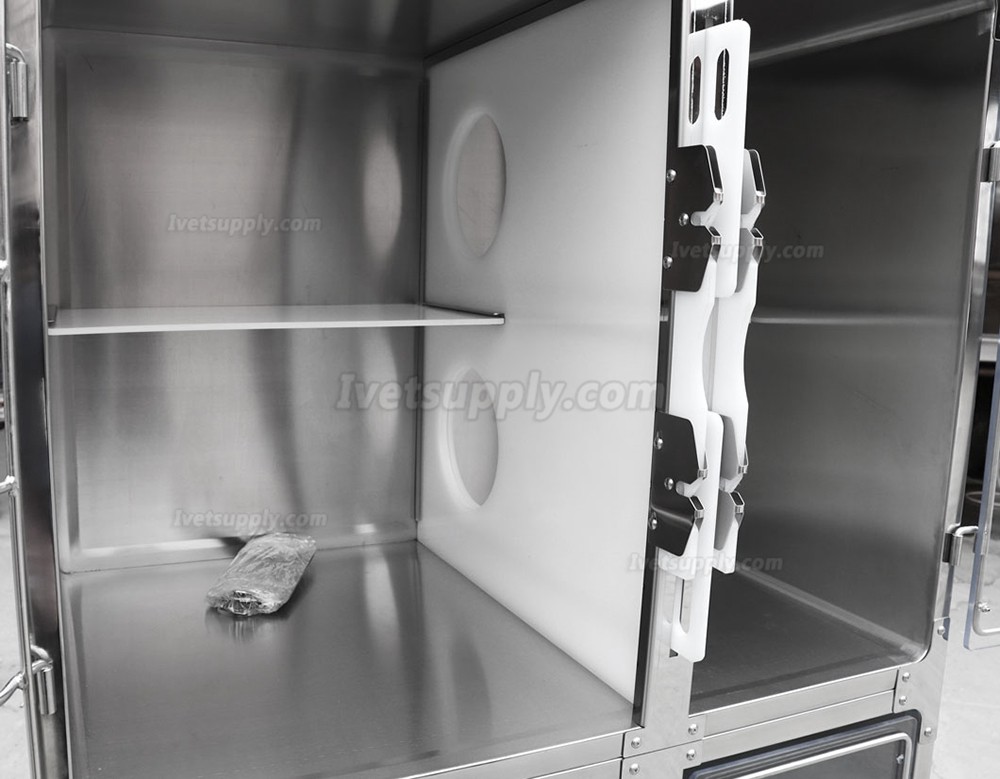 Prev:
Veterinary Stainless Steel Mobile Animal Dog Cage Grooming Cage Banks - 12 Units
Next:
Veterinary Examination Table Pet Treatment Table WT-23 With Weighing Scale (Stainless Steel Material)
Related Products