Pawaboo Cat Fun Feather Teaser Toy One-Click Recycling Cat Wand Interactive Toys
Pawaboo Cat Fun Feather Teaser Toy One-Click Recycling Cat Wand Interactive Toys
Pawaboo One-click recycling Feather Wand Cat Toy:
This One-click recycling Wand Cat Teasing Toy features motion and feathers activate a cat's natural instinct to chase and punce, encouraging healthy activity while simutaneously keeping them entertained. A good interactive fun exerciser for Kitten and Cat. It will become one of your cat's favorite toys!
Product Description:
* Entertain cats in a funny way and encourage health activity.
* This cat feather toy can one-button to retract, fun and convenient.
* Lightweight and non-toxic. The toy is made of premium ABS material, durable and longlasting.
* Bell feather, soft ball toy and tassel attracts your cat better and add more fun to your cat.
* Play with your cat in a super fun way with just one click. This activity builds trust and companionship between you and your cat.
* 3 interchangeable accessories make your cat feel fresh and enjoy the playful exercise much longer.
Specification
Material: ABS
Item Length: 7.9in/20cm
Funny cat rope length: 47.2in/120cm
Item Weight: 2.47 OZ
Package:
1 x One-click recycling Feather Wand Cat Toy
1 x Bell feather
1 x Soft Ball
1 x Tassel
Note
Don't leave the pet alone with the toy, and supervise your cat when playing with this toy all the time. Keep the toy in a safe place that out of reach of children and pet.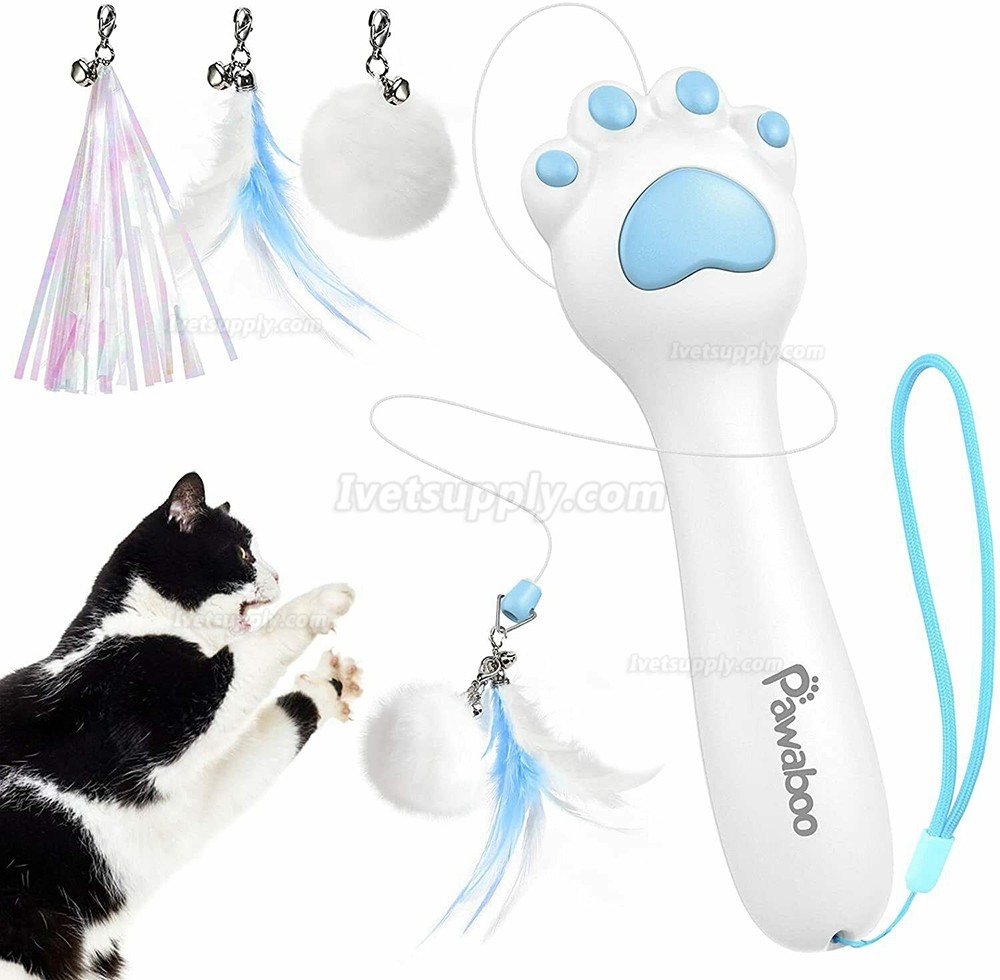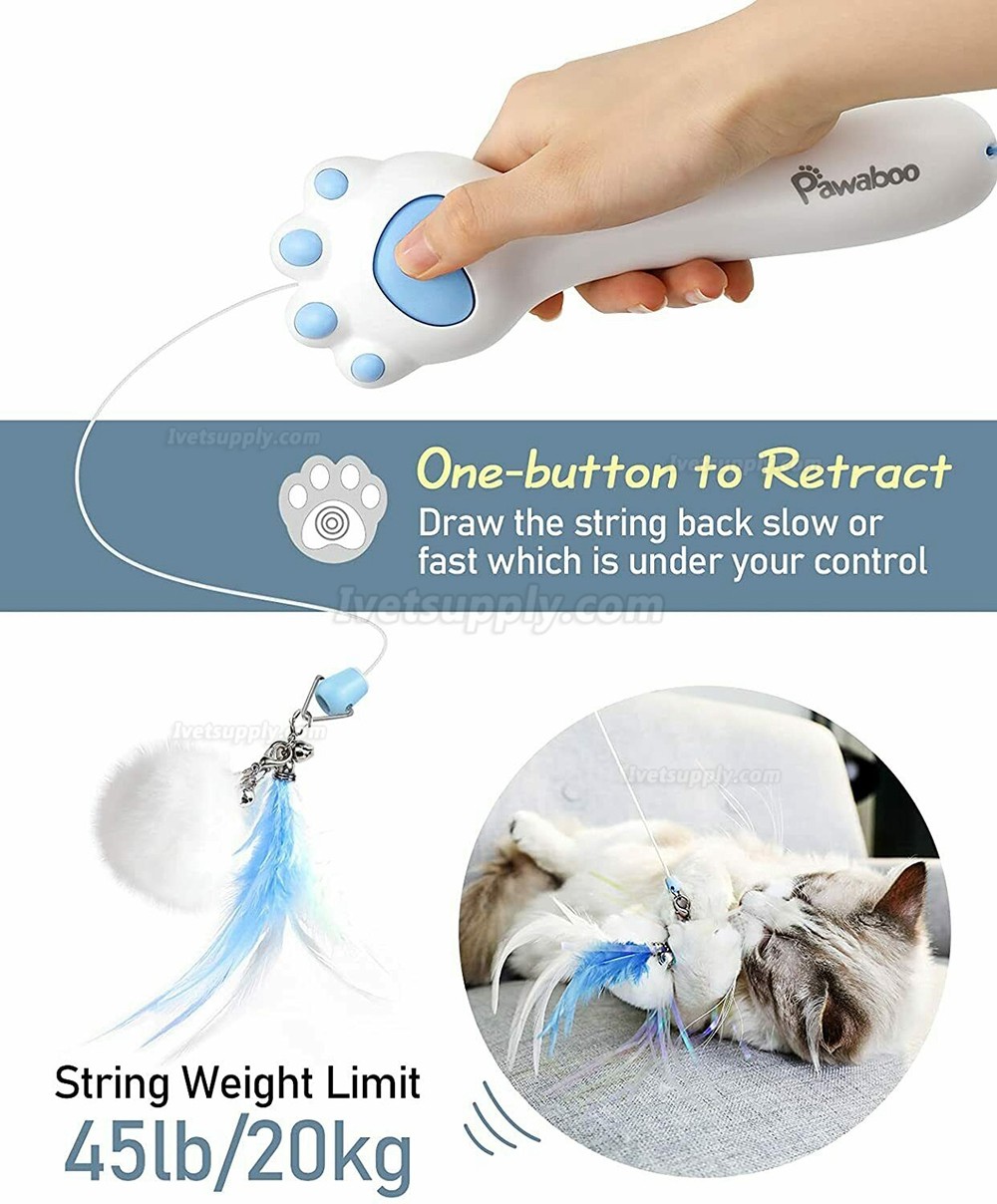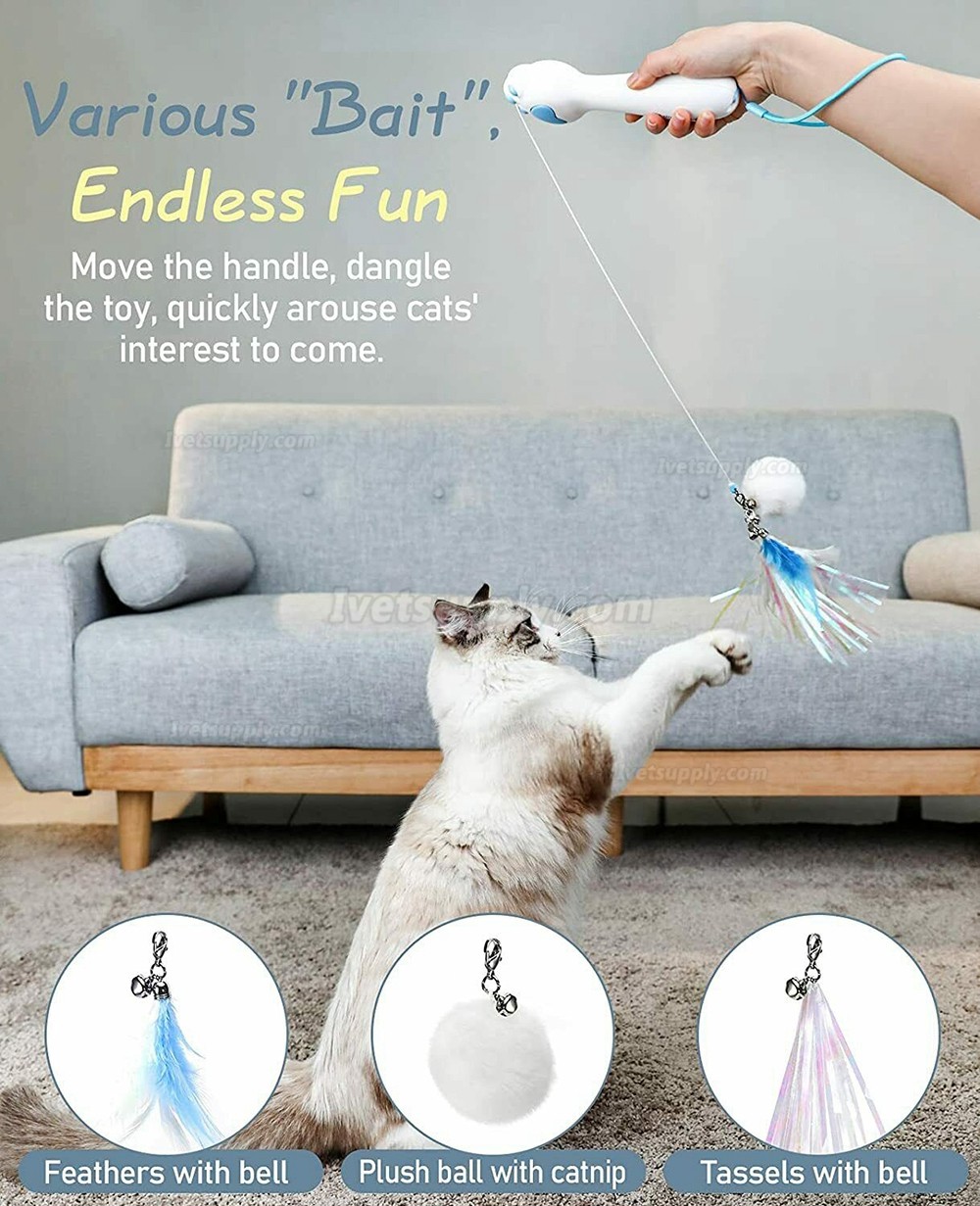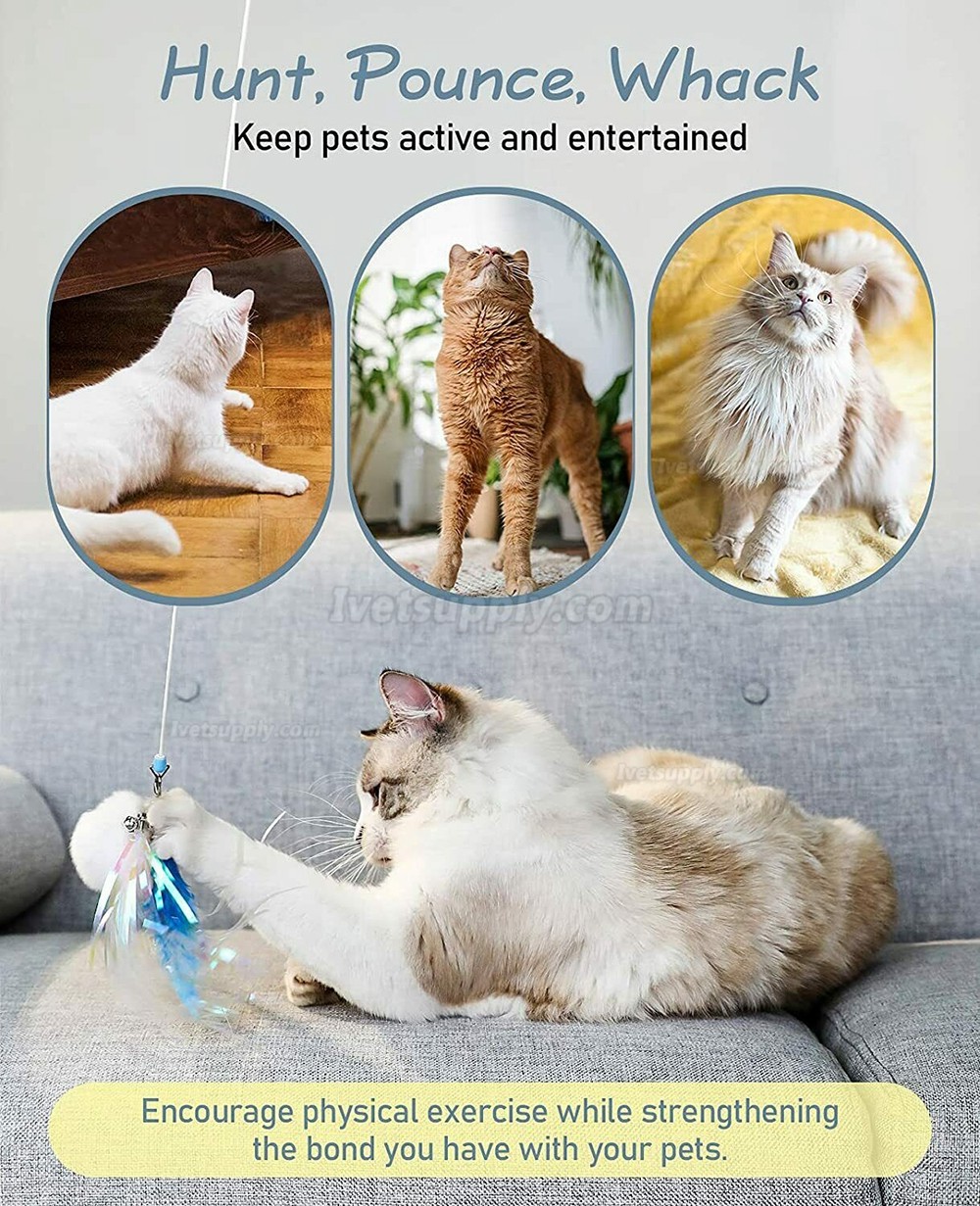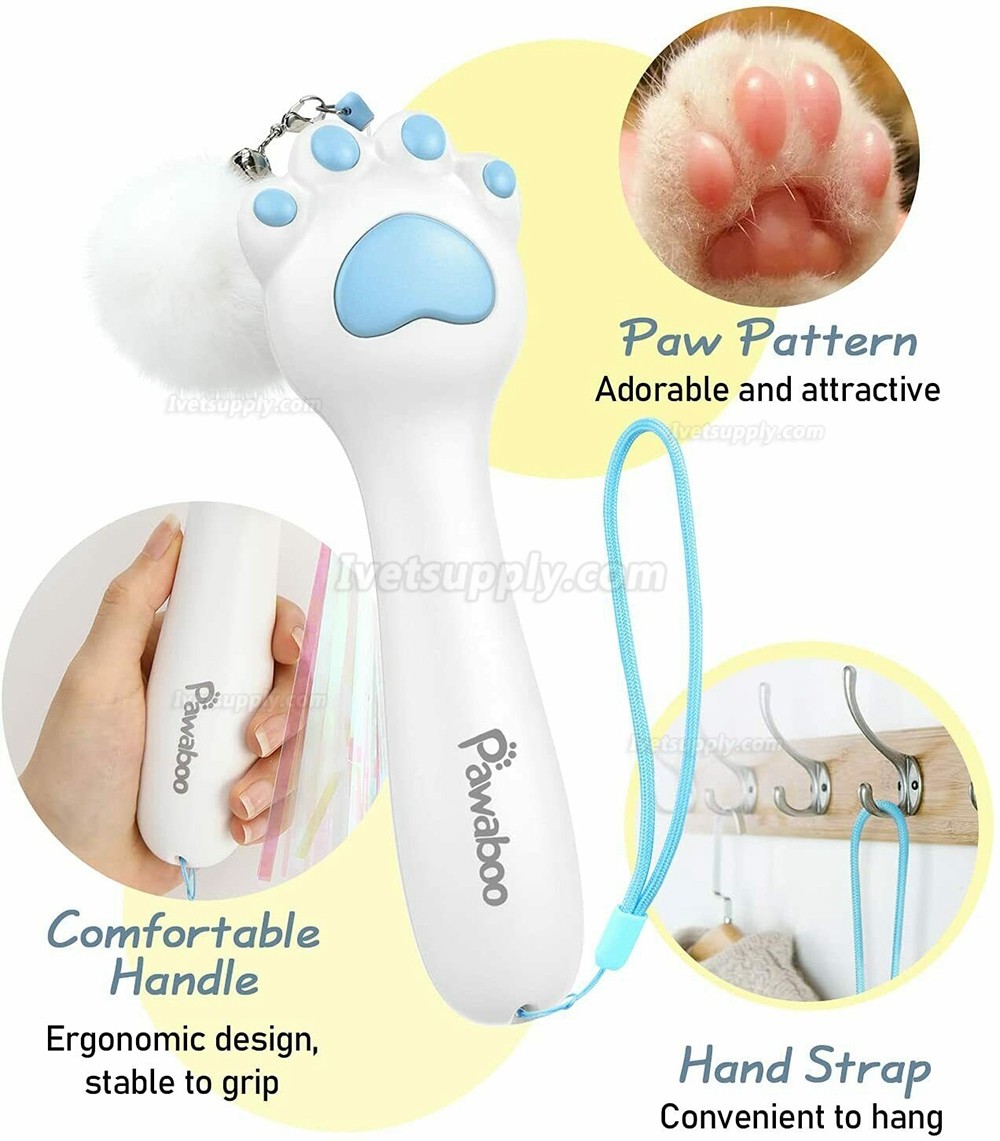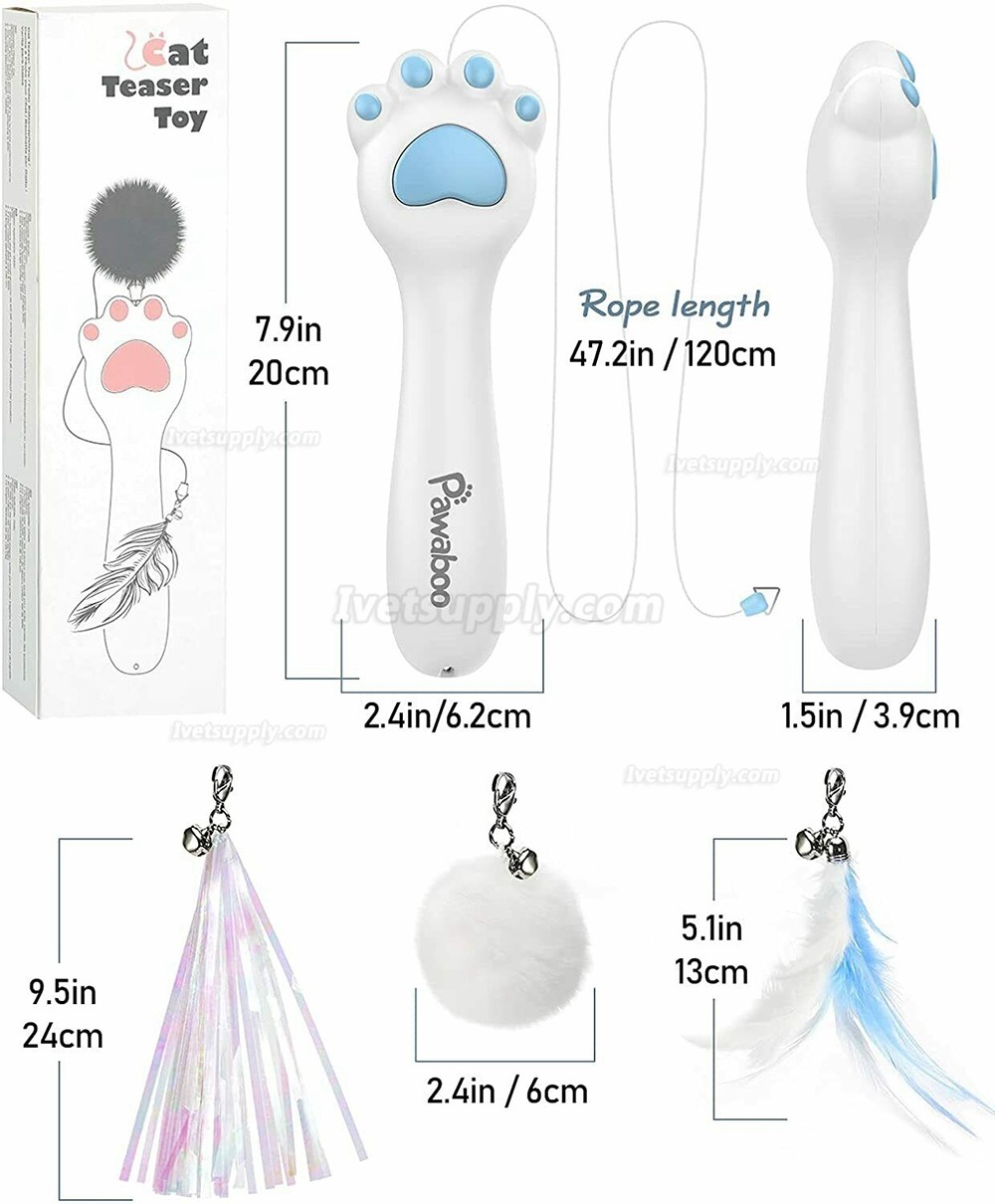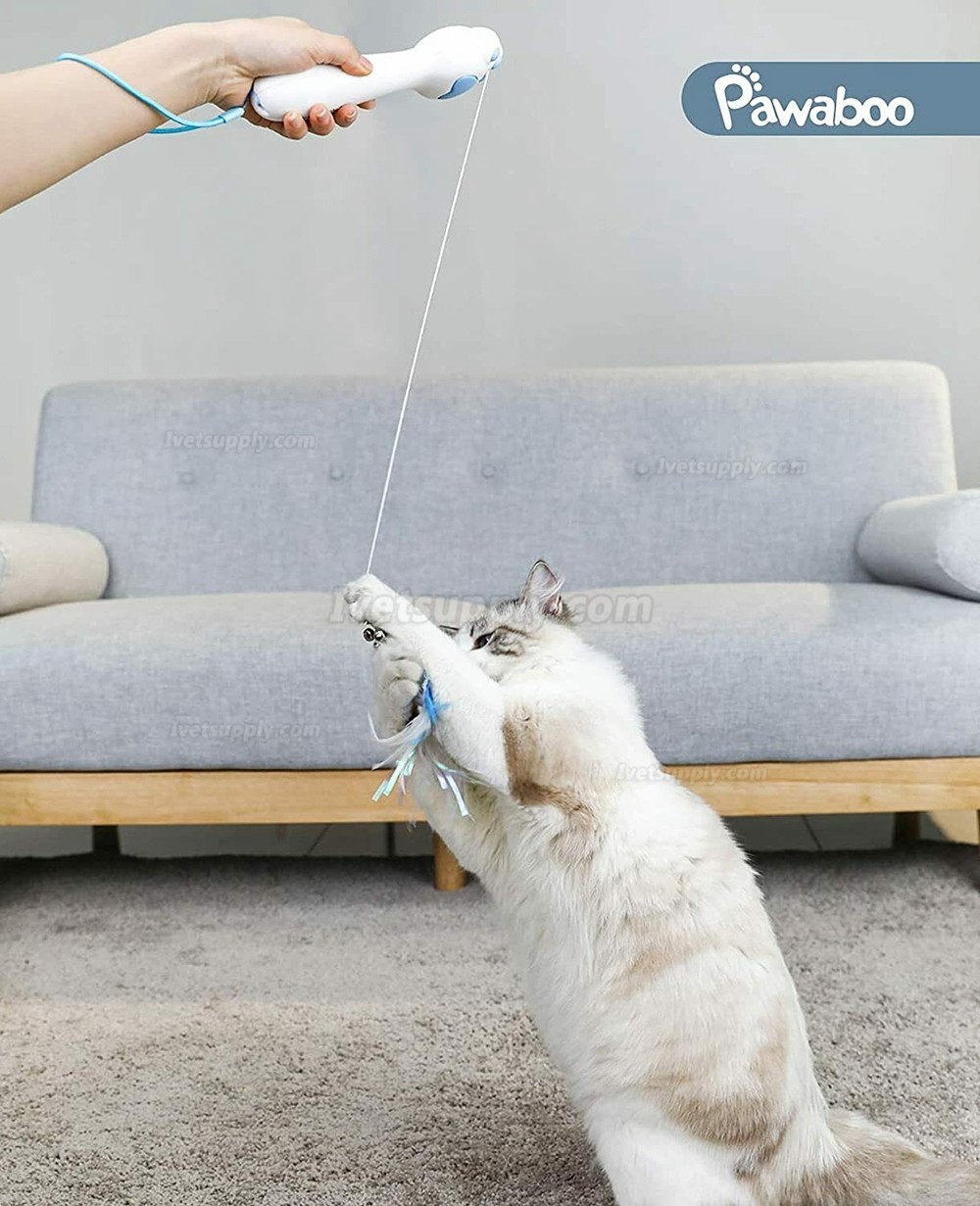 Prev:
Interactive Cat Toys Mouse Catch Kitten Toy 4x Extra Running Mice Scratching Pad
Next:
Cat Laser Toy Automatic Interactive Cat Toy for Indoor Cats
Related Products