Electric Smart Random Spinning Rotating Feather Cat Toys
Electric Smart Random Spinning Rotating Feather Cat Toys
Our Battery-powered motorized cat toy will make your cat's feet ready for the pounce position. Increases your CAT's IQ & Concentration While Getting their daily exercises!
The feather moves around its disc shape. While spinning, your cat will attempt to catch the feather through every hole. Set the power button on & watch as your cat attacks & has fun!
Requires 3 AA batteries. This is just to ensure a long-lasting experience. The toy is also smart enough to have delays between each spin to simulate a potential mouse resting
The disc toy has holes looking similar to Swiss Cheese for your cat's paws to enjoy it. SATISFYING your KITTY's Hunting, Chasing Fun Needs, & won't be able to get enough of it!
Our cat toy is battery operated (3 AA alkaline batteries required), and to save energy it features a 15 minutes auto shut-off timer! Save battery life, extend item's lasting and prevent your cats from getting too exhausted to play all day.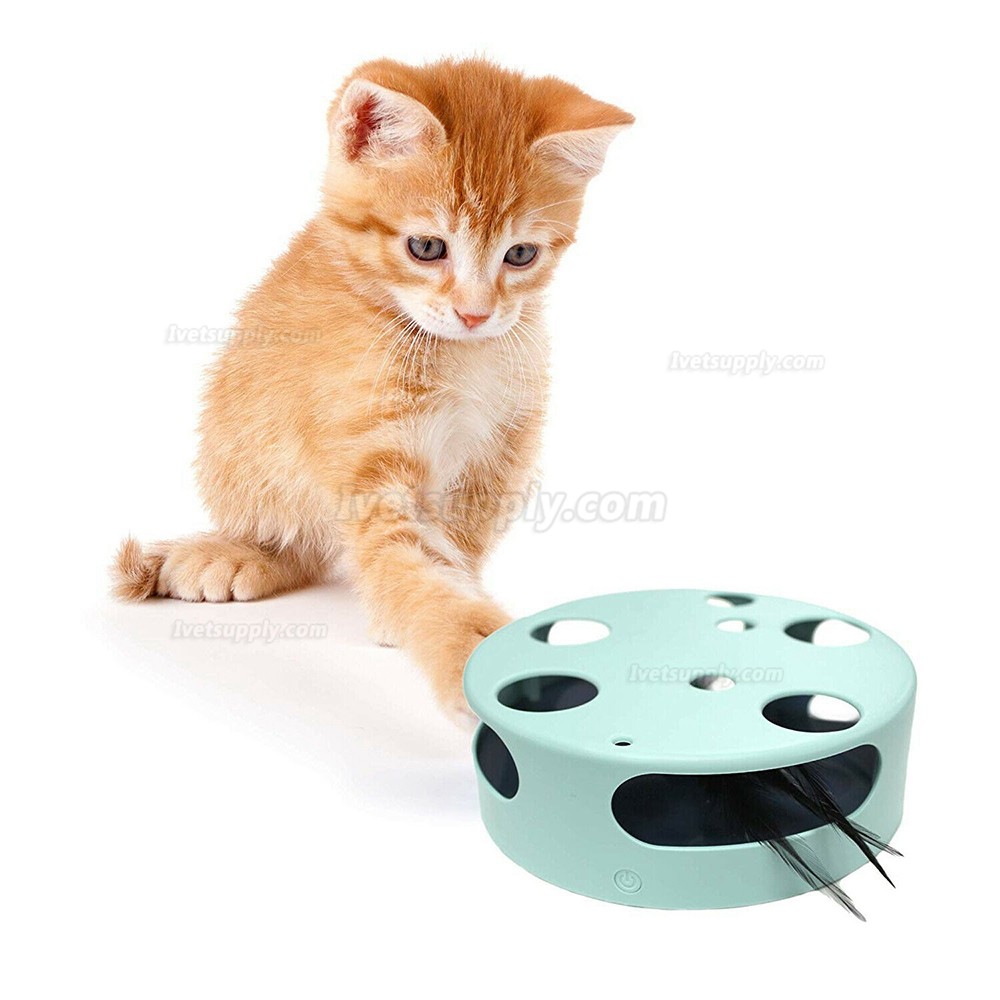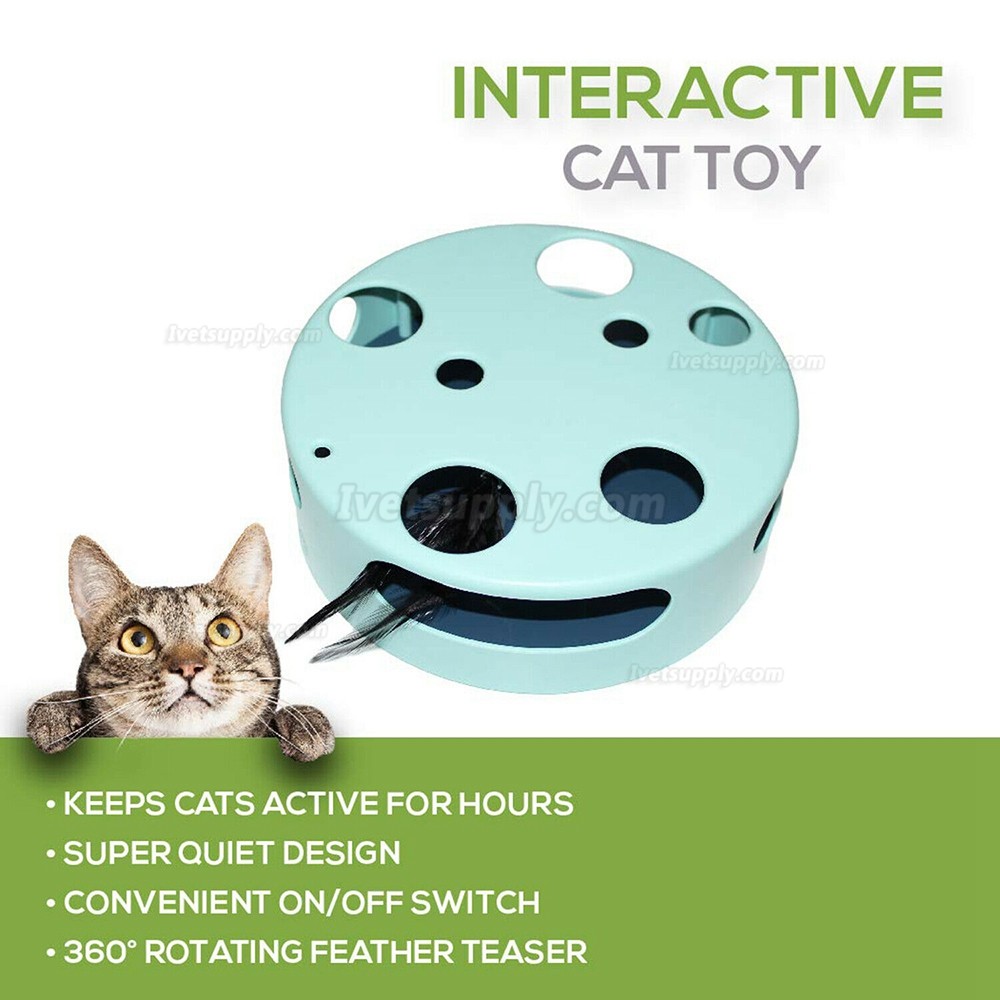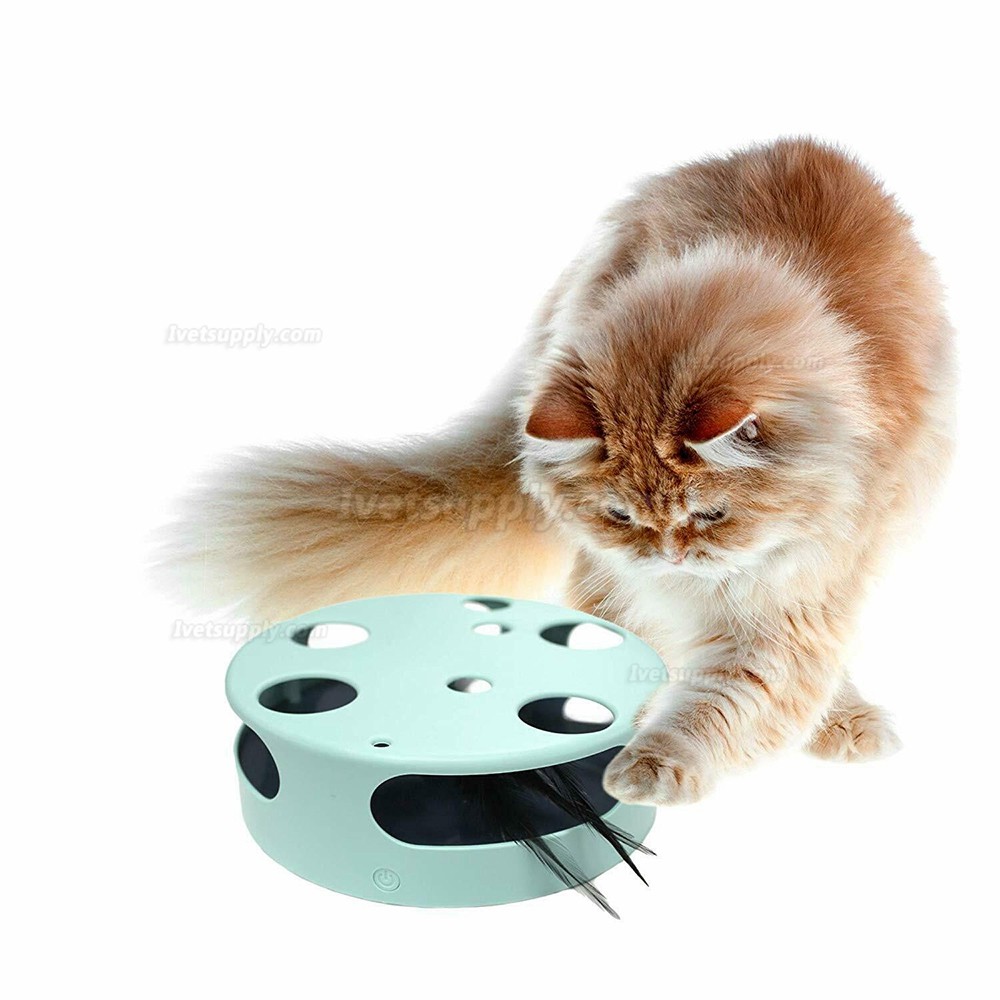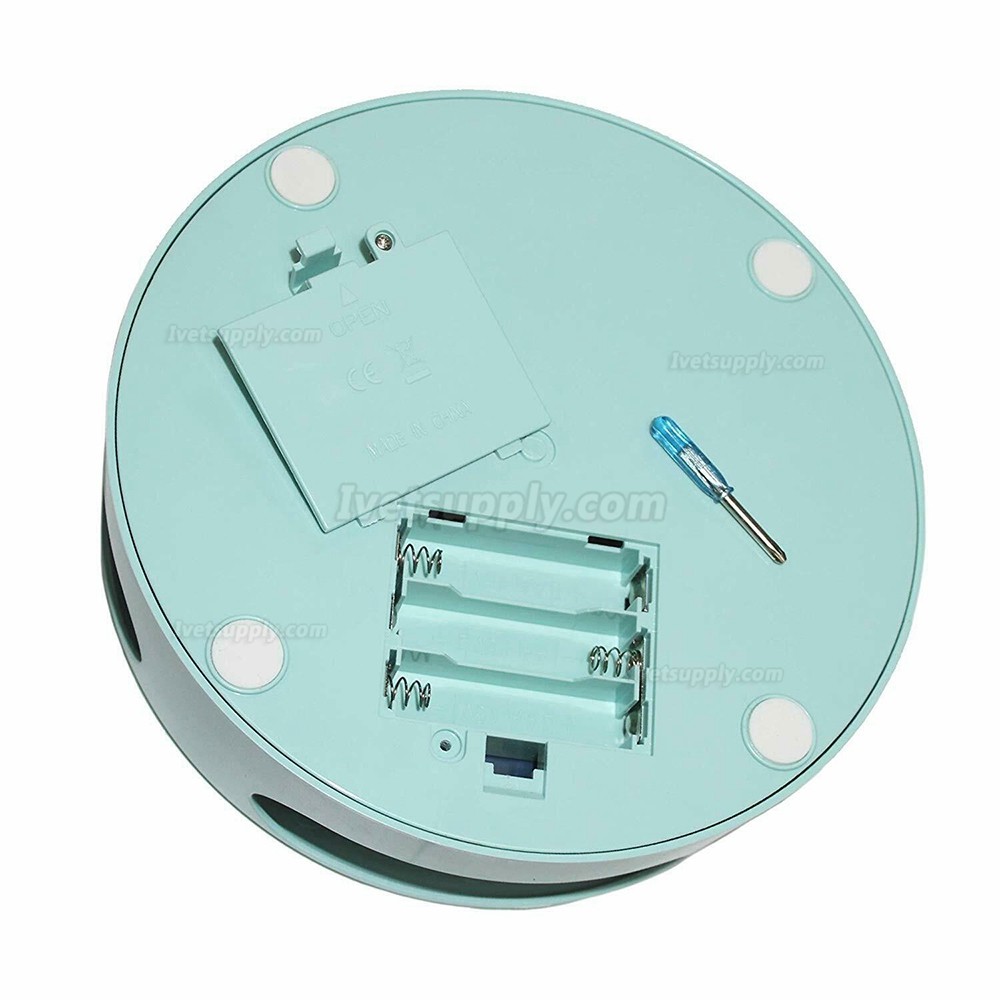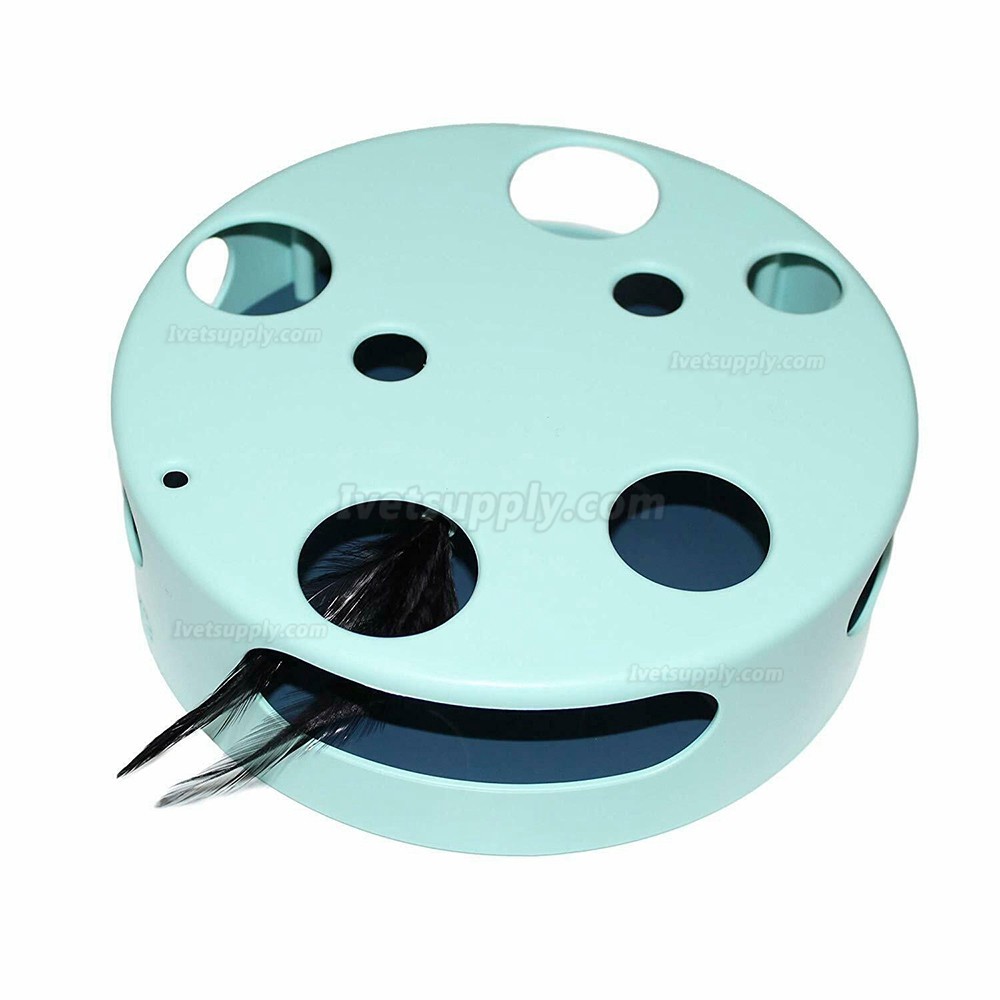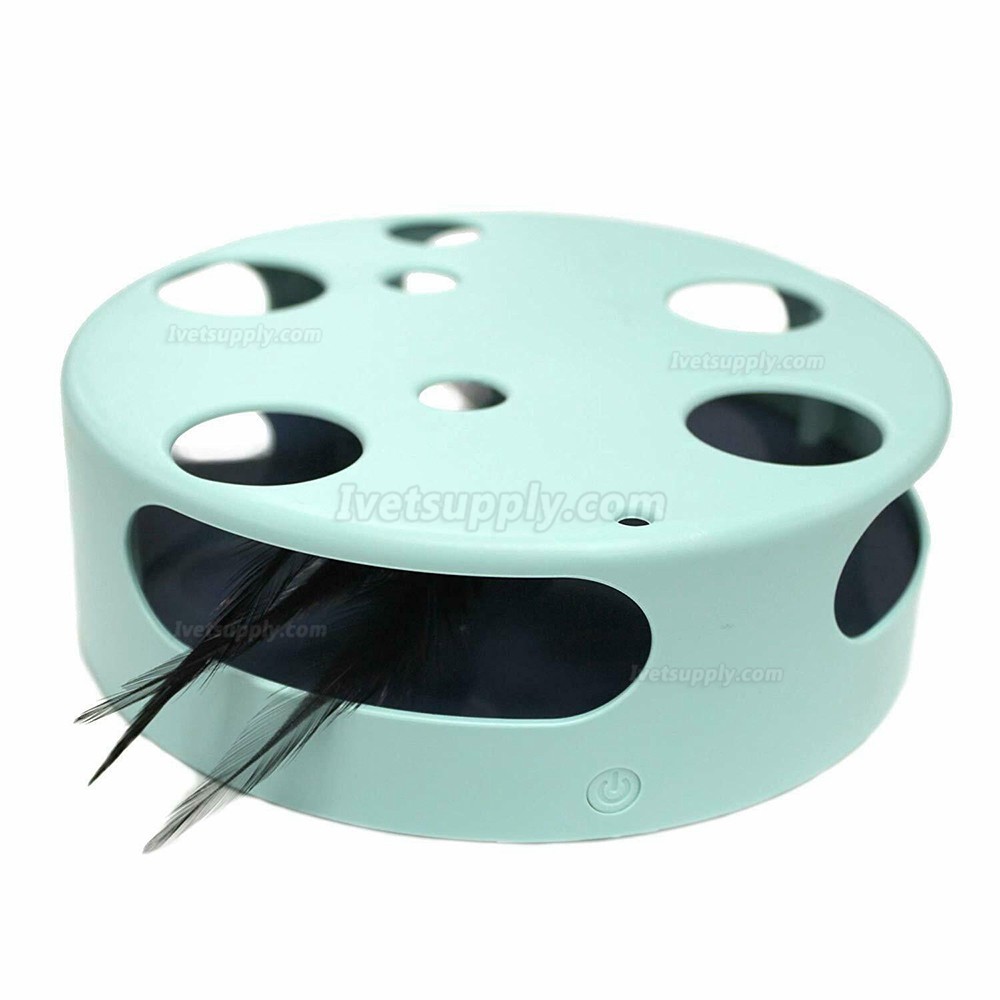 Prev:
Feather Teaser Cat Toy Retractable Cat Feather Toy Wand with 5 Assorted Teaser
Next:
Interactive Cat Toys Mouse Catch Kitten Toy 4x Extra Running Mice Scratching Pad
Related Products