Feather Teaser Cat Toy Retractable Cat Feather Toy Wand with 5 Assorted Teaser
Feather Teaser Cat Toy Retractable Cat Feather Toy Wand with 5 Assorted Teaser
Recommended by veterinarians
- The wand is retractable - the rod extends out, and locks into place.And it's essential for easily storing the toy;
- The extended wand and string are long - keeping your fingers away from very sharp claws;
- The end is flexible which allows the human to just gently move hand or wrist to easily get some great movement at the play end of the toy;
- The wand is strong & flexible enough to withstand a large cat catching it in the air then dropping to the floor while hanging onto the toy without breaking;
- These feather toys have a bell which keeps the cats attention;
- Cat will flip, jump, pounce, chase, and prowl these teaser toys, which can increasing their movement to achieve weight loss & keep fit healthy.
- The cat teaser is an interactive toy to strengthen the relationships between you and your cat, just enjoy hours of fun for the whole family!
- Your cat won't be able to resist chasing these feathers around the house.
- Great value and great product. You never regret to buy our cat wand toys for your cats!
Specification:
Product Size: Retractable 38 inch
Material: Carbon fiber + EVA handle
Package includes:
3 Pcs feather refills
1 Pc Furry Trail
1 Pc worm
1 Pcs flexible wand
Features:
- Long 38 inch wand made of durable, indestructible, non-toxic, carbon fiber
- Light weight but durable for hours of play
- 5 interchangeable attachments included to keep cats fresh interests The feathers attachment have bells on it to stimulate cat's hearing.
Note:
Don't leave the pet alone with the toy, and supervise your cat when playing with this toy all the time. Keep the toy in a safe place that out of reach of children and pet.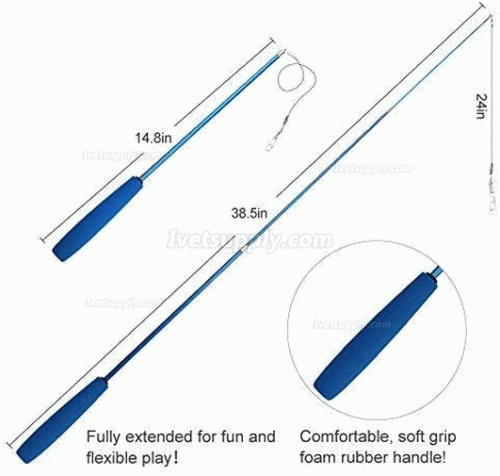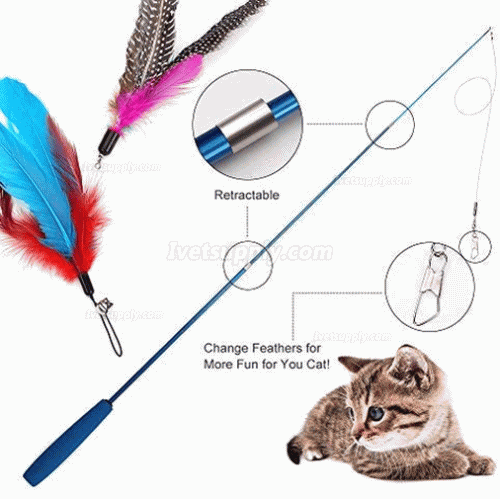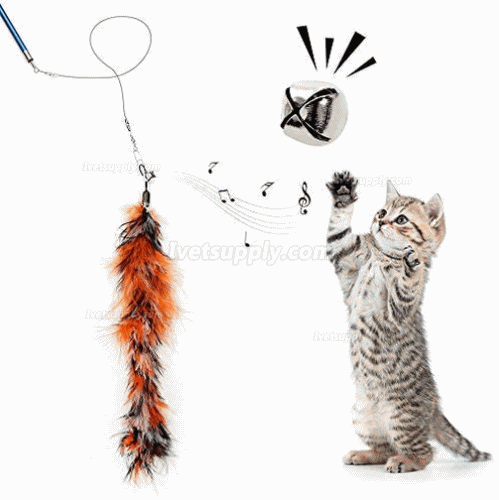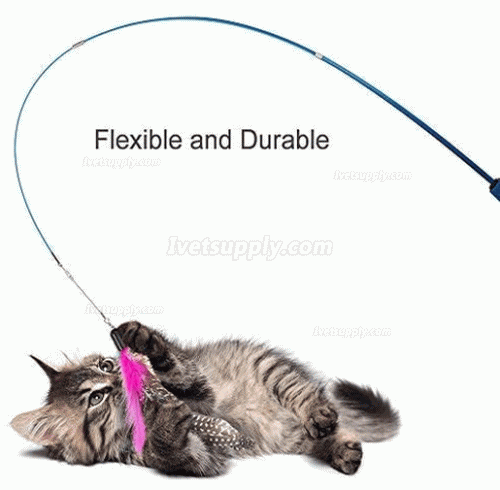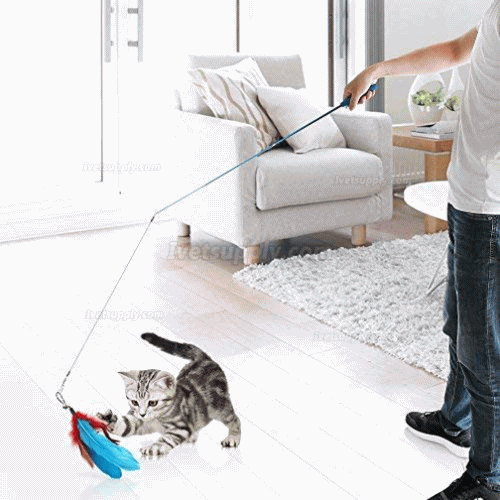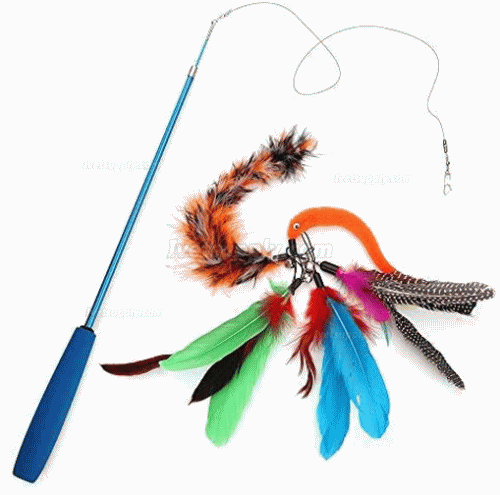 Prev:
Feather Teaser Toy Electric Cat Pet Toys Interactive Rotating Funny Teaser Toys
Next:
Electric Smart Random Spinning Rotating Feather Cat Toys
Related Products