HCA60 Factory Price Capnography Portable Etco2 Sensor For Sale
HCA60 Factory Price Capnography Portable Etco2 Sensor For Sale
Place of Origin:China
Brand Name:Healicom
Model Number:HCA60
Disinfecting Type:OZONE
Size:55(L)X 37(W)X 32(H) mm, 55(L)X 37(W)X 32(H) mm
Stock:Yes
Shelf Life:3 years
Material:PVC
Quality Certification:ce
Instrument classification:Class II
Safety standard:GB15979-2002
Product name:Wireless Capnometer
Calibration:No routine user calibration required
Respiratory Rate Accuracy:uracy: ±1 breath
71 -100 mmHg:±8% of reading
0 - 40 mmHg:±2 mmHg
Weigt:50g(include battery and adapter)
Power Requirements:Battery:rechargeable Li-Battery Input Power: 5V,1A
Alarm:Check adatper, No breath,
Respiratory Rate Range:3 - 99 BPM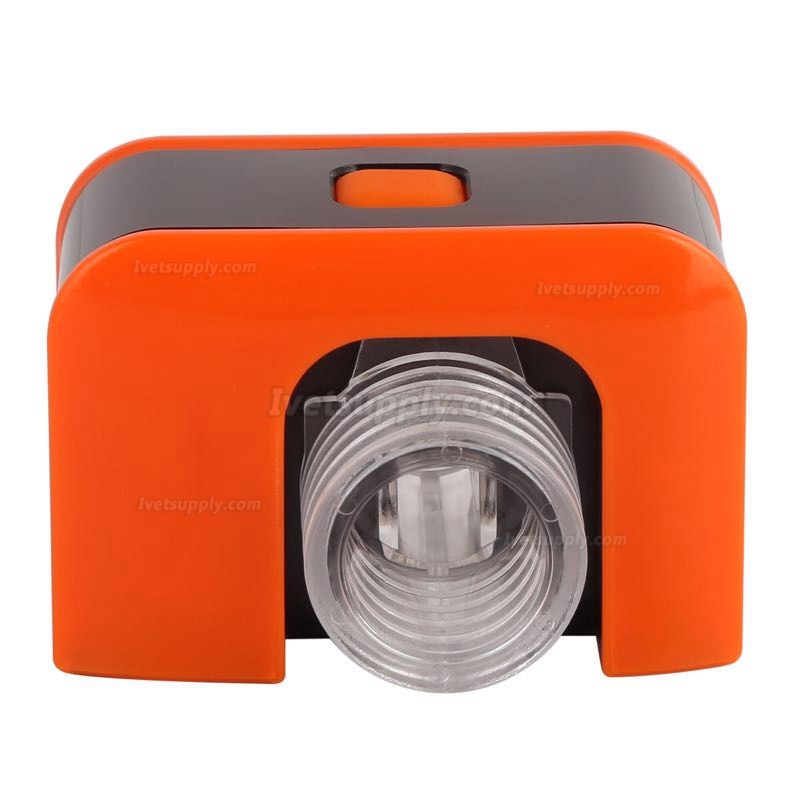 HCA60 has becoming the smallest End-tidal CO2 Monitor in the world,Achieving the measuring of EtCO2 and Respiratory Rate in all Respiratory Conditions. Its small size, light in weight and low energy consumption, makes it flexibility and convenience obviously. Suitable for CPR and emergency transportation.
One-key operation
Small in size, light in weight, only 50 grams Lower power consumption, up to 3 working hours
Built-in lithium battery, waterproof IPX6
Large font display and waveform interface Unique inhaled carbon dioxide function
Constant temperature control system to prevent water vapor interference
Transducer Type

CA60 MICRO MAINSTREAM CAPNOMETER

Co2 Accuracy

0 - 40 mmHg

±2 mmHg

41 - 70 mmHg

±5% of reading

71 -100 mmHg

±8% of reading

Respiratory Rate

Range

3 - 99 BPM

Accuracy

±1 breath

Alarm

Check adatper, No breath, Battery too low, ETCO2 too low, ETCO2 too high, INCO2 too high, RR too low, RR too high

Calibration

No routine user calibration required, the sensor automatic zero when plug in the adapter
Power Requirements
Battery

:rechargeable Li-Battery

Input Power:5V,1A

Dimension

Size : 55(L)X 37(W)X 32(H) mm

Weigt : 50g(include battery and adapter)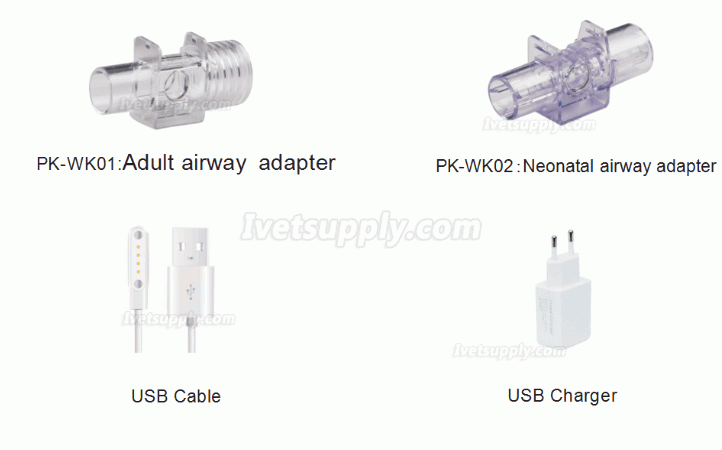 Prev:
HMA-3800 Veterinary Auto Hematology Analyzer 3 part Differ Hematology 8.4 Inch TFT 22 Items
Next:
HFMED HLED-01 Veterinary Surgical Lampe Animal Vet Mobile LED Operating Light
Related Products