Dolphinmed Portable Veterinary Anesthesia Machine
Dolphinmed Portable Veterinary Anesthesia Machine
Feature
680F model is a compact, stable and reliability portable veterinary anesthesia machine. It mainly used in veterinary clinic, veterinary hospital for animal 0.5-100kg
Specification
Application: Small animal (0.5-100KG).
Respiration mode : Manual mode, open/closed/semi-open/semi-closed mode
Gas source:O2. quick inlet port
Tidal Volume:0-2000ml
O2 FLUSH: 20L/min--75L /min
Flow meter: 02. 0-4L/min, adjustable easily
Airway pressure gauge:-10cmH20-80cmH20
APL valve: adjustable easily, range:0-60cmH20
Inspiration valve and expiration valve, ISO standard port, diameter 22mm
Soda lime chamber:0.8 Liter, easy to change soda lime within one minute
Bains connector for open breath system, like Bains circuit and Jackson circuit
Anesthesia vaporizer: Enflurane, Isoflurane. Halothane or Sevoflurane. supply selectatec compatiable mounting bar, ISO
23mm is compatible.
The CO2 circle absorber has a connector porter and can be connected to a vet anesthesia ventilator.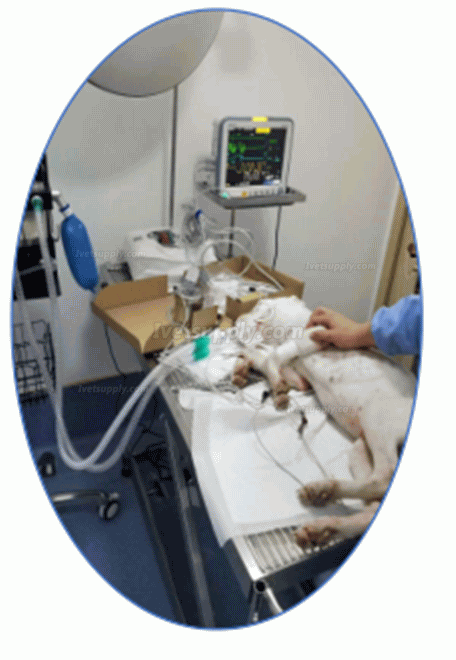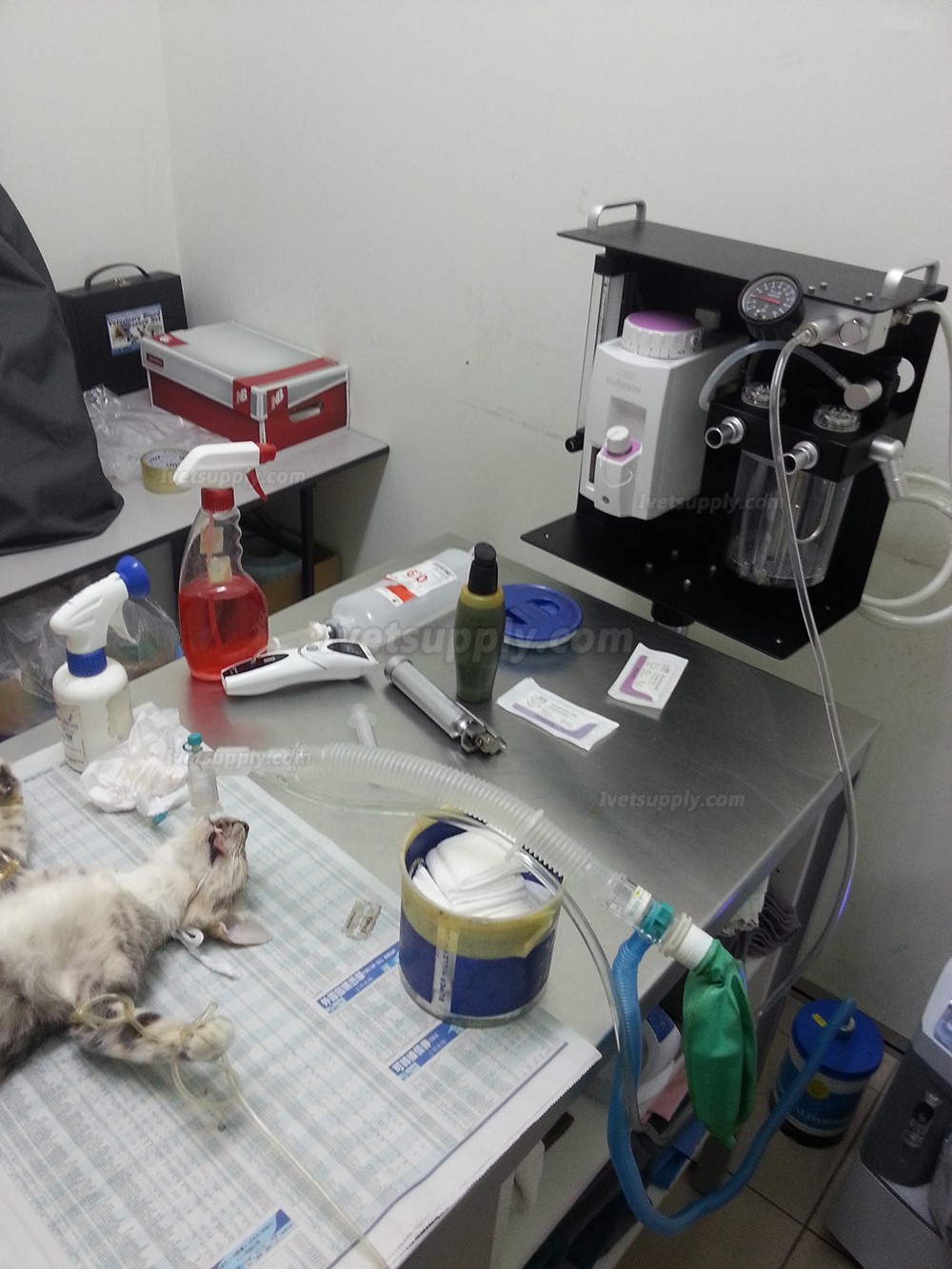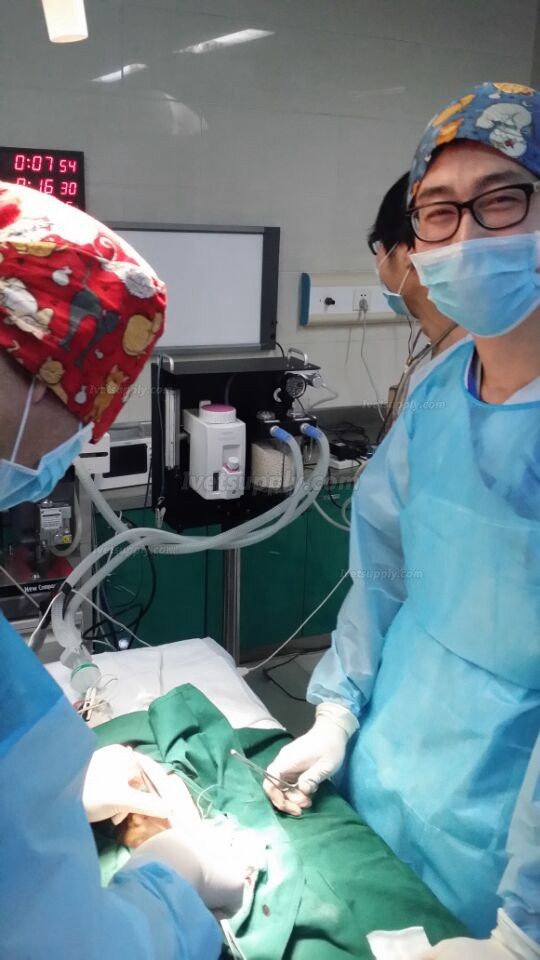 Standard configuration
Optional configuration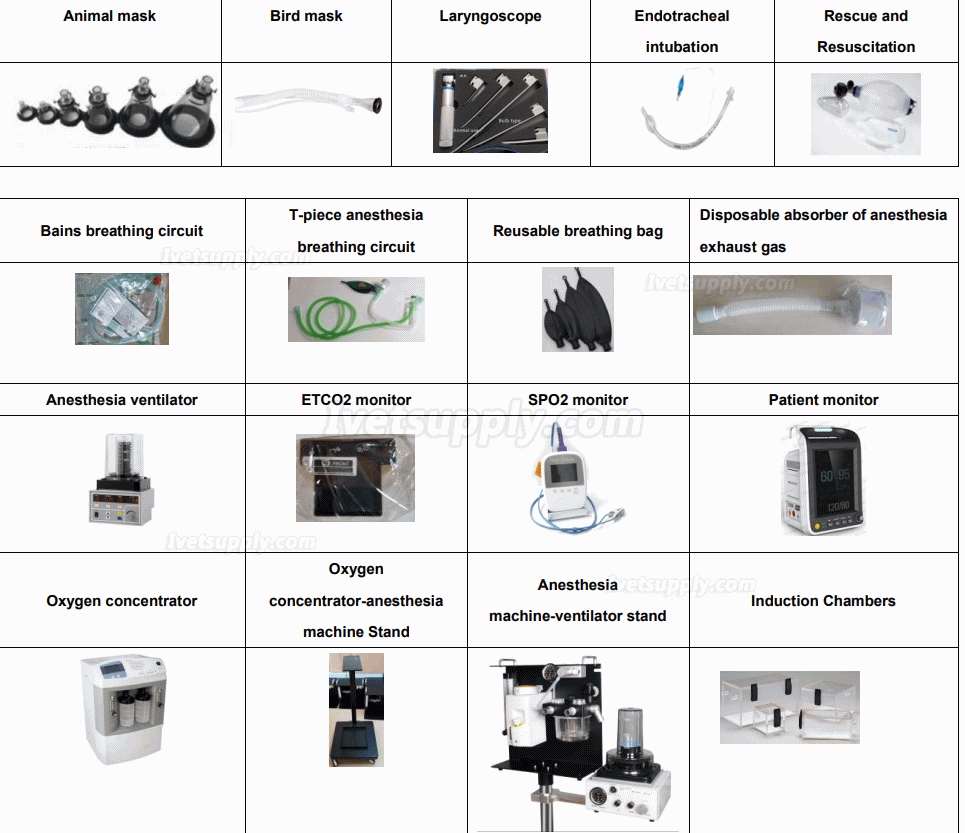 Prev:
Veterinary Three Channels ECG Machine Automatic Arrythmia Analysis Medical Equipment
Next:
5Pcs Veterinary Silicone Foley Catheter Cat & Dog Urinary Catheter
Related Products