Automatic Cat Feeder 4.5L Timed Cat Feeder with Window LCD
Automatic Cat Feeder 4.5L Timed Cat Feeder with Window LCD
Features:
Cat feeder automatic with a twist-lock lid to keep dry food crunchy, flavorful, avoids spillage of food when feeder knocked over, Visible window allows you to check the surplus grain and add grain at any time.
Cat dog food dispenser automatic Use the 5V DC adapter, When power outages, Power the automatic cat feeder with 3 alkaline D-type batteries (not included) to ensure that your pet gets food consistently.
Equipped with setting memory to prevent sudden power failure. Automatic food dispenser with memory function so no need to reset the feeding schedule if power is lost.No longer waste your time.
Automatic Pet Feeder trains your pet with a 10s recording of your voice. which can help you to call your pet to come and enjoy their meal time while enhance the bond with your pet by keeping it fed regularly. Feel safe and well taken care of for pets.
360 ° Non-blocking rotation, mixing piece soft rubber design, with flexible impeller, make the grain process smooth, eliminate the hidden trouble of grain sticking. The basin is also easy to clean, the inner liner is made of stainless steel with a glossy surface and durable.
Material: Plastic
Color:As shown
Size:Food Dispenser-12.7*7*5.7 Inch
Capacity: 3.5 Liters Dry
Power Source: USB & battery (battery not included)
Voltage: 5V
Package include : Food Dispenser + User guide + USB plug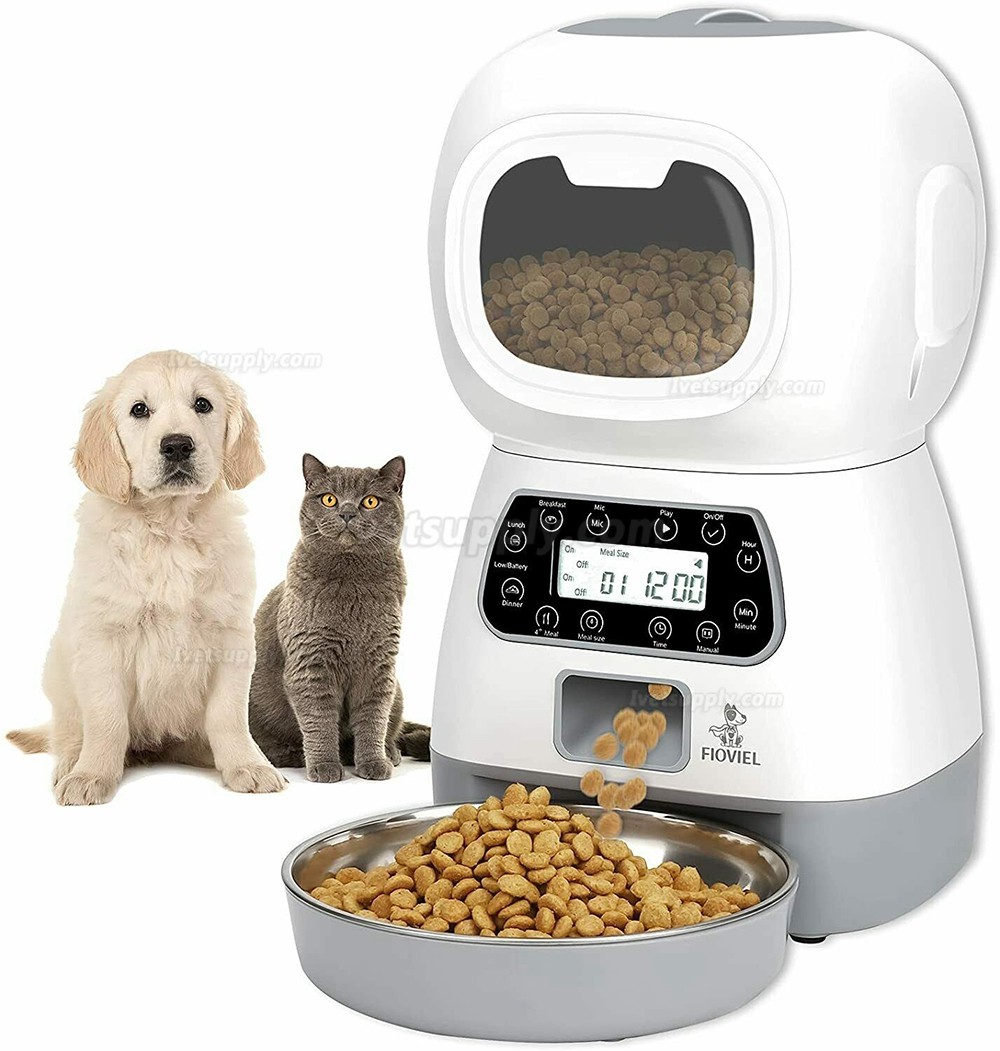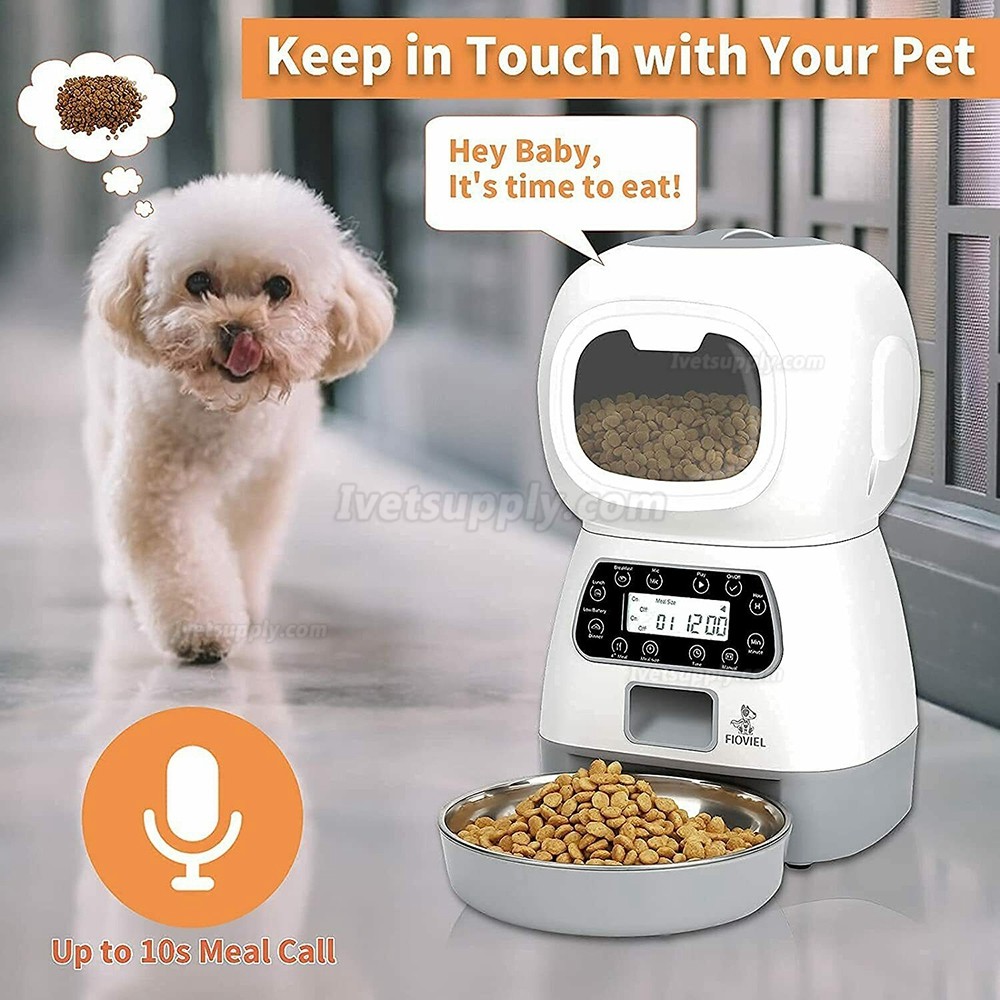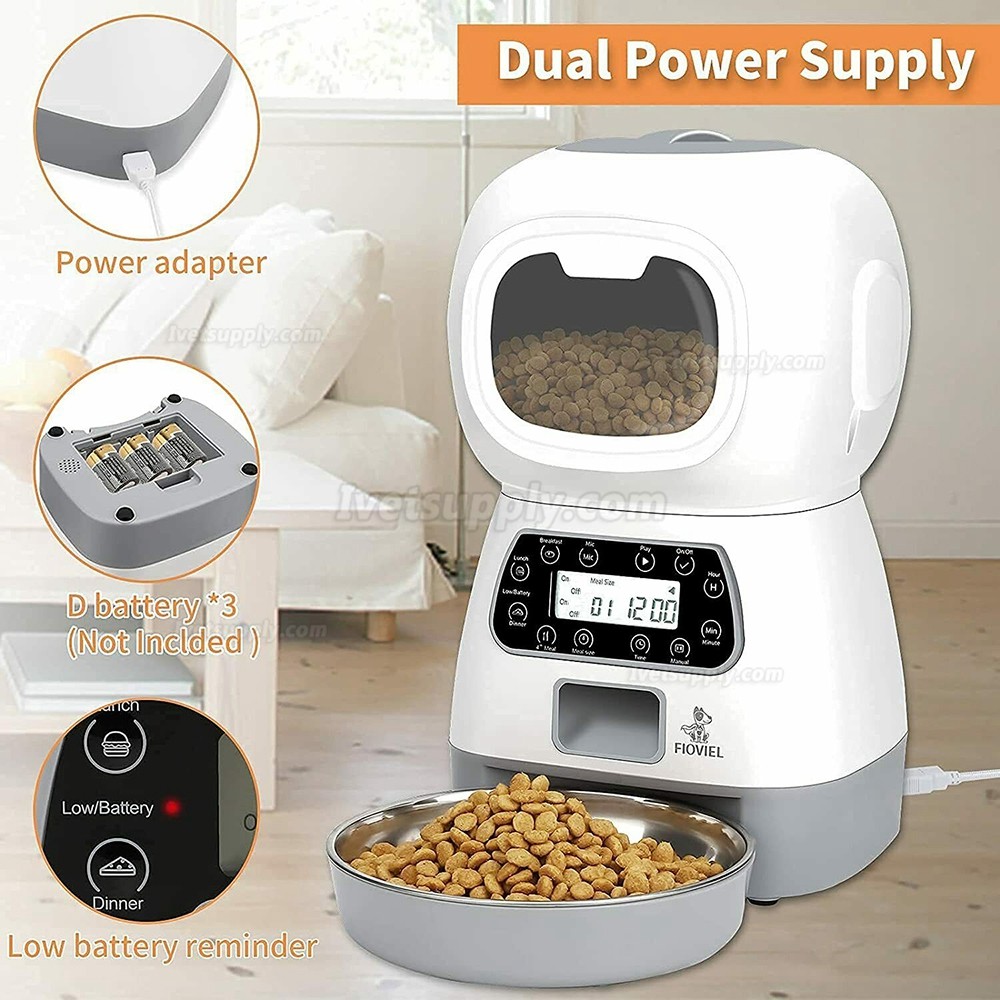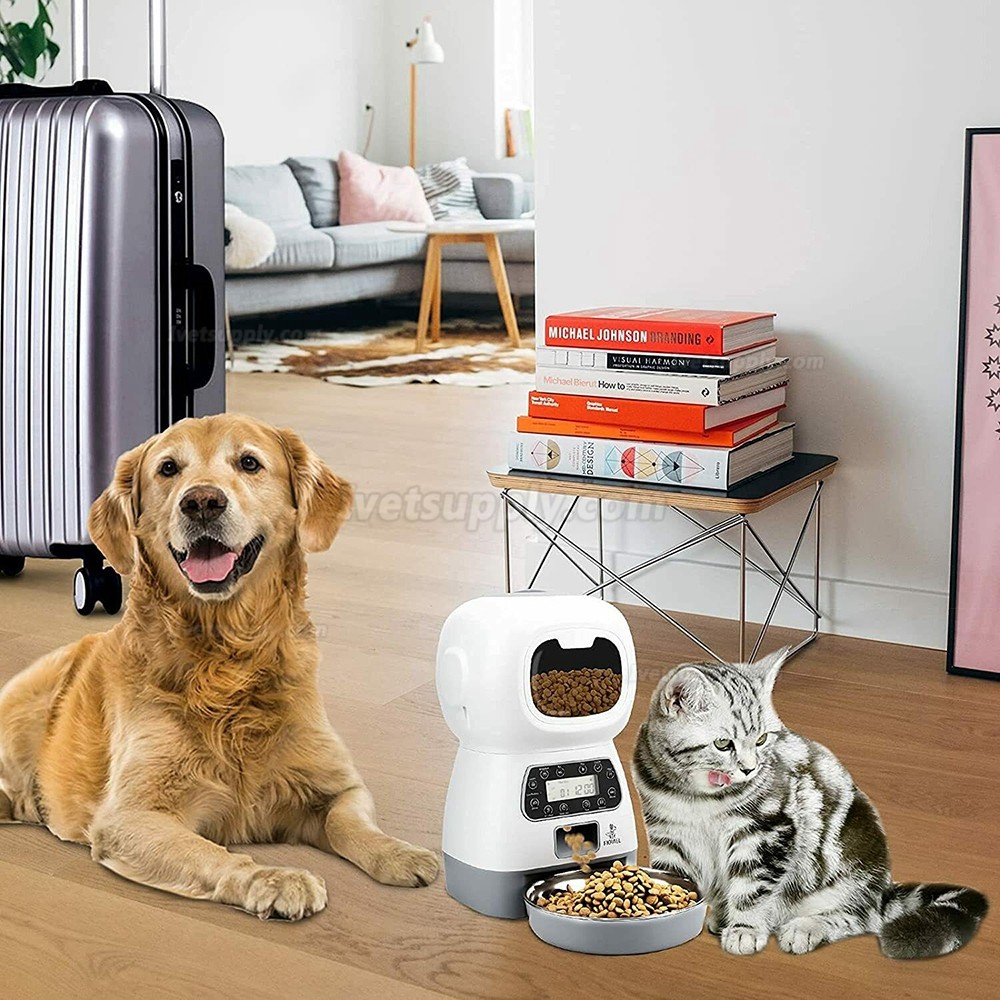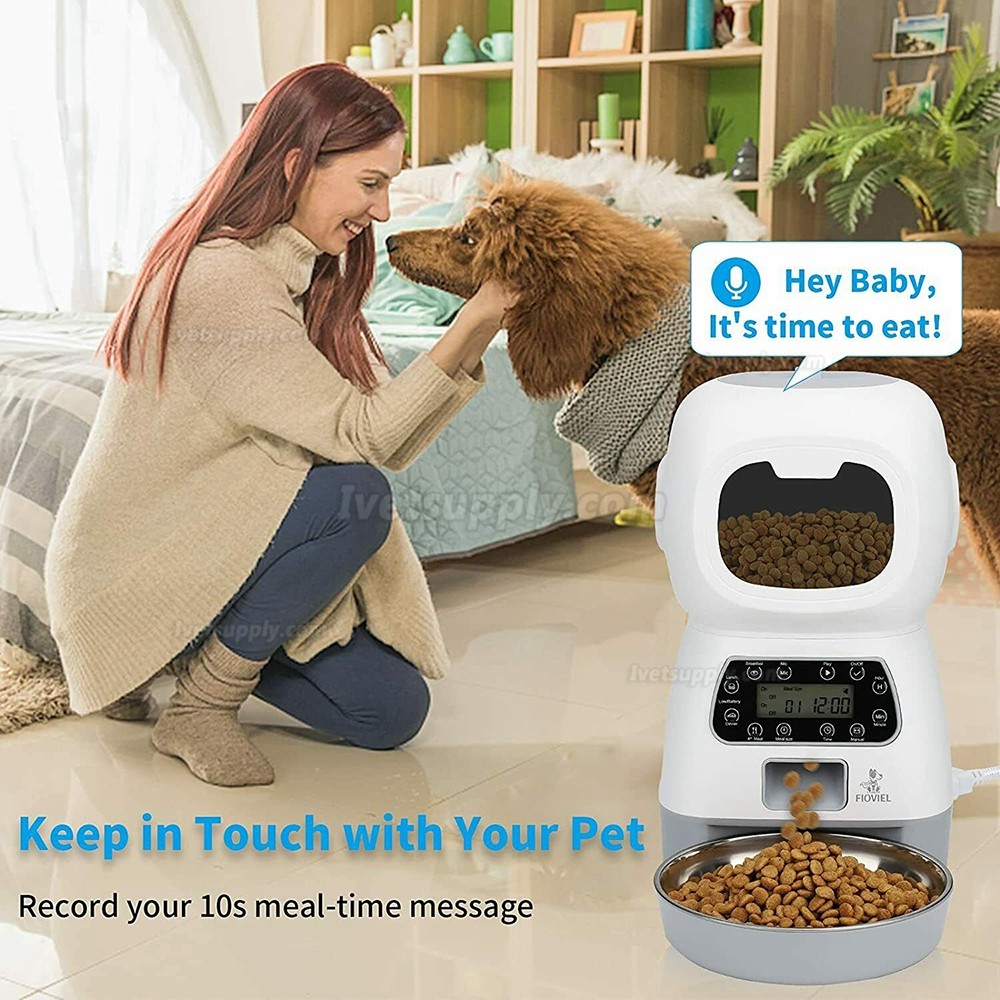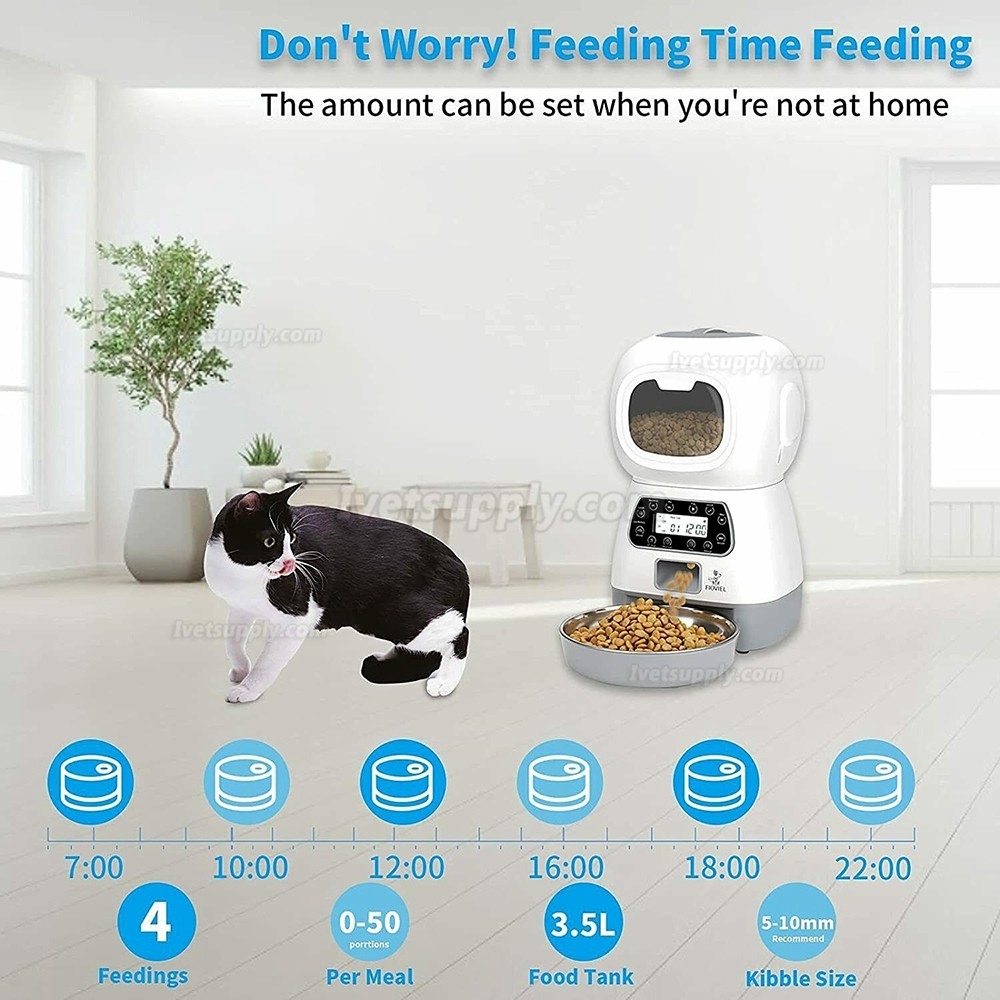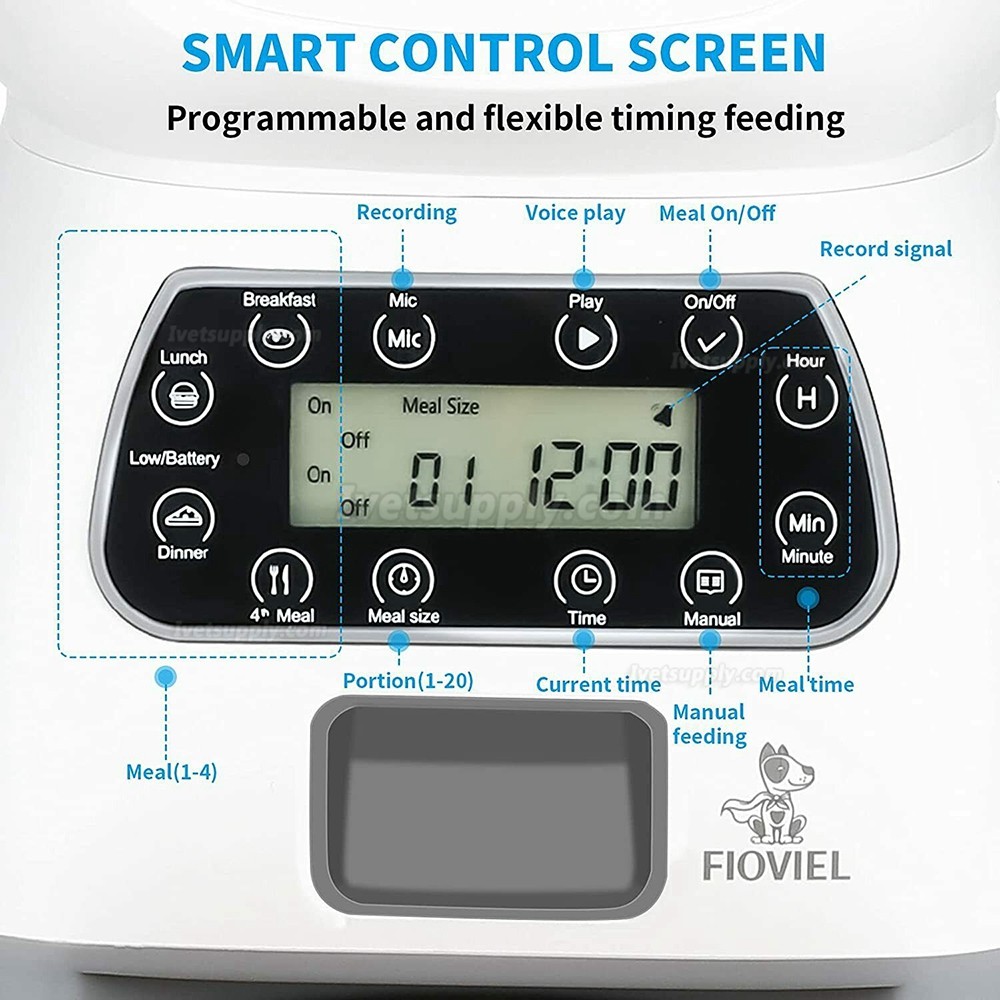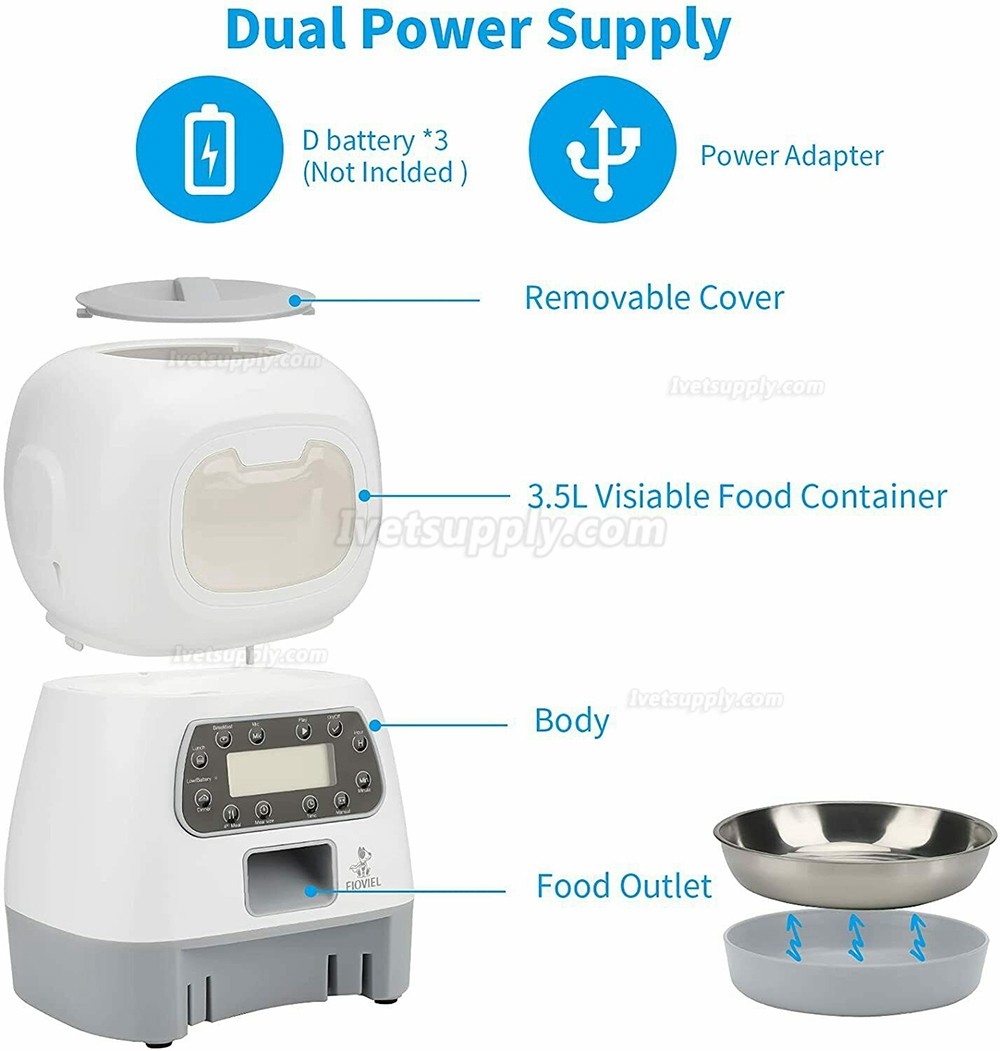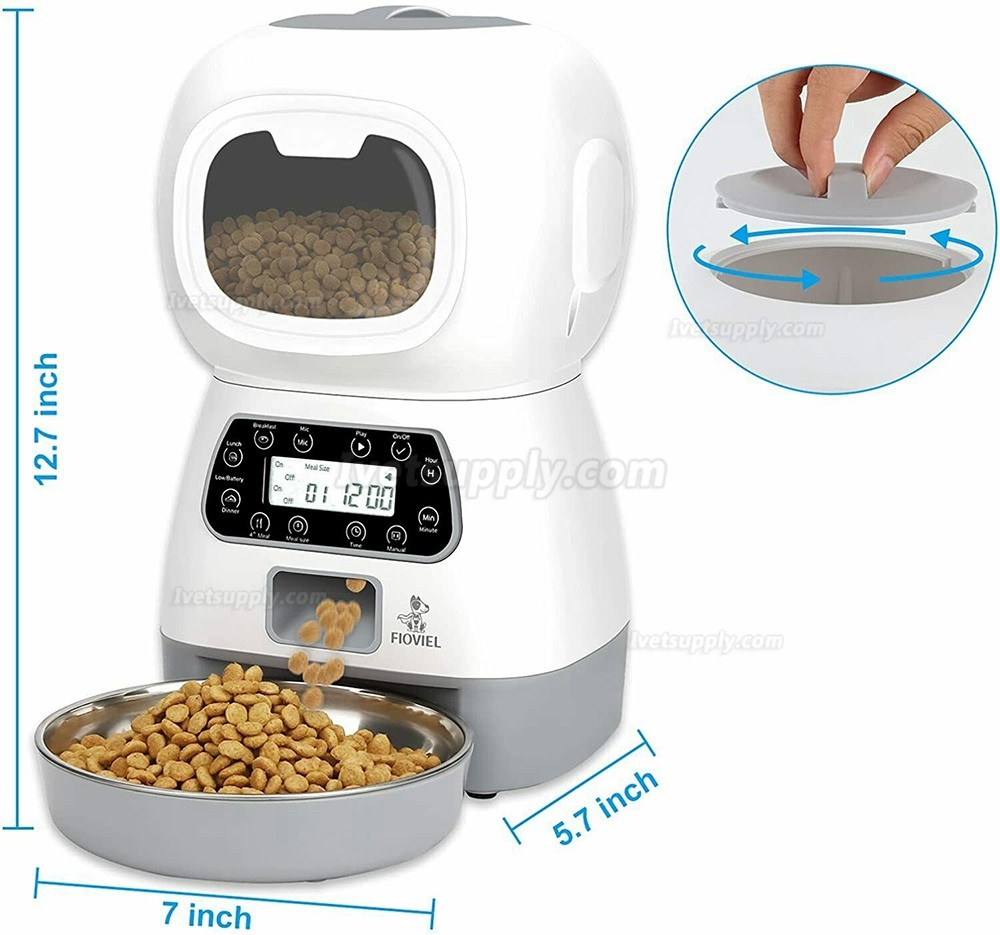 Prev:
Pet Dog Food Leakage Frisbee Exercise Training Tool Soft Flying Disc Flyer Toy
Next:
500ML Automatic Pet Bowl Feeder Dog Cat Food Bowl With Water Fountain
Related Products