7L Automatic Cat Feeder - WiFi Enabled Pet Food Dispenser for Cat and Dog Auto
7L Automatic Cat Feeder - WiFi Enabled Pet Food Dispenser for Cat and Dog Auto
Features
- A smart automatic food feeder made of ABS, durable and safe for pets, great for daily use whether you are Home or Away, humanized and convenient.
- Powerful motor to run automaticlly, and it has 2 ways to supply power, connected with adapter and operated by 3 D-batteries, support the feeder to run even when power is off.
- It comes with timing control, so that your lovely pets will never starve when you are not at home if you set the feeding time and volume before leaving.
- Simple operation with clear use instruction, you can choose to operate it automatically or manually as you need, and you can observe the food volume at any time because of the transparent container case.
- You can record 10s your voice to make pet eat at regular time, also can adjust the feeding volume and time by controlling app in your phone, then it will start automatically working.
- Brand: partykindom
- Color: Black
- Material: ABS
- Size: 21 x 23 x 35 cm
- Power consumption: 5V/120μA, 0.6W
- Applicable food: 2-12mm dry food (diameter)
- Battery: D battery x 3 (not included)
- Rated voltage: 5V
- Service life: 2000 hours
- Timing: 1-8 times per day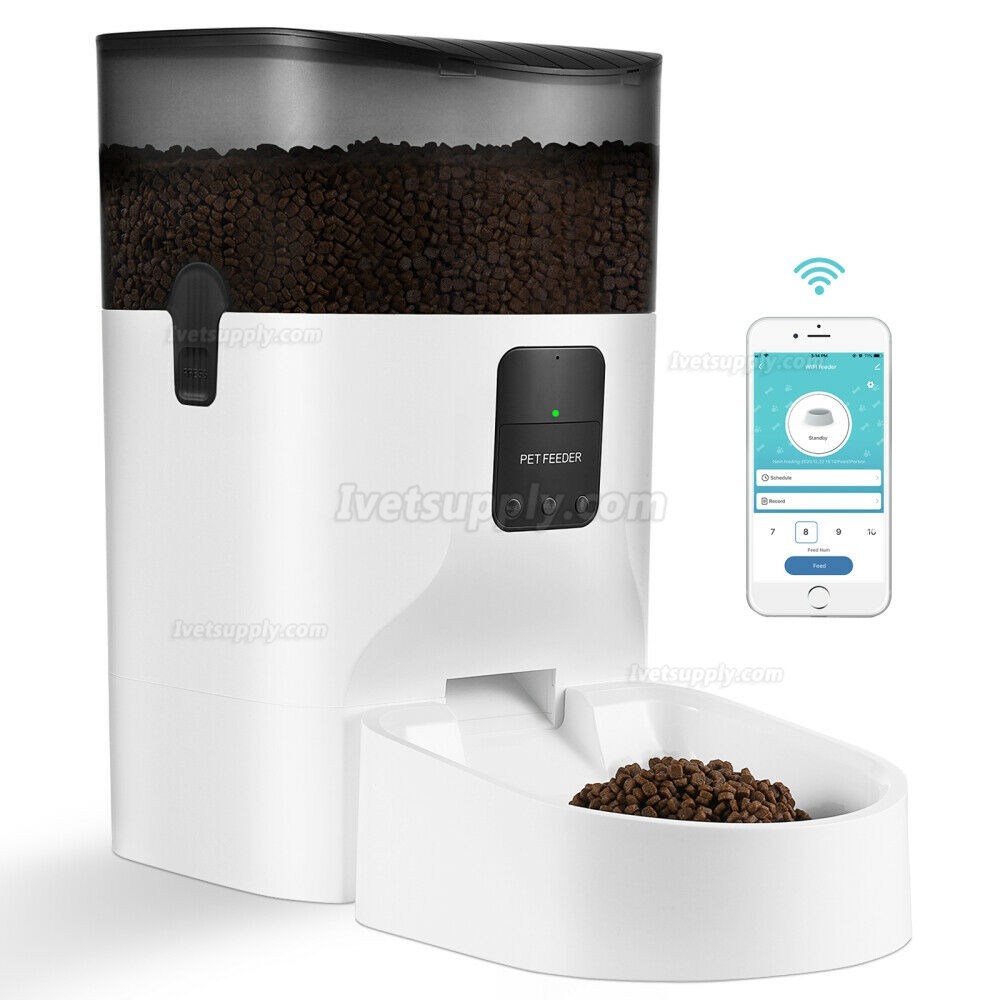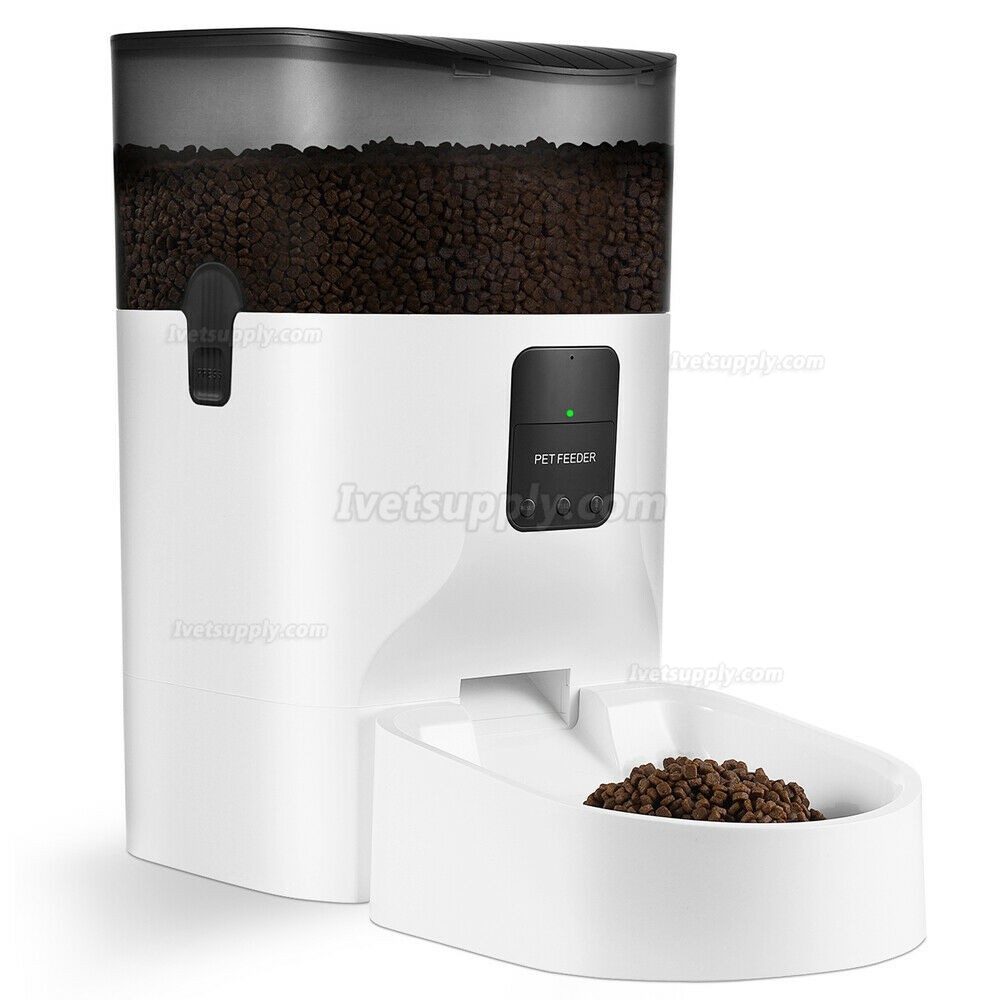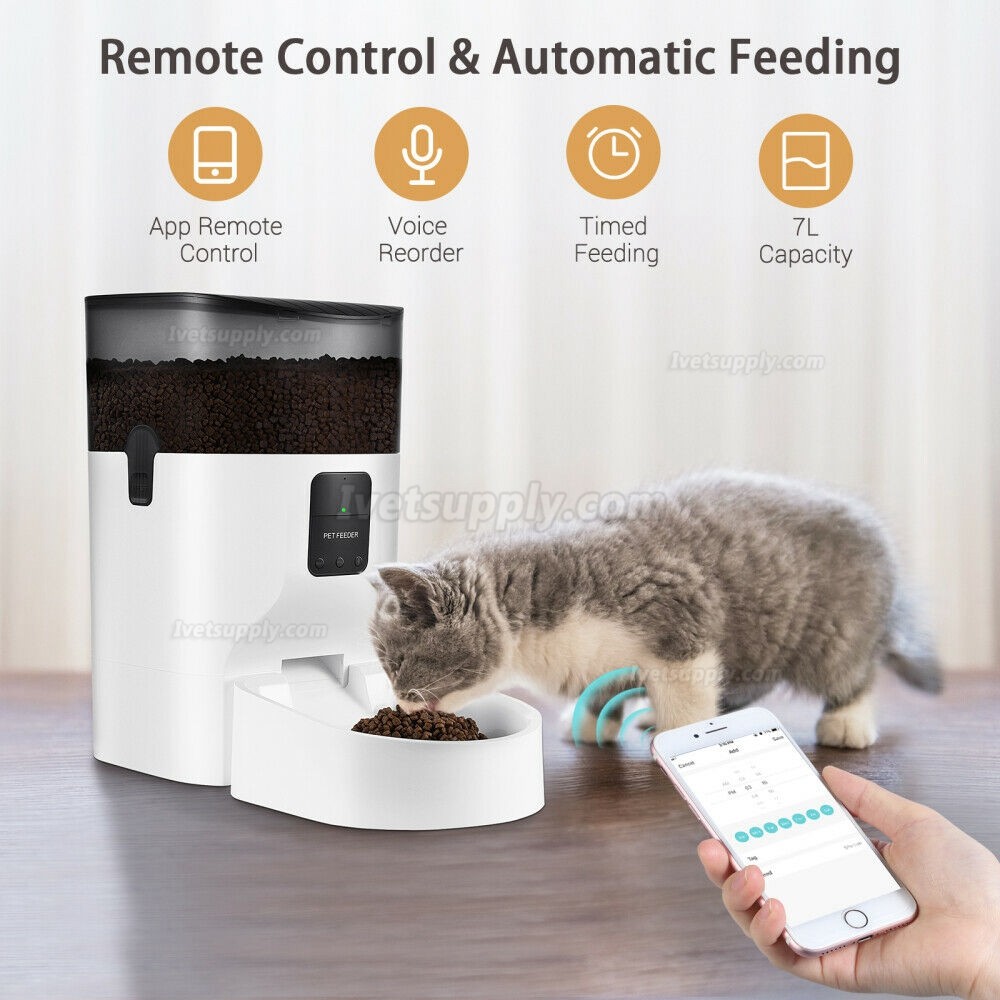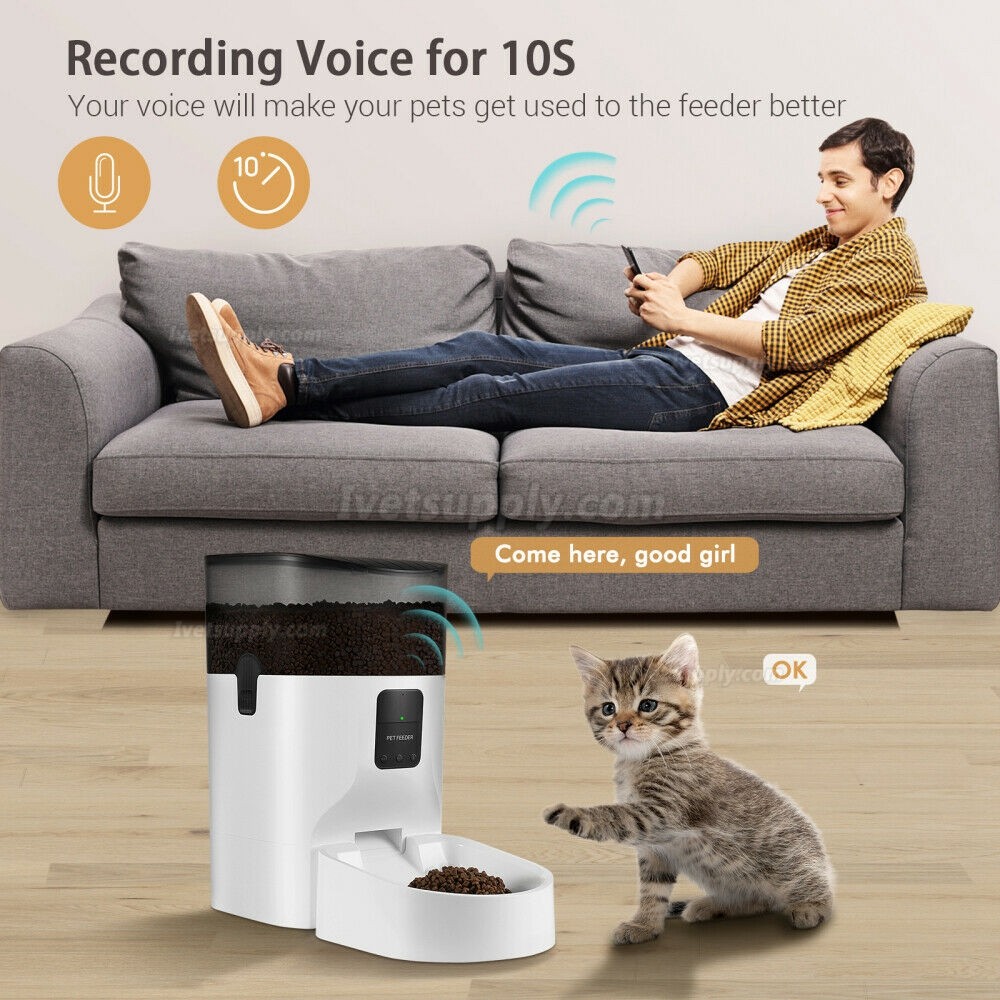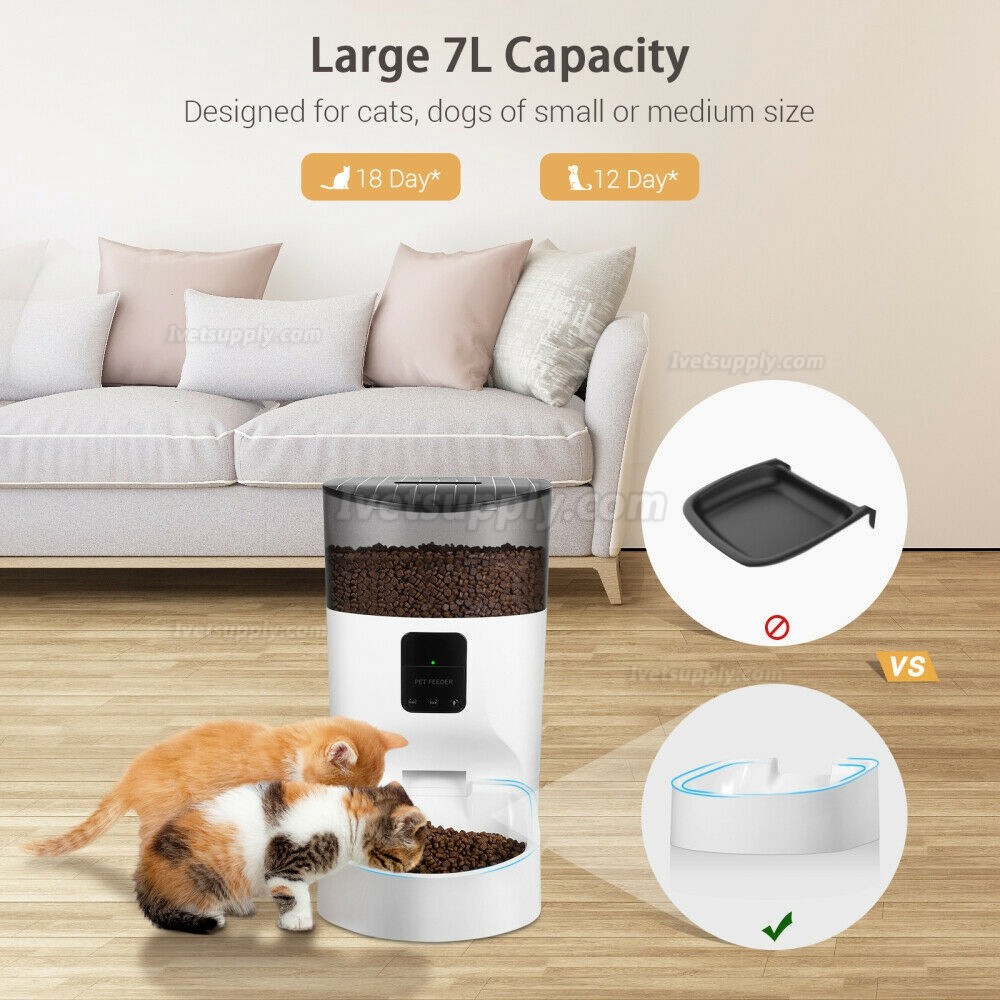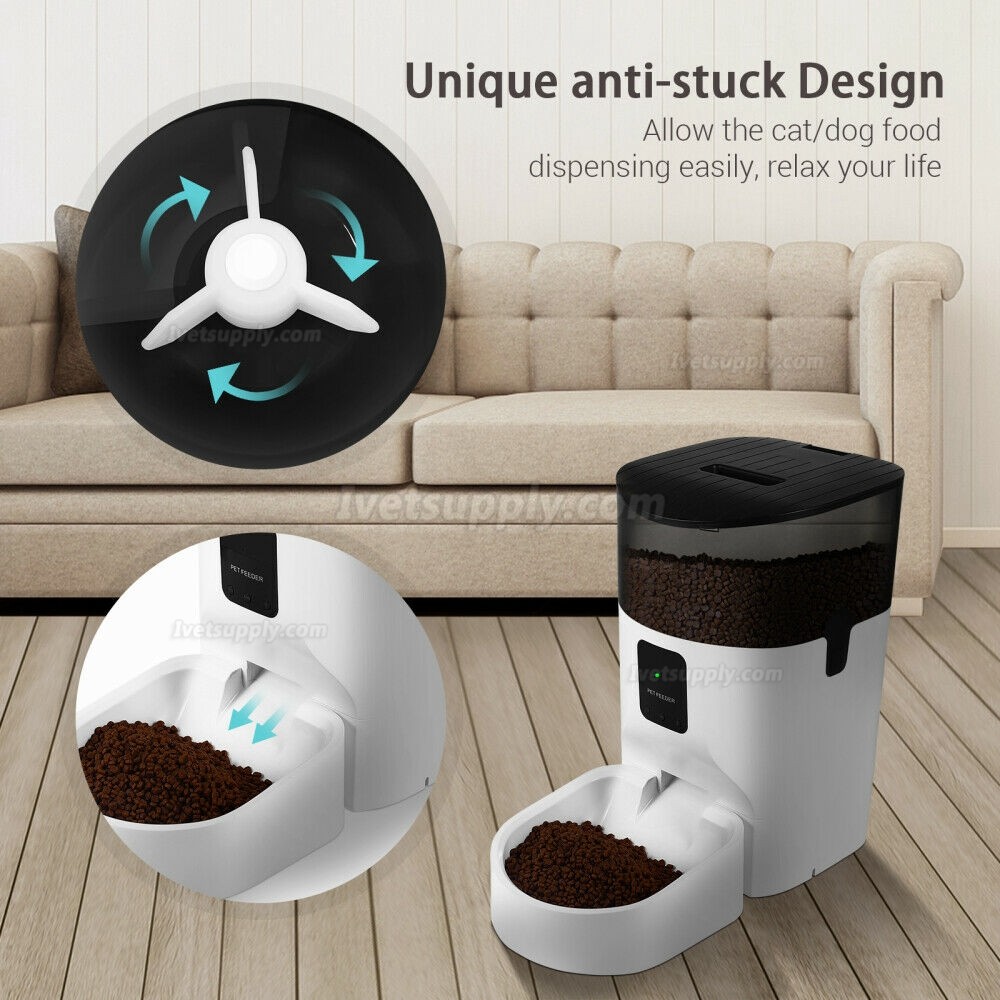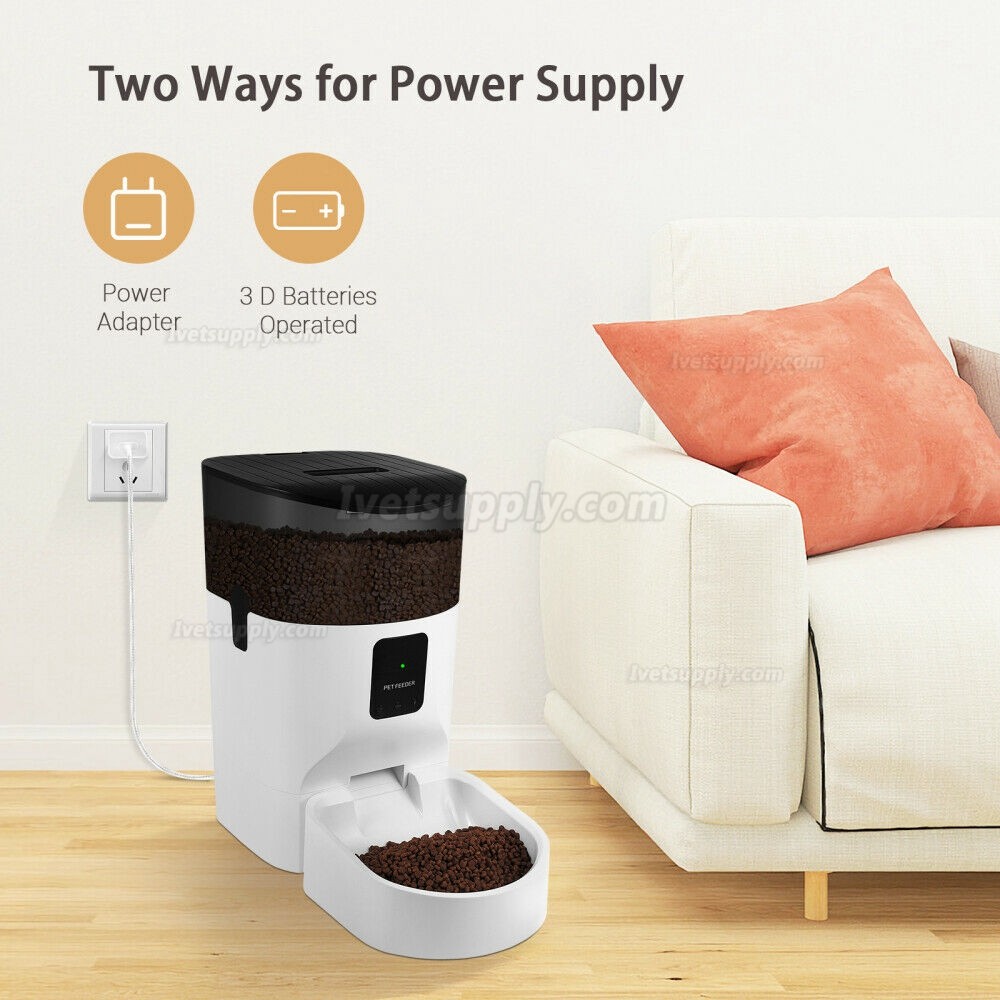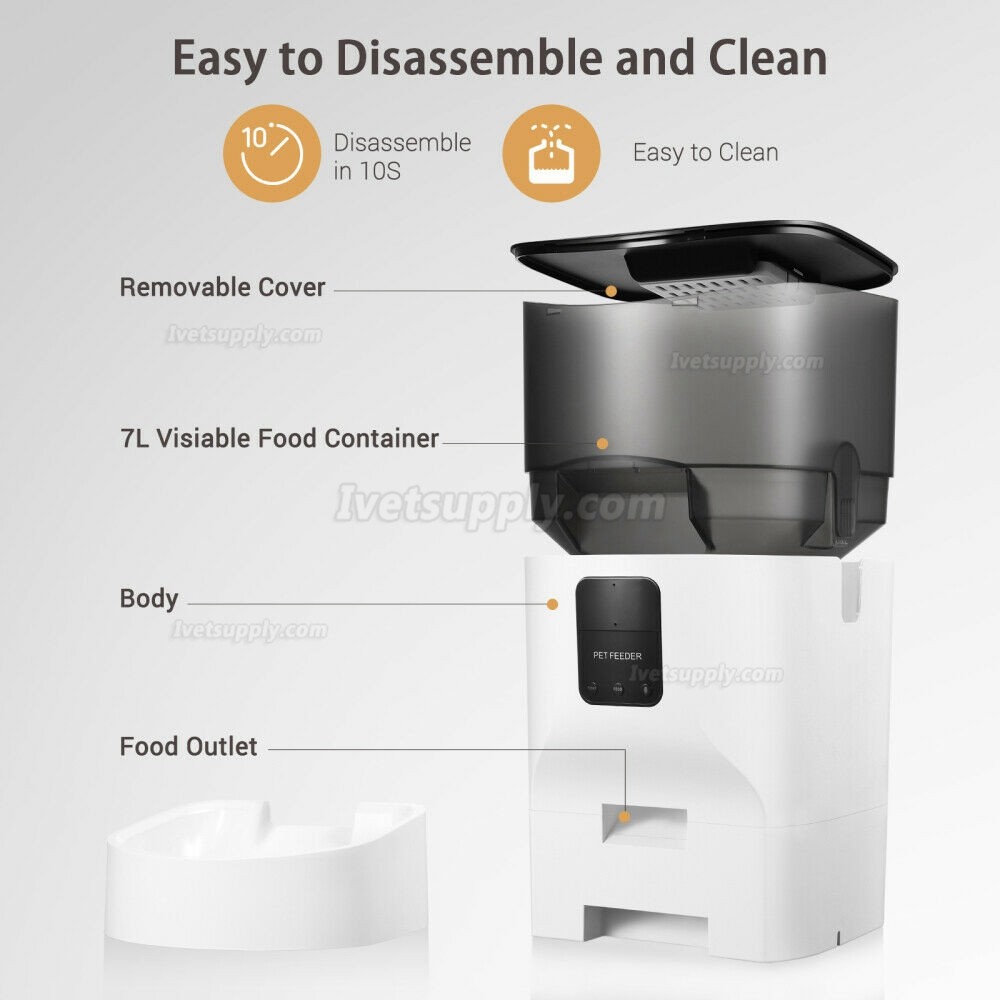 Prev:
Automatic Cat & Dog Food Dispenser for Small Pets
Next:
Pet Automatic Feeder Dog Cat Food Dispenser Smart App WiFi Camera 7L
Related Products