YSX YSX001 Veterinary Medical Lab Surgical Operating Microscope
Brand: YSX
Availability:

In Stock
YSX YSX001 Veterinary Medical Lab Surgical Operating Microscope
YSX Series Operation Microscopes using LED light source for coaxial illumination, have different working distance and magnification. They are featured for flexible handling and easy operation. They can be sued for micro-operation in ear-nose-throat, dental, ophthalmology, gynecology and surgery.
Binocular observation:45º Tilted
Magnification of binocular:6X
Interpupillary distance:50mm-80mm
Diopter:±5D
Magnification changer:3-step magnification change: 0.6X,1X,1.6X
Focal length of objective:Two objectives: F=200 & F=300mm (M45x0.75mm)
Total magnification:3X, 5X, 8X, 4.7X, 7.5X, 12X
Linear field:60.8mm, 37.9mm, 23.6mm, 40.6mm, 25.3mm, 15.8mm
Beamsplitter:50:50 Beamsplitter
Video camera adapter:C-mount 1/3 inch video camera attachable
Fine focusing range:10mm
Filter:Built-in green and yellow filters
Balancing arm:2-part arm with universal joints, counterweight adjustable and can be locked
Illumination system:Coaxial illumination with 10W LED lamp light source, brightness adjustable, illumination>30000lx
Stand:2-part column fitted on the five-star base with casters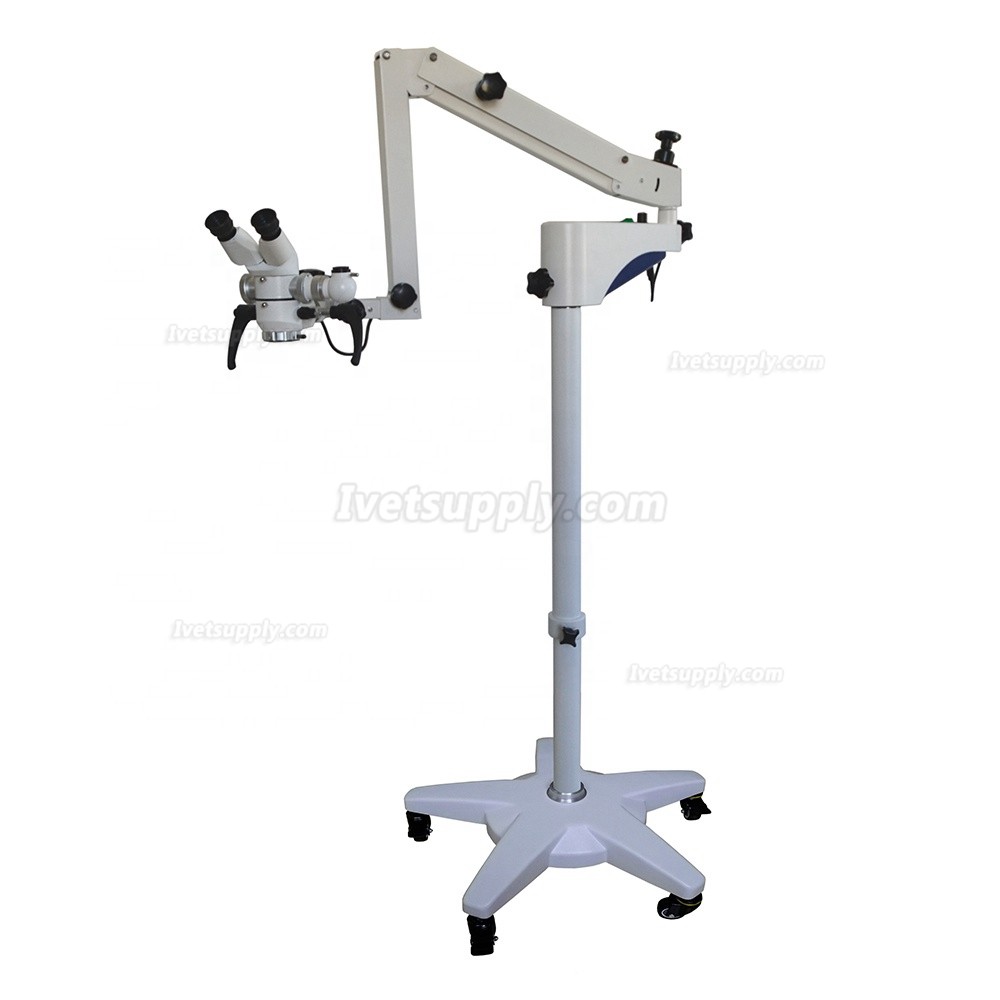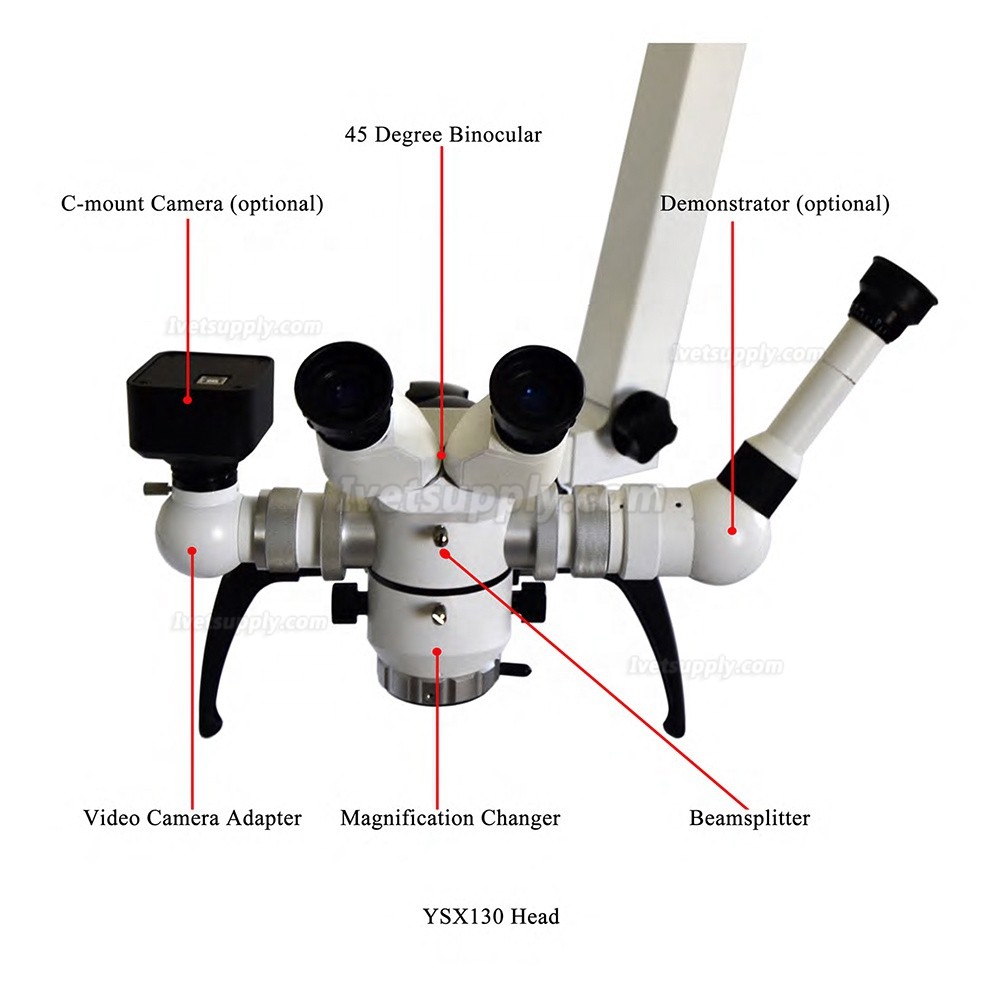 Optional accessories
Demonstrator,
Camera (U3CMOS03100KPA, XCAM1080PHA, XFCAM1080HPD, WUCAM0720PA, ICMOS03100KPA, HD200, VGA200, WK-73X10, WK-73X10H),
SLR camera adapter, Monitor (S24E360H, S24F350FH, P72P),
Objective F=250mm & F=400mm,
Table mount clamp,
Table mount bracket
The following pictures are the renderings after adding optional accessories. If you need to add accessories, please contact customer service in advance to inquire about the additional price.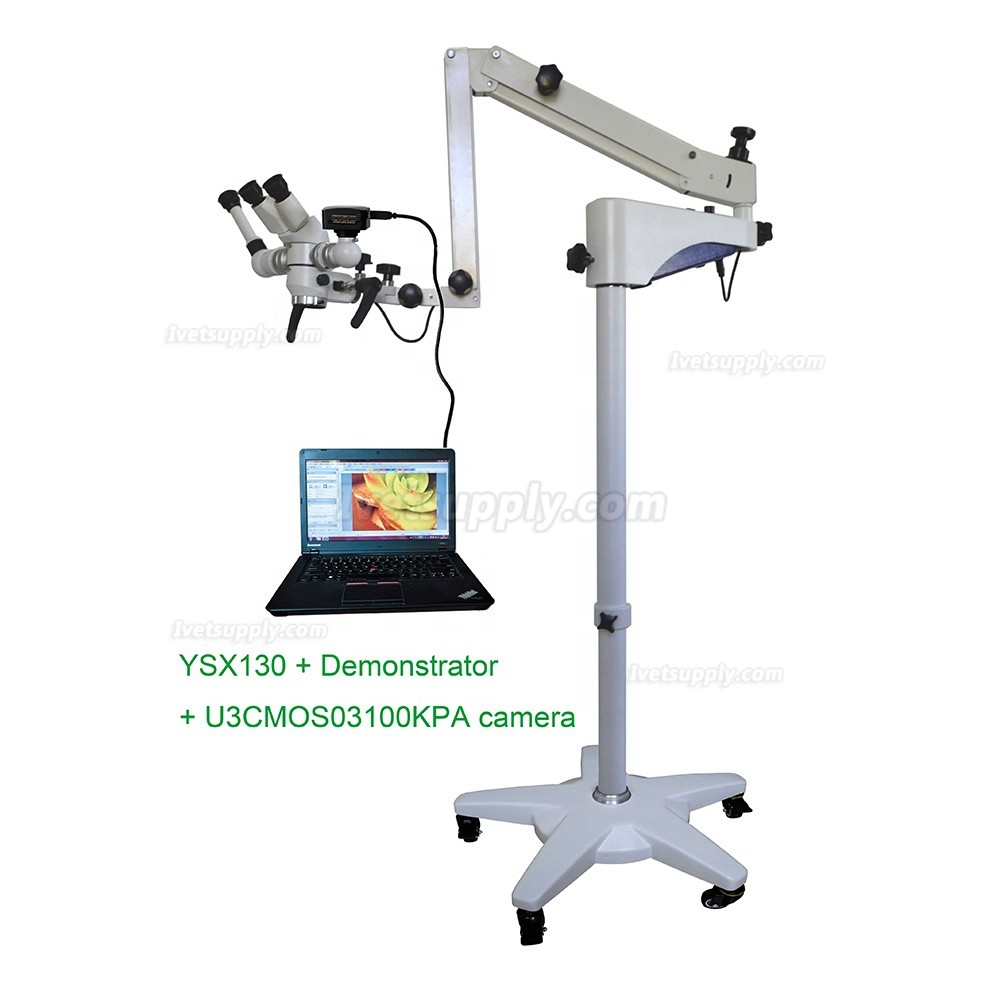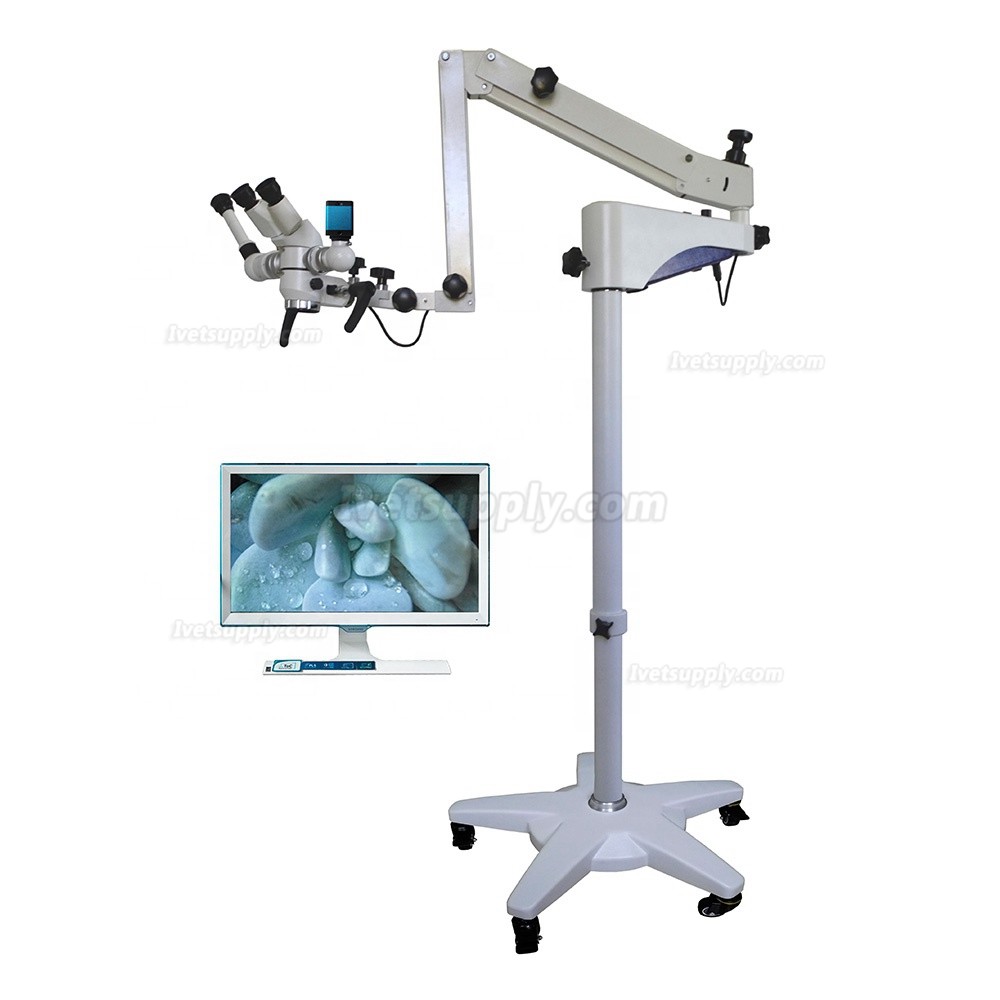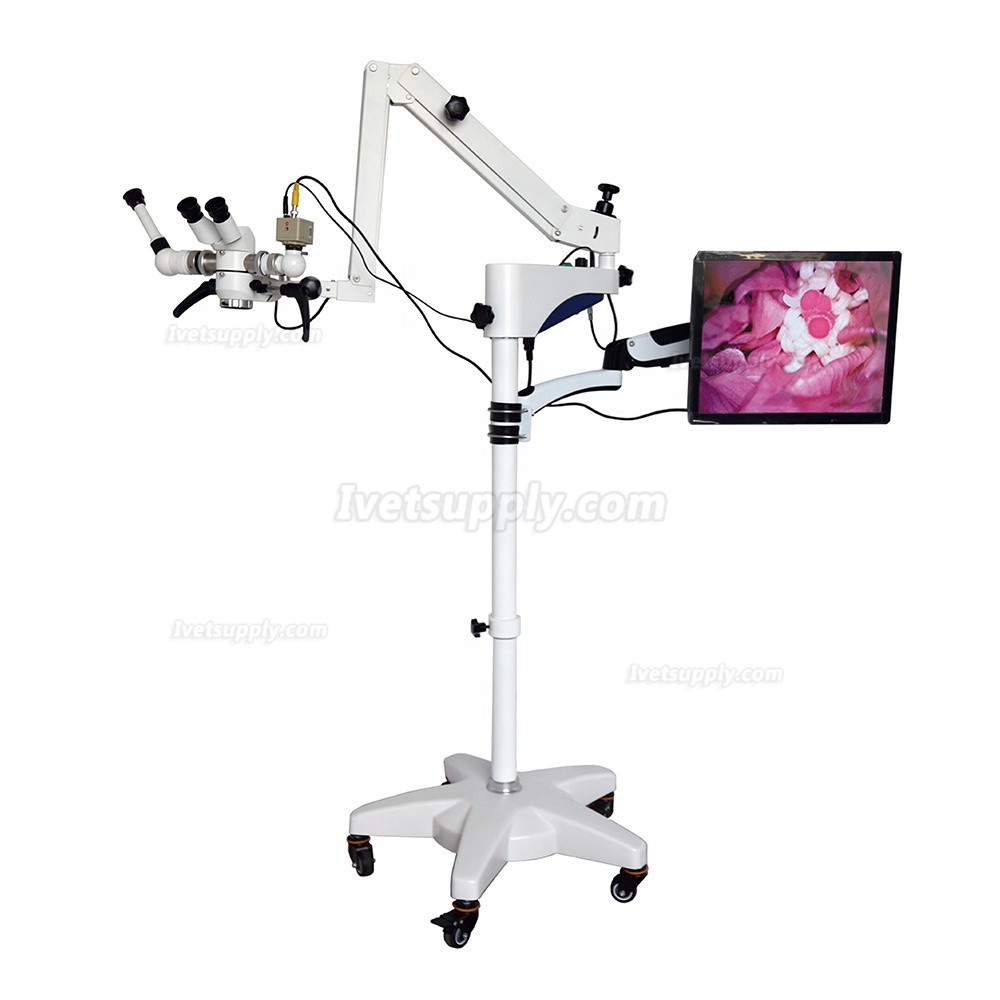 Prev:
Veterinary Surgical Operation Microscope With 5W LED (Clip On Table)
Next:
Veterinary 0°-180°Binocular Multifunctional Surgical Operating Microscope (for ENT and Dental)
Related Products