Veterinary Electrosurgical Unit Diathermy Machine Electrocautery Surgery Cut Electrotome
Veterinary Electrosurgical Unit Diathermy Machine Electrocautery Surgery Cut Electrotome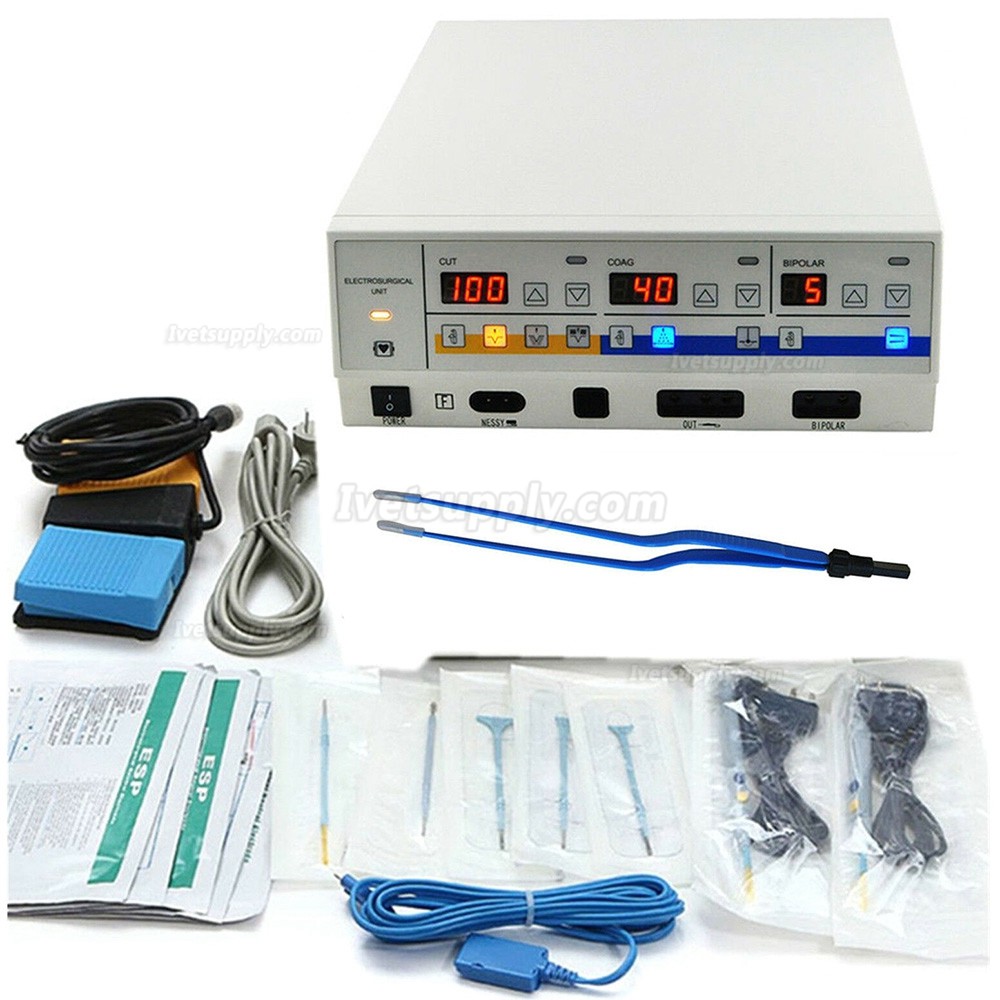 Features:
- The wide scope permanent power, the surgery locates precisely
- The return route pole plate monitor system, guarantees the patient safety
- 300W high efficiency output also continuously adjustable, can meet each kind of surgeon's surgery needs. (General surgery, thoracic surgery)
- Seven kinds of working model, the surgery is quickly easy. (pure cutting, blend 1, blend 2, coagulation, spay, bipolar cut, bipolar coagulation)
- When turn on the Generator, it can check the system by itself
- When the neutral electrode detect that the impendence is between 20Ω and 140Ω, the alarm will be activated and the ESU will be shut down
- There are three kinds of sound to show the 4 different working modes as thefollowing: Error Warning, Cutting & Coagulation, Bipolar
- Many kinds of appendix disposition, best performance-to-price ratio
- Classification: Class I, type BF
- Quality Management: ISO13485
- Line Voltage: 220V/110V 50/60Hz
- Power consumption: 600VA(max.)
Applications:
- Ordinary surgery, cardiology, urology, gynaecology, thoracic surgery, oncology
Technical Specification:
Work Type

Work Mode

Frequency

Rated Power

Wave

Vp-p

Monopole

Incision

Pure Incision

416KHz

0-300W(500Ω)

Sine Wave

2200V

Mixed Incision I

416KHz

0-250W(500Ω)

Modulate Sine Wave

3000V

Mixed Incision II

416KHz

0-200W(500Ω)

Modulate Sine Wave

3700V

Concreting

Standard Concreting

416KHz

0-100W(500Ω)

Modulate Sine Wave

4500V

Jet Concreting

416KHz

0-80W(500Ω)

Modulate Sine Wave

5800V

Bipolar

Dual Concreting

416KHz

0-70W(100Ω)

Modulate Sine Wave

700V
Full suspension microcomputer control detection output
The output of the cutting and coagulation currents are returned to the host from the negative plate , to avoid the possibility of burns patients with other parts of the ground , such as infusion stand , ECG electrodes , anesthesiologists seats radically.
Full-featured power automatic compensation precise power control various output port independent output
When one or more accessories, such as electric knife pen , tweezers or a glimpse of electrodes simultaneously , and when connected to an electric knife , open the output terminal only has the output interface is not open no other output . This safety feature can protect the doctor and the patient will not be no need to open parts of the fire. Full-featured power automatic compensation.
Common Interface endoscopic high-frequency generator
Remote Diagnosis
Dedicated patient return electrode contact quality inspection system
Real-time monitoring of the patient return electrode is in contact with the skin , but a reduction of the contact surface that increases the resistance to an unsafe level , the machine will automatically alarm and stops the output . Common endoscopic high-frequency generator connected to the interface can cystoscopy , arthroscopy , laparoscopy , thoracoscopy , hysteroscopy and so on. Can implement with bladder gasification resectoscope transurethral resection .
3 kinds of cutting modes:
Pure cut : for how to organize the fine cut without damage .
Cut a mix , mixed cut 2 : for how to organize , provide good coagulation effect in cutting simultaneously. These three cutting modes are instant feedback system controls that power compensation .
2 kinds of coagulation modes:
Low -contact coagulation : for laparoscopic surgery and other fine organizations quickly contact coagulation. Spray coagulation : Suitable for large areas of tissue bleeding , but caused only a very superficial eschar layer .
Bipolar Output
Standard bipolar : for neurosurgery and orthopedic surgery.
Package Include:
Electrosurgical Unit Main Unit 1 pc
Pencil 2 pcs
Disposable negative plate 5 pcs
Negative plate cable 1 pc
Bioplar forceps 1 pc
Bioplar forceps cable 1 pc
Foot switch 1 pc
Power cable 1 pc
Fuse 2 pcs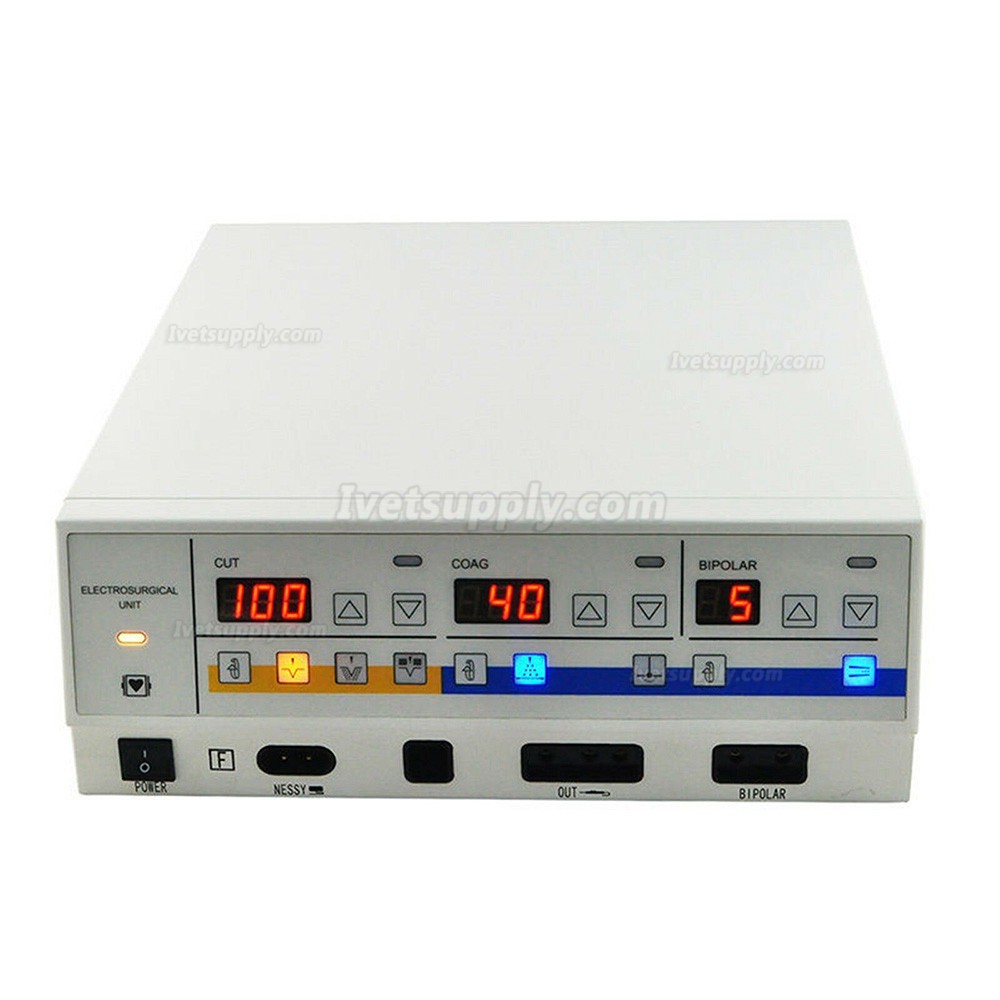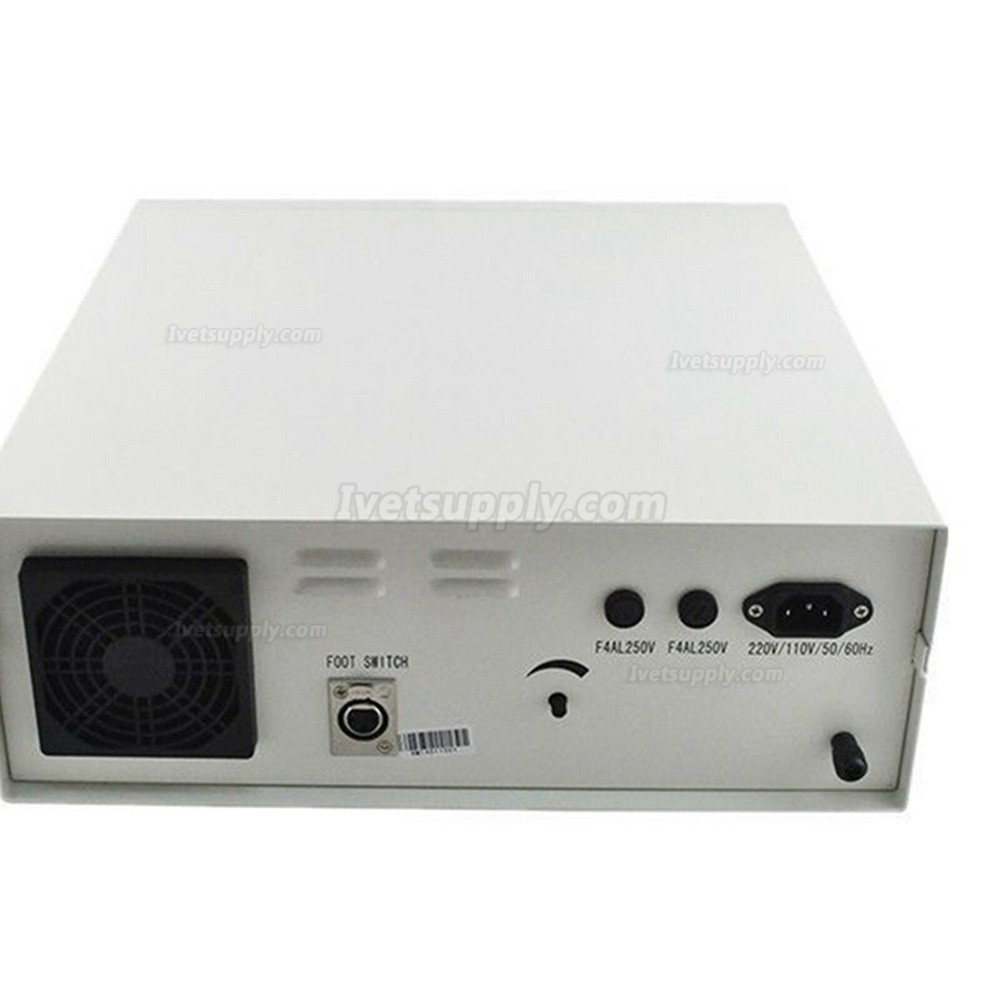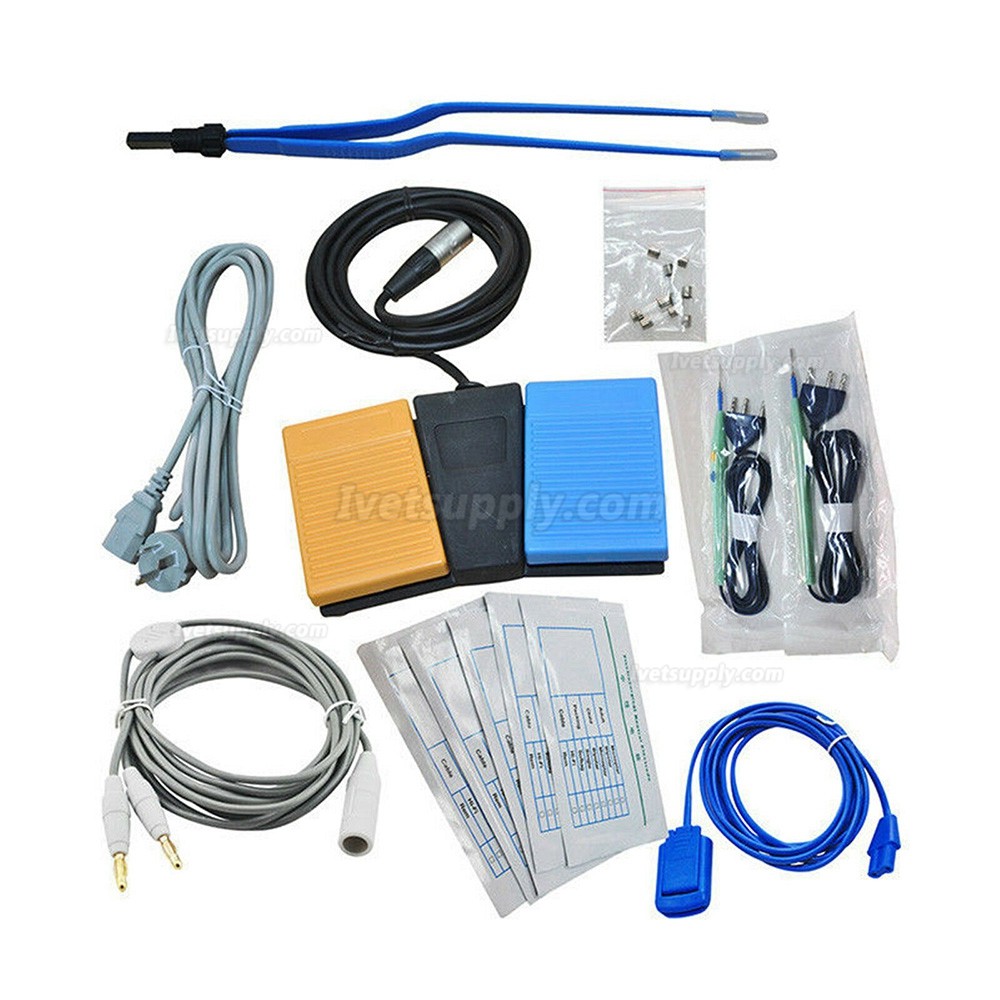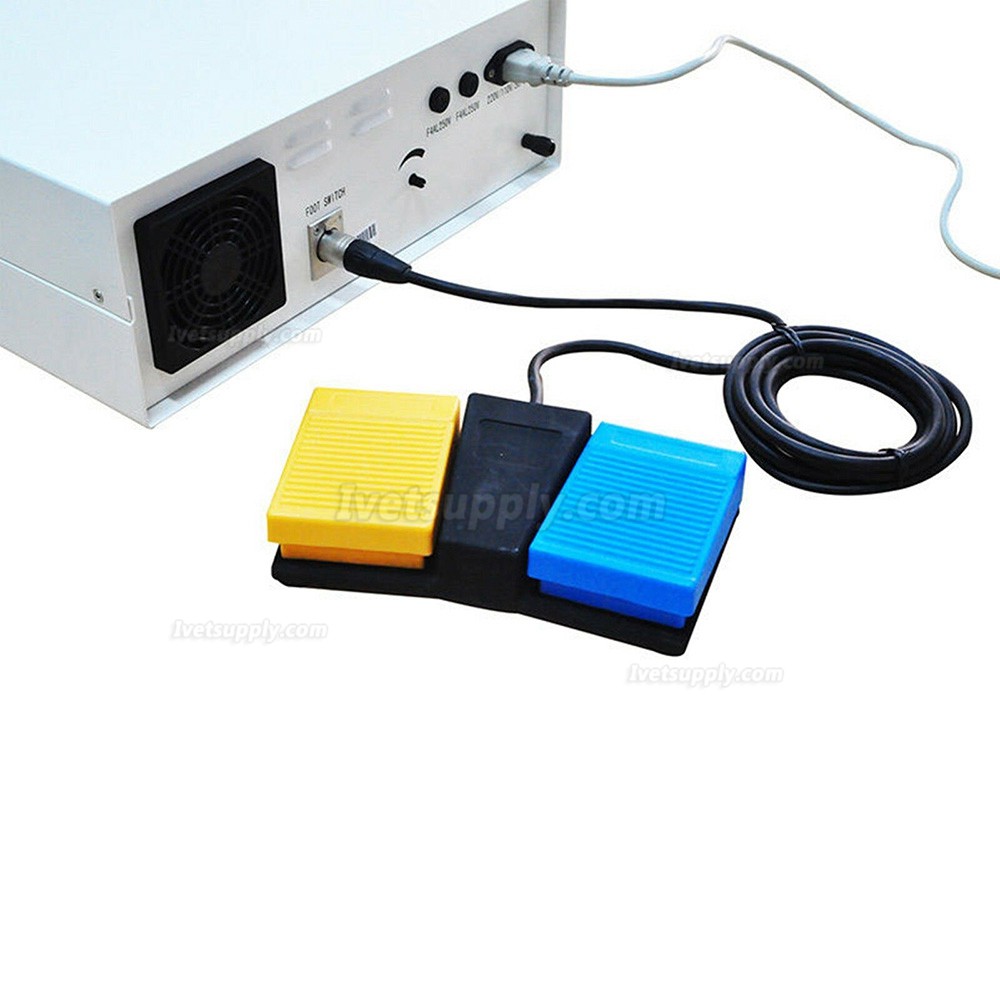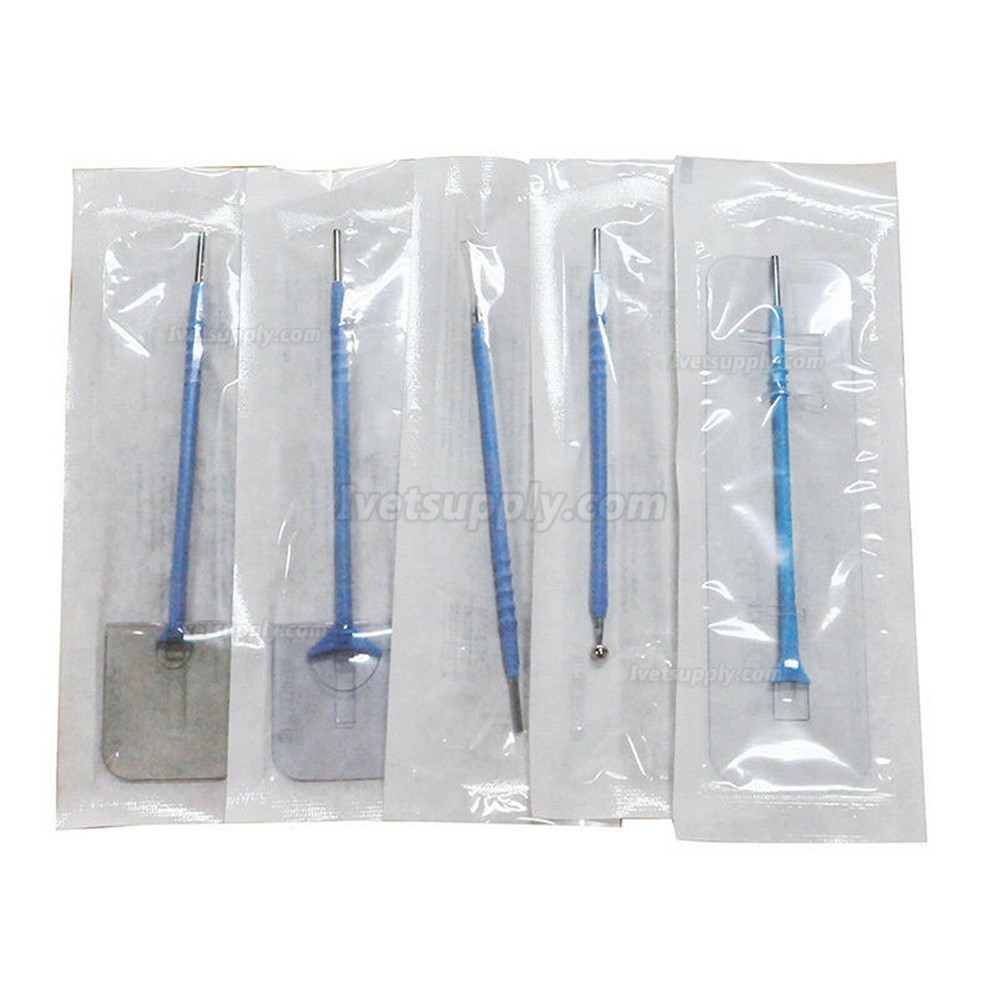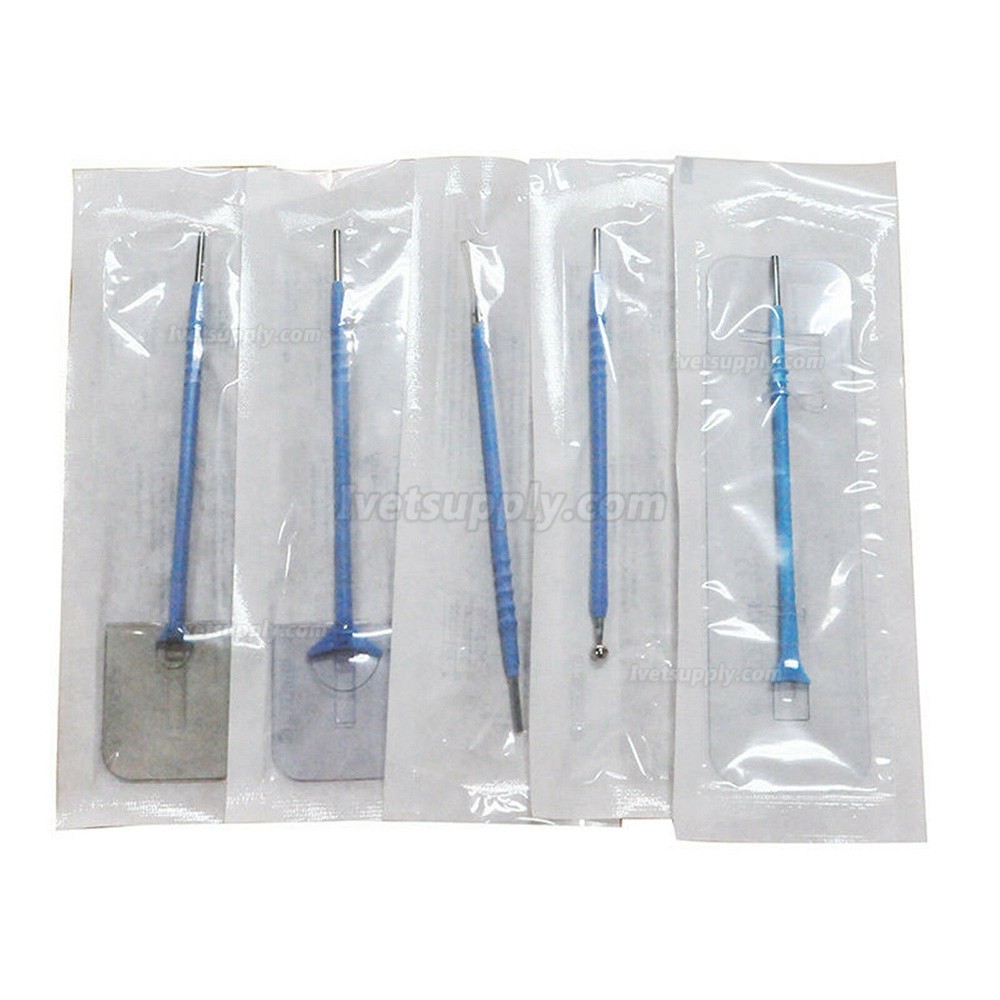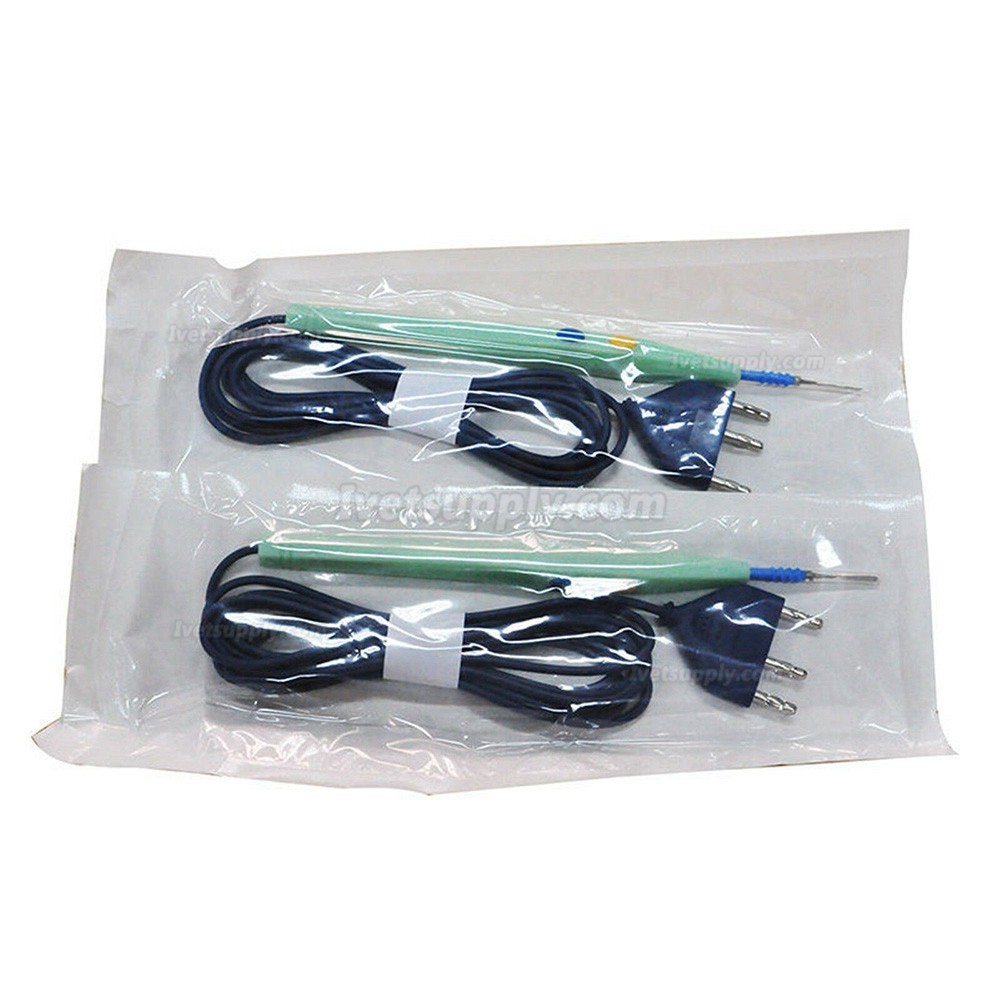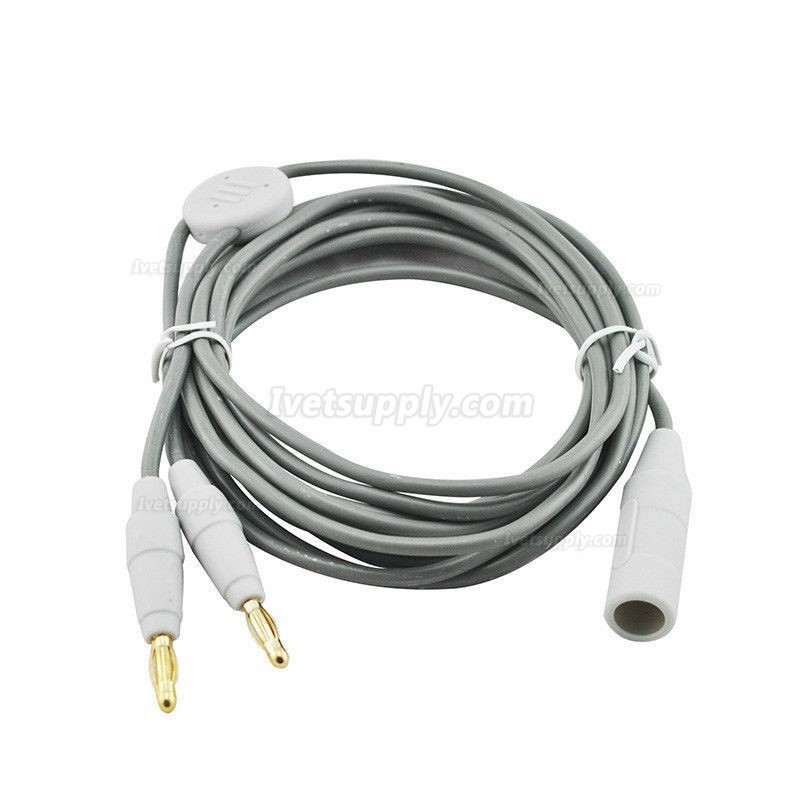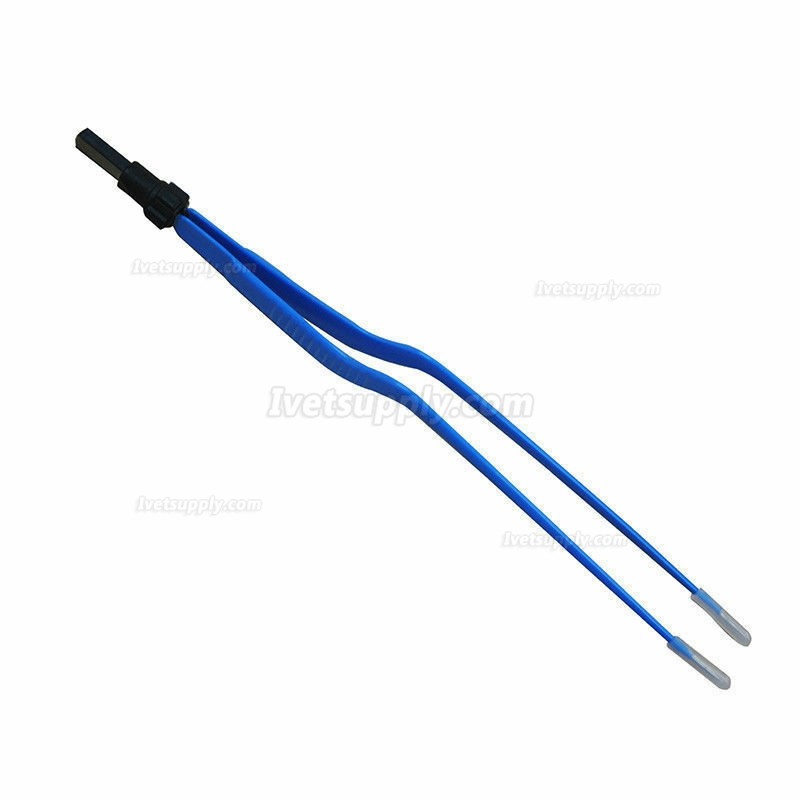 Prev:
VET Animal Pulse Oximeter Veterinary Ear Clip SpO2 Pulse Rate Waveform
Next:
Veterinary Electrosurgical Unit ESU Bipolar Diathermy Machine Bipolar Coagulator Portable 100W
Related Products