Veterinary Anesthesia Breathing Equipment Accessories Nose Filter
Veterinary Anesthesia Breathing Equipment Accessories Nose Filter
Description:
Disposable breathing filter (hereinafter referred to as breathing filters), respiratory filters for single use,
mainly for breathing machine and anesthesia machine pipeline filter bacteria, particles and increase the degree of wet gas,
can also check in lung function pulmonary function tests with the equipment for use in patients with
bacterial pathogens for filtering droplets to protect spirometry equipment, but also prevent cross-infection.

Simple filter-related technical parameters:
Dead space capacity: 35ml
Dust filtration rate: 99.999%
Bacterial filtration rate: 99.99%
Virus filtration rate: 99.9%
Resistance: at a flow rate of 30l / min in the case, and resistance at 0.05kp

1. High precision filter membrane effectively filters particles, bacteria, pathogen in the breathing gas.
2. Humidifier interface humidifies the gas in the gas channel and prevent the dry gas to stimulate the user's respiratory tract.
3. The thread shaped connecting tube can be turned in any direction.
4. Standard respiratory pipeline interface can be connected with other respiratory equipment.
5. Good gas permeability, long time using and prevent to be plugged.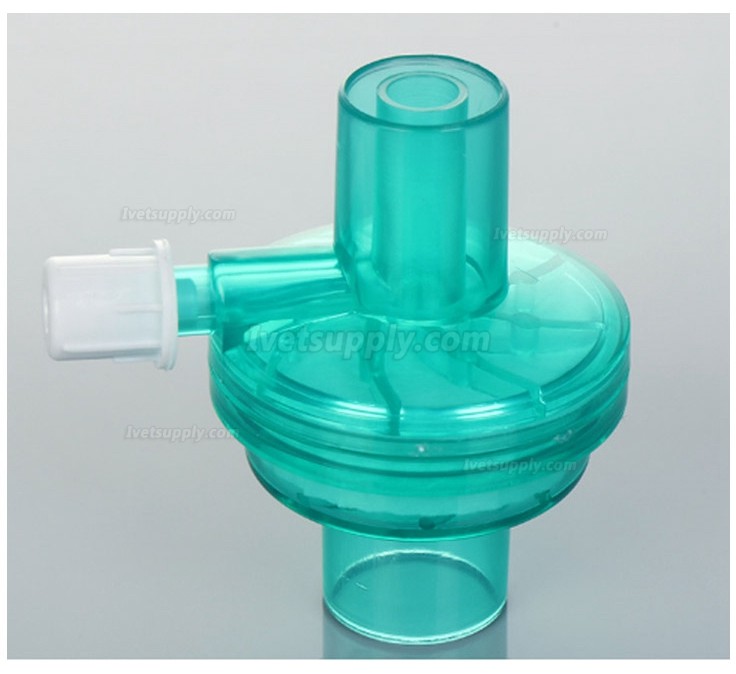 Prev:
Veterinary Manual Resuscitator Oxygen Exhalation Resuscitator Set HX002-ACI
Next:
Veterinary Customized Size Pet Animal Anesthesia Induction Chamber
Related Products