Quicking Veterinary Canine Giardia Ag Triple Rapid Test Dog Giardia Test Strip
Quicking Veterinary Canine Giardia Ag Triple Rapid Test Dog Giardia Test Strip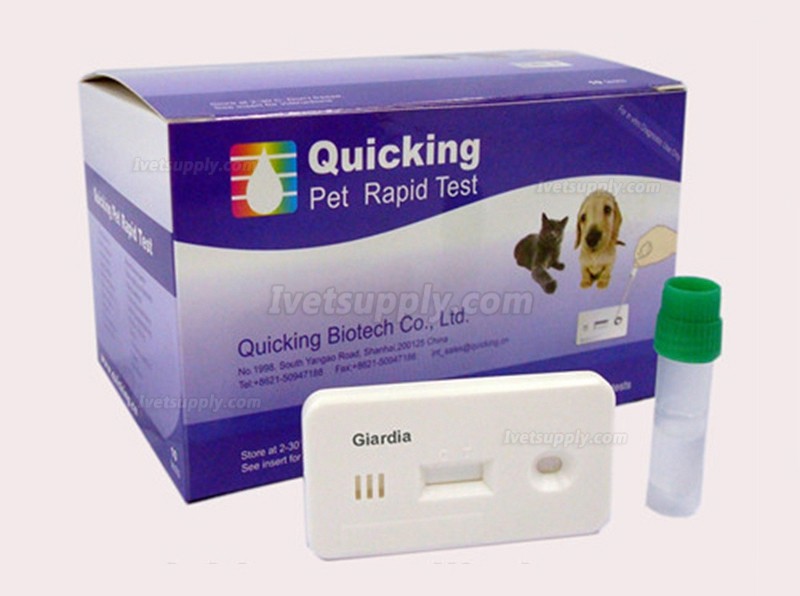 Test procedure
- Collect dog's feces or vomit with the swab stick from dog's cloaca or on the ground.
- Insert the wet swab into the provided assay buffer tube. Agitate it to assure good sample extraction.
- Take out the cassette from the foil pouch and place it horizontally.
- Gradually drip 3 drops each of sample extraction into the sample holes.
- Interpret the result in 5-10 minutes. Result after 10 minutes is considered as invalid.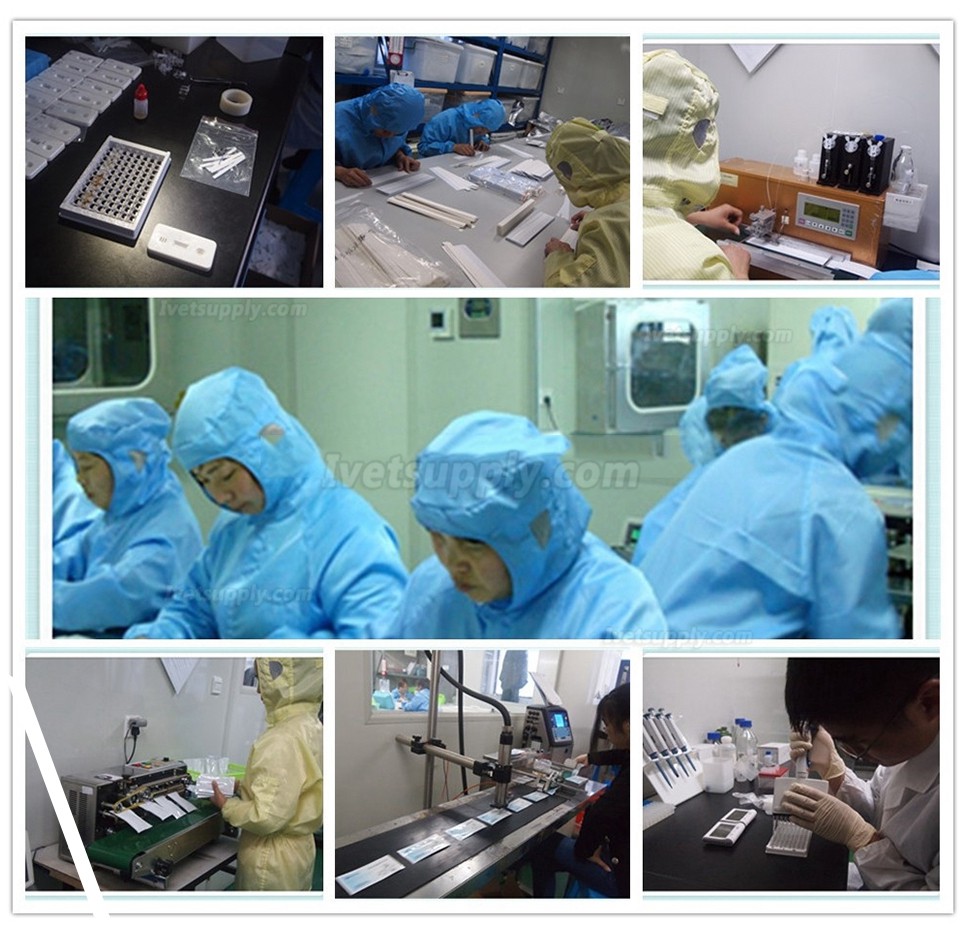 Prev:
10pcs Animal Ear Tags Anti Corrosion Stainless Steel Safety Innocuity Mouse Fish Ear Number
Next:
Veterinary Anesthesia Latex Free Bellows for Anesthesia Machine Accessories Latex bellows
Related Products