Keling Veterinary Portable Phlegm Suction Unit Small Volume Oil Free Phlegm Suction Machine
Brand: Keling
Availability:

In Stock
Keling Veterinary Portable Phlegm Suction Unit Small Volume Oil Free Phlegm Suction Machine
Description:
The portable phlegm suction unit is applicable to suck thick liquid such as pus-blood and phlegm under negative pressure.
● Oil-free piston pump helps to keep from oil mist pollution.
● Plastic panel makes it resistant from water erosion.
● Overflow valve helps to prevent liquid from flowing into pump.
● Negative pressure is adjustable according to requirements.
● Small volume and light weight, easy to carry, especially suitable for emergency and doctors going their rounds outsides.
Product parameters:
1. Ultimate negative pressure value: ≥0.075MPa (H003-A/H003-C) ≥0.070MPa (H003-B)
2.Air exhausting speed: ≥15L/min (H003-A) ≥11L/min (H003-B) ≥18L/min (H003-C)
3. Power supply: AC220V±22V/110V±11V, 50/60Hz±1Hz DC12V(H003-A only)
4. Regulating scope of negative pressure: 0.02MPa ~ maxium
5. Reservoir: ≥1000 mL, 1pc
6. Input power: 90VA
7. Noise: ≤65dB(A)
8. Suction pump: piston pump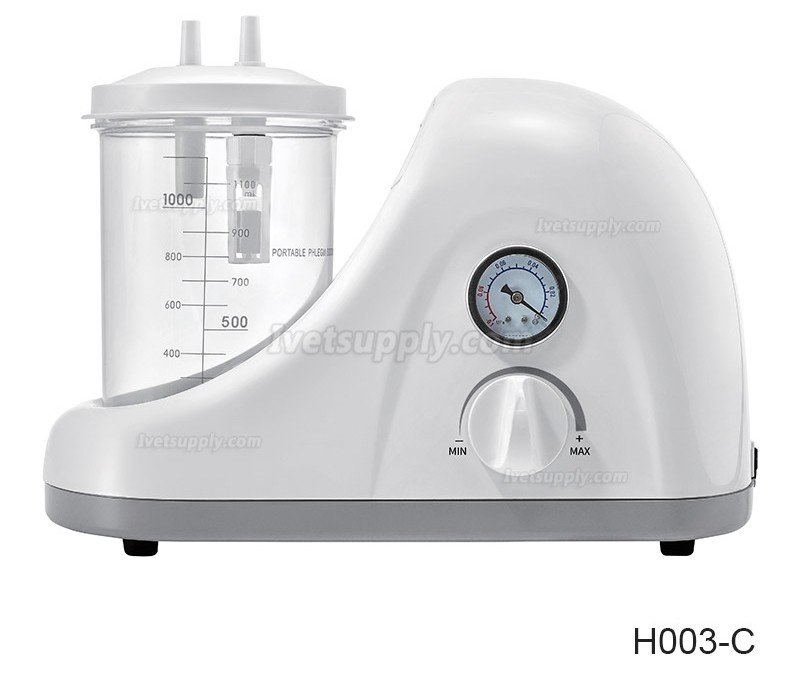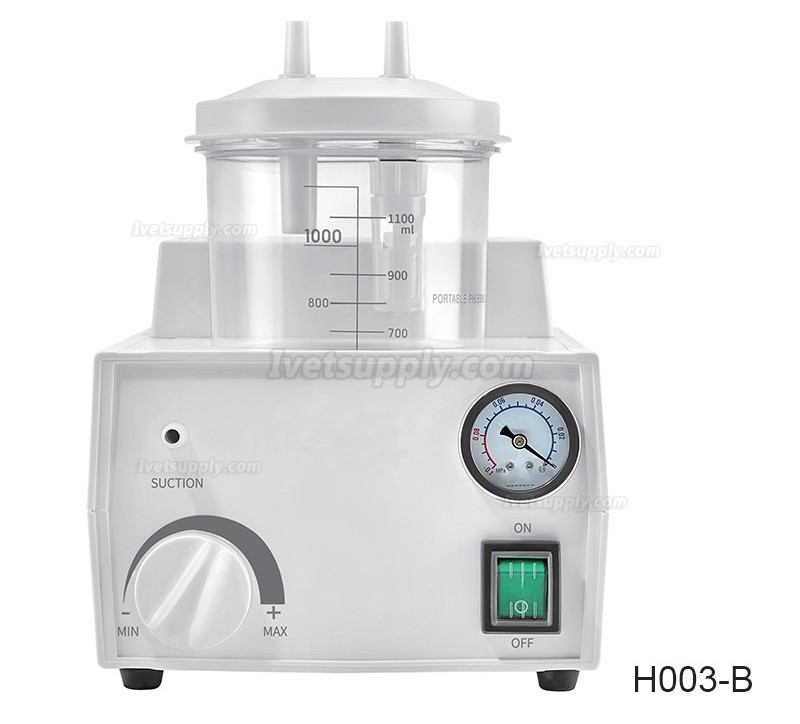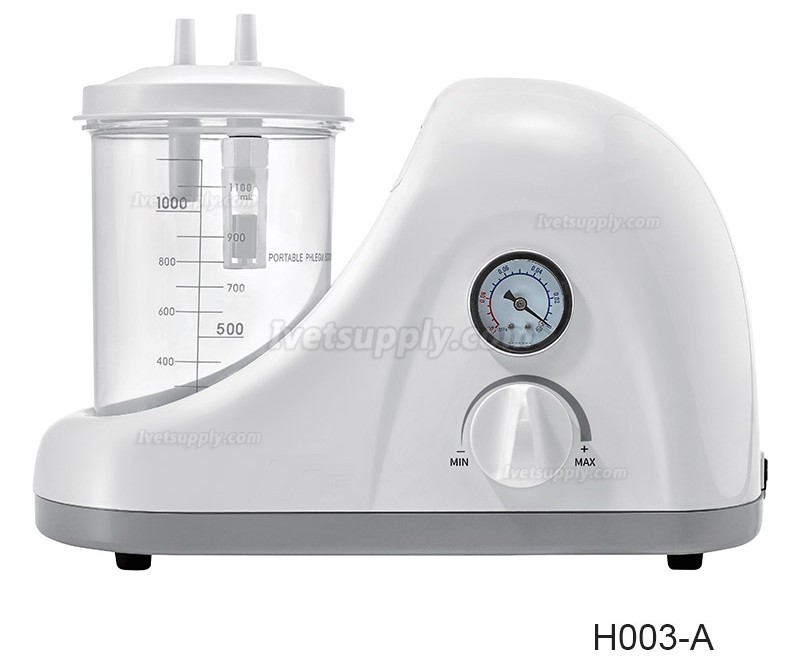 Prev:
Keling Medical Hospital Surgical Use Electric Portable Phlegm Suction Machine Portable Phlegm Suction Unit
Next:
Keling Medical Hospital Mobile Portable Phlegm Suction Unit
Related Products