Keling Medical Hospital Mobile Portable Phlegm Suction Unit
Brand: Keling
Availability:

In Stock
Keling Medical Hospital Mobile Portable Phlegm Suction Unit
Product Description
1.High negative pressure,large flux,low noise.It is a brand new mechanism design with suction bottle built in and square negative pressure meter crust.This design not only can reduce the made noise level but also makes it more precise.
2.It adopts advanced overflow-protection design,which can prevent pus and mucus from leaking into the machine.
3.Compact,lightweight,and portable,suitable for emergency and outsideuse.
Product parameters
Brand Name : wondcon
Model Number :H003-F
Product name :Portable Phlegm Suction Unit
Model:H003-F
Input power:90VA
Max negative pressure value:≥0.075Mpa
Pumping rate:≥18L/min
Operation noise:≤65db(A)
Reservoir volume:1000mL,1piece
Working system : short running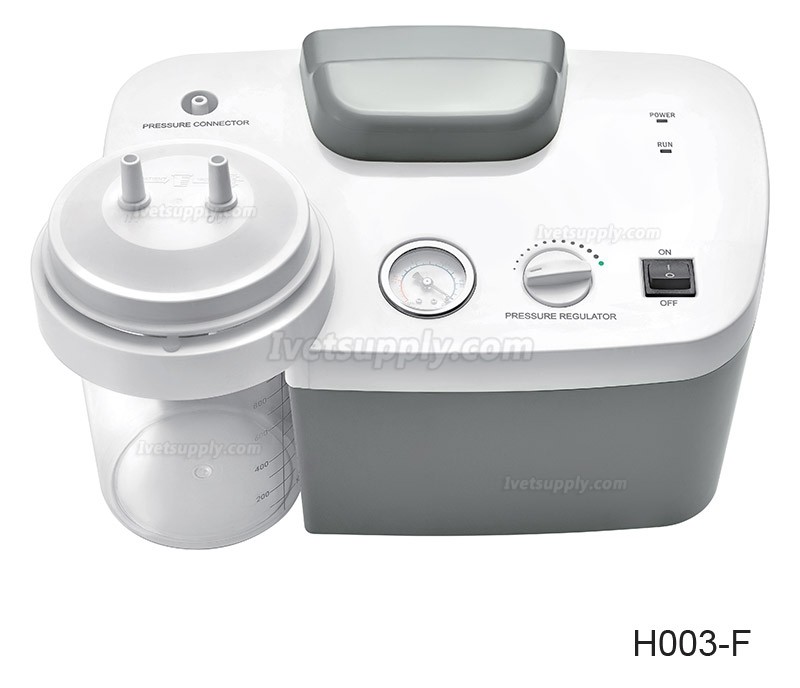 Prev:
Keling Veterinary Portable Phlegm Suction Unit Small Volume Oil Free Phlegm Suction Machine
Next:
5pcs 6.5-10.5mm Veterinary Endotracheal Tube Reinforced Airway Dog Endotracheal Intubation
Related Products