Dongbang Veterinary Warm System Automatic Air Warming System for Animal Surgery
Dongbang Veterinary Warm System Automatic Air Warming System for Animal Surgery
Reasonable price animal warmology mat warmair automatic air warming system for veterinary. Anesthetized patients are unable to regulate their own temperatures. Hypothermia could be caused by core body temperature drops, which could increase the risk of complications. Including but not limited to uncontrolled shivering, wound infections, heart problems, the need for blood transfusion all of these problems could lead to longer hospital stays.Even worse,it could lead to higher risk of death. Warmology will provide a consistent sterilized warm atmosphere, surrounding the patient reducing the chance of Hypothermia (resulting from the administering of anaesthetic during surgeries).

Features:
1.The best solution available for convalescent animal normothermia maintenance.
2.Ventilation and fluid transfusion, allows the fabric to remain dry and warm for extended periods of treatment. They allow the patients to avoid the pain and discomfort of eczema and bedsores (pressure ulcers). Urine, feces and other bodily fluids always irritate the patient's skin and cause skin problems, especially when patient's activities have been restricted in a cage where the mat or floor is wet for longer than normal. This mat is an ideal choice to help create a dry and warm environment for animals.This significantly helps the healing process.
3.12 months warranty
4.Flexible, easy moulded to different sized animals.
5.The sterilized warm air will provide much better
6.ventilation also significantly lower the risk of infection.
7.A very good choice for young animal incubation also. Machine washable, easy to clean, eco-friendly (SGS approved)
8.Made from patent pending fabric with cubic honeycomb structure, provides 3D support to the patient's body (40 points per square centimeter), filtering dirt in dense fibers.
9.No electric hazard risk, (no electric wires are used internally), preventing possible injury from exposure to liquids and chewing.
Product parameters:
Type : Warmology Mat
Application : veterinary warming air for animal
Color : White
Function : Heating
Temperature control : 4 stages
Negative Ion generator : Yes
Alarm system : Fault, over heat
Supply Ability:
200 Unit/Units per Month

Packaging Details:
Lab Use Veterinary Portable Anesthesia Machine
Package material: PE film, Foam corner, cartons
Package Size:67*35*49cm(L*W*H)
N.W: 16KG
G.W: 18KG

Lead Time :
Quantity(Units) 1 - 3 >3
Est. Time(days) 10 To be negotiated

Reasonable price animal warmology mat warmair automatic air warming system for veterinary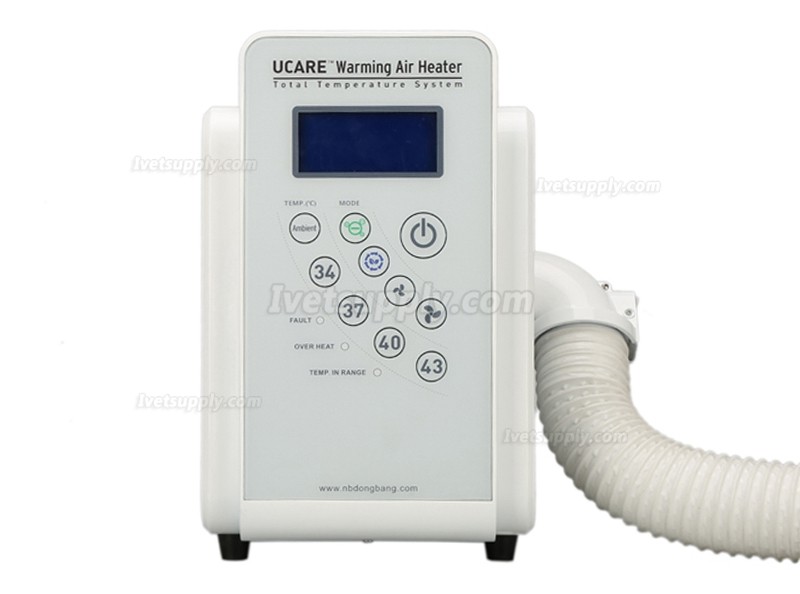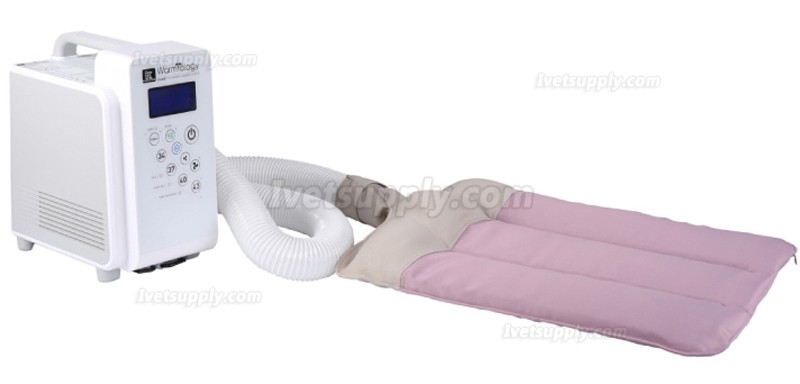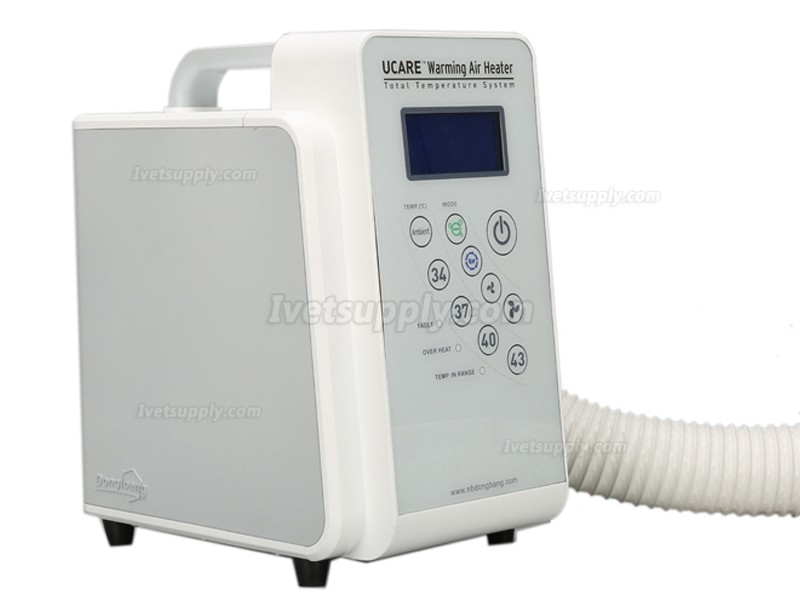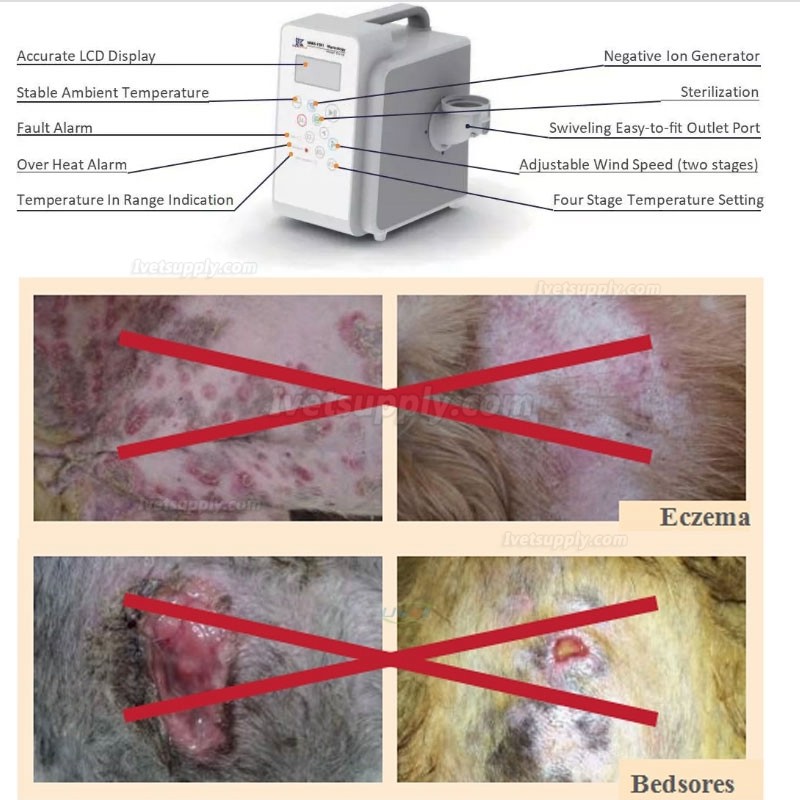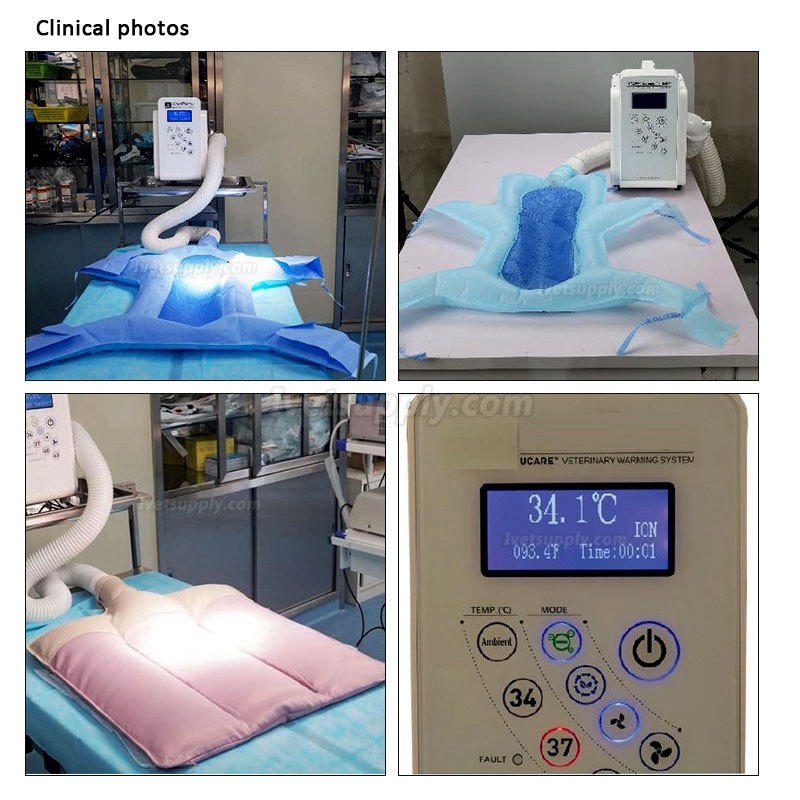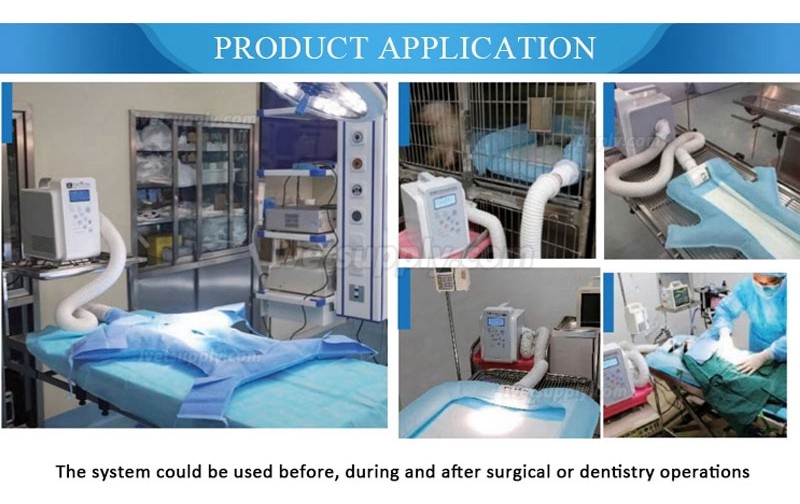 Prev:
Double Eagle HC17 Veterinary Protection X Ray Lead Glasses 0.35mmPb or 0.5mmPb
Next:
Pet Cushion Air Permeable Blanket Sleeping Bed for Dogs and Cats Supplies Cushion
Related Products