Dog Chew Toys Pets Toothbrush Toys Corn Teething Cleaning Dental Rope Toys
Dog Chew Toys Pets Toothbrush Toys Corn Teething Cleaning Dental Rope Toys
This product is designed according to the features of dog's teeth, the novel designed molar protrusions are zigzag and arranged horizontally and vertically,which can thoroughly clean dog's incisors,fangs and molars calculus effectively,fully protecting dog's dental health.
This product is made of healthy and bite resistant TPR material and tearing resistant cotton rope,which will not be deformed even if plays with itfor a long time.When dog playing with this toy at the first time or giving the toy to a large dog,we recommend to control the playing time within 15 minutes,after which it can be increased to 20-30 minutes per day.
When dog is playing the toy,dog toothpaste or attractant can be applied in the teeth cleaning aisle,to attract dog's interest and truly realize the function of the dog brushing teeth by himself while playing.
Separate the product from the cotton rope and put dog snacks in the middle aisle,then this toy can be used as a food leaking toy.Also,the toy is suitable for dogs of any age, whetherit is a small dog,a large dog, or a ferocious dog, they will be very happy.
Dogs use the toy frequently can fully consume their extra energy, clean teeth,improve IQ,exercise, and relieve anxiety while playing,also avoid dogs destroy furniture or clothes when the owner is not at home.
Multi-functional corn shaped dog toothbrush.
Detachable cotton rope and upgraded TPR material.
Serrated protrusions will clean dog's teeth deeply.
Great toy to burn up dog energy, improve IQ and relieve anxiety.
Suitable to dogs in any age or breeds, such as small, medium and large dogs.
Specifications
Colour: Yellow
Type: Dog Chew Toy
Material: TPR + Cotton dog bite rope
Size: 110 x 56mm (4.4 x 2.2 in) ( L*D)
Weight: 7.6Oz
Features: Playing
Package Includes:
1 x Corn Dog Chew Toy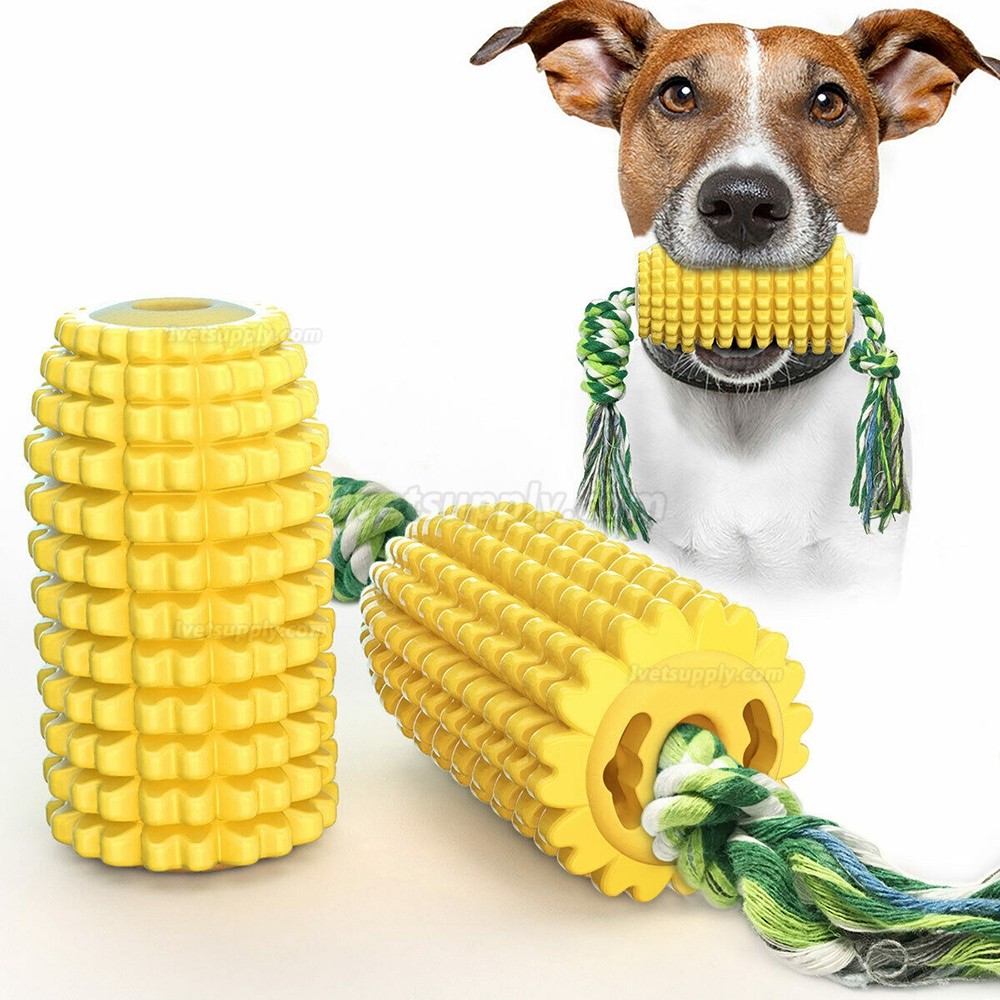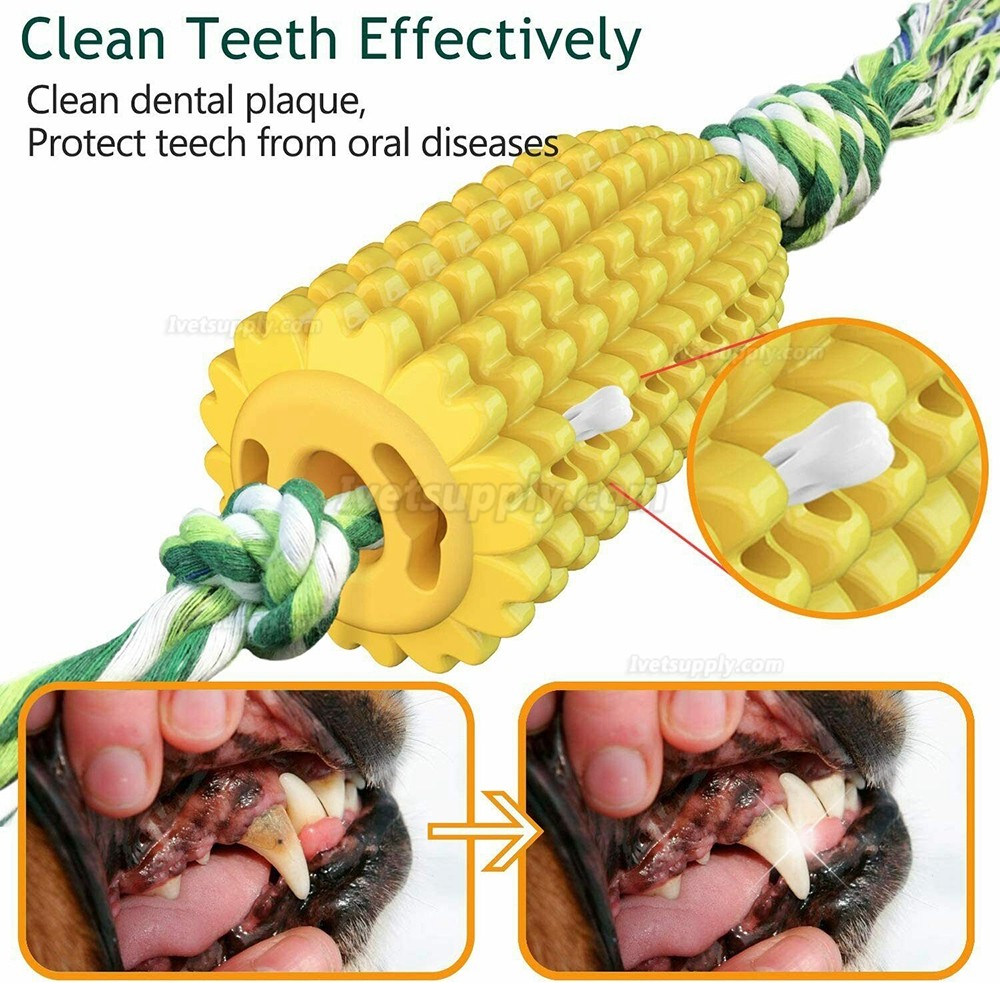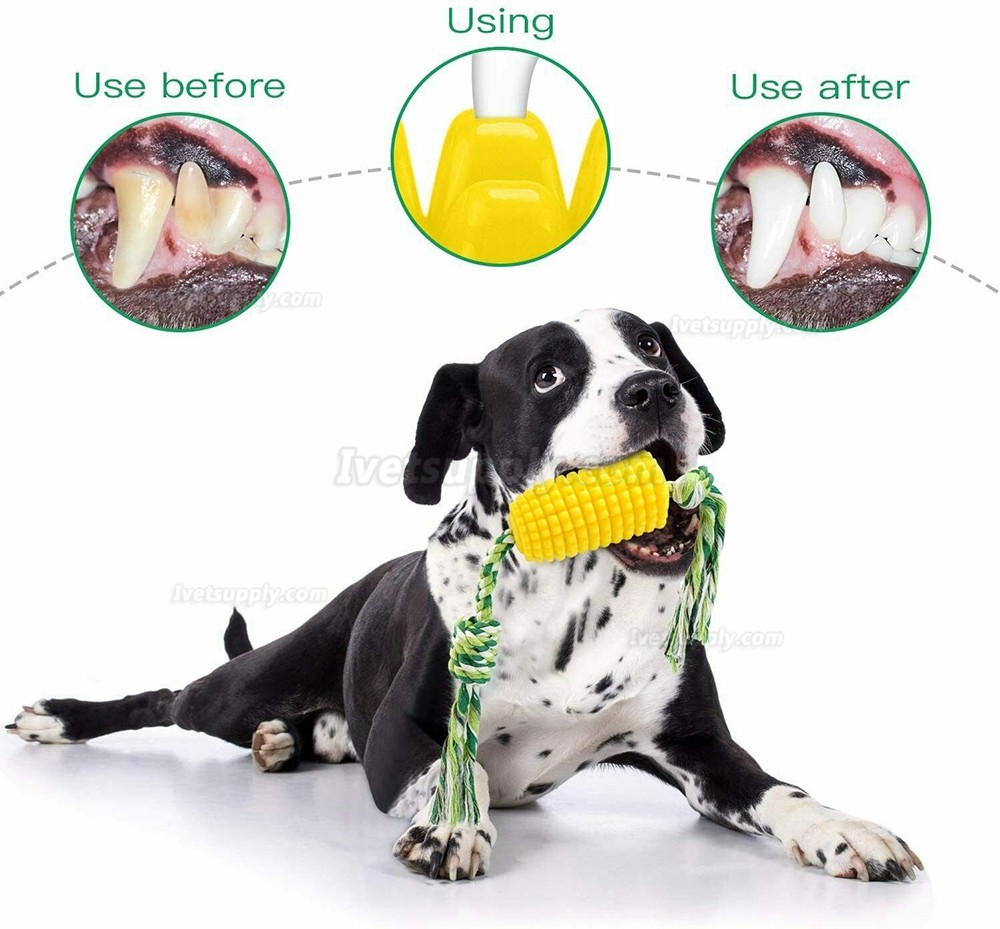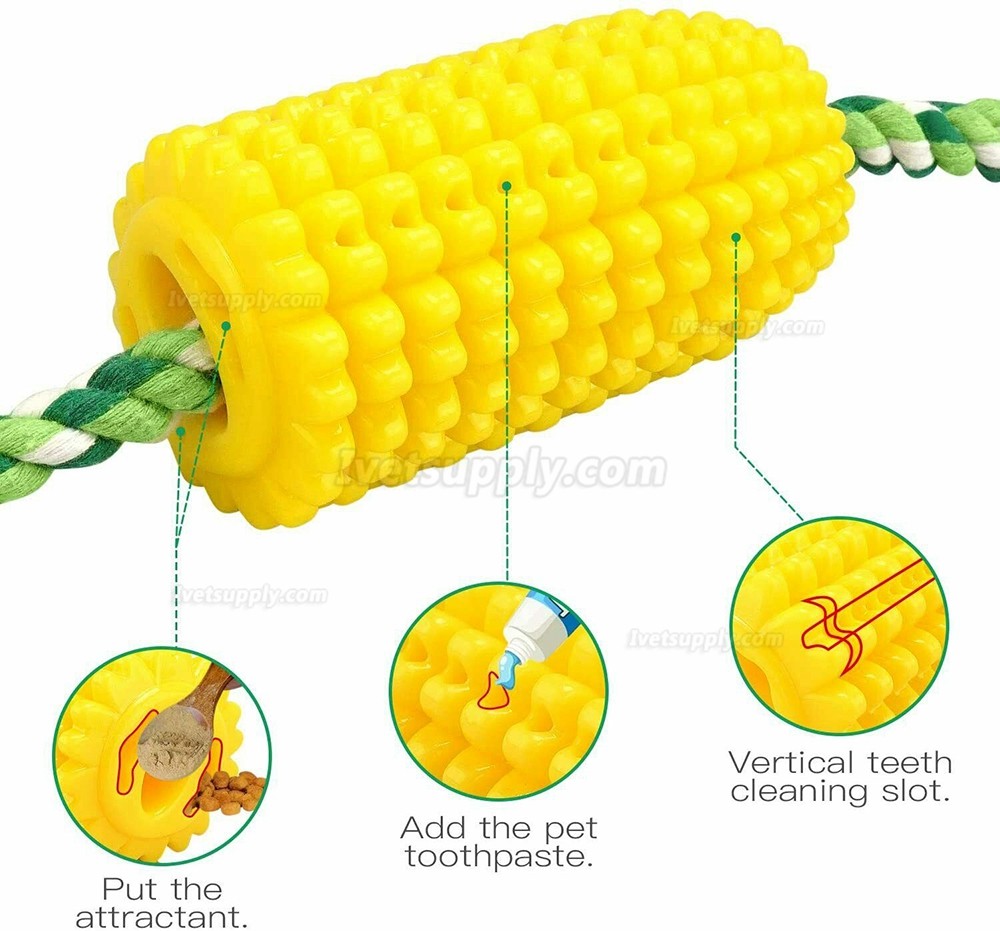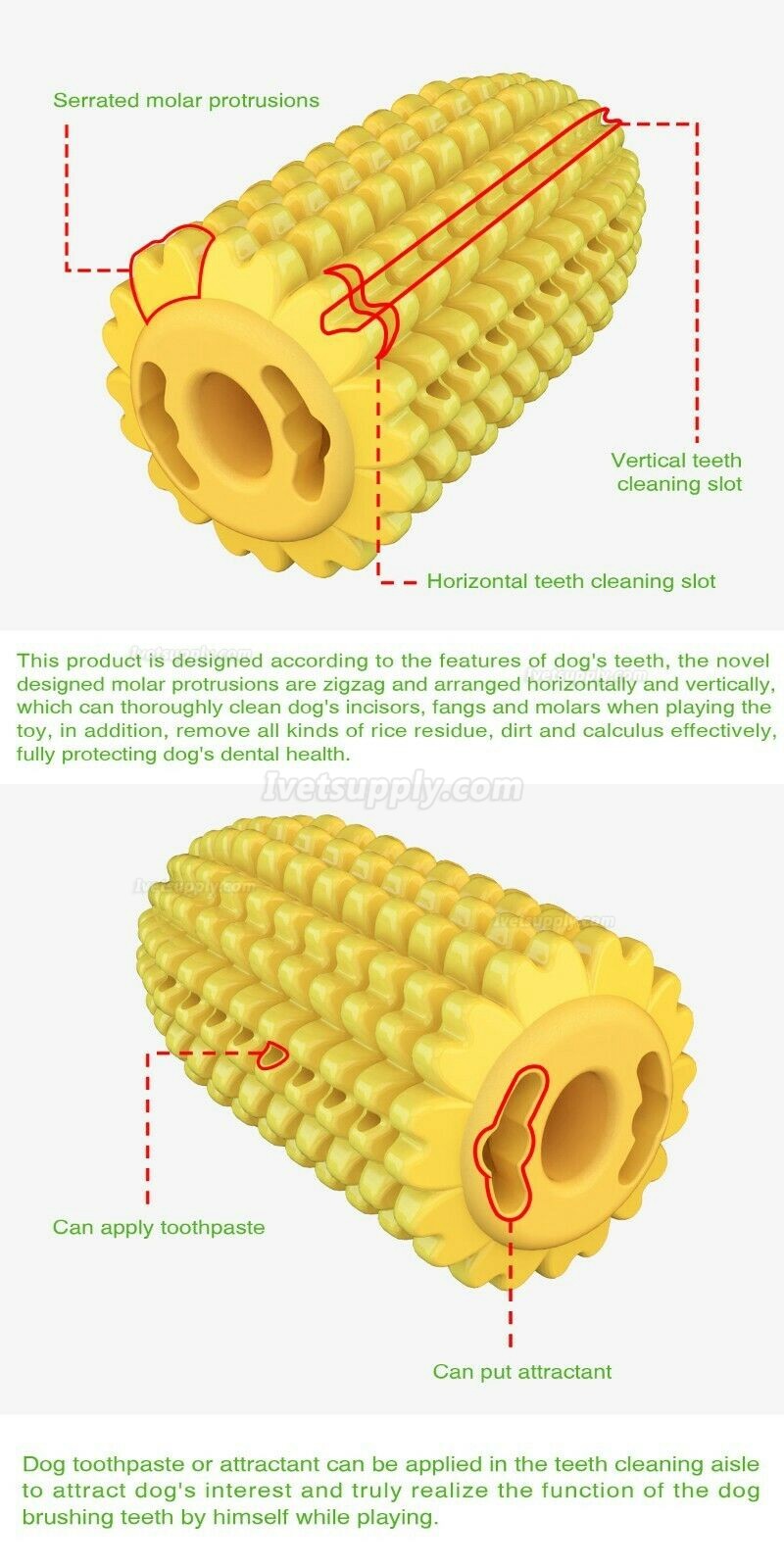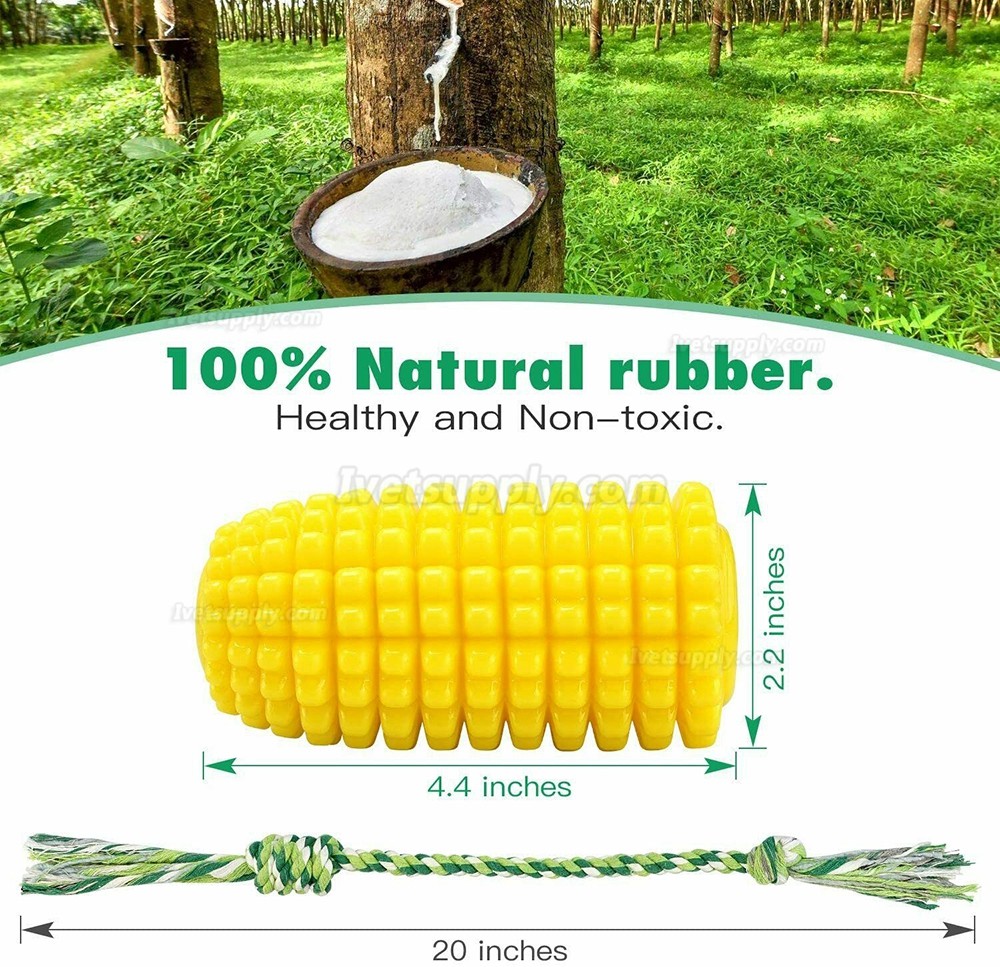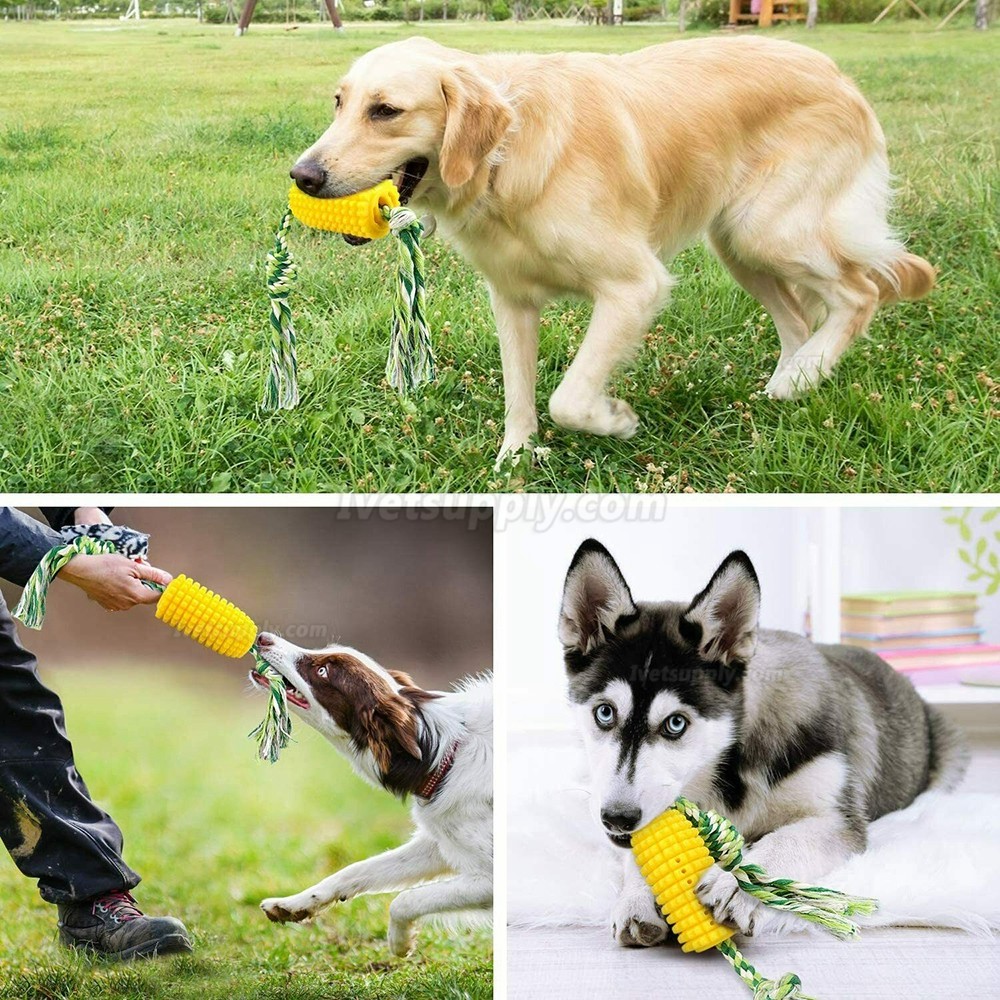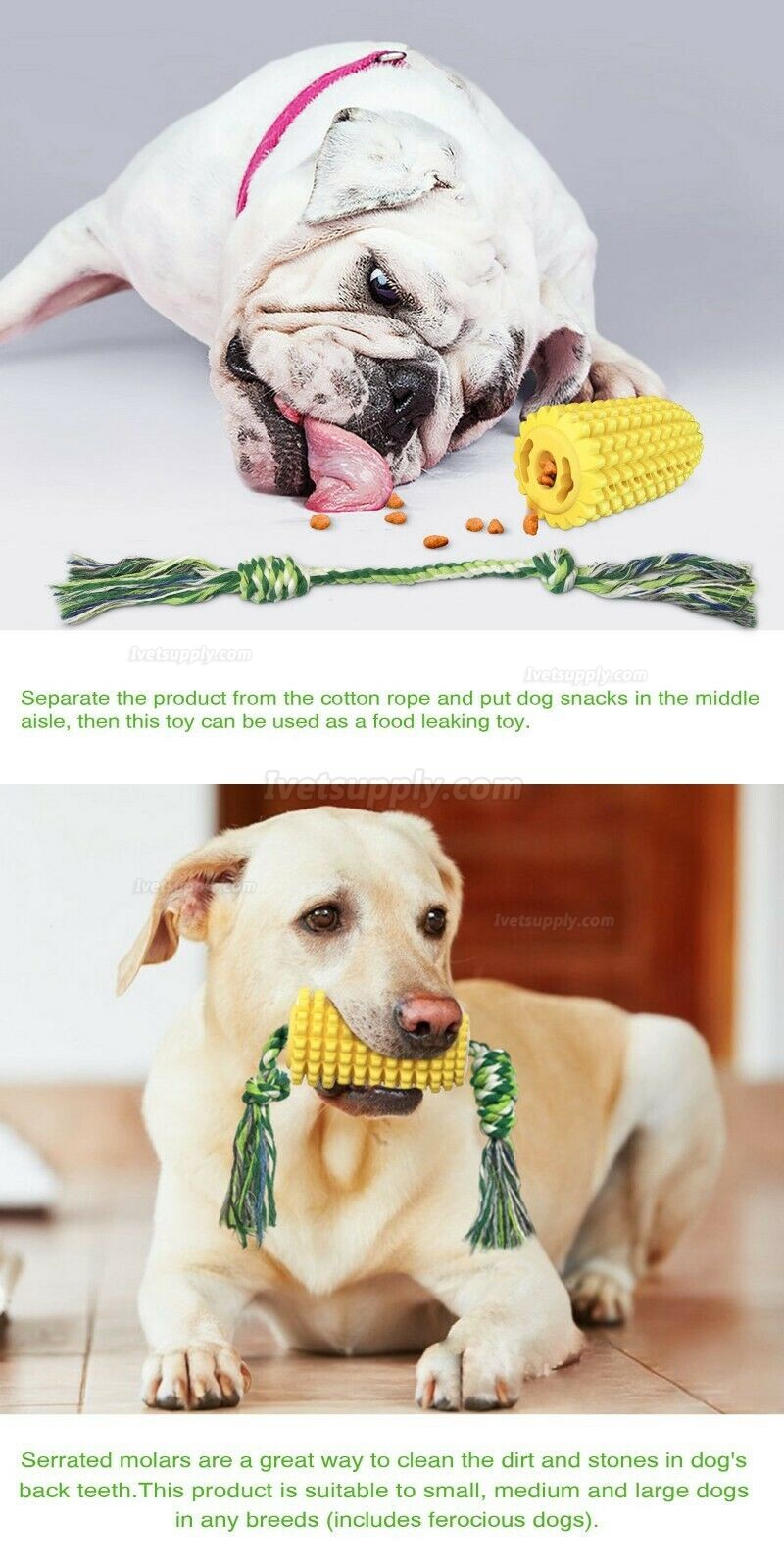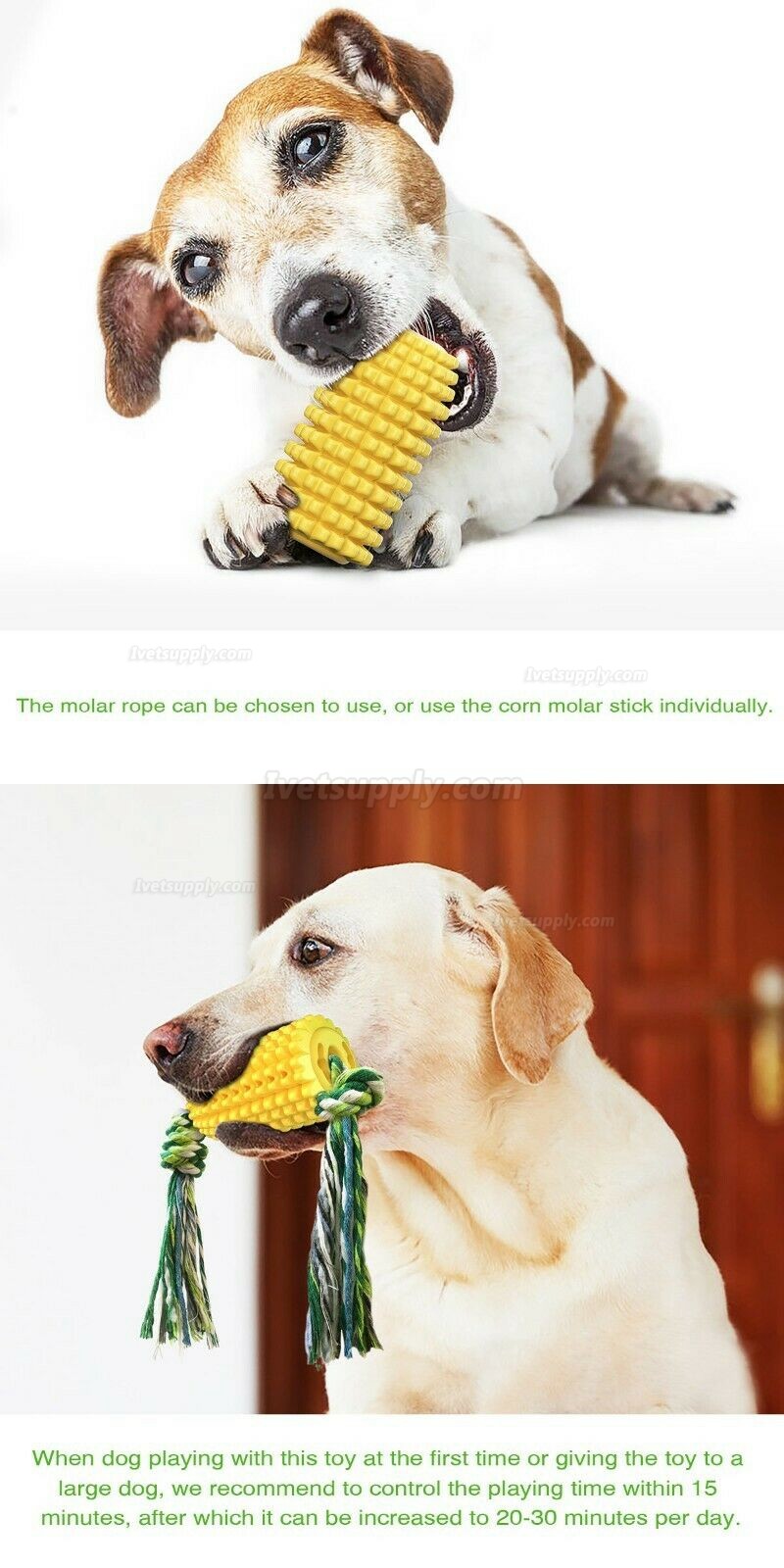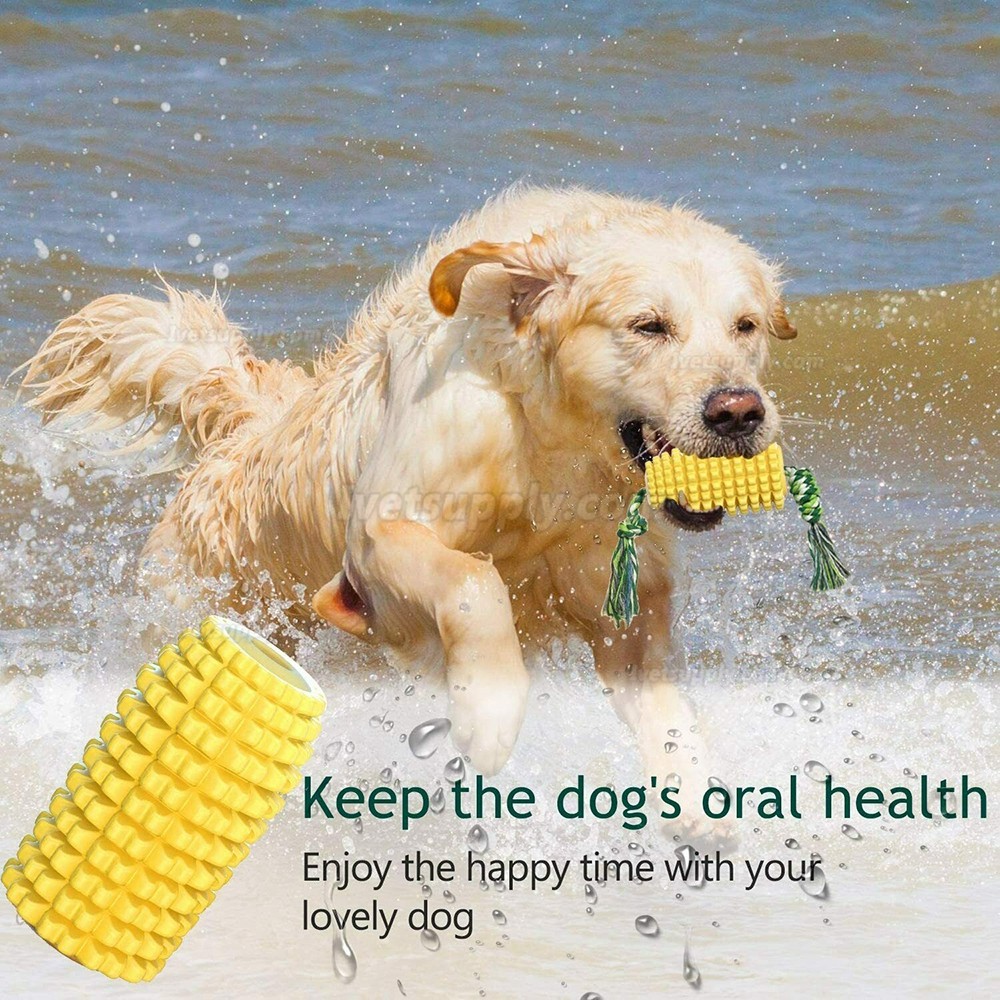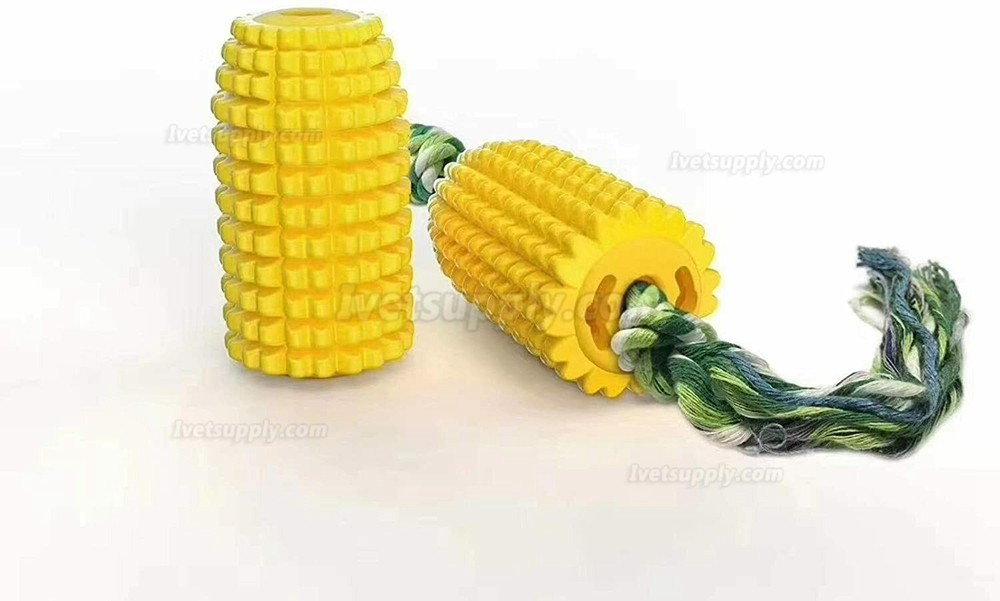 Prev:
Electric Automatic Lifting Cat Ball Toy Interactive Puzzle Smart Pet Teaser Toys
Next:
Pet Dog Chew Toys Aggressive Chewers Teeth Cleaning Oral Toothbrush Rubber Bone
Related Products