Bojin 8200 Surgical Orthopedic Drill for Veterinary and Animals, Medical Skull Saw
Bojin 8200 Surgical Orthopedic Drill for Veterinary and Animals, Medical Skull Saw
Electric : Yes
Multifunctional : Yes
Weight (with battery) : ≤1000
Grams Speed : 0-15000 rpm
Power source : Battery

Features:
System 8200 is the updated product for system 8000with the additional feature of multifunctional function. The hand-piece is compatible with several attachments, allowing quick and easy changing during surgery, for a variety different applications with the one device. Simplicity coupled with clever design.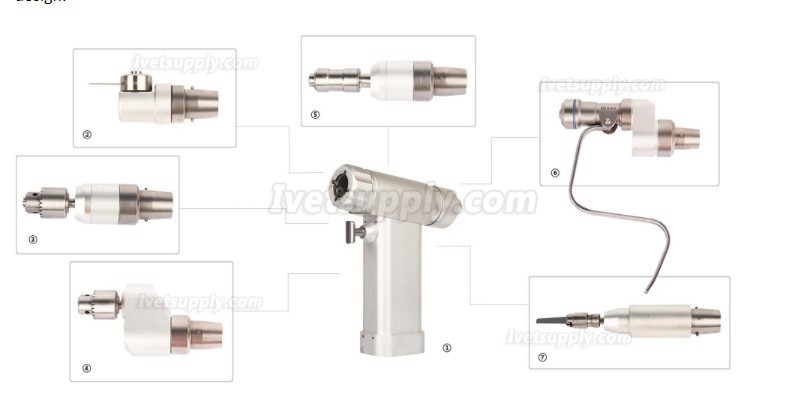 1.8200 Multi - function hand piece
2.8201 Surgical saw attachment
3.8202 Bone drill attachment
4.8203 Cannulaced drill attachrnenc
5.8202SAO AO drill attachment
6.8213 K-wire drill attachment
7.8209 Reciprocating saw attachment

Advantages:
1. Excellent torque for prosthesis replacement surgery.
2. Powerful motors can provide the best speed and power.
3. Extended capacity battery ensure the implementation of efficient operation.
4. The main components are made of high-strength stainless steel.
5. Optional external power supply system.
6. Autaclavable.
7. Single and multi-function mode for selection.
8. 2 years warranty period.

Application:
Maxillofacial surgery
Hand&foot surgery
Neurosurgery
Dental surgery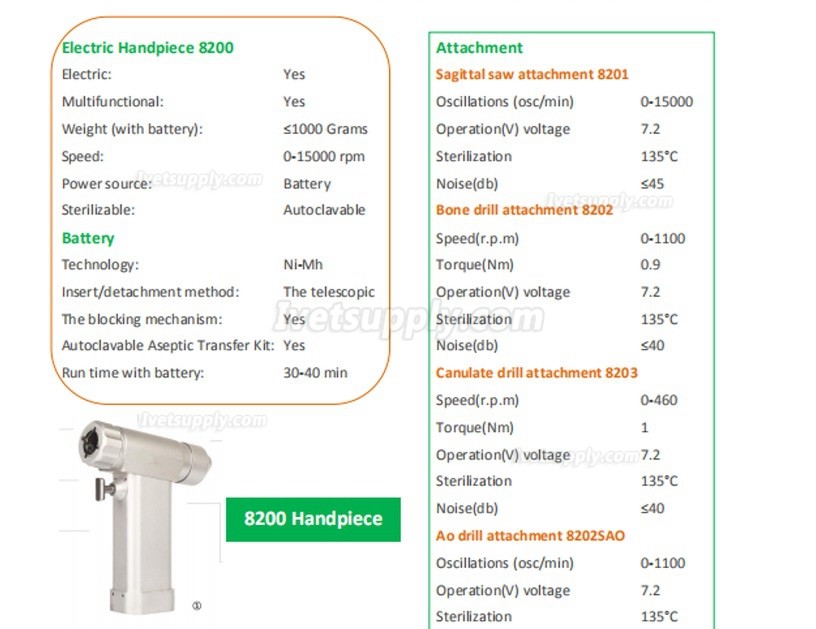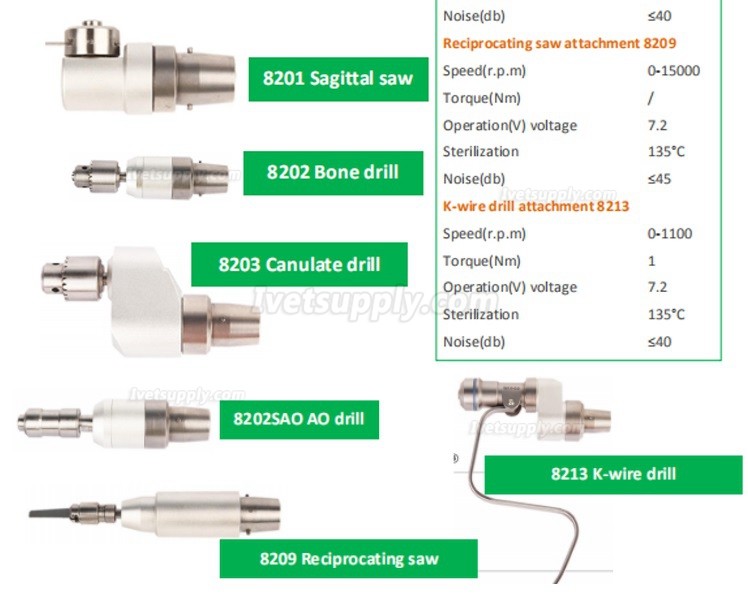 Prev:
Veterinary Small Animal Open Chest Device Animal Surgery Anatomy Extension Tool
Next:
3Pcs Veterinary T Piece Anaesthetic Breathing Circuits Non Rebreathing Circuit System for Animal Pet
Related Products