Bojin 2000 Veterinary Orthopedic Surgical Instruments Medical Electric Saw Drill
Brand: Bojin
Availability:

In Stock
Bojin 2000 Veterinary Orthopedic Surgical Instruments Medical Electric Saw Drill
Description:
Multifunctional function device for large fragment systems, this hand-piece is compatible with several attachments, allowing quick and easy changing during a wide variety of surgical applications with the benefit of one device.
System 2000 offers strong, powerful drilling and cutting performance.
1.Excellent torque for prosthesis replacement surgery.
2.Powerful motors can provide the best speed and power.
3.Extended capacity battery ensure the implementation of efficient operation.
4.The main components are made of high-strength stainless steel.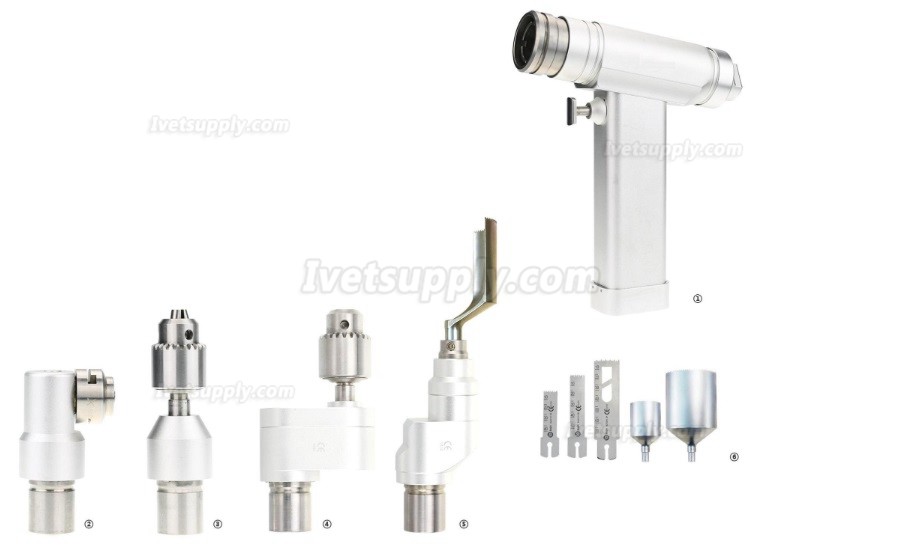 1.2100 Multi - function hand piece
2.2101 Sagitcal saw attachment
3.2102 Bone drill attachrnenc
4.2103 Cannulaced drill attachment
5.2112 TPLO attachment
6.Saw blade & TPLO blades (R:12-30mrn)
Prev:
Keling Veterinary Electric Suction Unit Portable Types Of Suction Apparatus
Next:
Veterinary External Defibrillator Portable Veterinary Defibrillator
Related Products