10Pcs Veterinary Silicone Stomach Tube Dog,Cat,Animal Nasogastric Tube Feeding Tube
10Pcs Veterinary Silicone Stomach Tube Dog,Cat,Animal Nasogastric Tube Feeding Tube
Material: Medical grade silicone
use time: disposable
Sizes: 8fr 10fr 12fr 14fr 16fr 18fr 20fr
Length: 120cm(can be customized)
Color: Transparent, white
Design: Radia-opaque
Sterilization: EO
Sample: Free
Stomach Tube: Silicone Stomach Tube
100% Medical grade Silicone Stomach Tube, nasogastric tube, feeding tube
packing:plastic paper pourch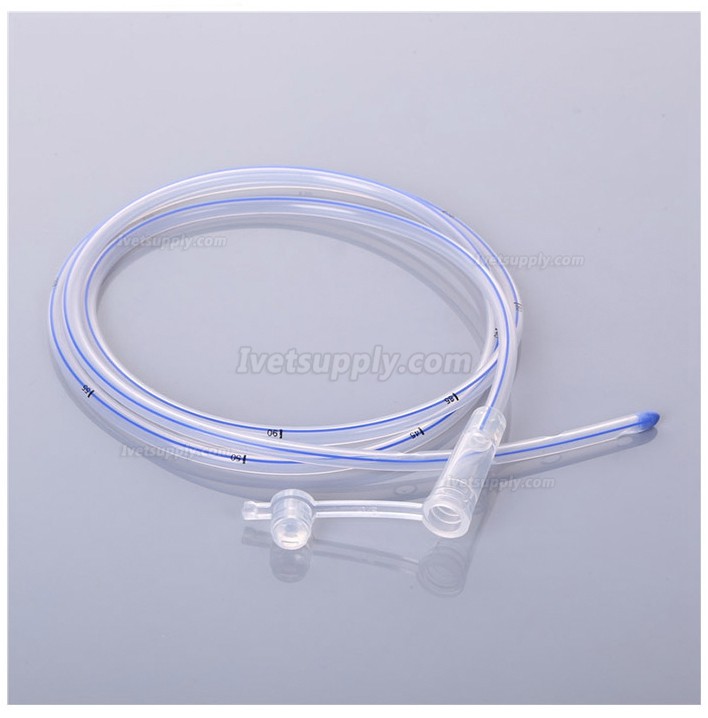 Lead Time: 30days
Product Description:
Silicone Stomach Tube
1. Made of 100% imported medical-grade silicone.
2. Radio opaque line through the length for x-ray visualization.
3. Tube end is sealed with stainless steel balls, to assist the catheter indwelling in a certain place.
4. Single-use, convenient and safe.
5. 100%Latex-free.
6. Supplied sterilization.
Prev:
5Pcs Veterinary Silicone Foley Catheter Cat & Dog Urinary Catheter
Next:
Dolphinmed Single Selectatec Back Bar for Vaporizer Mounting Device
Related Products