YUSHENG YS-601 LED Display Remote Control Dog Treadmill Veterinary Pet Training Treadmill
Brand: YUSHENG
Availability:

In Stock
YUSHENG YS-601 LED Display Remote Control Dog Treadmill Veterinary Pet Training Treadmill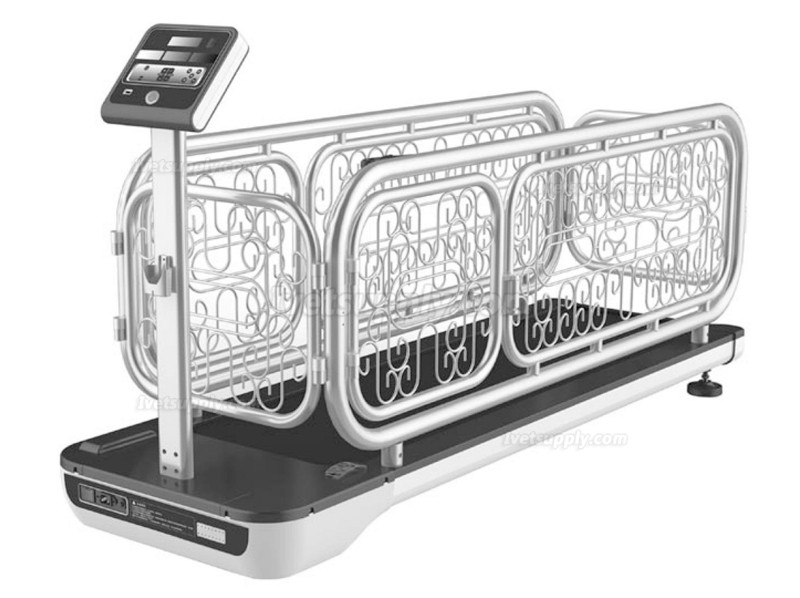 1.Product introduction

Our company is specialized in the production pet health sports equipment manufacturers.

Our goal is to help you keep your dog healthy. Solves the dog by living space, crowded parks, notenough time, weather conditions, dogs can not effectively do the exercise. Dog treadmill canbe effective to improve the health level of pets, reduce and prevent the occurrence of obesityand disease;

There are 3 series of the dog treadmill: Large, Medium, Small.

The dog treadmill features an attractive pet-friendly design. With manual control. With speaker formusic. Console display time, distance. Speed can be adjusted.

Our goal as a company is to make your dog more healthy, EVERY dog owner and dog can ben-efit. Our dog treadmills are reasonably priced, durable, portable in design.

I wish you the life of happiness and prosperity
2.Safety precautions

. Power plug must be reliably grounded; the same power supply line should try to avoid the useof other appliances, and the power supply line must be able to supply a current higher than 12amperes.

. The treadmill should keep clean; turn off the power first before cleaning. And unplug the powercord. Do not rinse with water. Wipe away the dust with wet cloth. Avoid the water splashingfault and danger in the controller.

. When the pet is running on the treadmill, the speed should be adjusted in a gradual way,, Please promptly remove the power plug after use. When the pet use the treadmill, there must be someone responsible for the care. If there areemergency accident, please stop the treadmill immediately. Cruelty to animals is not allowed! Do not allow for animal racing!

. This treadmill is designed especially for dog, people is not allowed to use it.

. Children shall be supervised to ensure that they not to play with the appliance.

. Cleaning and user maintenance shall not be made by children without supervision.
3.Technical standard
| | |
| --- | --- |
| Input voltage | AC220-240Vt10% (50Hz) |
| Environment temperature for working | 0-40"C. |
| Power | 125HP |
| Electric current | less than 4.2A. |
| Speed | 1.0-10.0(km/h) (t5%) |
| Time limits | 0:00-99.59(min:s) |
| Distance | 0.00-99(km) |
| Valid area for running belt | 1400x400(mm) |
| Occupied area | 1730x570(mm) |
| Max capacity | 30kg |
4.LED display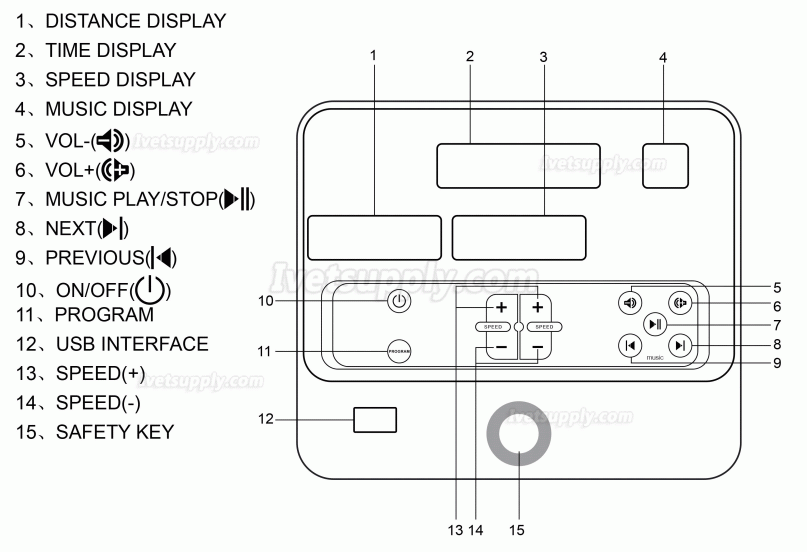 5.Remote control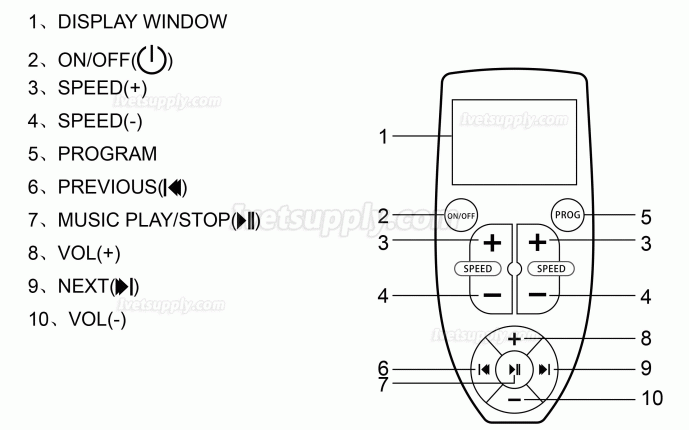 Prev:
Outdoor Pet Carrier Bag Dog Cat Folding Travel Suitcase
Next:
Canine Electric Underwater Treadmill WT-C280 Easy Operating Water Treadmill for Dogs
Related Products