Veterinary Stethoscope Aid Dual Head EMT Stethoscope Portable Medical Auscultation Stethoscope
Veterinary Stethoscope Aid Dual Head EMT Stethoscope Portable Medical Auscultation Stethoscope
The stethoscope is mainly composed of a sound pickup part (chest), a conduction part (rubber tube) and a listening part (ear part). Its role is to transmit the sound thiophene, which amplifies the internal sound of the patient's heartbeat and transmits it to the doctor's ear.
Stethoscope not only can listen to heart rate, but also can listen to whether the heart rate is neat, whether the diaphragm auscultation area has abnormal heart sounds and noises, but also can listen to the lungs breath sounds, whether there is wet and dry rales. The last is to be able to listen to the neck, abdomen and femoral artery with or without abnormal vascular murmurs, as well as the need for additional blood pressure.
Application scope:
1. Commonly used to auscultate the body's heart, lung, pulse and other organs
2, Used to amplify the pulse sound when measuring blood pressure, easy for doctors to diagnose
3, Respiratory system, can be used to listen to the breath sounds of the lungs, to identify lung lesions
4, Used to auscultate the fetal heart sounds
5, Cardiovascular, can be used to listen to heart rate, heart sounds, vascular murmurs, etc.
Product Features:
1)Dual Headed Stethoscope
2)Can Select Tow head by Turning the Convertible Axis
3)Comes complete with diaphragm and non-chill large bell
4)Latex-Free
5)Light weight aluminum chest piece
6)Adjustable chrome-plated binaural with PVC Ear-tips
7)Suitable for Hospitals, Schools, Clinics or Home use
Specifications:
Auscultation head diameter: 4.5cm
Connected total length:Approx. 60cm.
Color:Black,Pink Red,Navy Blue
Weight:80 g
Package weight:95 g
Note:
Due to the difference between different monitors, the picture may not reflect the actual color of the item. Thank you!
Package include:
1 x Clinical Stethoscope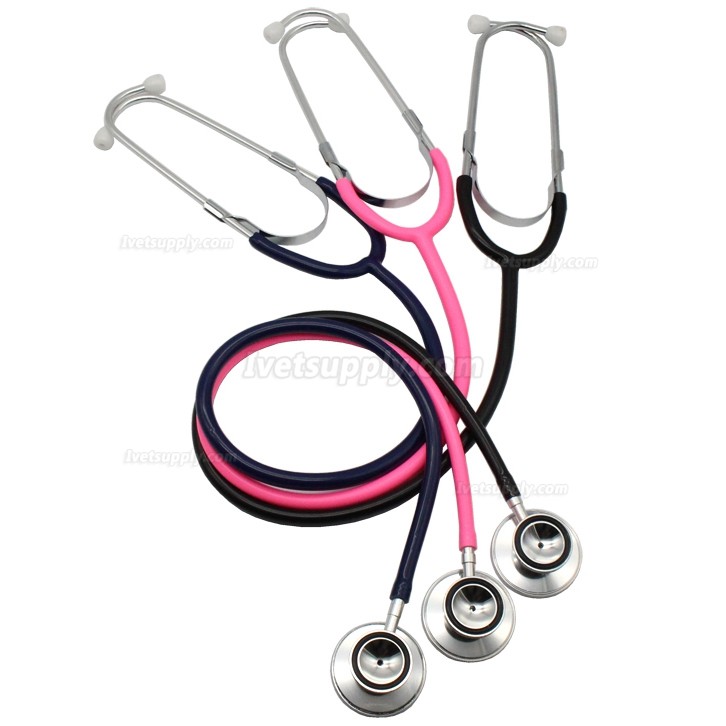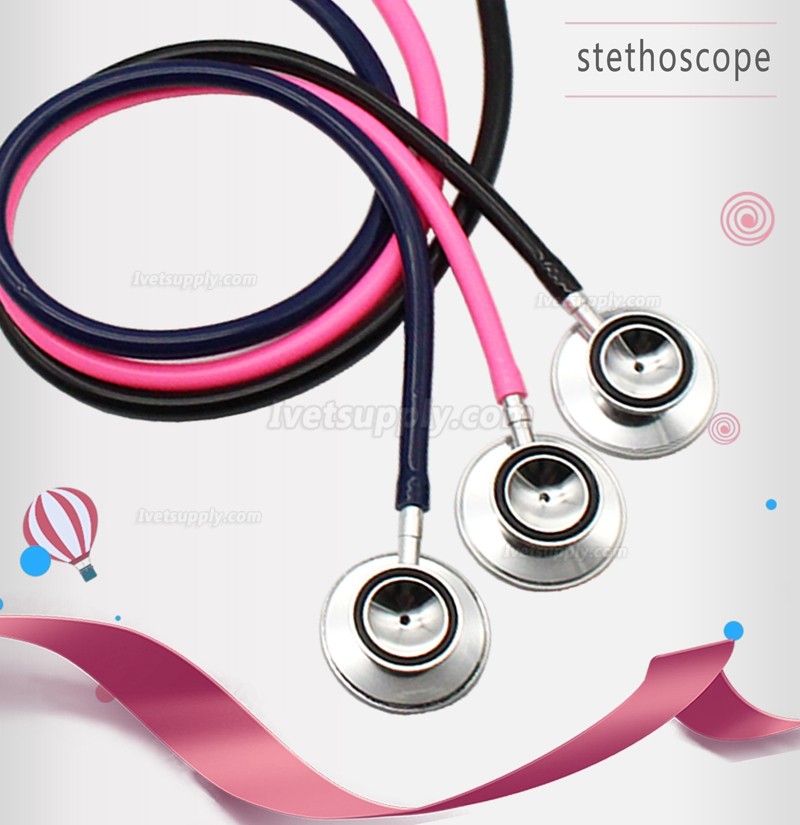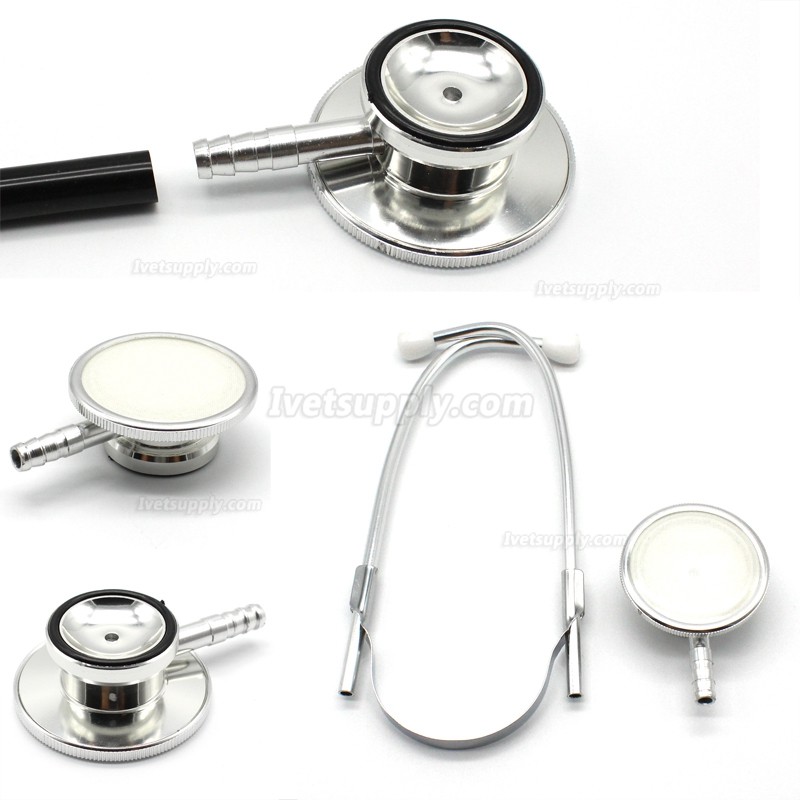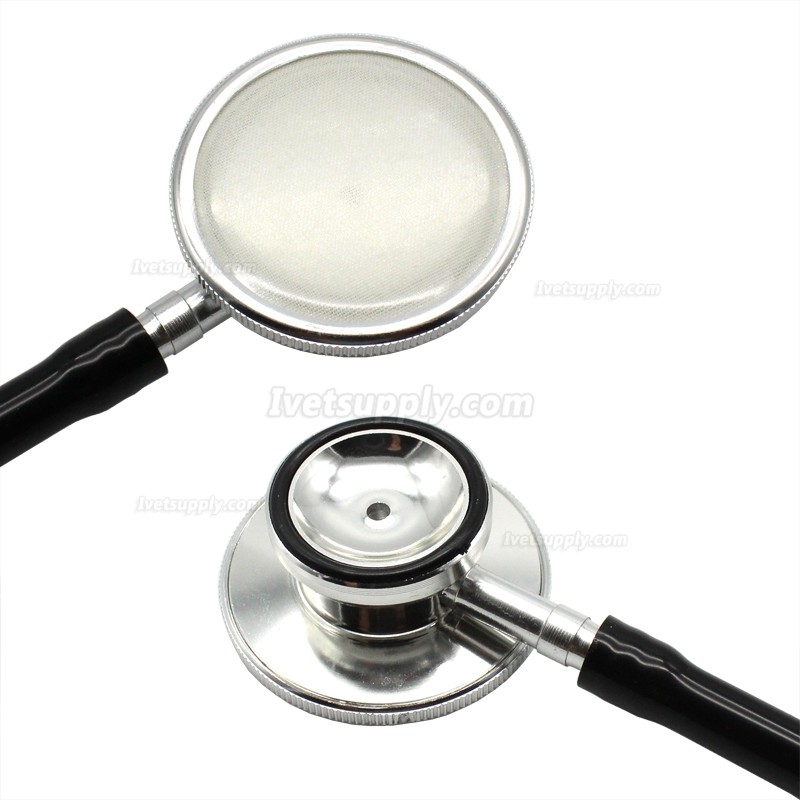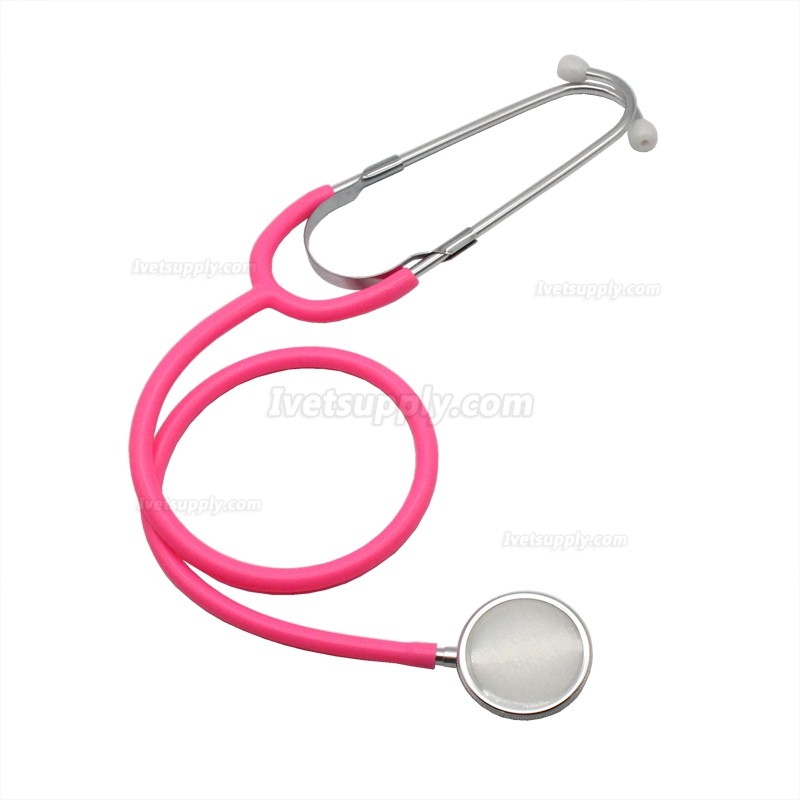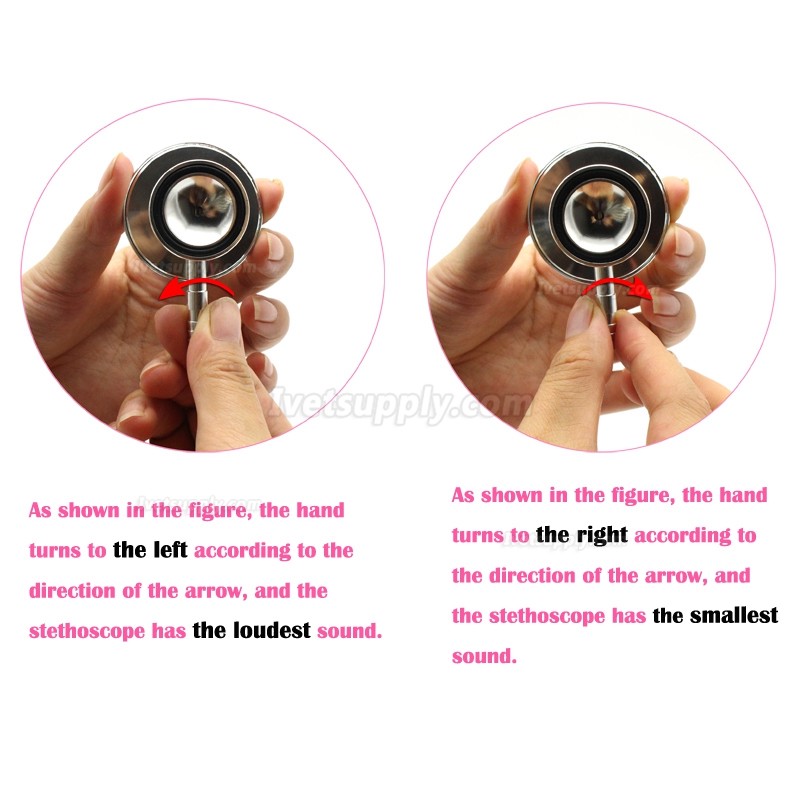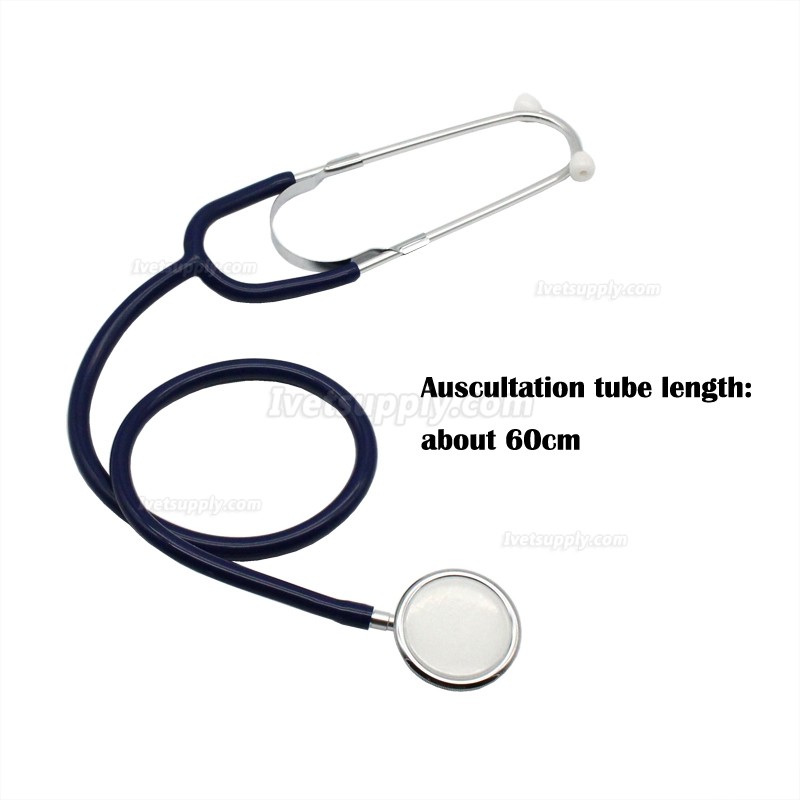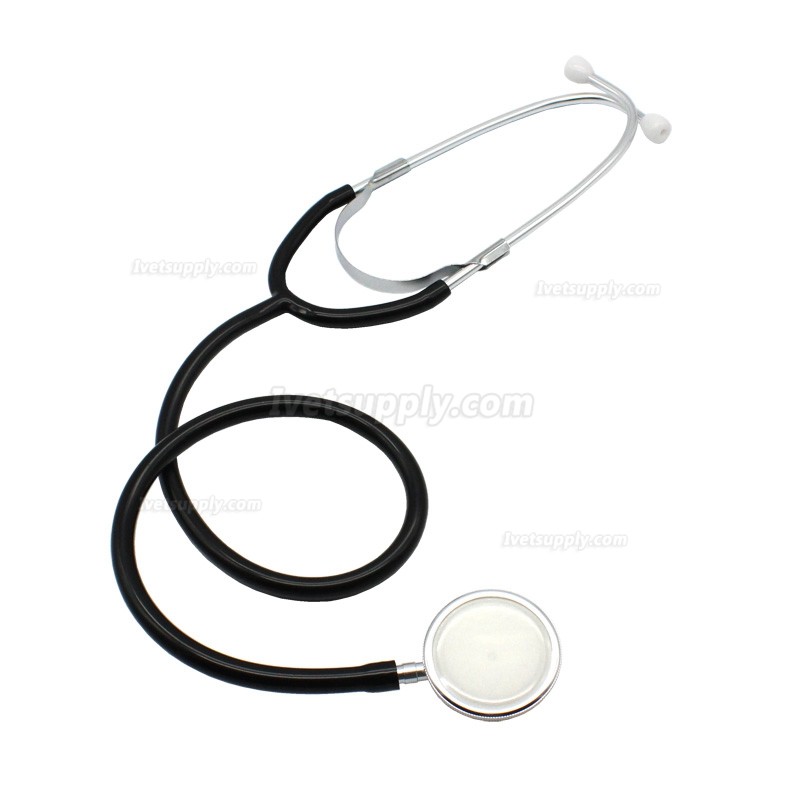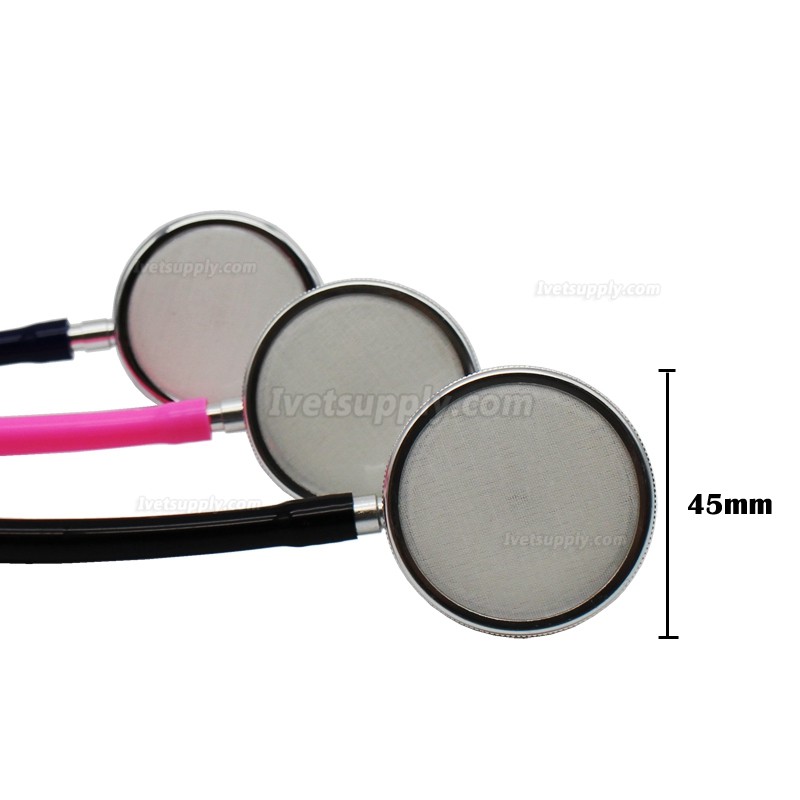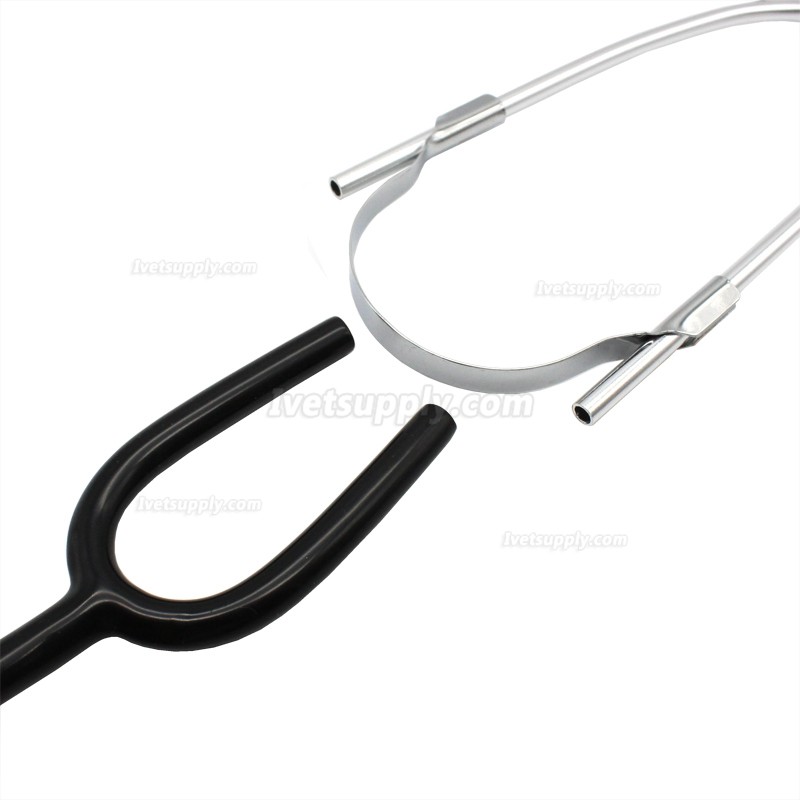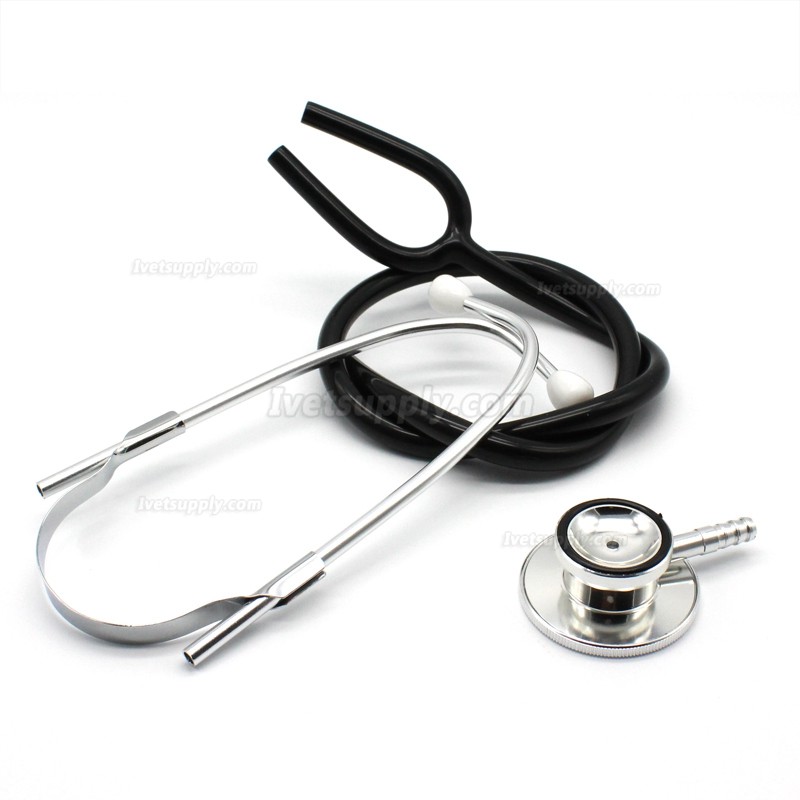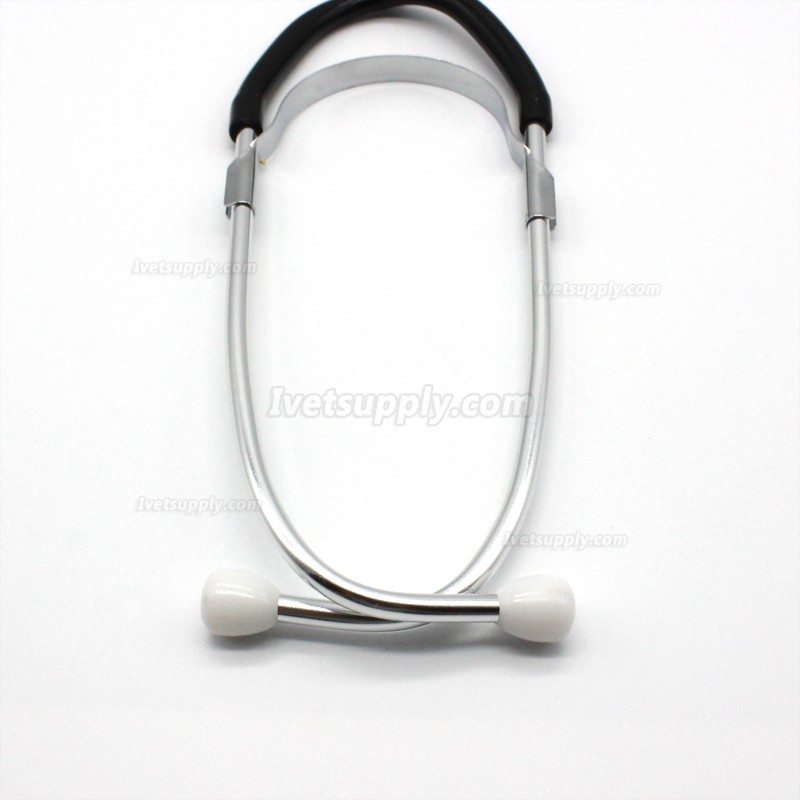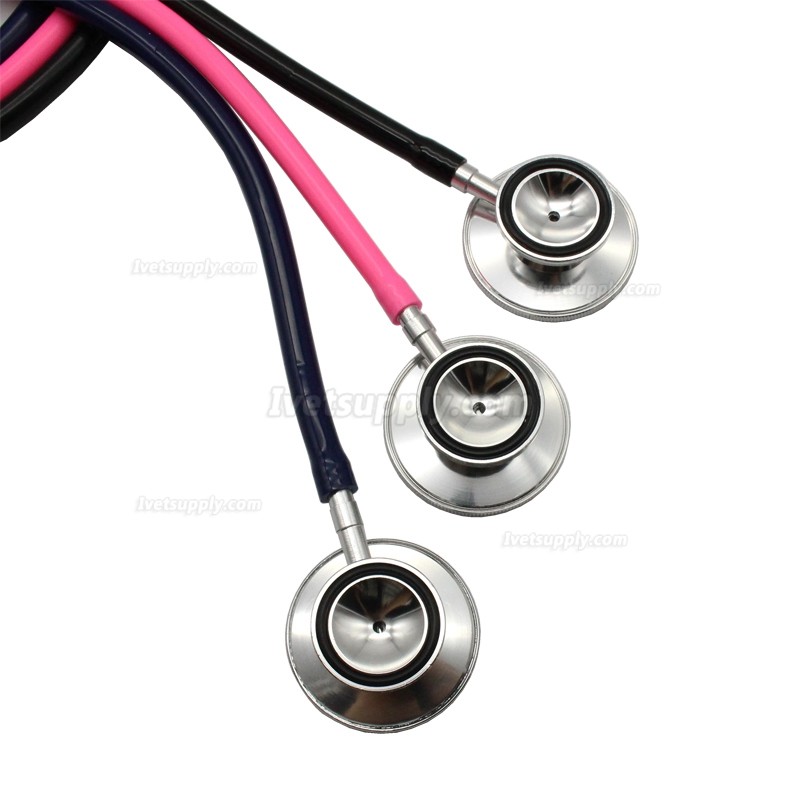 Prev:
CONTEC Singel Head Stethoscope for Medical Vet Nurse Doctor
Next:
Yuwell Veterinary Stethoscope Dual-Head Medical Home Use Dual-Head Stethoscope
Related Products