Veterinary Handheld Bluetooth Pet Animal SpO2 Pulse Oximeter Monitoring
Veterinary Handheld Bluetooth Pet Animal SpO2 Pulse Oximeter Monitoring
Feature:
1. which is a small animal Bluetooth Oximeter,is a lightweight(only 120g) and portable device for Veterinary monitoring. You can link your phone, then record and share it by email
2. It is easy operation and mobility. It is very suitable for animal monitoring.
3.It is an essential pet monitoring products for home care and medical institutions.
4. it is used to monitoring animal's physiological indexes of both SpO2 and pulse rate.
5. It can independently match with many kinds of animal spo2 sensors (ear clip, tongue clip, etc.) and be suitable for small and medium-sized animals.
6.Intelligent alarm function: automatic buzzer alarm and numerical flicker when data is beyond the normal range.
Model Number: BM1000A
Commodity Quality Certification: FDA,CE
Material :ABS
SpO2 range:35%-100/Accuracy: plusmn2% 80%-100%
PR range:25-250bpm/Accuracy:plusmn2b
Operation system :IOS & Android
Battery: 2*AAA 1.5v (not included)
Bluetooth: Bluetooth BLE
Working voltage:D.C.2.32-D.C.3.4V
Operation environment: temperature: 5℃ - 4/Air pressure: 860hPa - 1060h
APP Store:Search "OxyCare"
Google Play:Search "OxyCare"
How to use App:
1. Download 'OxyCare' app at App store or Google Play, open 'OxyCare' app .
2. Creating user, search the device 'Berrymed'.
3. Start using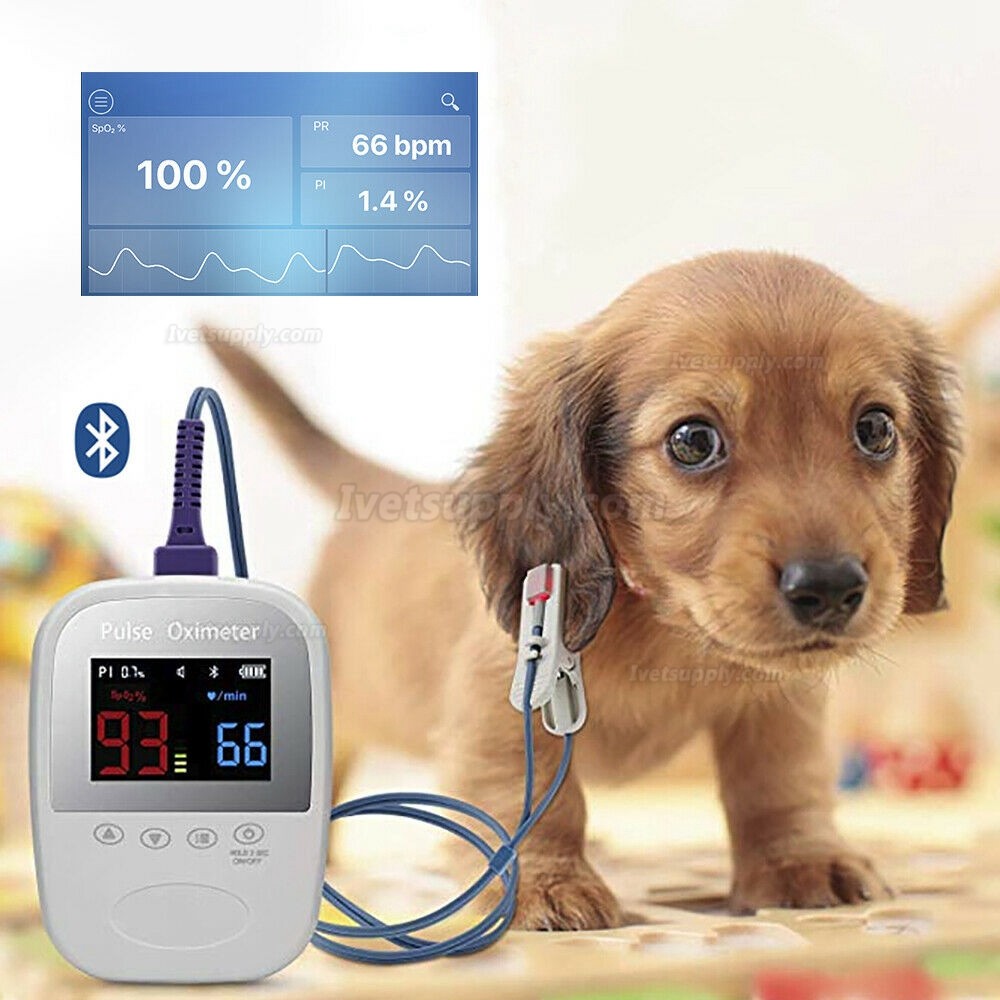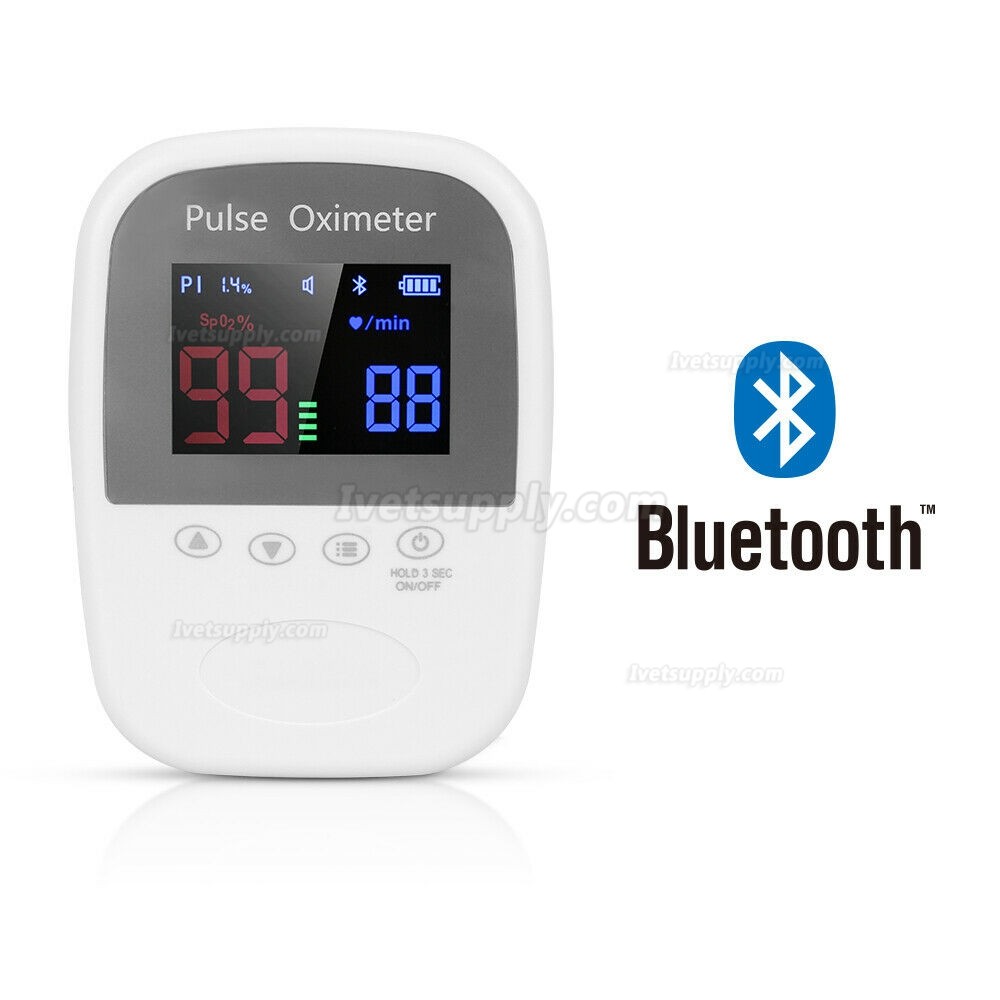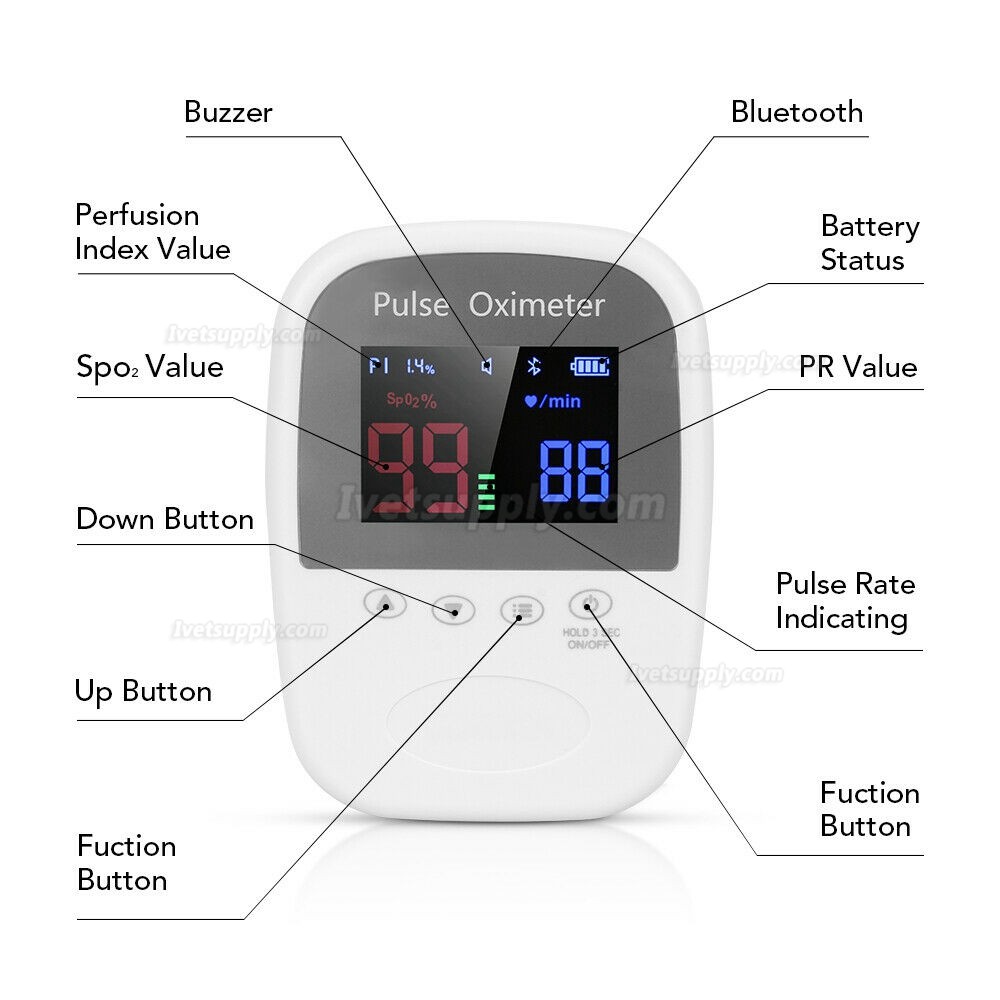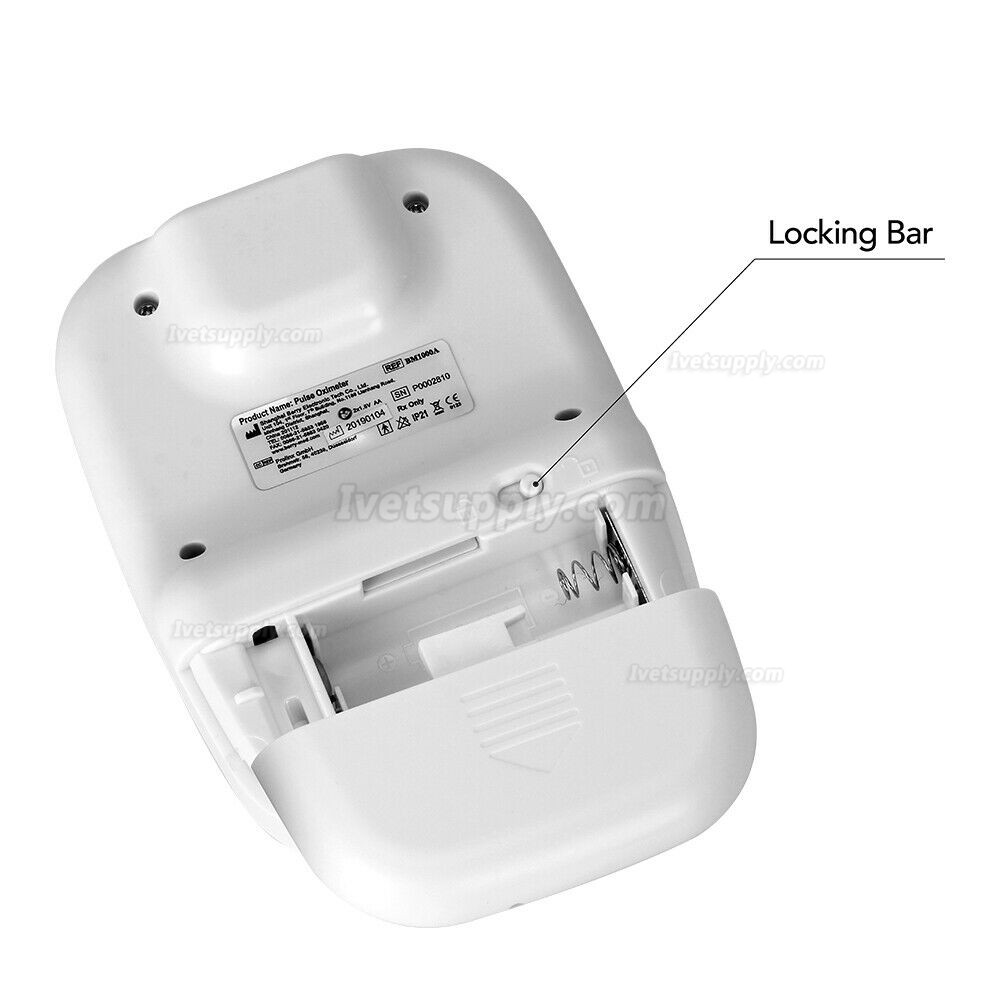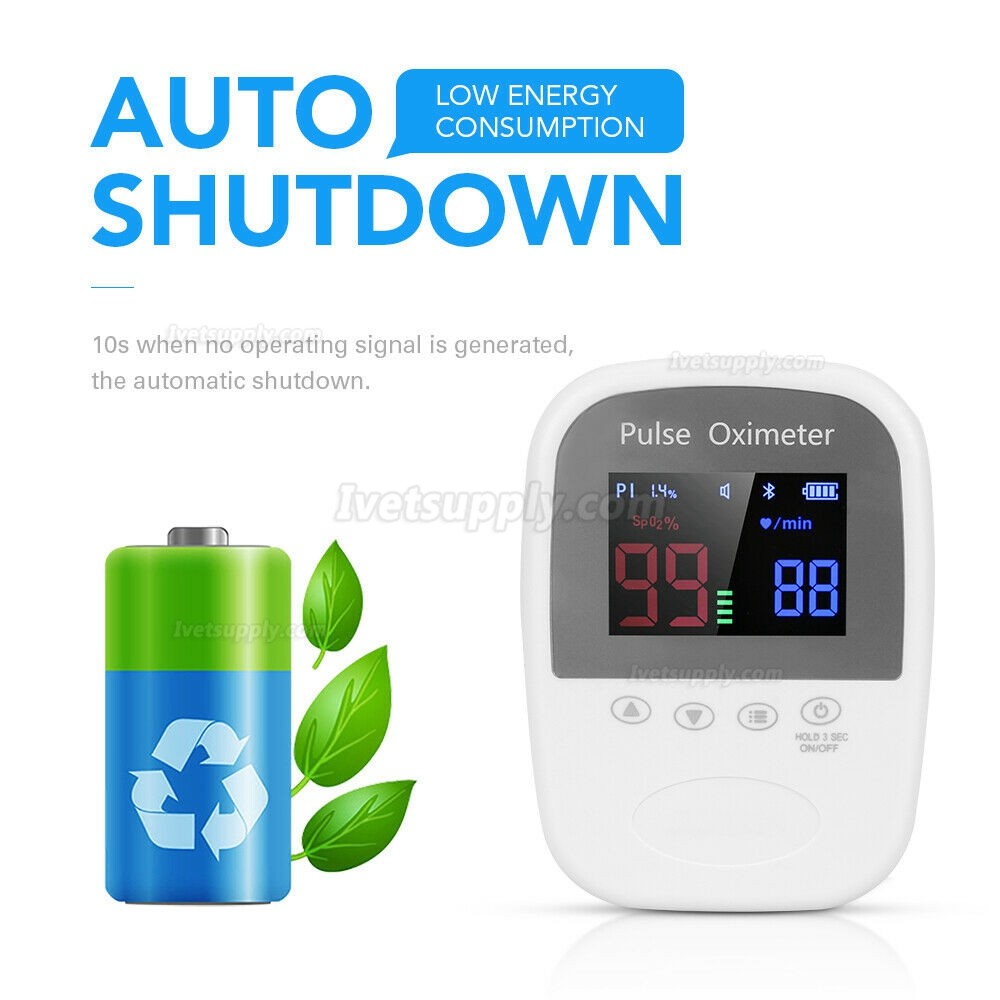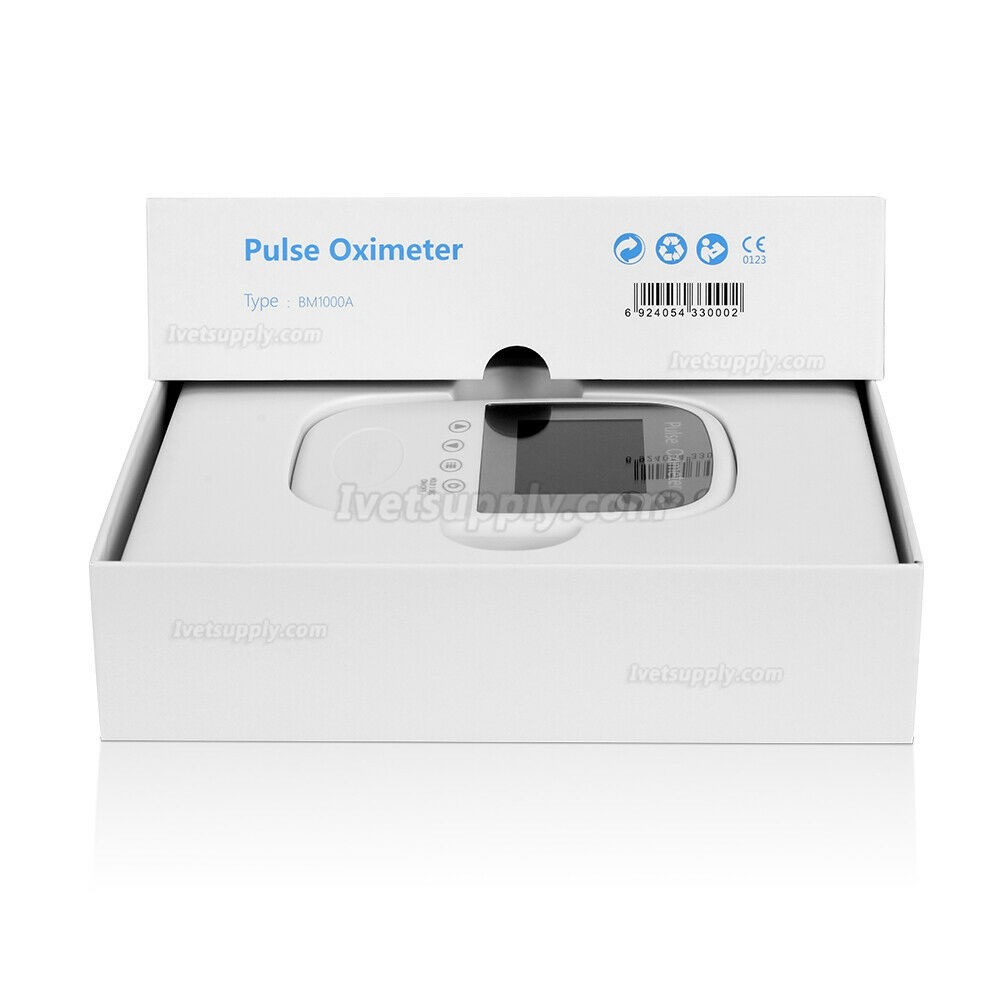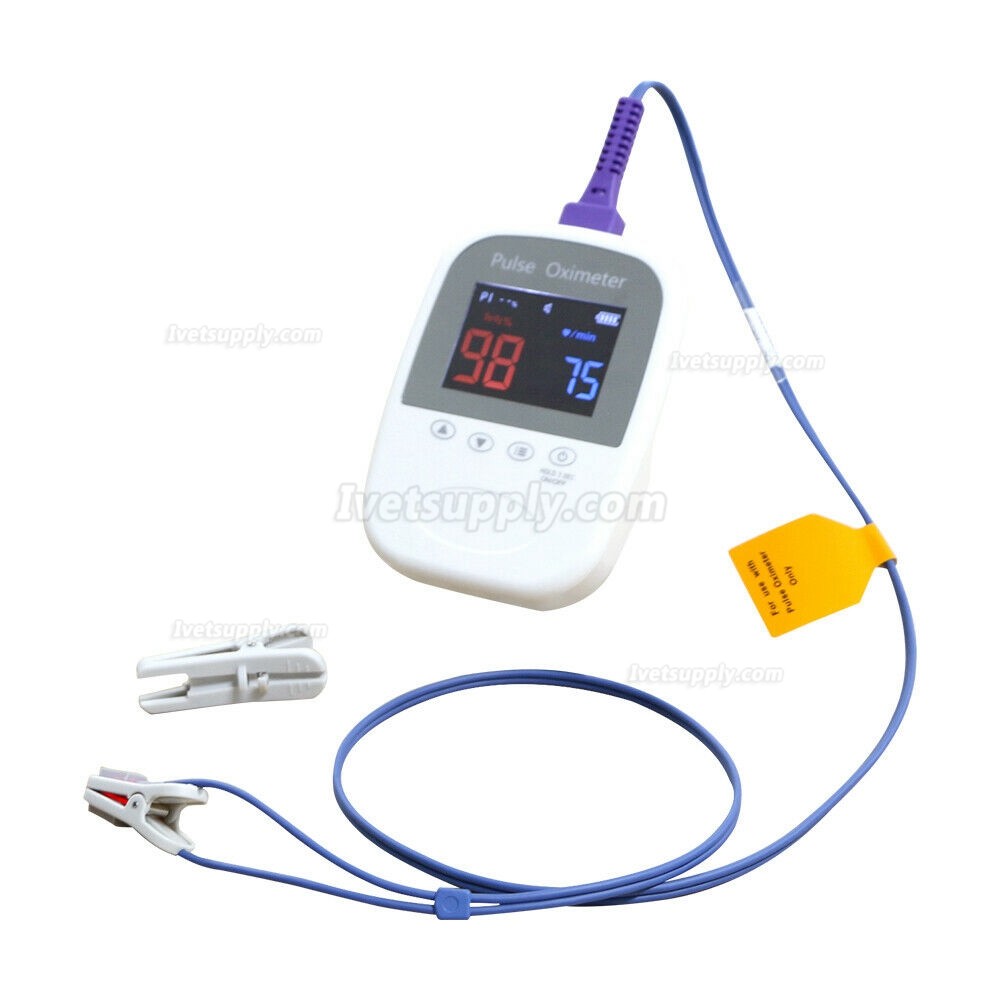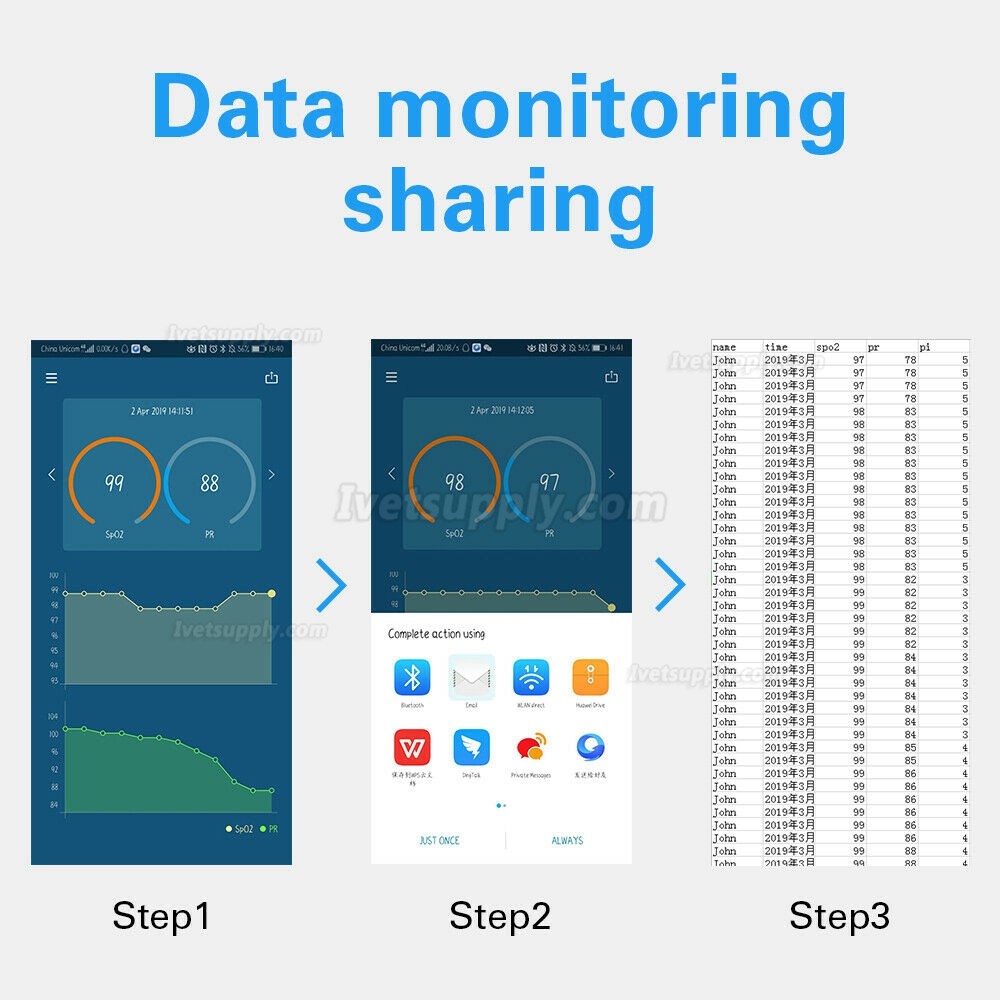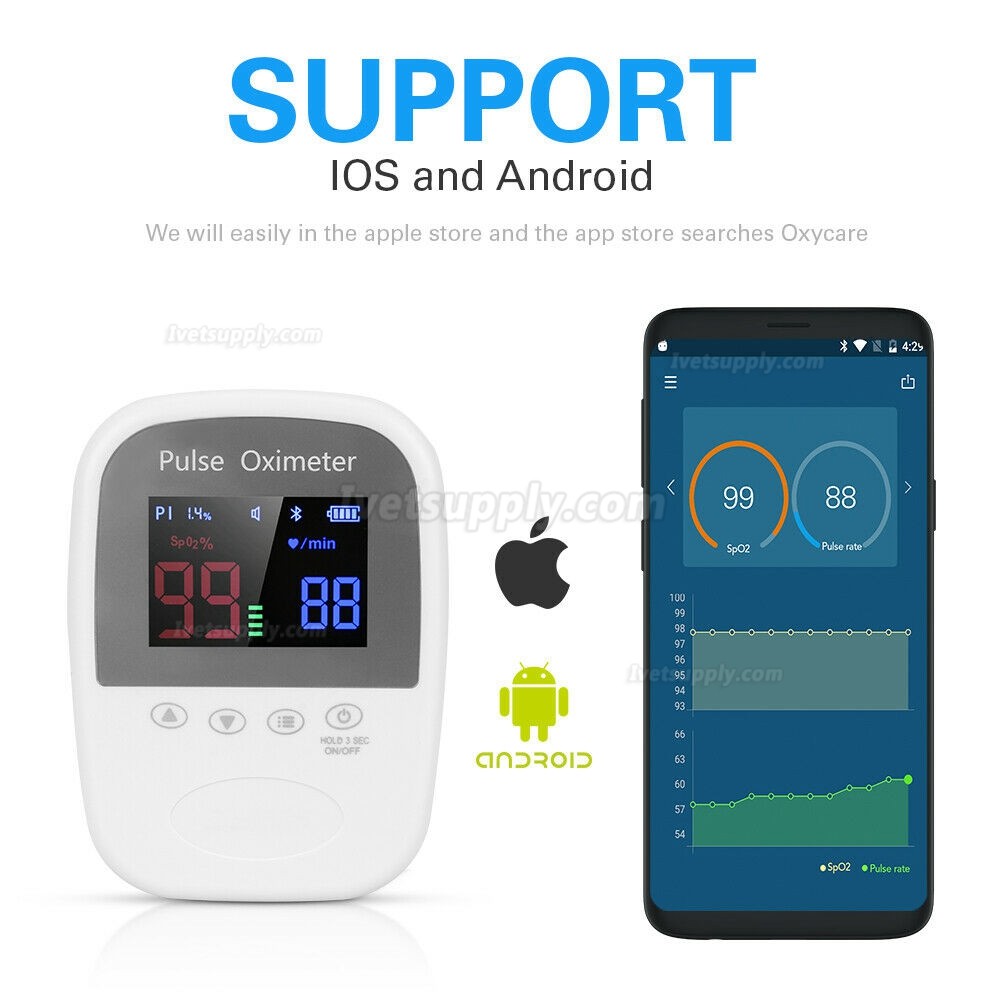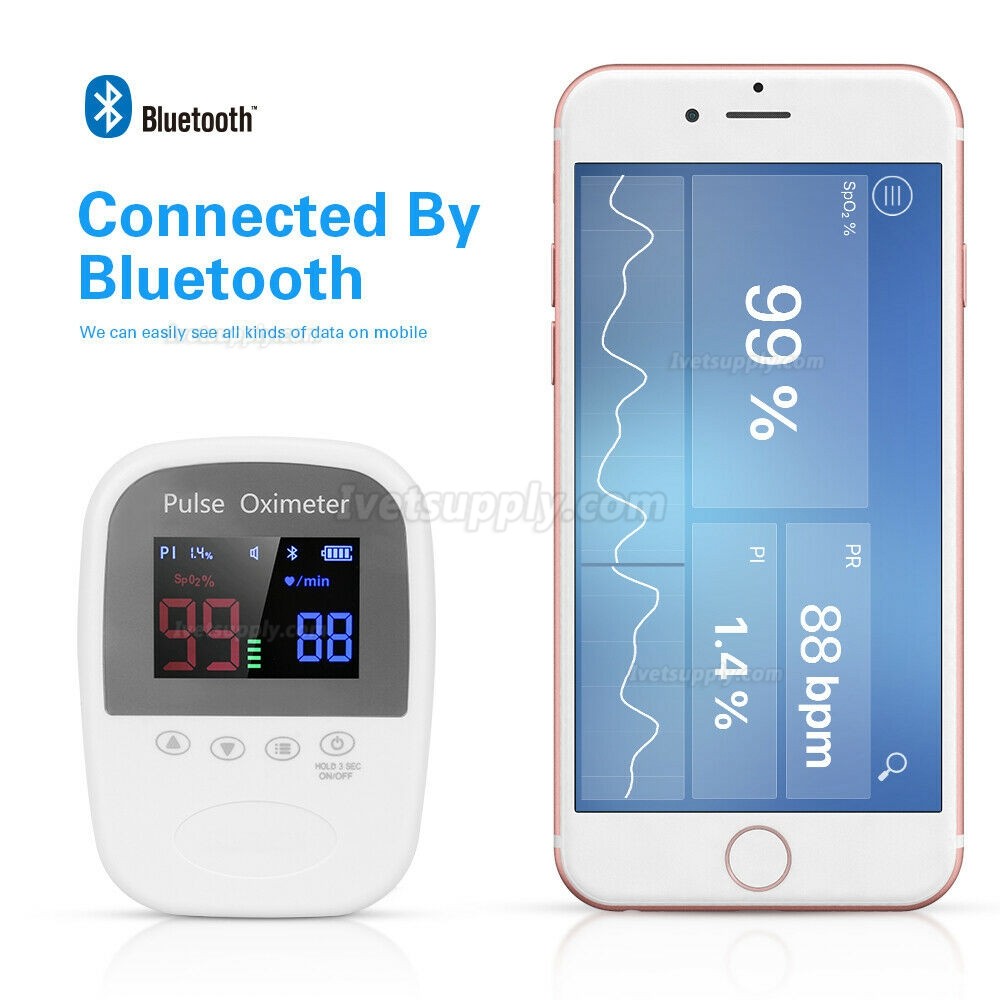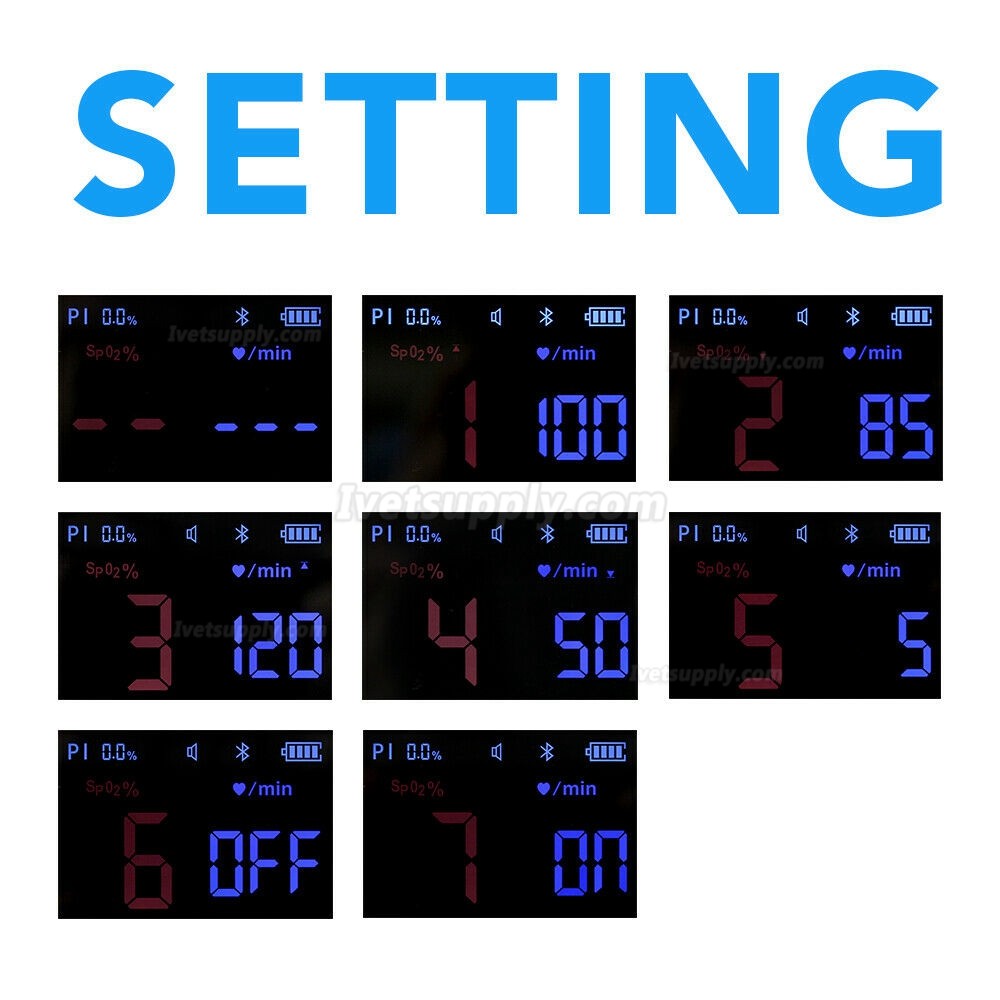 Prev:
CONTEC CMS5000VET Vet Patient Monitor Vital Signs NIBP Pulse Rate SPO2 color LCD For Animal/ Cat / Dog
Next:
VET Animal Pulse Oximeter Veterinary Ear Clip SpO2 Pulse Rate Waveform
Related Products