Veterinary Cold Laser HY30-D For Pain Relief Treatment
Veterinary Cold Laser HY30-D For Pain Relief Treatment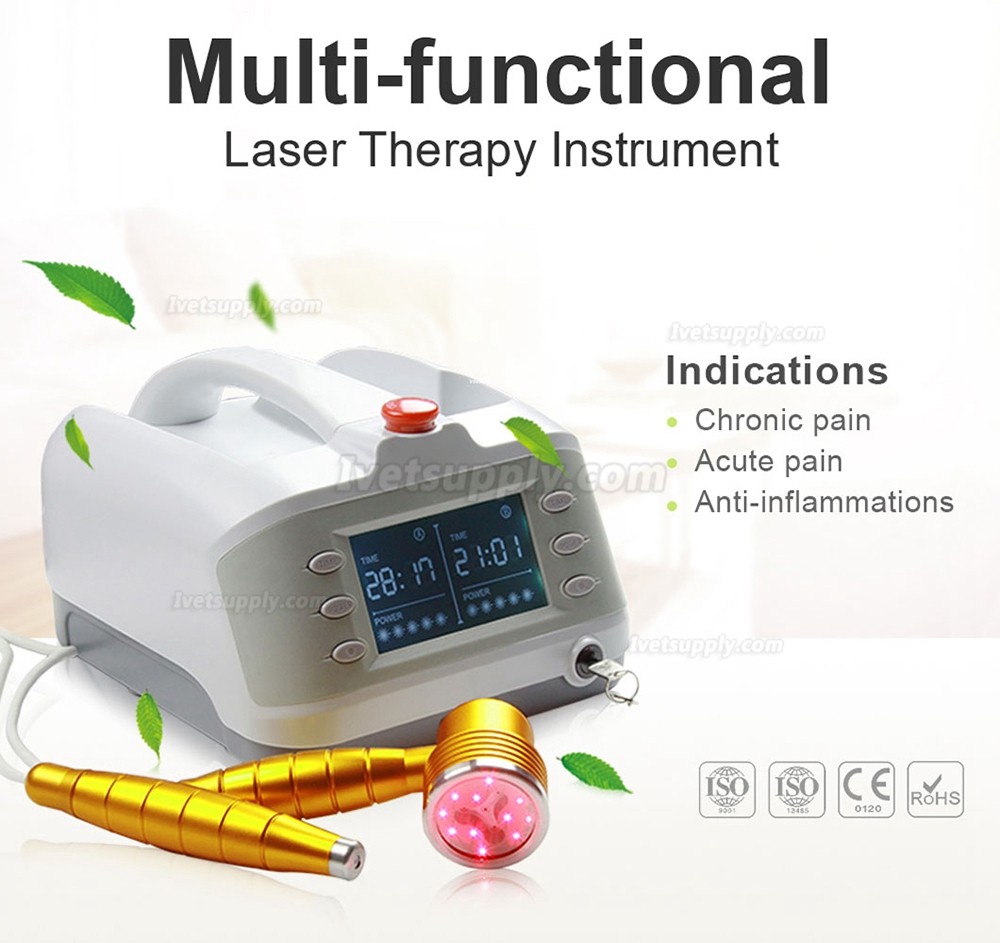 Product Paramenters
Laser classification

GaAIAs Semiconductor

Laser wavelength

808nm and 650 nm

Output power of probe A

1 laser diodes with 808nm

Output power of probe B

11 laser beams with 650nm and 4 laser beams with 808nm

Maximum power output

Probe A is 180mW and Probe B is 775mW

Time setting

10-60 minutes and 6 grades adjustable

Working temperature

-40-55°C

Relative humidity

below 80%

Atmospheric pressure

86kpa-106kpa

Dimension(cm)

Product:34*24*16
Package:36.2*25.4*30.2

Weight(KGS)

3.5kg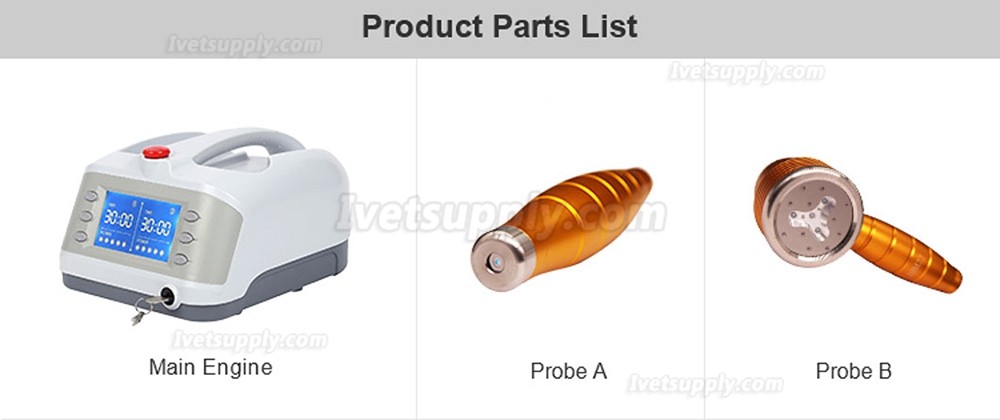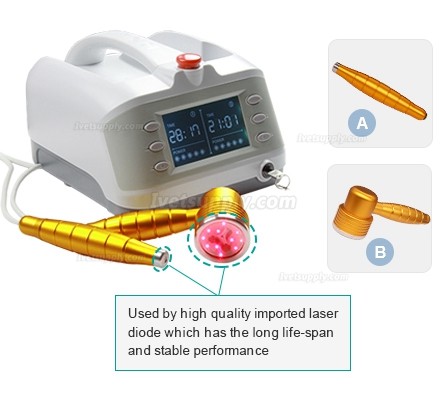 Probe A
Probe A is used as the laser acupuncture to irradiate the small area for acupoint stimulation, anti-inflammatory and reduce
swelling edema.

Probe B
Probe B is used to irradiate the parts like bone joint, muscle, ligament, neck and back for pain relief, tissue repair and
rehabilitation.

Used by high quality imported laser diode which has the long life-span and stable performance.
Low Level Laser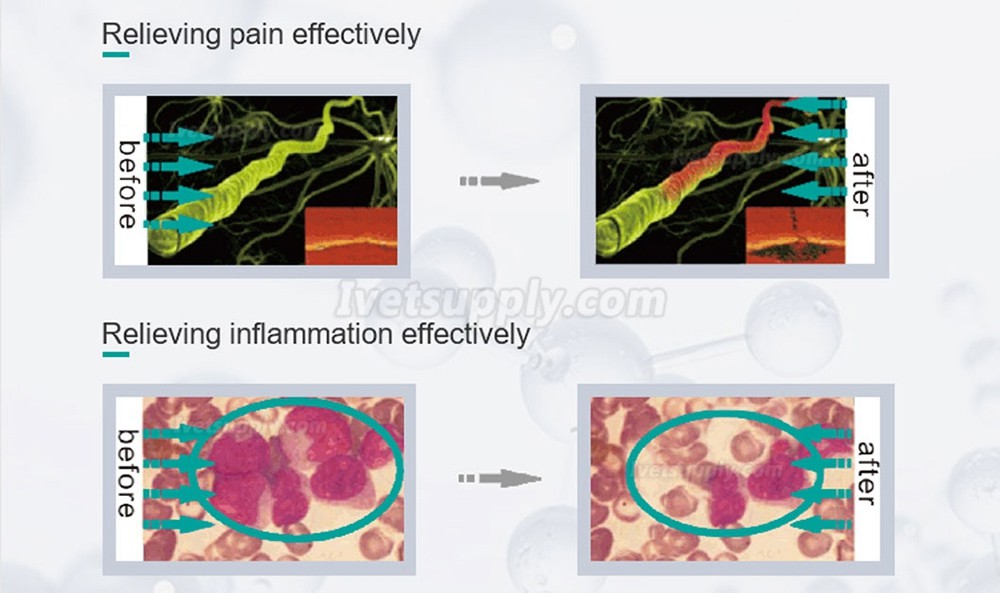 Low level lasers are a group of lasers with a power less than 500 mW and unlike high-power lasers they have no effect on tissue temperature.
Low level lasers produce light-dependent chemical reactions in tissues to relieve the pain. It nearly eliminates pain and inflammation, restores normal body function without using painkillers.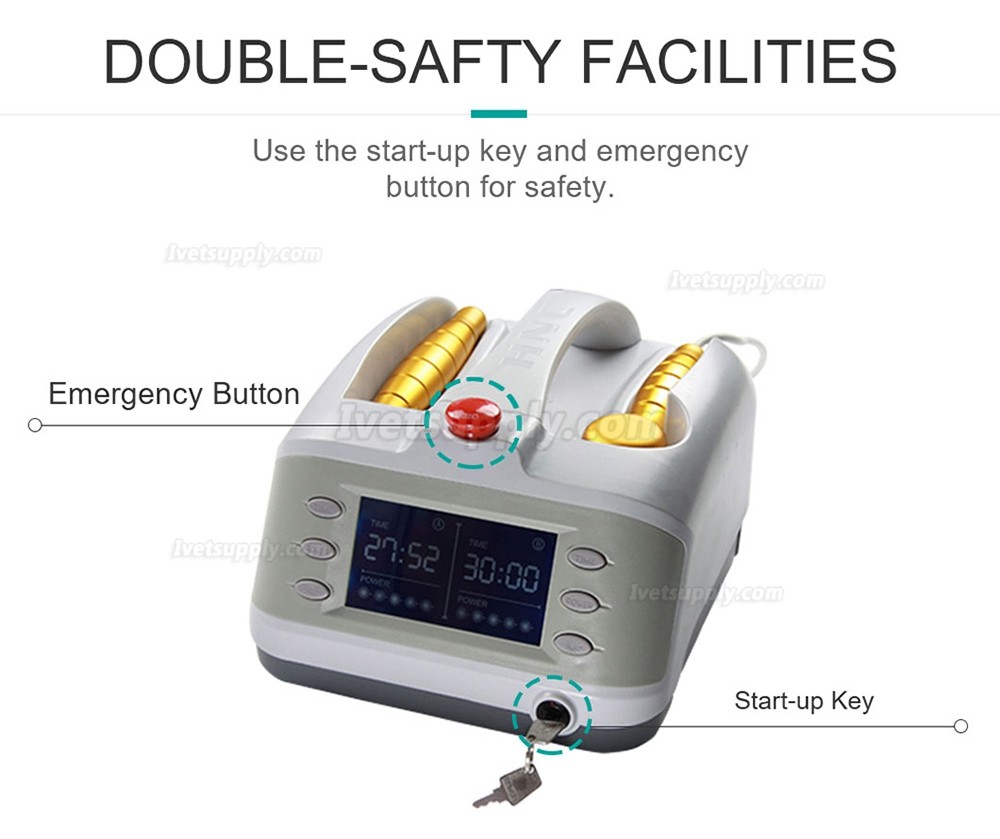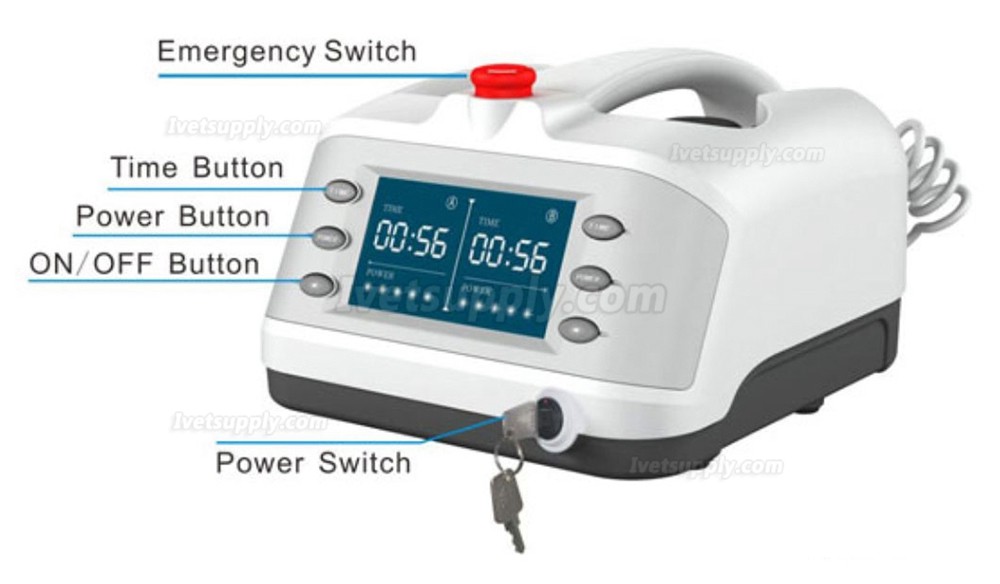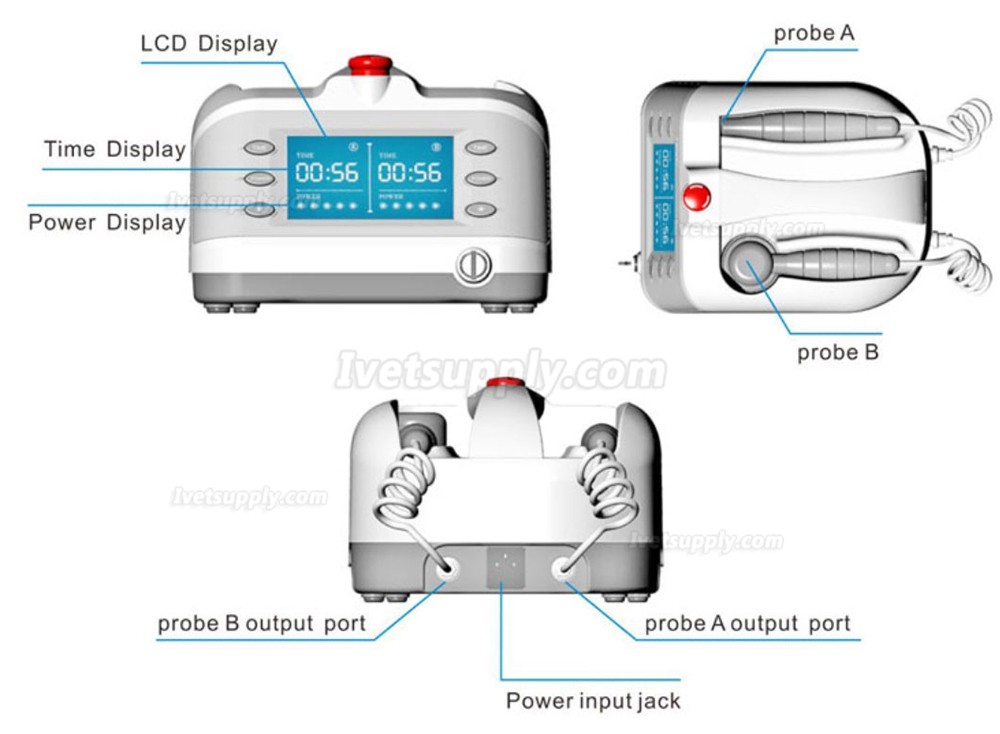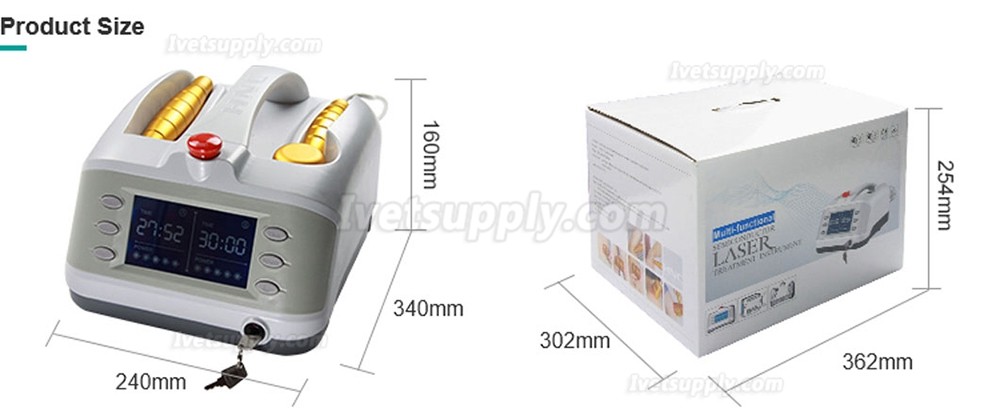 Prev:
Veterinary Portable Extracorporeal Shock Wave Therapy Machine MB2000
Next:
Veterinary Laser Class 3B Therapy Equipment For Pain Relief
Related Products