Electric Pet Grooming Kit Low Noise Dog Cats Hair trimmer WTF6-1
Electric Pet Grooming Kit Low Noise Dog Cats Hair trimmer WTF6-1
Features:
1. New waterproof experience, can be directly rinsed
2. Charge and plug
3. Fine adjustment of cutter head
4. R angle ceramic cutter head, 360 degrees does not hurt the skin
5. Large-capacity quality lithium battery, strong power, easy to use
6. Five-speed automatic adjustment
Product description:
1. Do not knock down product by yourselves.
2. Do not wash and place it in wet condition.
3. Do not place it in over high temperature (over 40 Celsius degree) andor over low temperature (below 0 Celsius degree).
4. Do not use product in the bathroom or near water.
5. Completely discharge the battery before the first charging;
6. The charge time should not be over 5 hours.
Operation Instruction:
The length of hair can be decided according to the attached combs with fixed dimension, i.e. 3mm comb, 6mm comb, 9mm comb, 12mm comb
Product specification:
| | |
| --- | --- |
| Product model | HF6-1 |
| Product name | Electric Pet Clipper |
| Product voltage | 110V-240V 50Hz-60Hz |
| Power | 3W |
| Charging Time | 3 hours |
| Running Time | 120 minutes |
| Battery Type | 1200mAH Lithium |
| Blade material | ceramic blade |
| Color | gold |
| Product size | 175x45mm |
| Packing specification | 40 boxes/carton |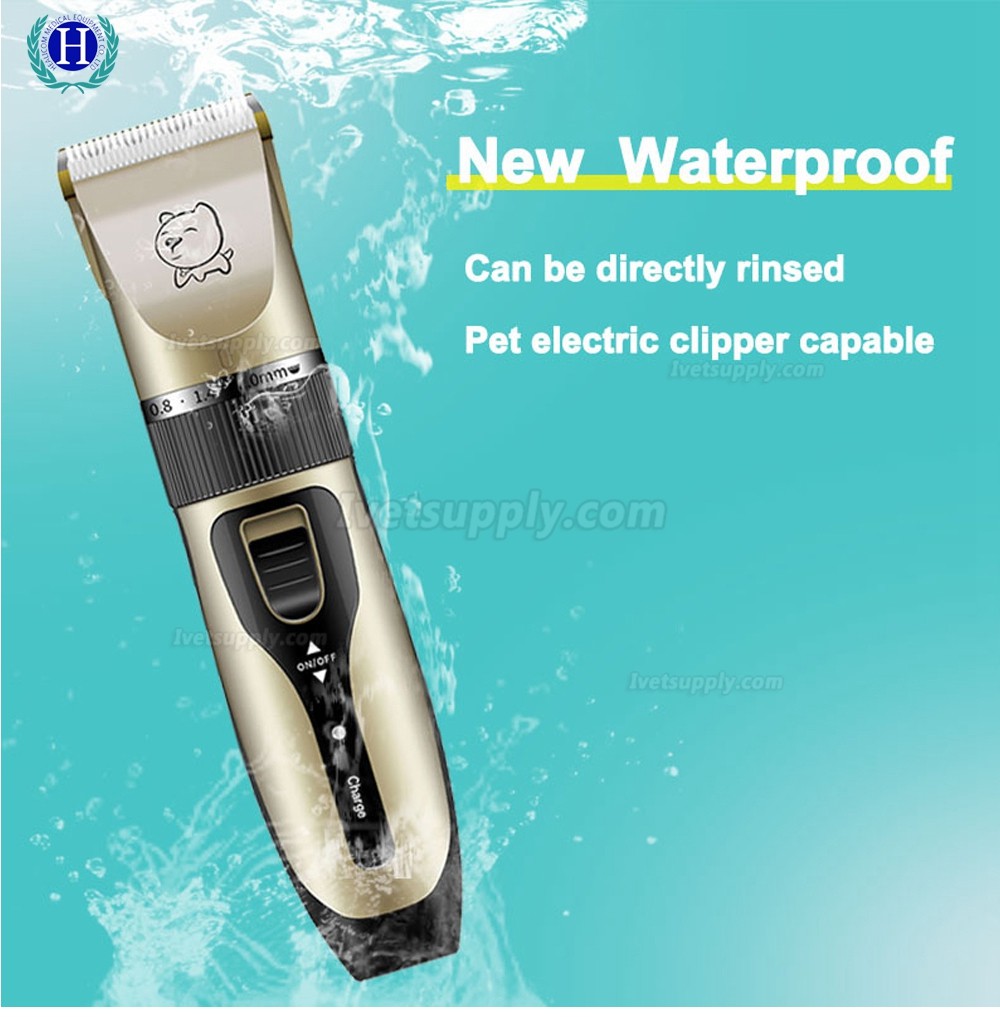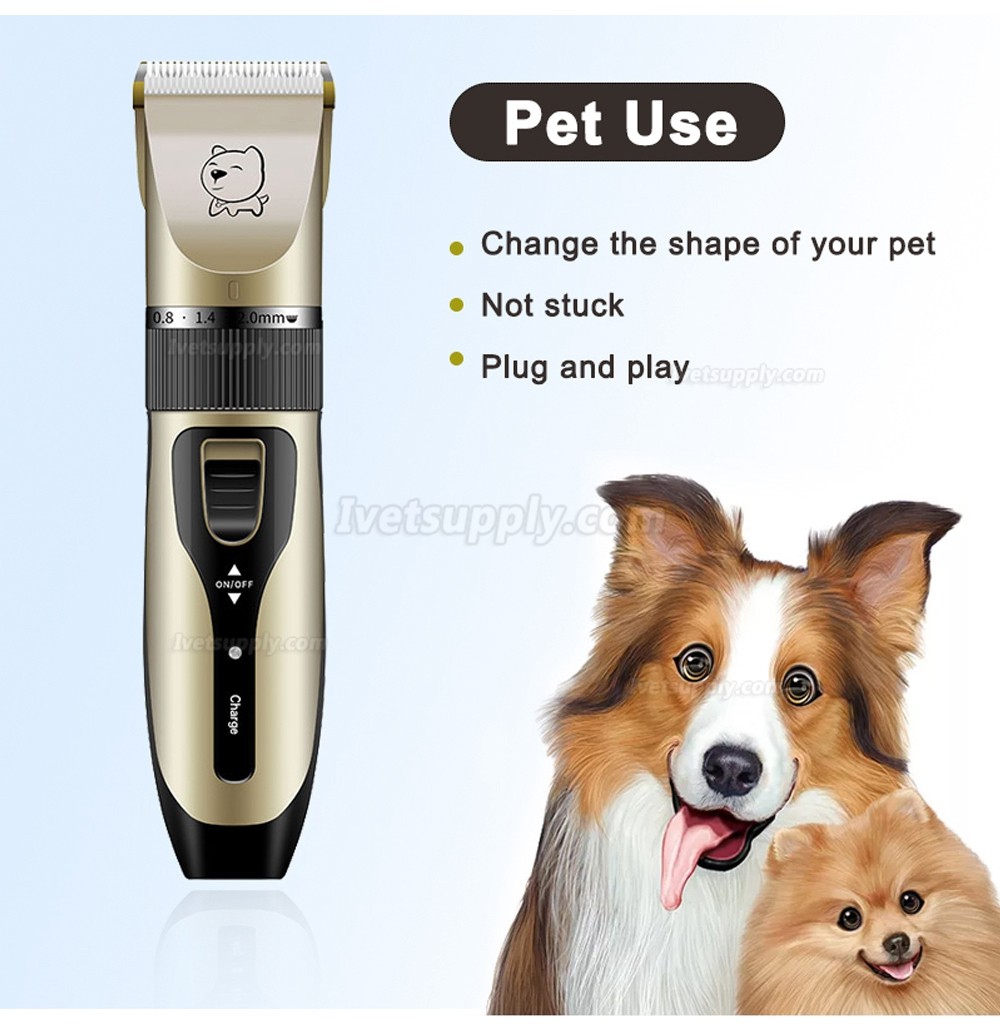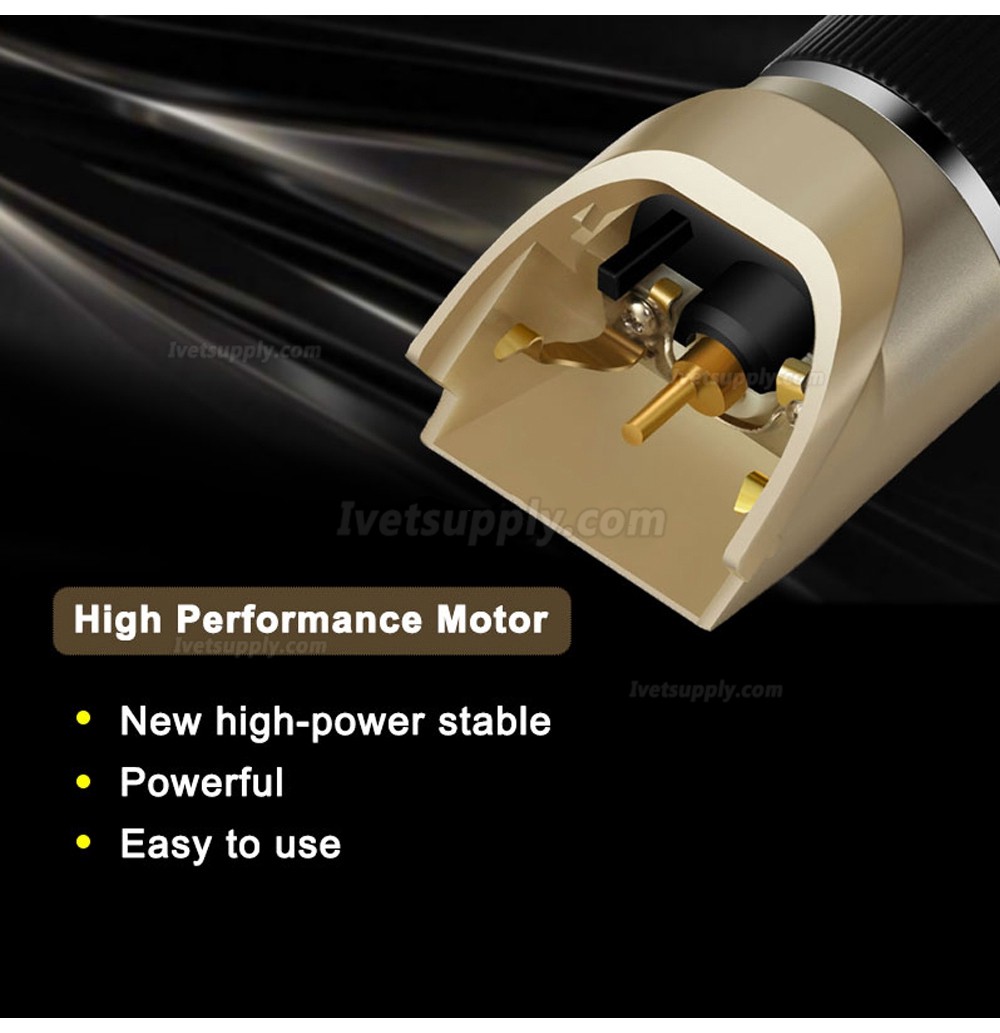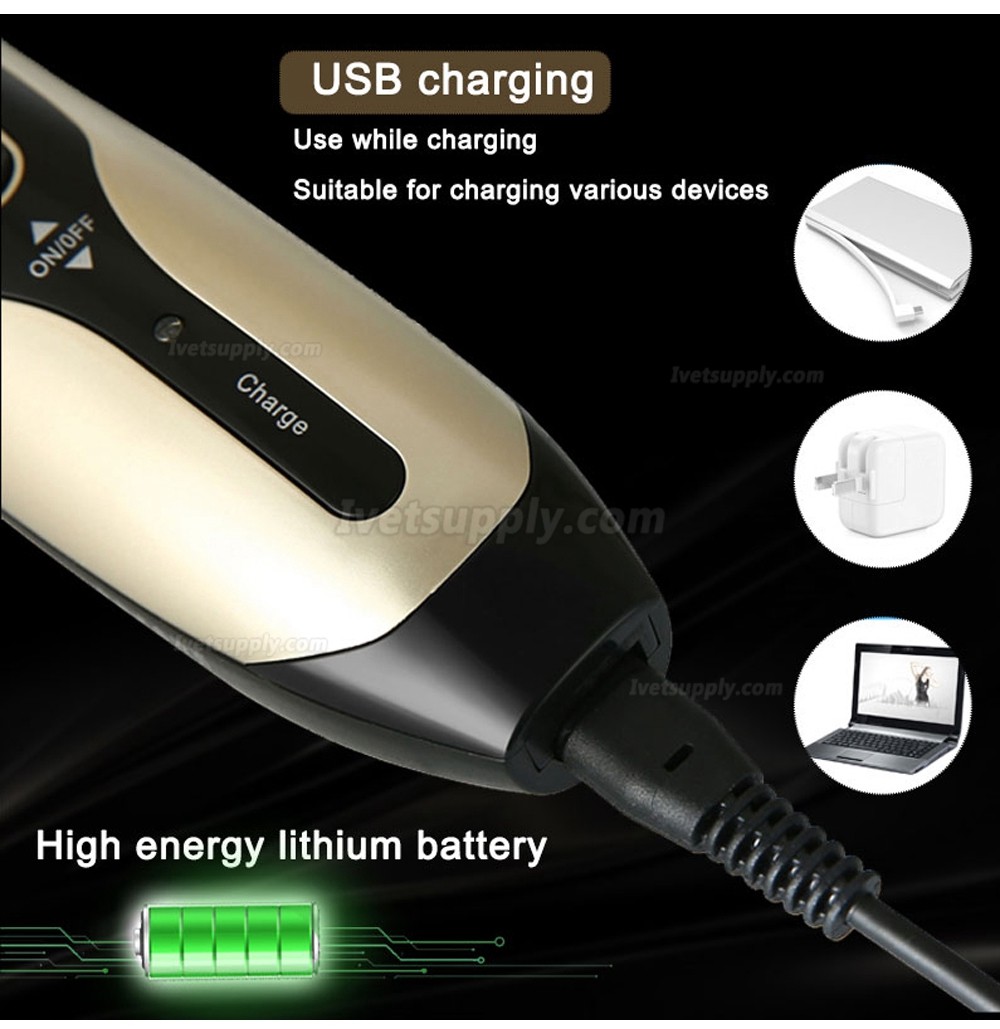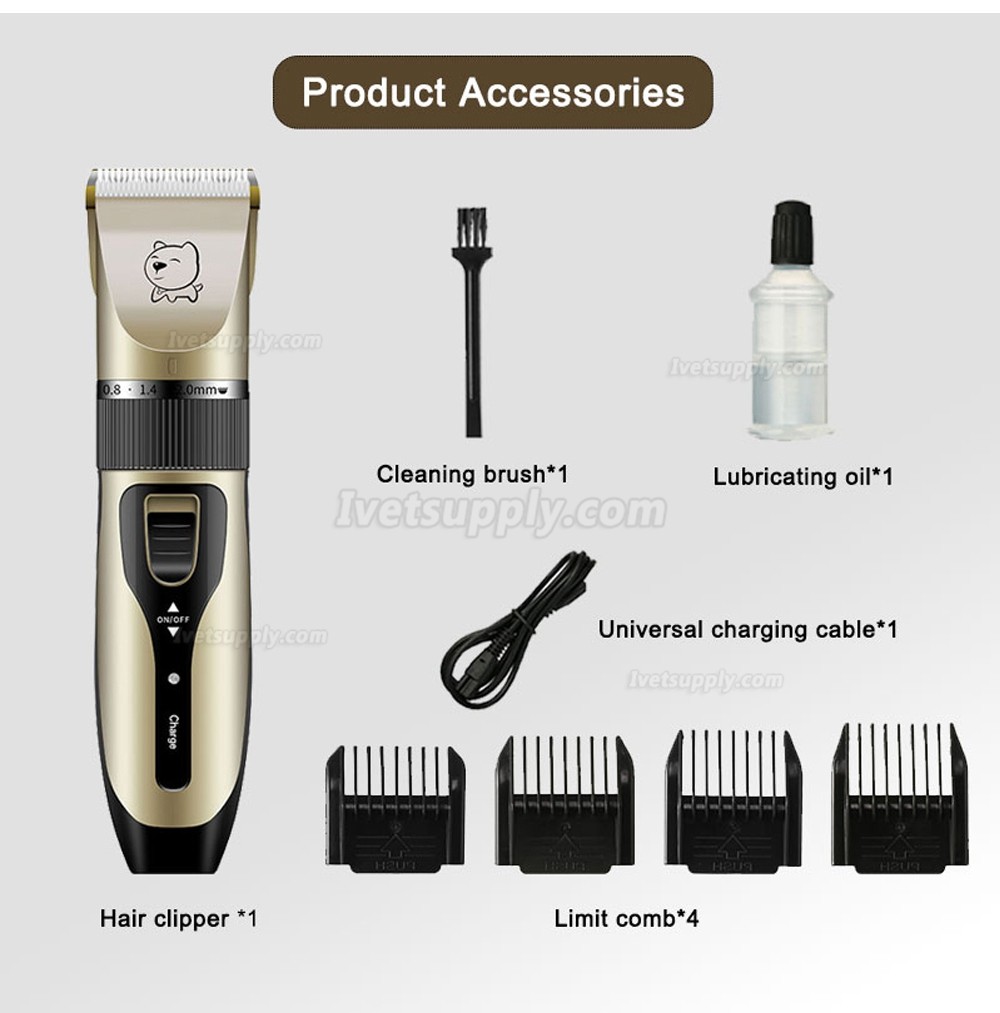 Prev:
Pet Pneumatic Grooming Round Table High Adjustable Rotatable Table-top for Cat Dog Small Animal WN-209
Next:
Portable Mobile High Power Pet Grooming Hair Dryer Hair Blower Dryer WET-008 With Support
Related Products