500W Electric Horse Clipper, Professional Horse Shears, Animal Grooming Kit
500W Electric Horse Clipper, Professional Horse Shears, Animal Grooming Kit
Features
The new professional electric horse scissors is 500W full copper motor power and variable 6-speed control, up to 2400 RPM, and have a comfortable grip for precise cutting. Also, this type horse clipper offers you with a pair of gloves to protect you while you are using.
Aluminum clipping head and rugged reinforced nylon PVC body can reduce noise and vibration. Its cooling air fan prevents the blades and blades from overheating when trimming livestock.
The blade has high hardness, good toughness, sharp, and the blade-tipped has got fine machining which don't hurt the animals. Simple operation mode can help a beginner finish the shearing task easily.
This Electric animal clipper is suitable for trimming horses, llamas, ponies, cattle. We do not recommend using it on Cats, Puppies, and any other Timid Pets because of its powerful motor.
When using electric horse shears, remember to lubricate the blades. Remember that the machine cannot run at idle. It is easy to get hot when two blades rub together. Please use the cooling spray every few minutes, take short breaks during shearing, clean the blade in time and don't run idle to prevent the blade from overheating. And please pay attention to its size and weight, it may be large and heavy for someone.
Specifications:
Power: 110V
Watts: 500W
RPM: 2400
Speed control:6 gears from 300rpm to 2400 rpm--(300rpm,800rpm,1500rpm,1900rpm,2200rpm,2400rpm)
Max. Ambient temperature:0~40℃
Max. Air humidity:10%~90%(relative humidity)
Noise: 75 dB
Vibration:<2.5m/s
Horse Clipper: 12" x 3"
Package includes:
1 x Clipping machine with clipping head
1 x Set of clipper blades(mounted)
1 x pair of gloves
2 x Cleaning brush
1 x Lubricating oil (100ml)
1 x User Manual
1 x Carrying Case
Notes:
1. This electric Horse clipper is not suitable for Cats, Puppies, and any other Timid Pets because of its powerful motor.
2. Avoid long time usage. It would be helpful to use cooling spray every few minutes and take small breaks during shearing otherwise the clipper will get hot.
3. Always oil the blade before and during grooming to extend the life of the blade and prevent heat build up.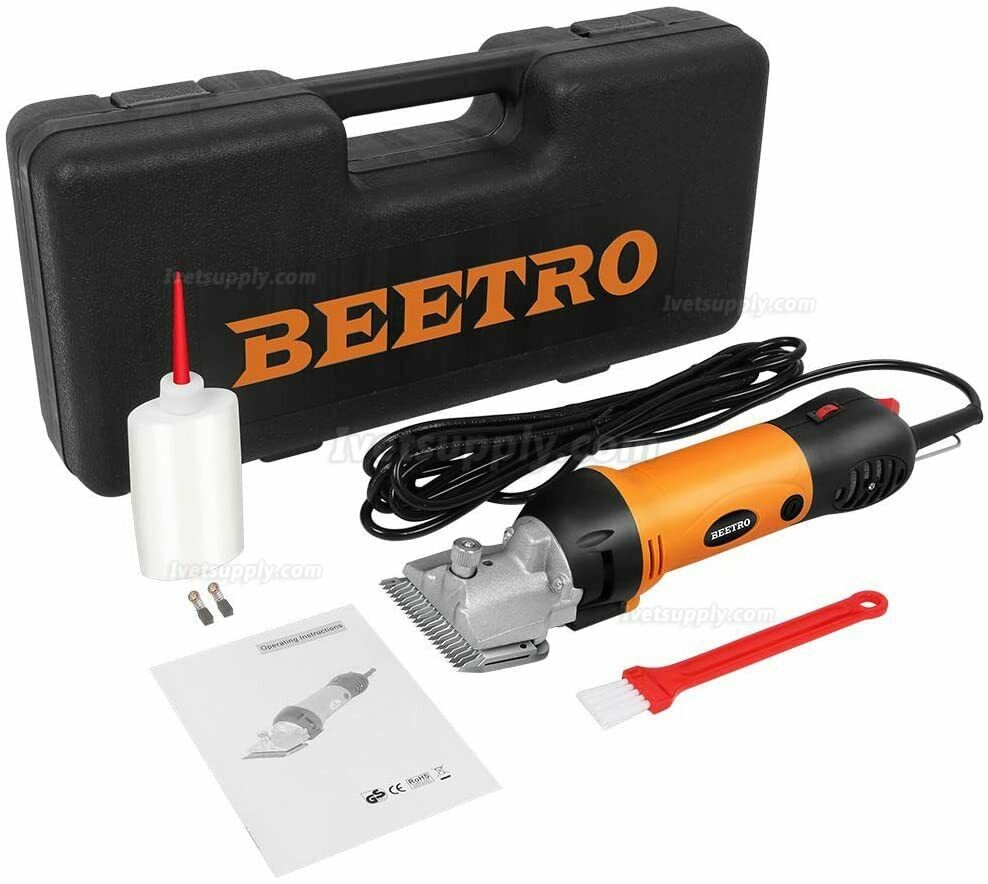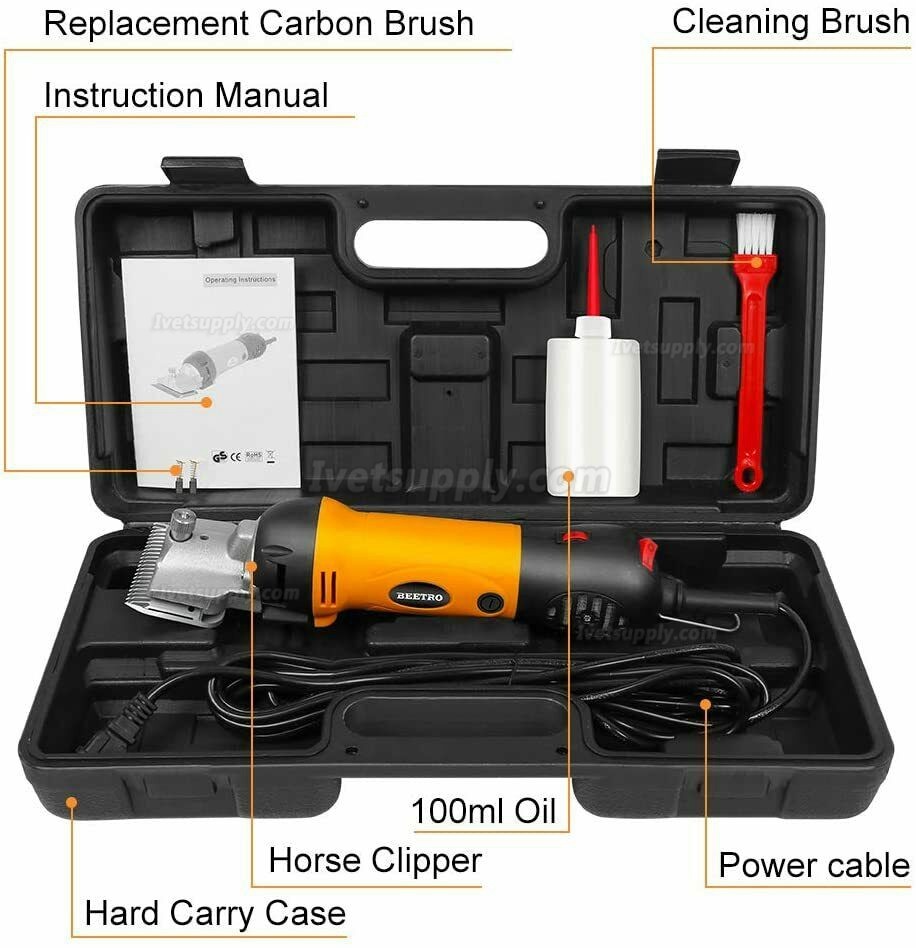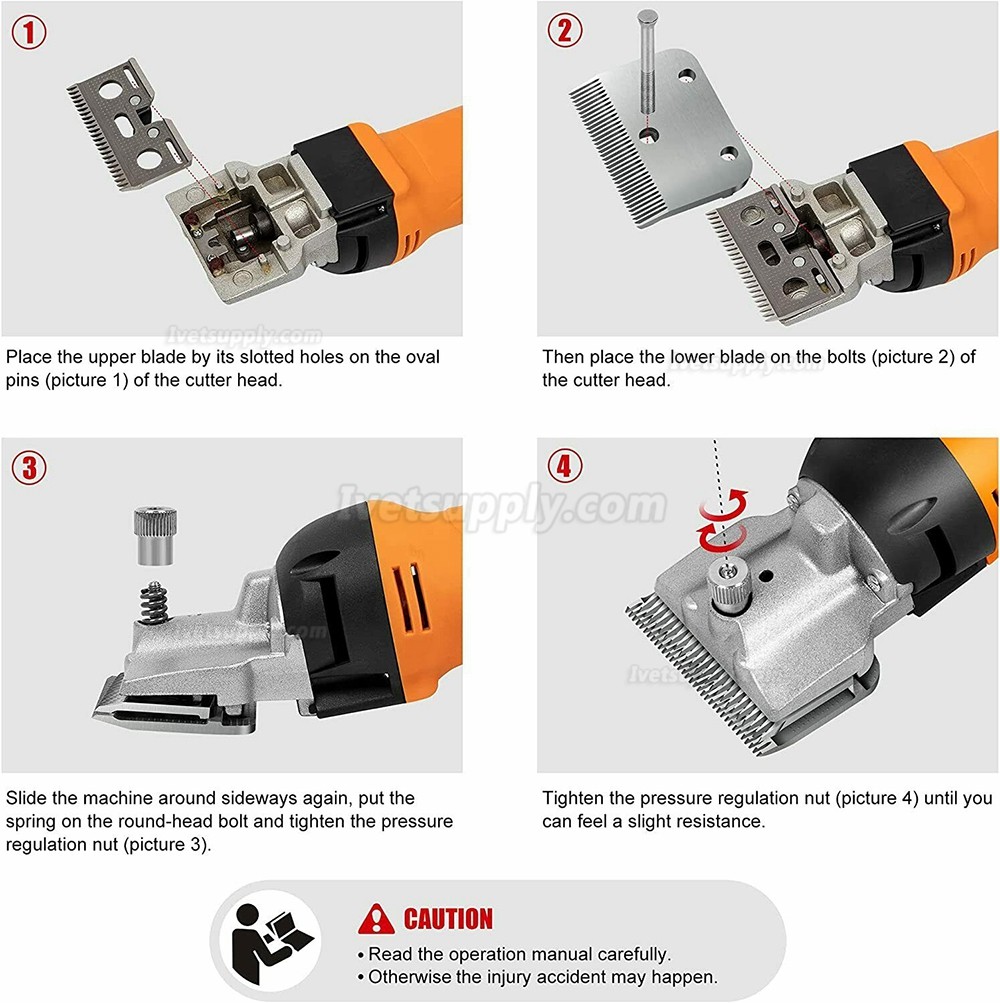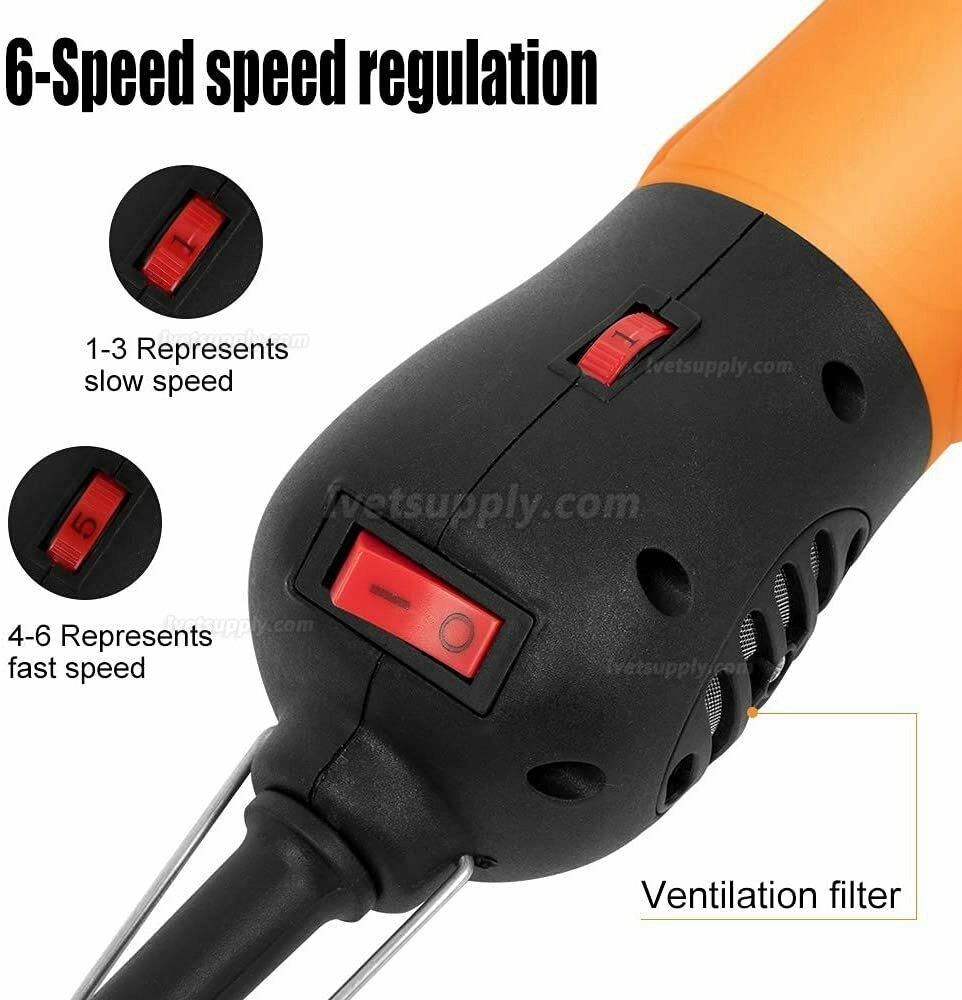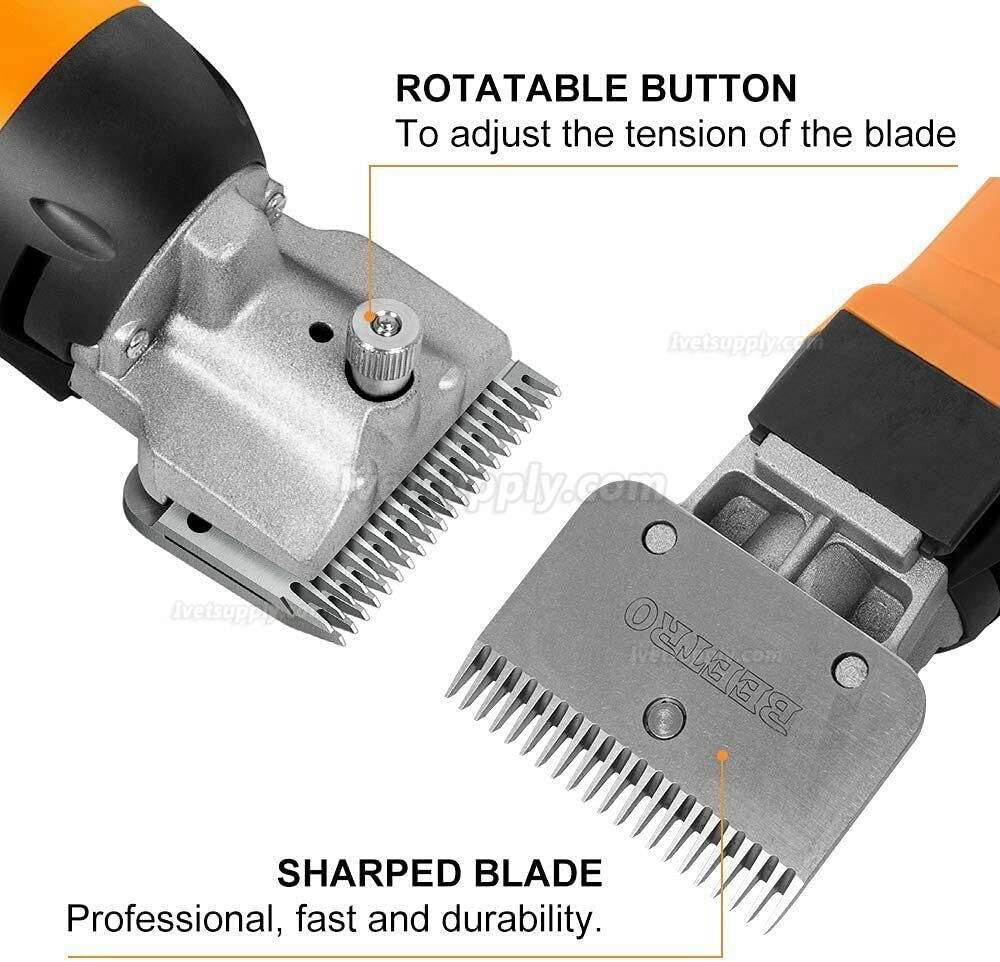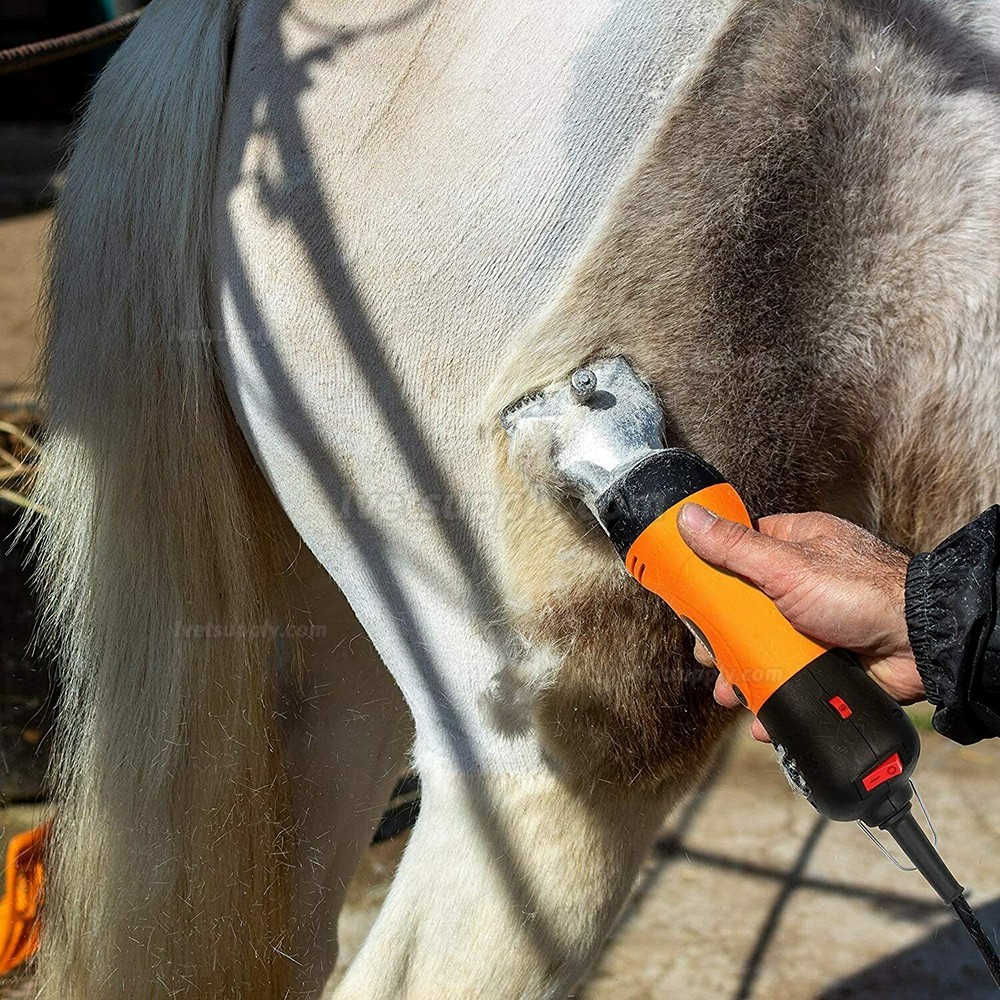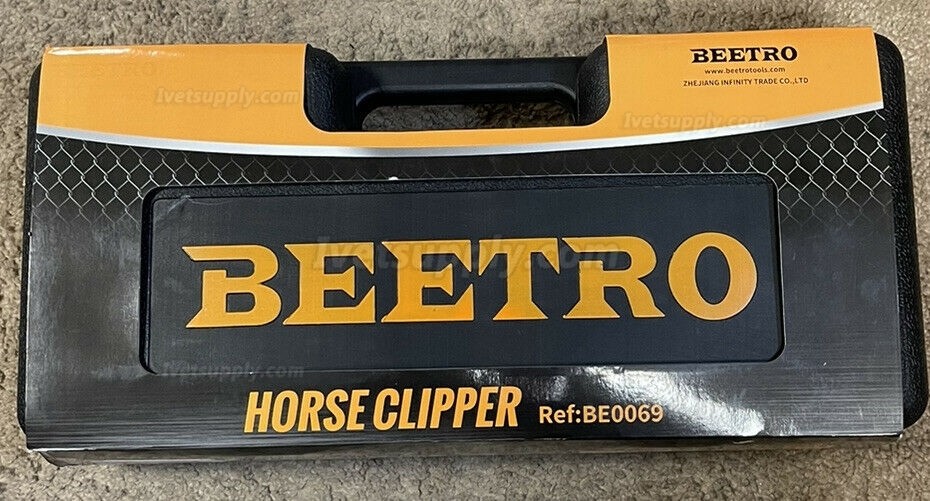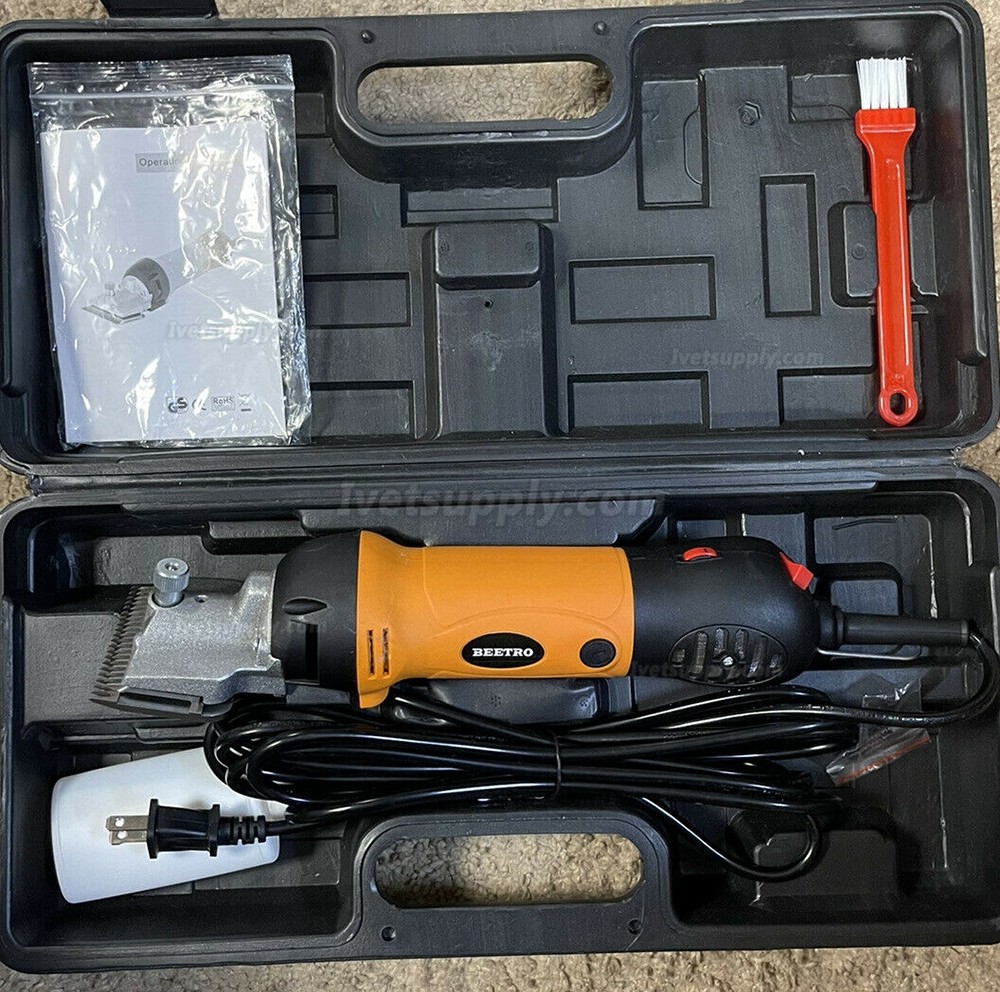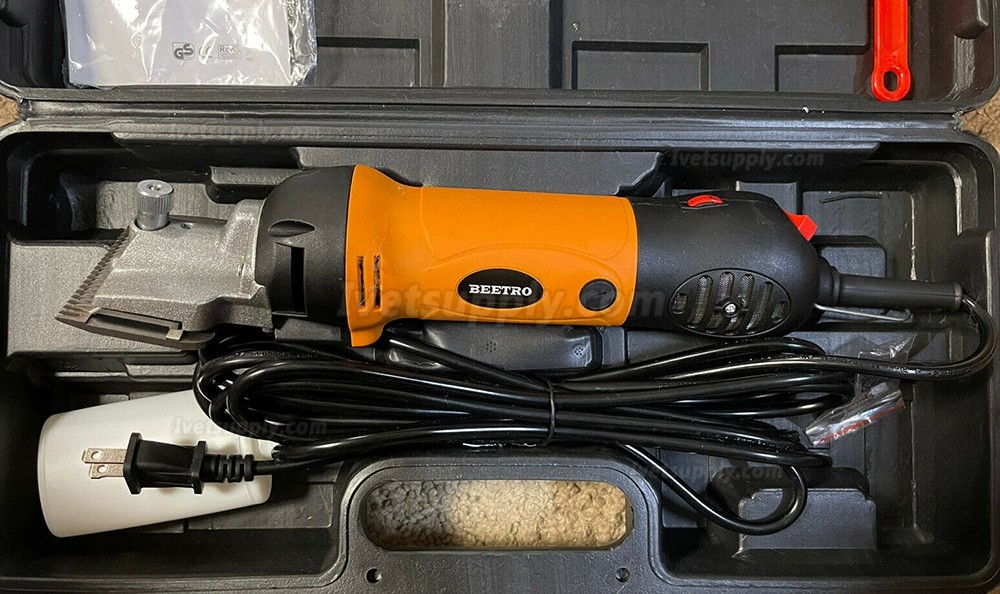 Prev:
350W Electric Horse Clipper Professional Horse Cattle Shears Animal Grooming
Next:
Veterinary Blood Glucose Monitoring Meter Kit Accurate Result For Cats and Dogs
Related Products