KWS KD-2036D-1 108W Wall Hanging Veterinary Surgical Shadowless Light
Brand: KWS
Availability:

In Stock
KWS KD-2036D-1 108W Wall Hanging Shadowless Lamp Surgical Medical Exam Light
Features:
You can choose this program when the top of the room does not meet the installation requirements and do not want to use landing options.
Lights can be placed against the wall when not in use. Does not occupy space.
Characteristic:
1. International brand LED bulbs; High brightness, no temperature rise
2. Brightness adjustable, spot light adjustable;
3. Long wingspan, it can rotate 180°. A wide range of lighting, wall-placement to save space.
Application:
Medical: Surgery Clinic; Dental; Cosmetic surgery; Operating room; Pet healthcare
Parameters:
1. Voltage: AC90-240V 50-60Hz
2. Input power:≤120VA
3. Fuse: F3AL250V
4. Bulb power: LED 36*3W
5. Color temperature: 5500±500K
6. Color rendering index: 80≤Ra≤100
7. Size of lamp holder: 500mm
8. Life of bulb: 50000h
9. Working distance: 1000mm
10. Central illumination: 80000Lx
11. Spot diameter: 120-240mm
12. Lighting depth: 200mm
13. N.W.: 35KG
14. Package dimension: 1060×600×390mm
15. Packaging material: Composite wooden
16. Wall requirements: concrete structure, brick structure, 240mm brick, and steel structure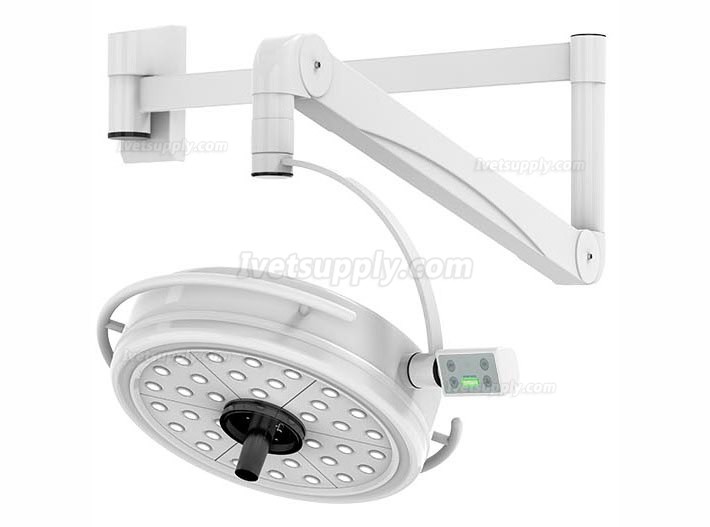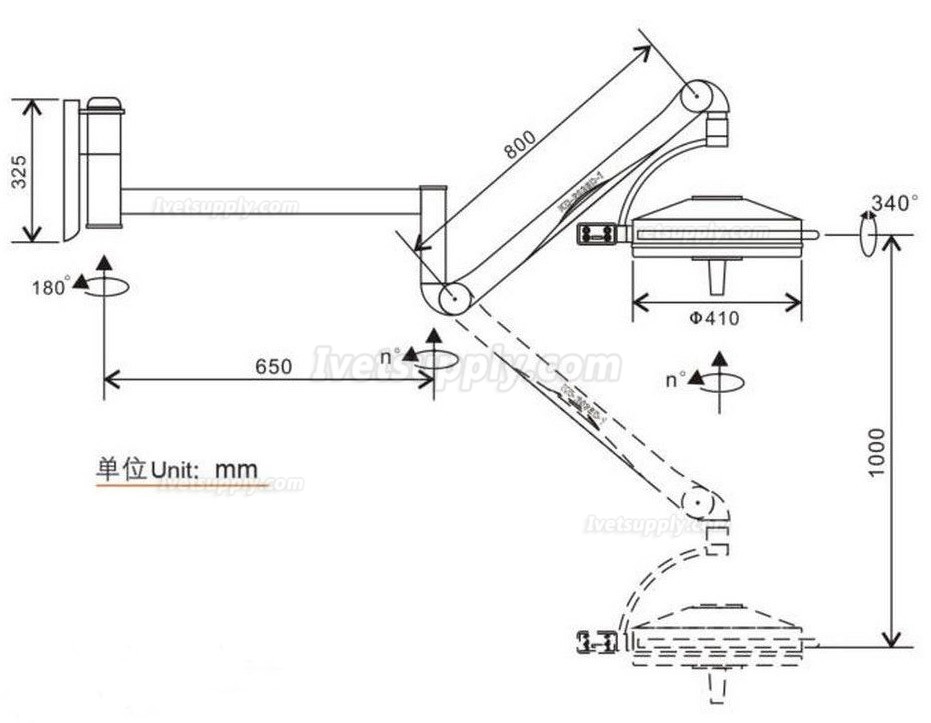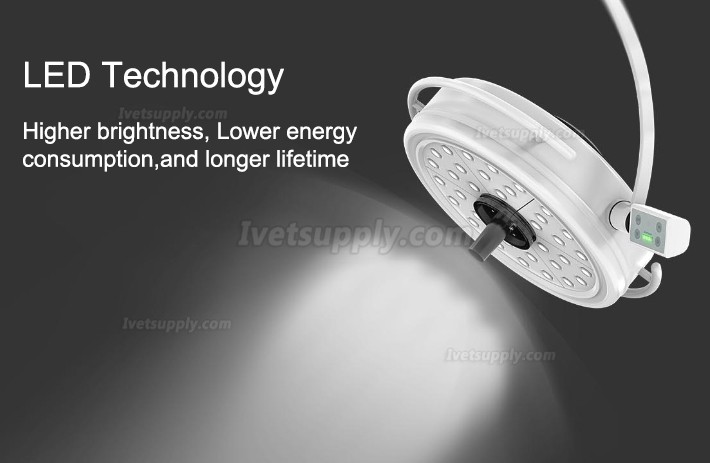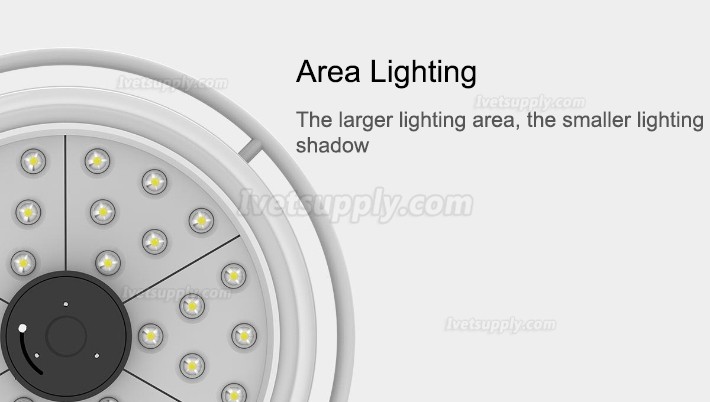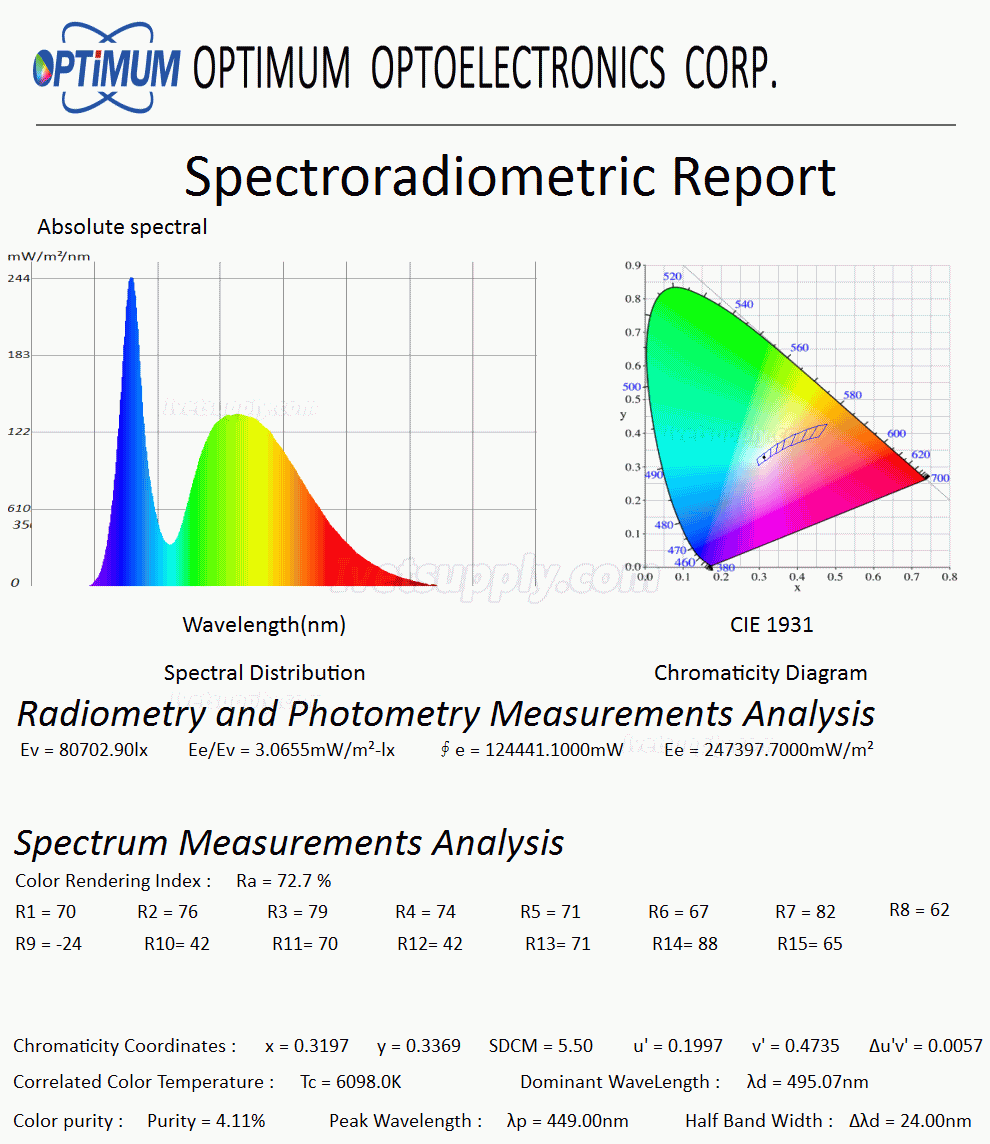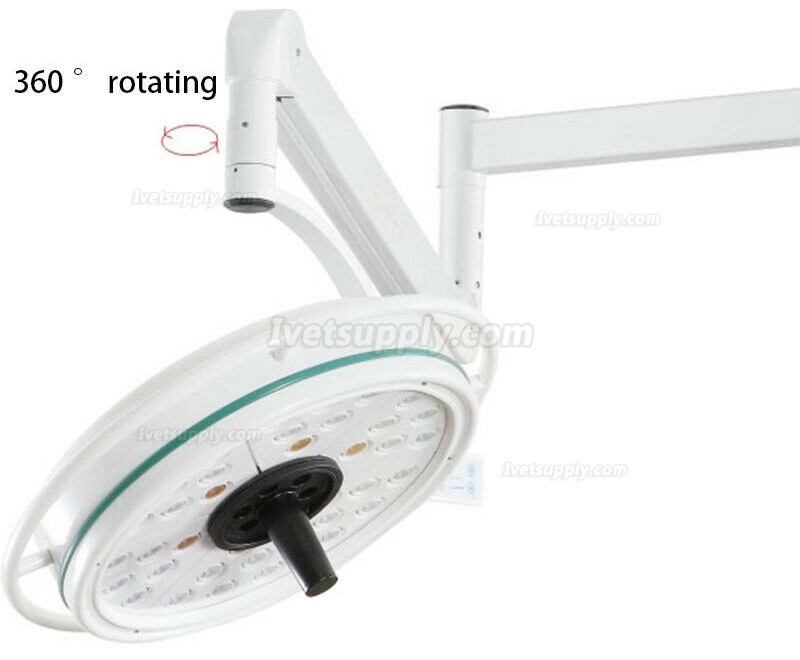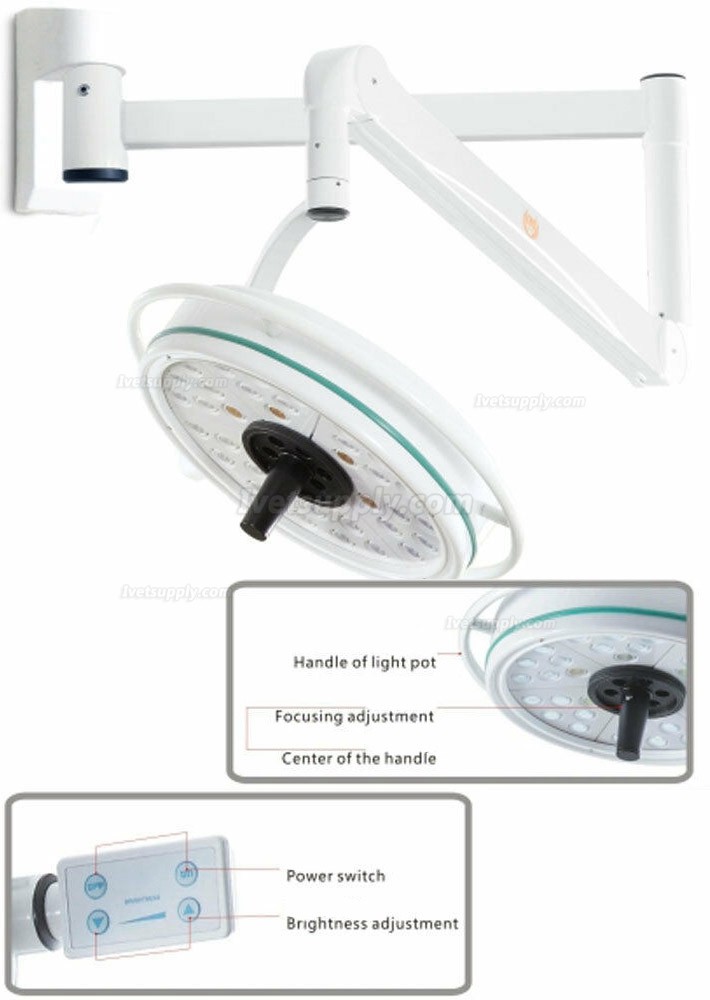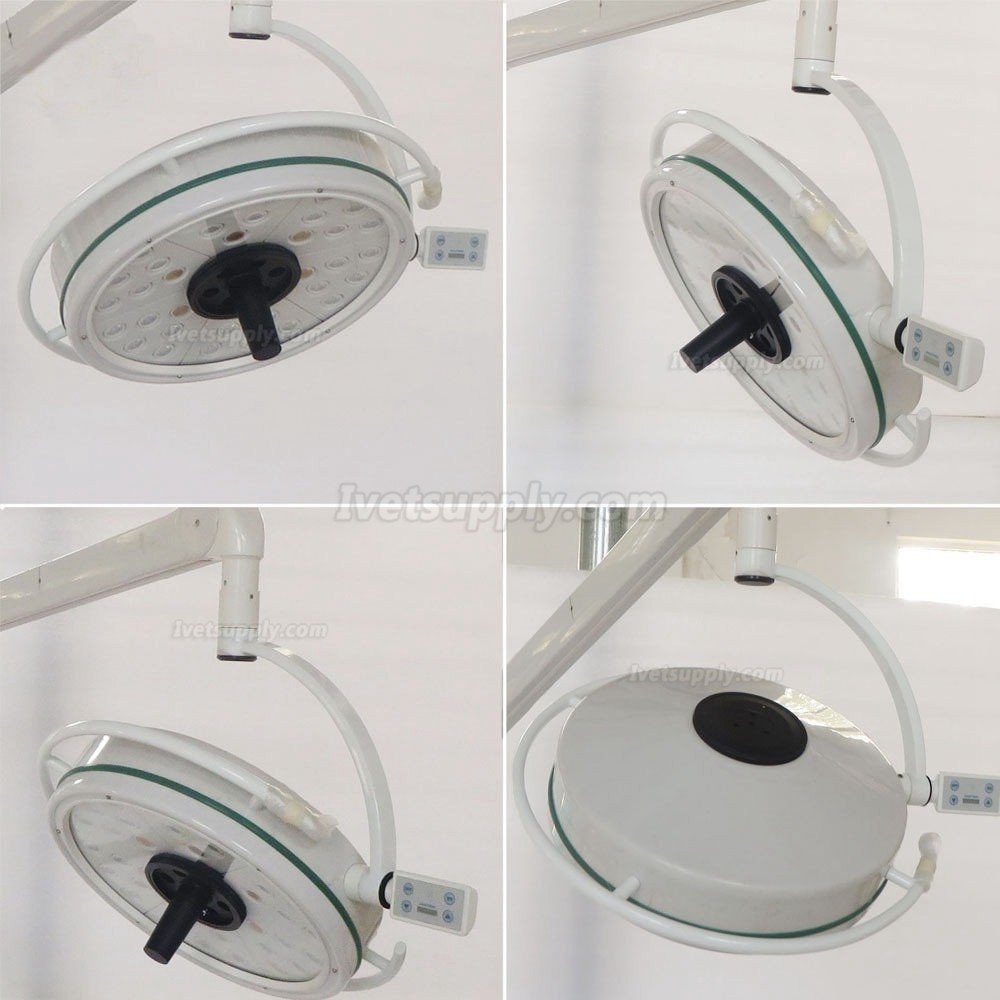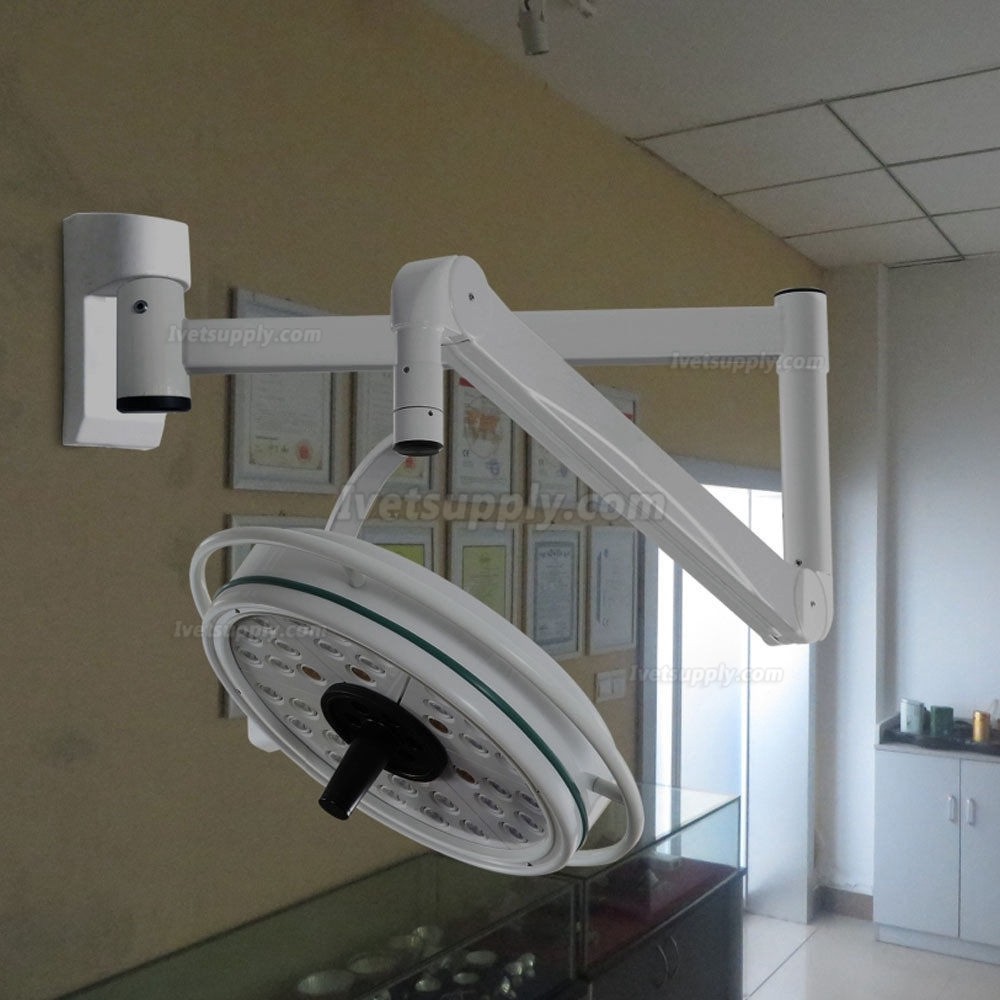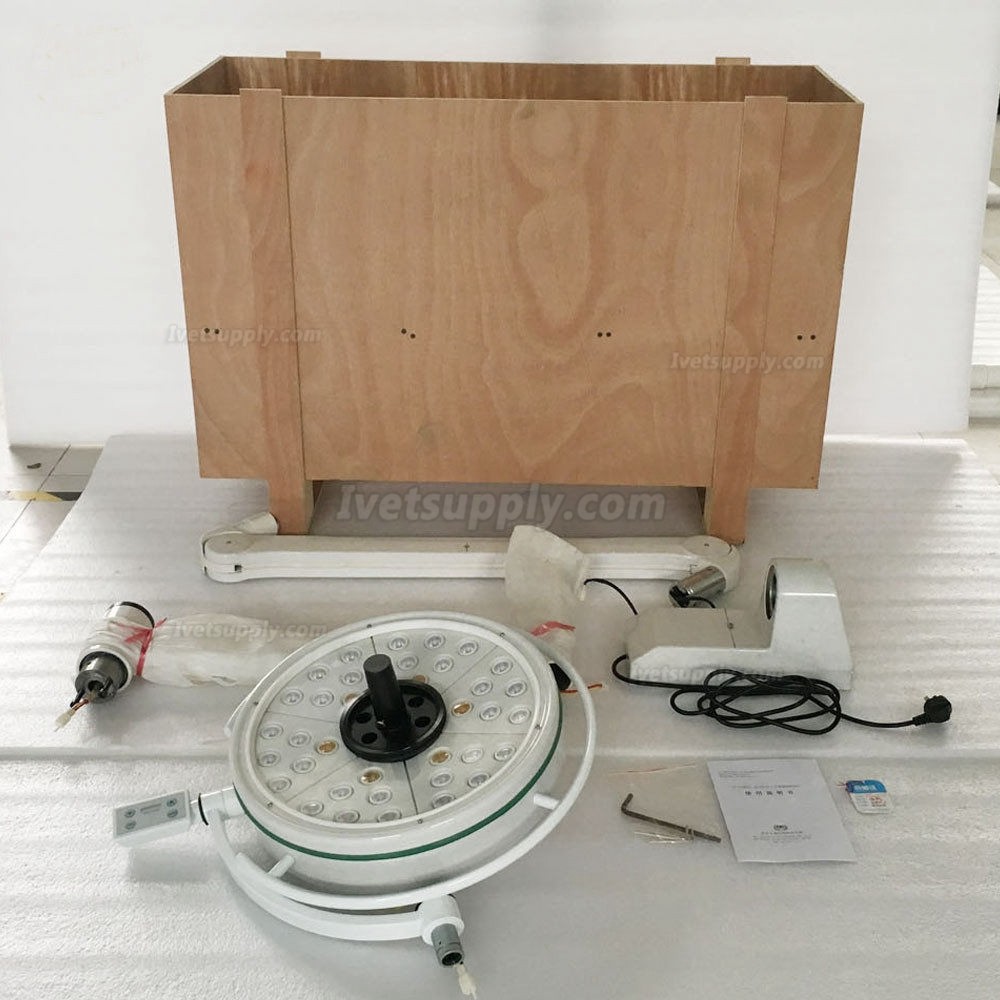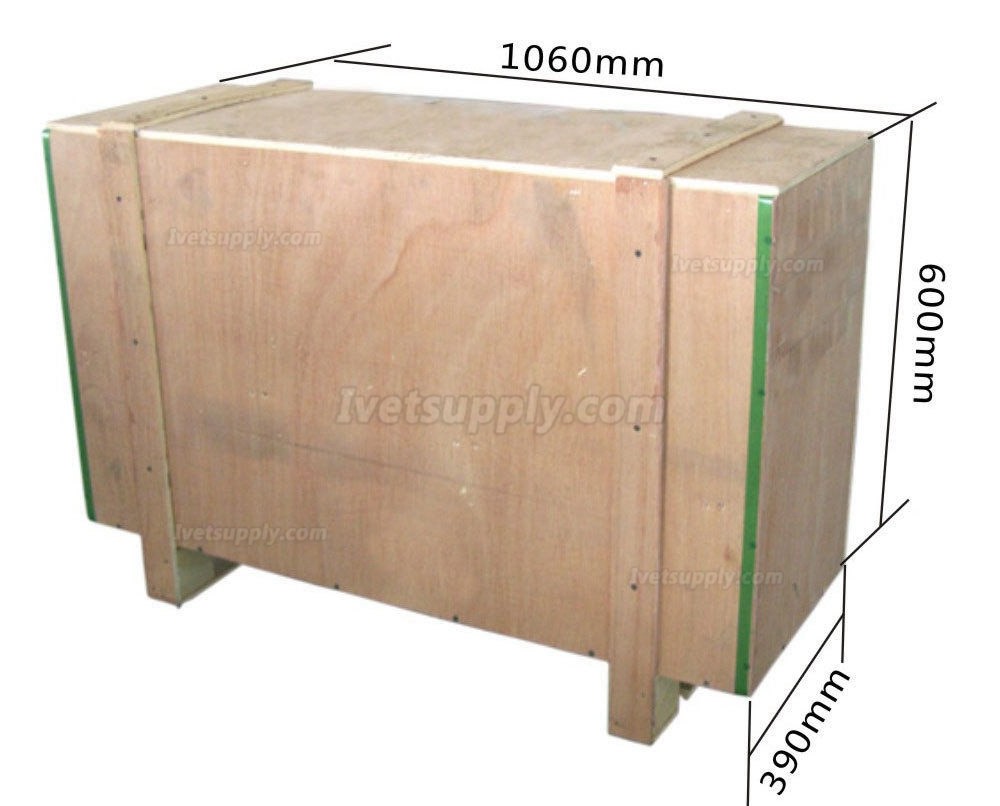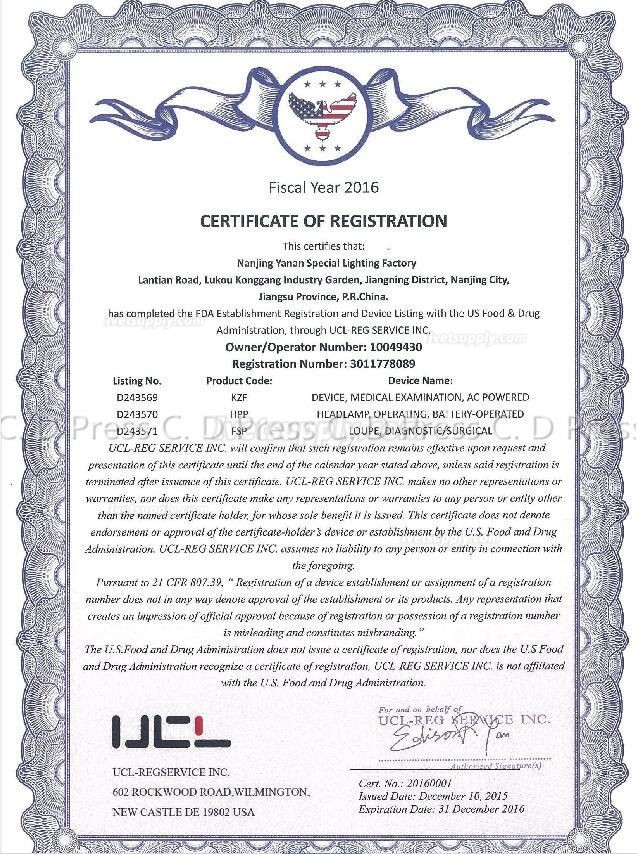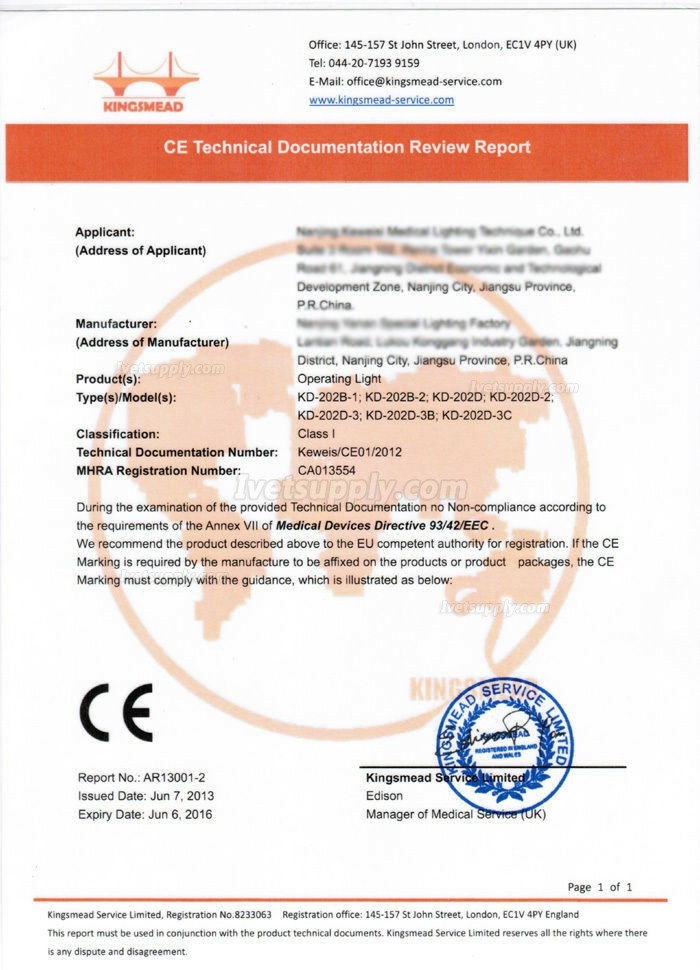 Prev:
KWS KD-2036D-3 108W LED Veterinary Surgical Shadowless Light
Next:
KWS KD-2036D-2 108W Ceiling LED Veterinary Shadowless Light
Related Products