GT SONIC P-Series 2-27L 100-500W Power Adjustment Ultrasonic cleaner with Heating Function
GT SONIC P-Series Power Adjustment Ultrasonic cleaner 2-27L 100-500W with Heating Function
1. Power adjustable from 30% to 100%, suitable for different cleaning.(from 3L and above)
2. With mechanical control timer and heater.
3. All machines with stainless steel materials.
4. Stamping tank without welding gap for better waterproof.
5. Powerful ultrasonic transducer for efficiency and cleaning effect.
6. Ceramic heaters for better heating effect.
7. Drainage and cool fan are available for 6L and above volume models, convenient to use.
8. Moisture-proofed and anti-corrosion PCB, capable for different working environments .
Certification:CE, GS, RoHS, FCC, REACH
Tank Material:Stainless Steel SUS304
Product name:Injector Cleaning Machine
Frequency:40KHz
Application:Injector,Medical,Dental Device,Electronic
Power Supply:100-120V,220-240V,50-60Hz
Cleaning Process:Hot Water Cleaning
Model
Tank Size
Unit Size
Volume
Ultrasonic Power
Ultrasonic Frequency
Heating Power
Timer
Heating Tem.
LxWxH(mm)
LxWxH(mm)
(L)
(W)
(KHz)
(W)
(min)
(°C)
GT Sonic-P2
150*140*100
190*170*220
2
50
40
100
0-30
20-80
GT Sonic-P3
240*140*100
270*170*240
3
30-100
100
GT Sonic-P6
300*155*150
330*180*310
6
45-150
300
GT Sonic-P9
300*240*150
330*270*310
9
60-200
300
GT Sonic-P13
330*300*150
360*330*310
13
90-300
400
GT Sonic-P20
500*300*150
550*330*310
20
120-400
500
GT Sonic-P27
500*300*200
550*330*360
27
150-500
500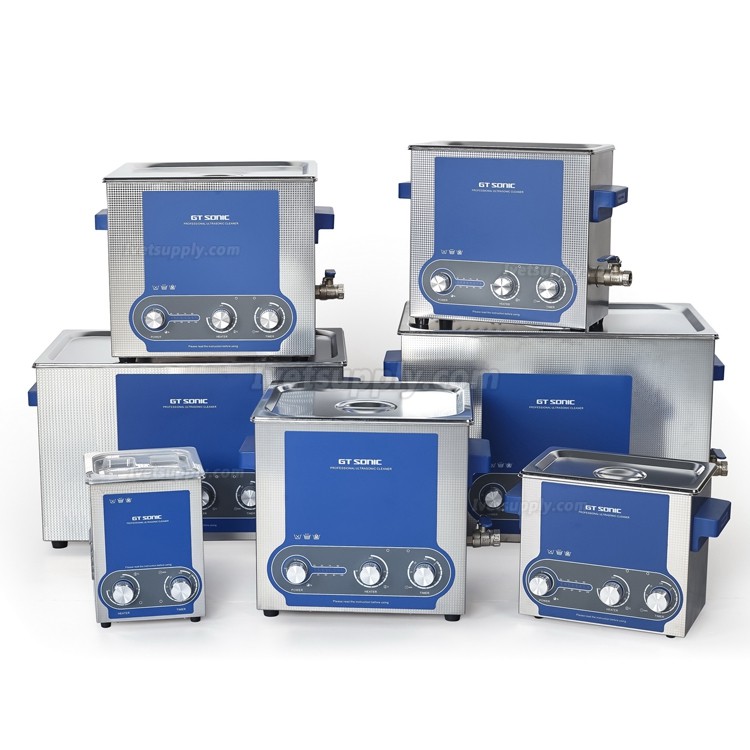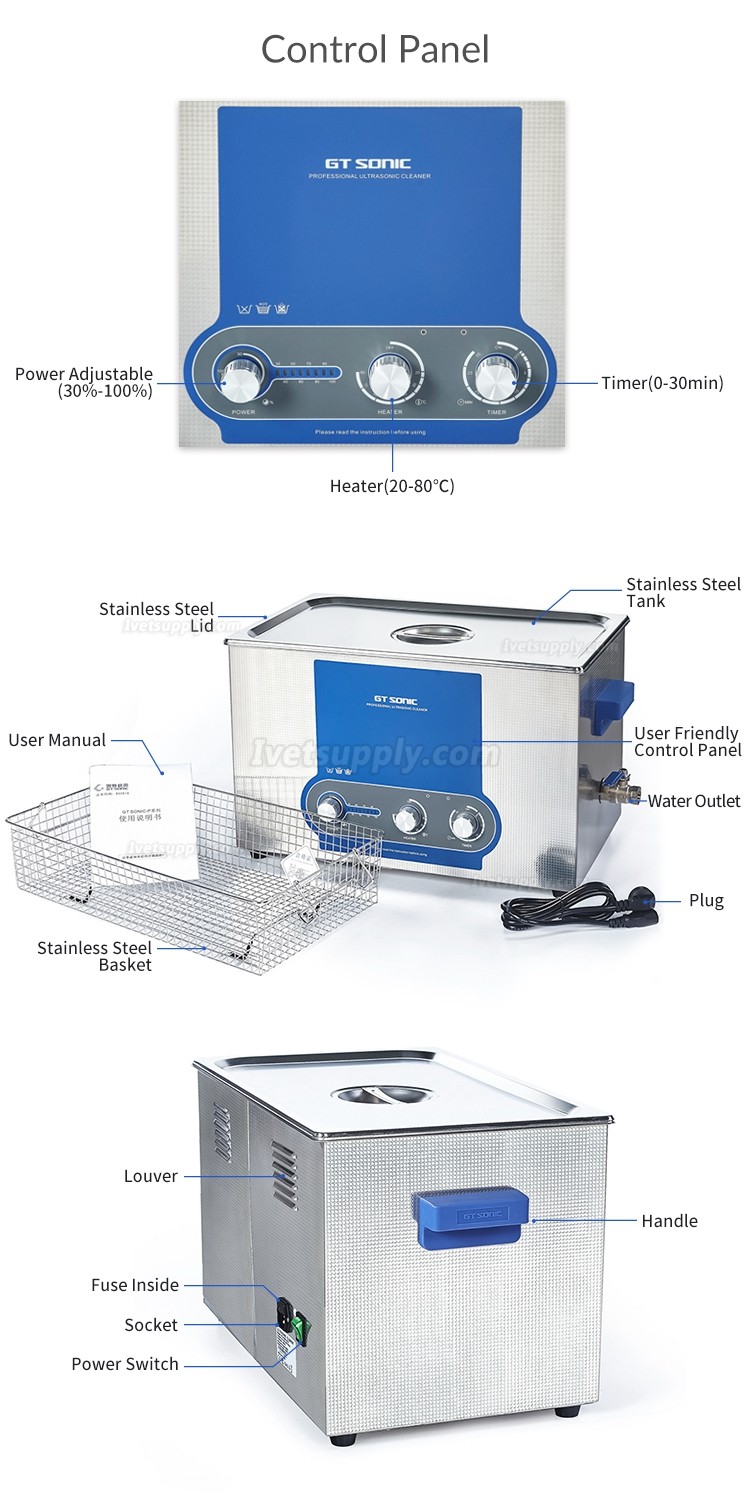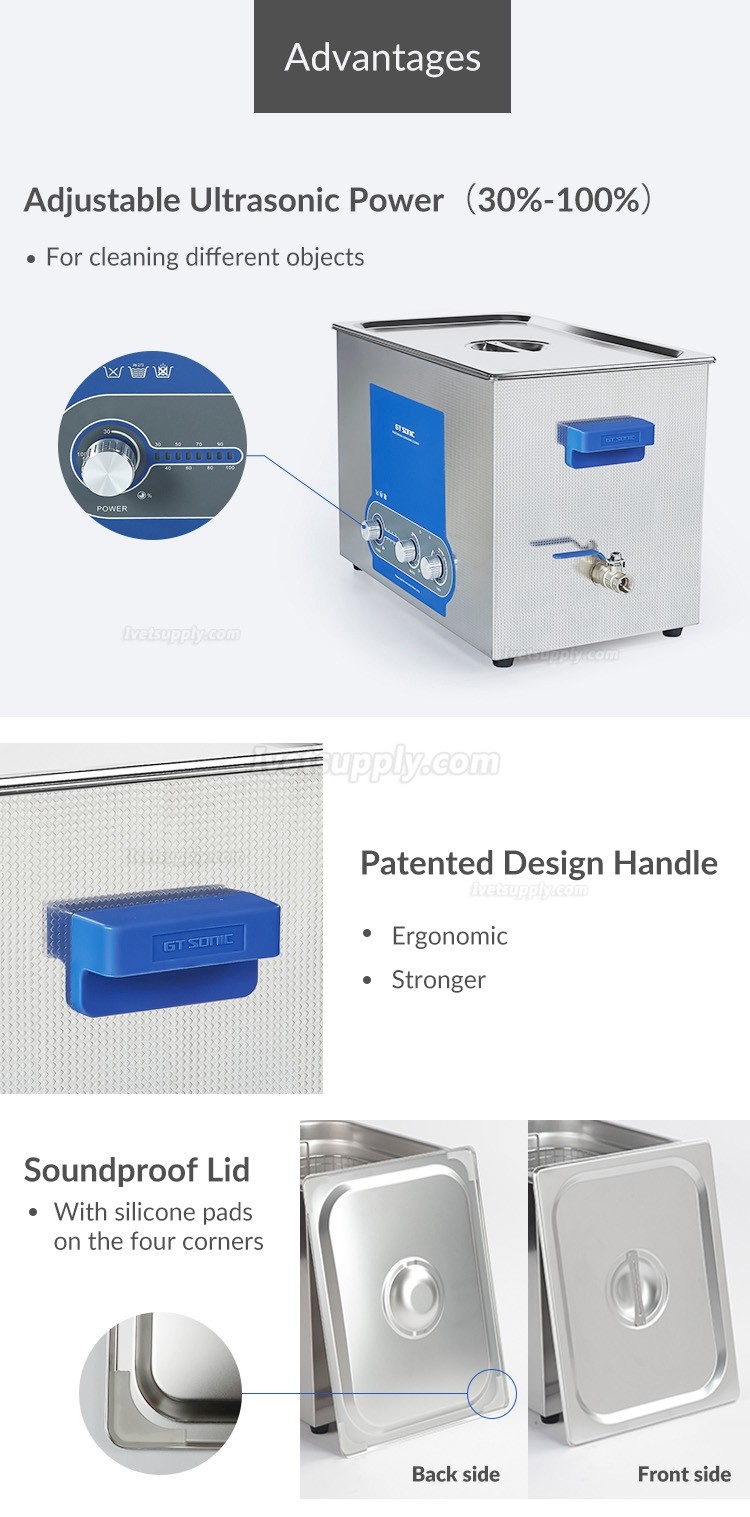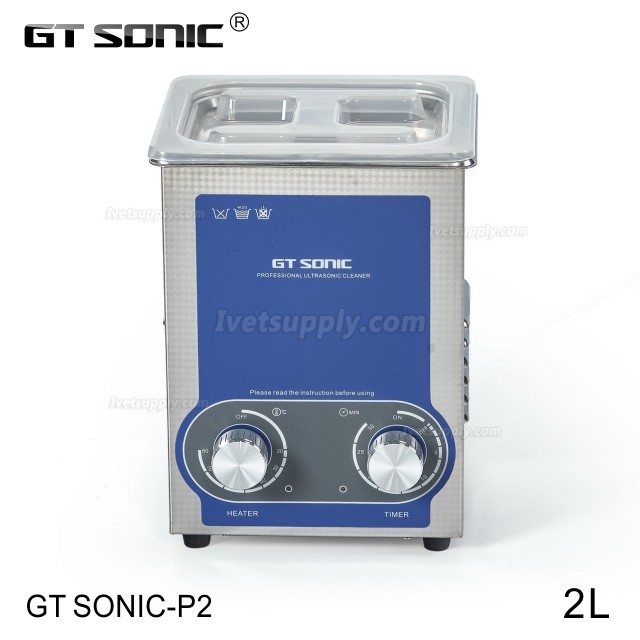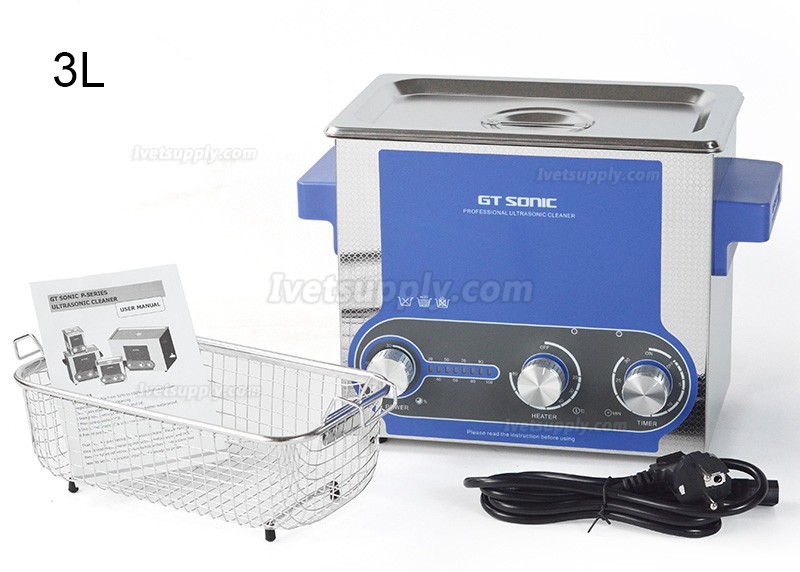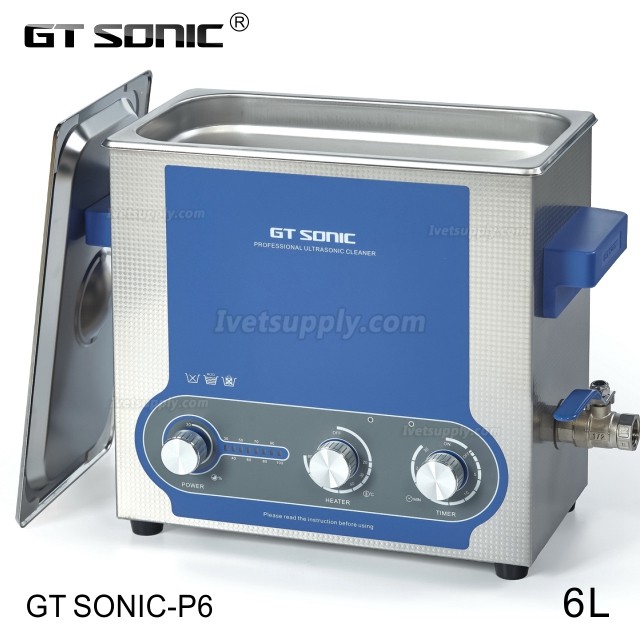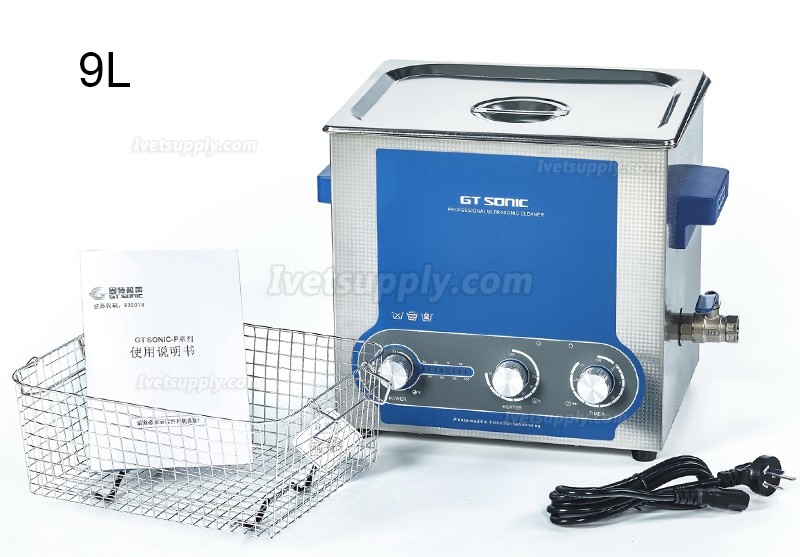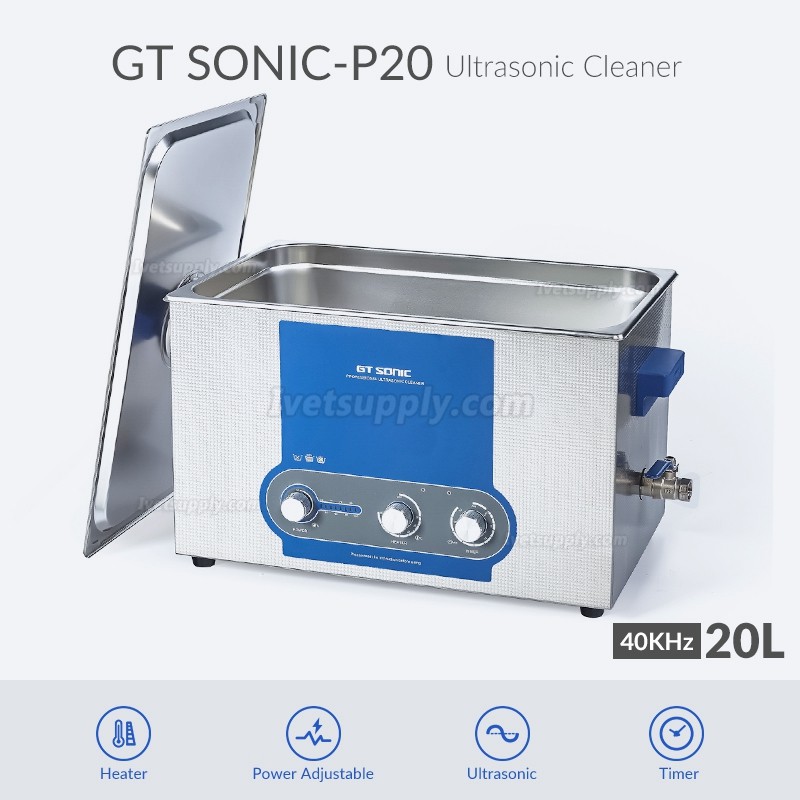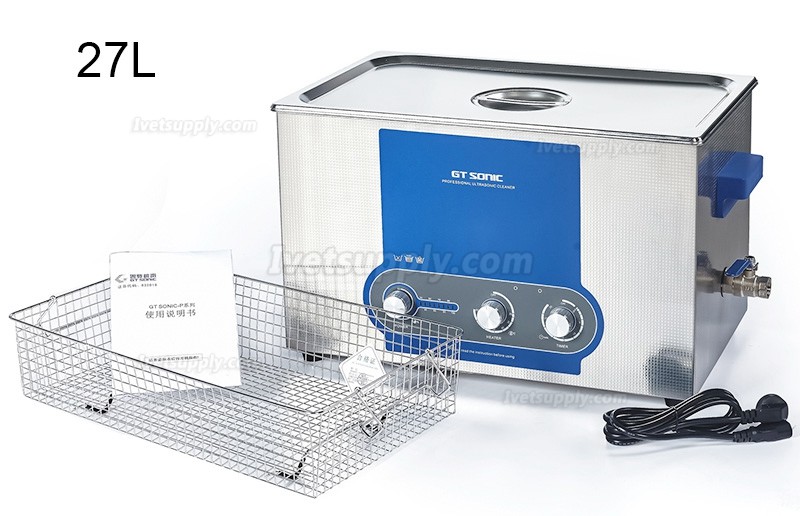 Prev:
GT SONIC T-Series 2-27L 100-500W Digital Ultrasonic Cleaner with Heating Function
Next:
GT SONIC QTD-Series 2-27L 100-500W Digital Ultrasonic Cleaner with Heating Function
Related Products