BEST 401 Portable Veterinary Dental Unit with Compressor + 3 Way Syringe + Suction + Tube 4H
Brand: Best
Availability:

In Stock
BEST 401 Portable Dental Unit Backpack with Compressor + 3 Way Syringe + Suction + Tube 4H
Portable/Mobile: Portable bag with low weight and rod bags style to make workers move it freely.
Perfect Design: Compact structure consistent with worker's habits to make them operate easier, the panel and many spare parts and valves was molding by Best Dent.
Complete Function, tidily organize your system, save the space.
Free Maintenance: Without any lubricated oil, drainage bottle is more convenient to remove and steriliz.
Specification:
Supply Pressure: 110V/60Hz
Power: 410W
Speed R.P.M: 1400r/min
Air Flow: 65L/min
Pressure: 0.6Mpa
Noise : 39dB(A)
Weight: 15Kgs
Dimension: 47.5cm*30cm*30cm
Color: Black, Camouflage
Standard Accessories:
High speed Pipe 1 set
Low speed Pipe 1 set
Three Way S-y-r-i-n-g-e 1set
Oilless Air c-o-m-p-r-e-s-s-o-r 1set
Stainless steel water tan & air tank1set
Suction System 1pc
Drain bottle 1pc
Foot Control 1pc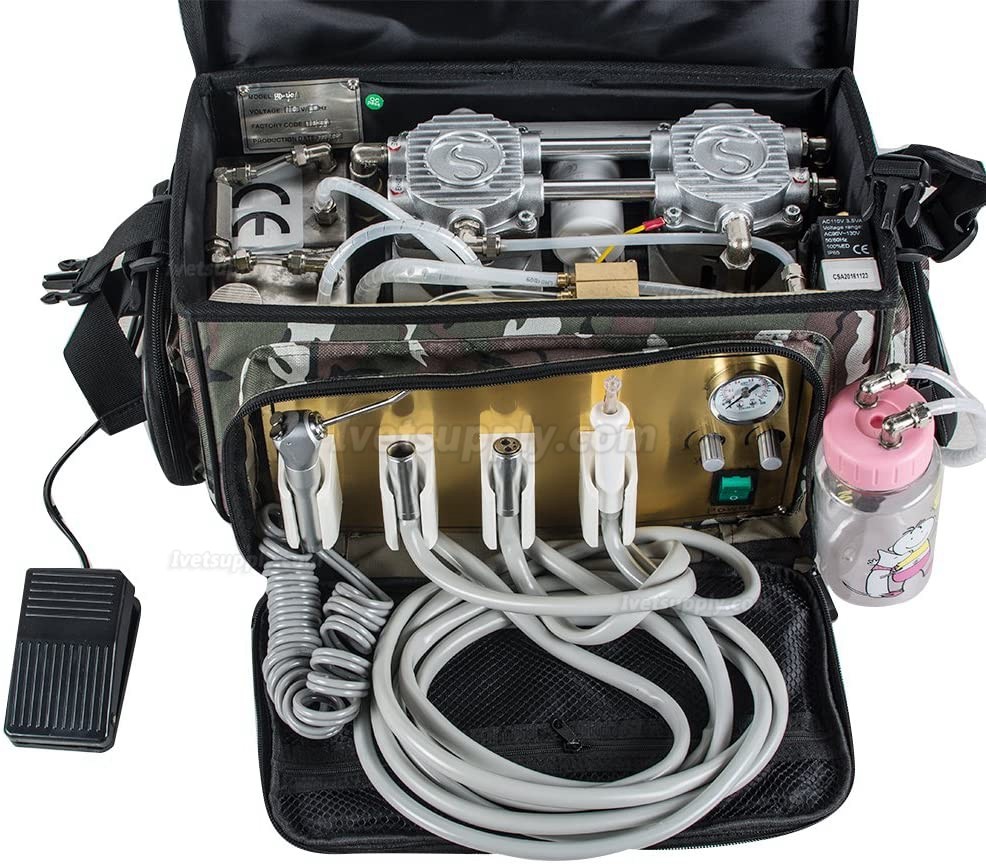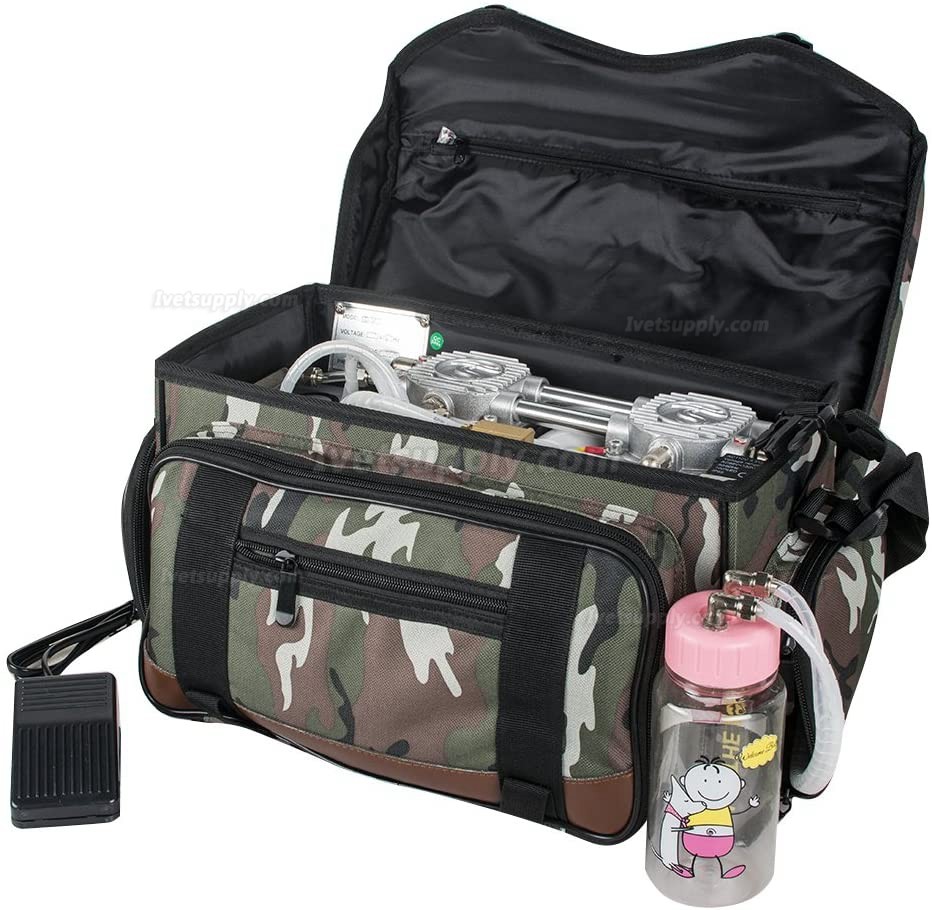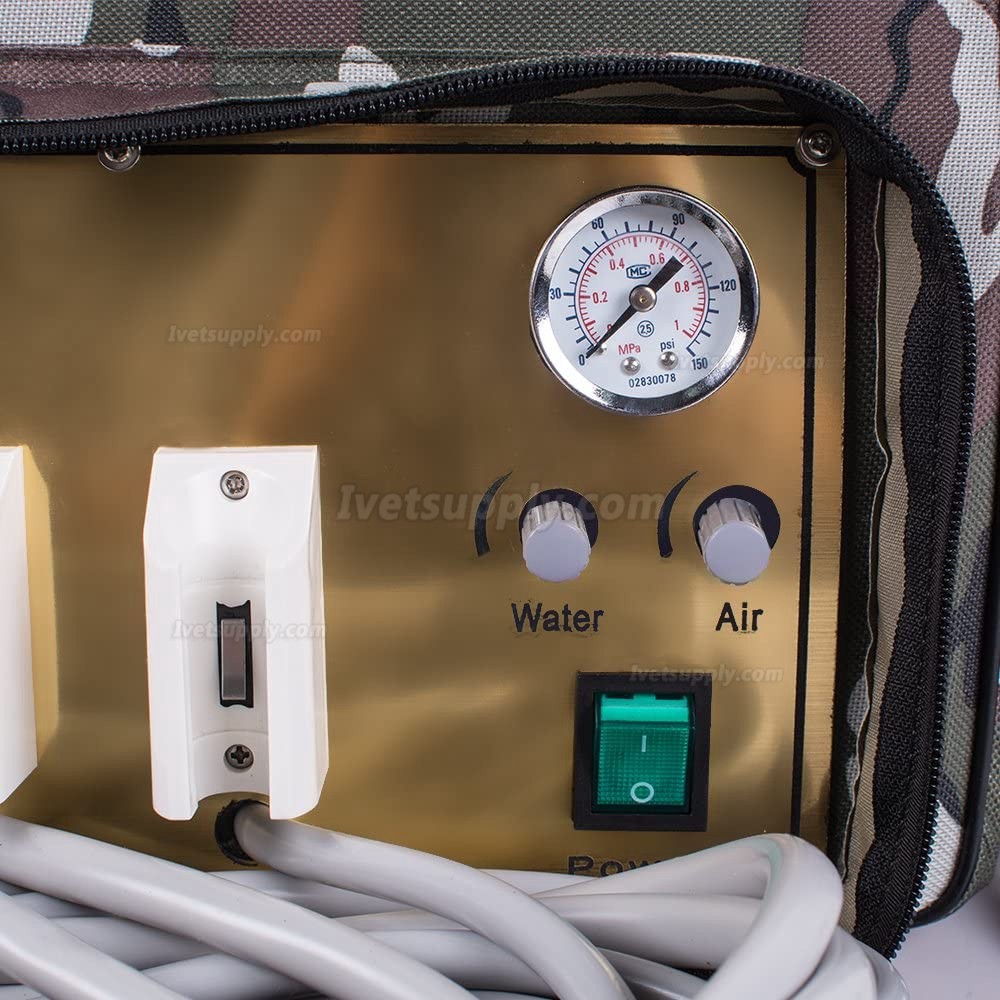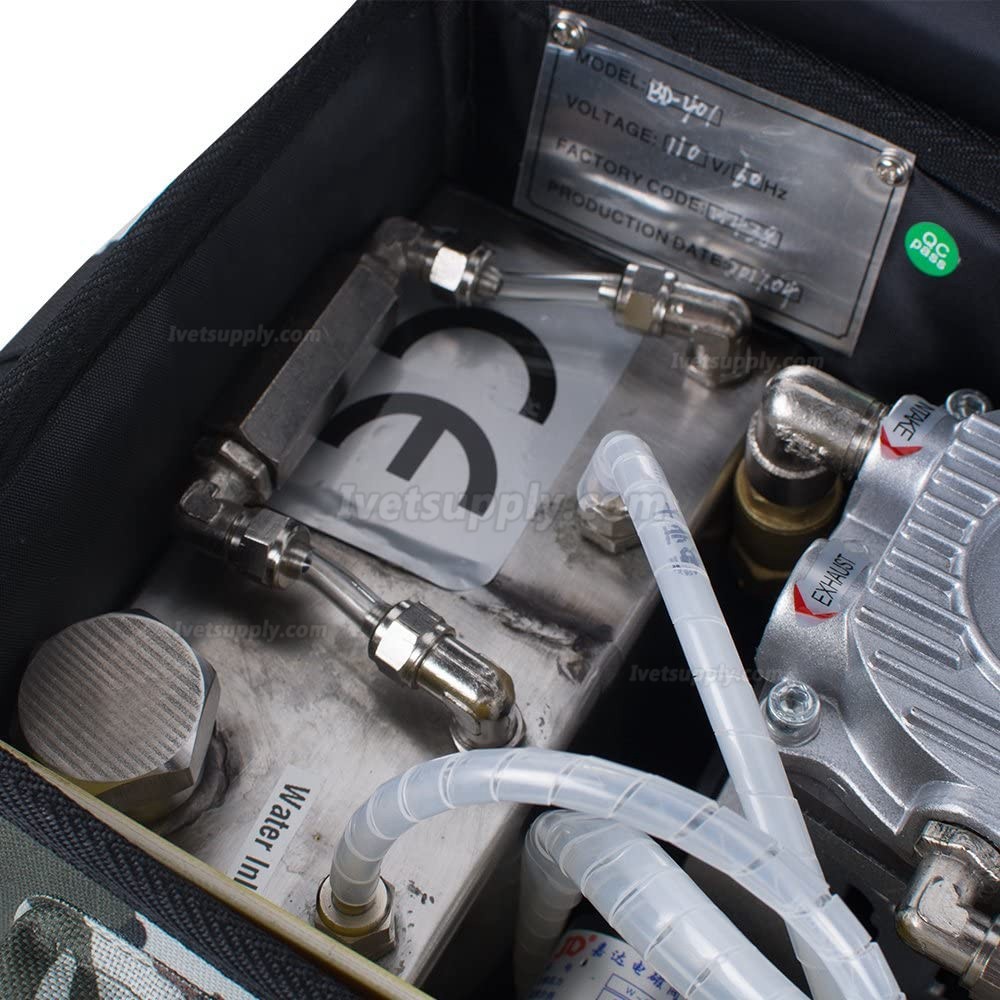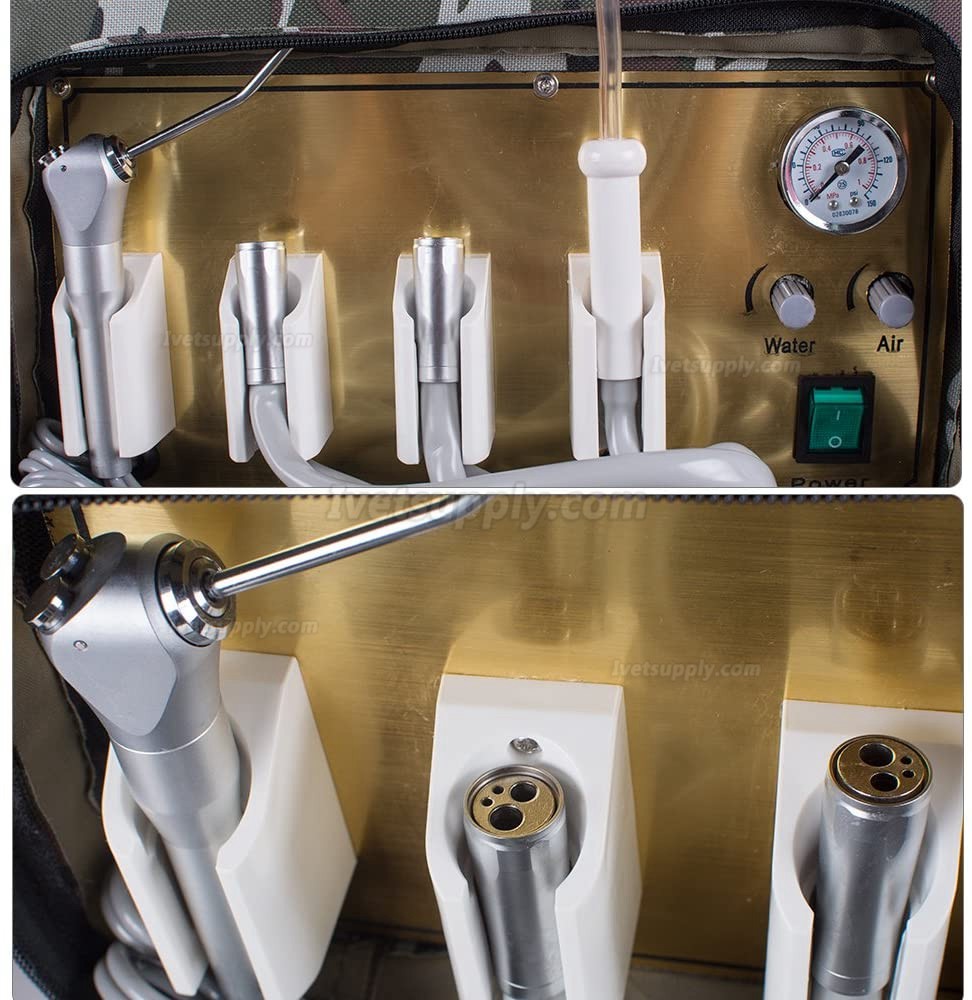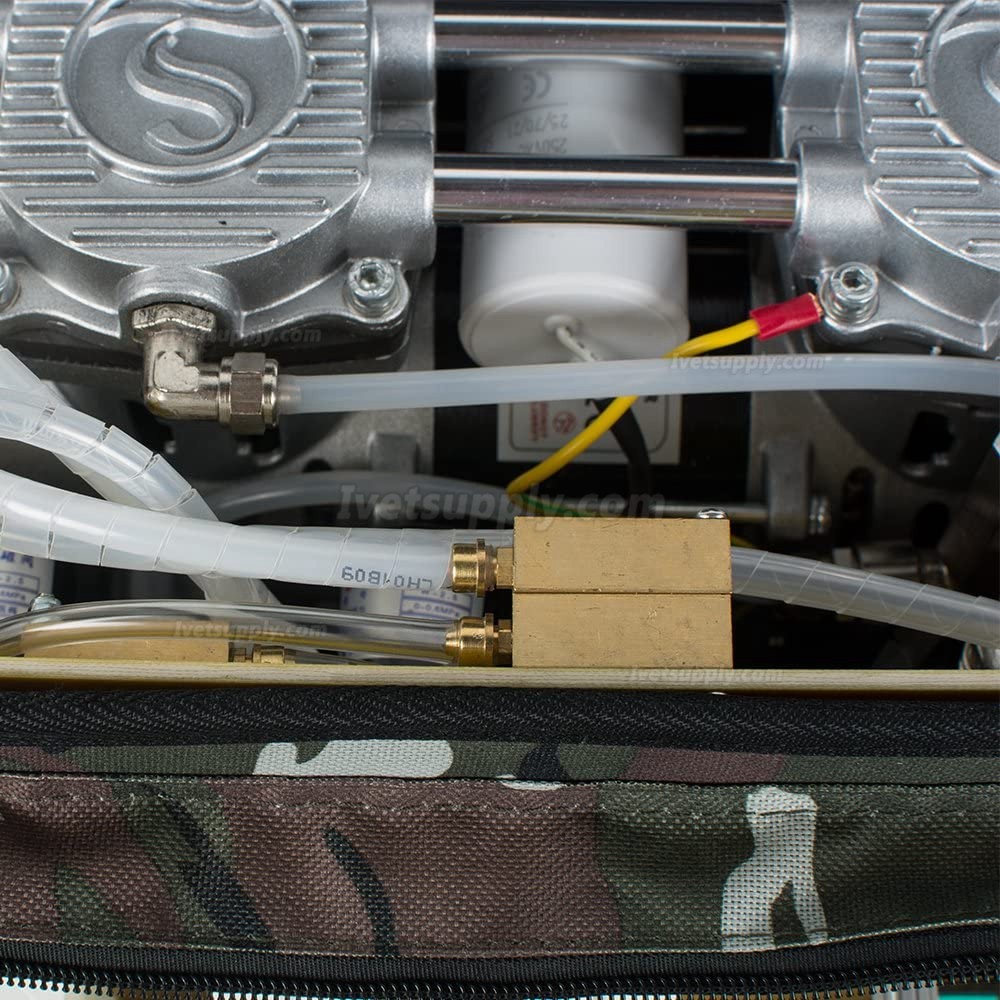 Prev:
LY 08-01 Veterinary Inner Water Turbine Handpiece Kit E-type Motor
Next:
Micare JD1700 LED Veterinary Shadowless LightOperation Lamp Ceiling Mounted
Related Products