150-200W UV+ Ozone Sterilizer Lamp Automatic Telescopic Disinfection Light Human Body Induction with Wheels
150W Human Body Induction Automatic Switch UV Sterilizer Lamp Intelligent Automatic Telescopic UVC Disinfection Light
Power 150W or 200W is suitable for area of 60-200m2. It is specially used for large areas (schools, hospitals, factories, etc.)
Includes timer that can be set for 15, 30 or 60 minutes to allow exit from the room in order to avoid exposure to UV-C light.Automatically switches off when the desired time has expired. 20 secs activation delay,Long-distance remote control is more worry-free and can pass through walls.
The intelligent human body induction switch automatically turns off the UV disinfection lamp when it detects the movement of the object to ensure the safety of people and animals.
Features
Human Body Induction Automatic Switch
Intelligent Automatic Telescopic UVC Disinfection light
15/30/60minutes Third Gear Timer
One click to open Intelligent sterilization
Timer + Remote control + Radar sensors
Main ultraviolet wavelength:185nm and 253.7nm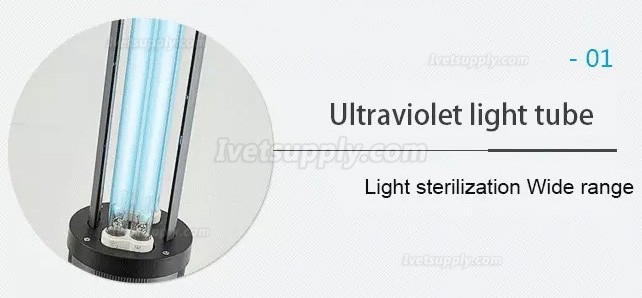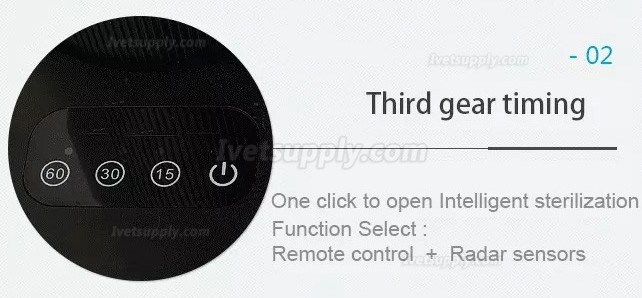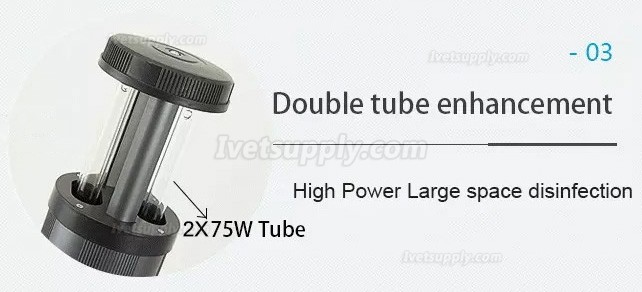 UVc disinfection and sterilization is a pure physical function. UItraviolet irradiation can break the RNA and DNA of bacteria, mites and other microorganisms, and make them lose the ability of reproduction and survival, so as to achieve the purpose of sterilization and sterilization
Specifications:
Lighting solutions service:Lighting and circuitry design, Project Installation
Luminous Efficacy(lm/w):80
Rated Power:150W/200W
Voltage:110/220V
Application:HOME, Medical, HOTEL, Office, Disinfection
Power Supply:AC
Light Source:quartz tube
wavelength(nm):180/254
UV Optiical Power(μW/cm2):500
Appplication Area(㎡):100
Switch Mode:REMOTE CONTROL, Manual Button
Product Name:uv sterilizer lamp
Power:150W/200W
Application area:Home Outdoor Hospital
Line Length:2M
Input voltage:AC85-265V
Type:Germicidal UV Light
Keyword:Ultraviolet Light Uvc Uv Tube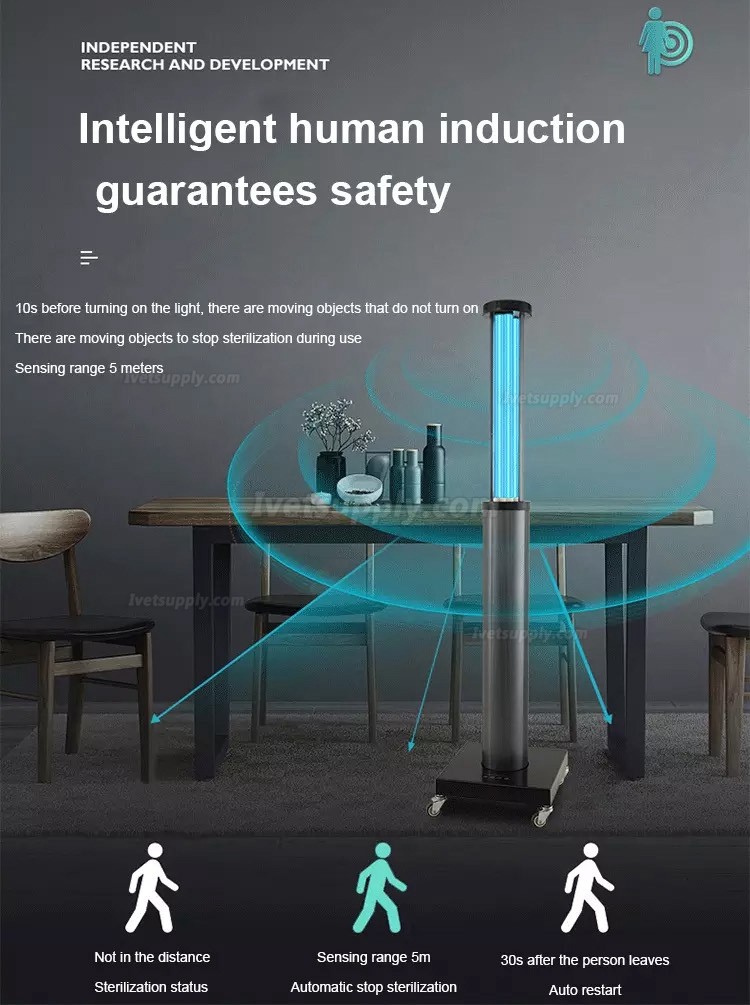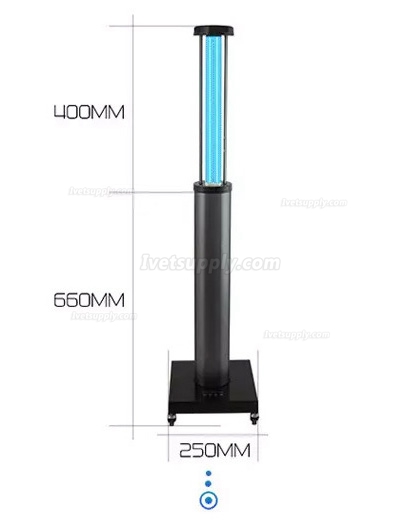 Note:
After the disinfection mode is turned on, there will be a rapid soundand the disinfection will automatically turn on after 20 seconds (the sounc stops and the lamp lightsA up). After regular opening, people need to leave the disinfection area. Prevent ultraviolet rays from harming people .
Prev:
300W Ultraviolet + Ozone Disinfection Lampe UVC Sterilizer Trolley with Radar Sensors
Next:
1000-1500W Professional Ultraviolet Ozone Sterilization Trolley UVC Light Sterilizer Lamp
Related Products